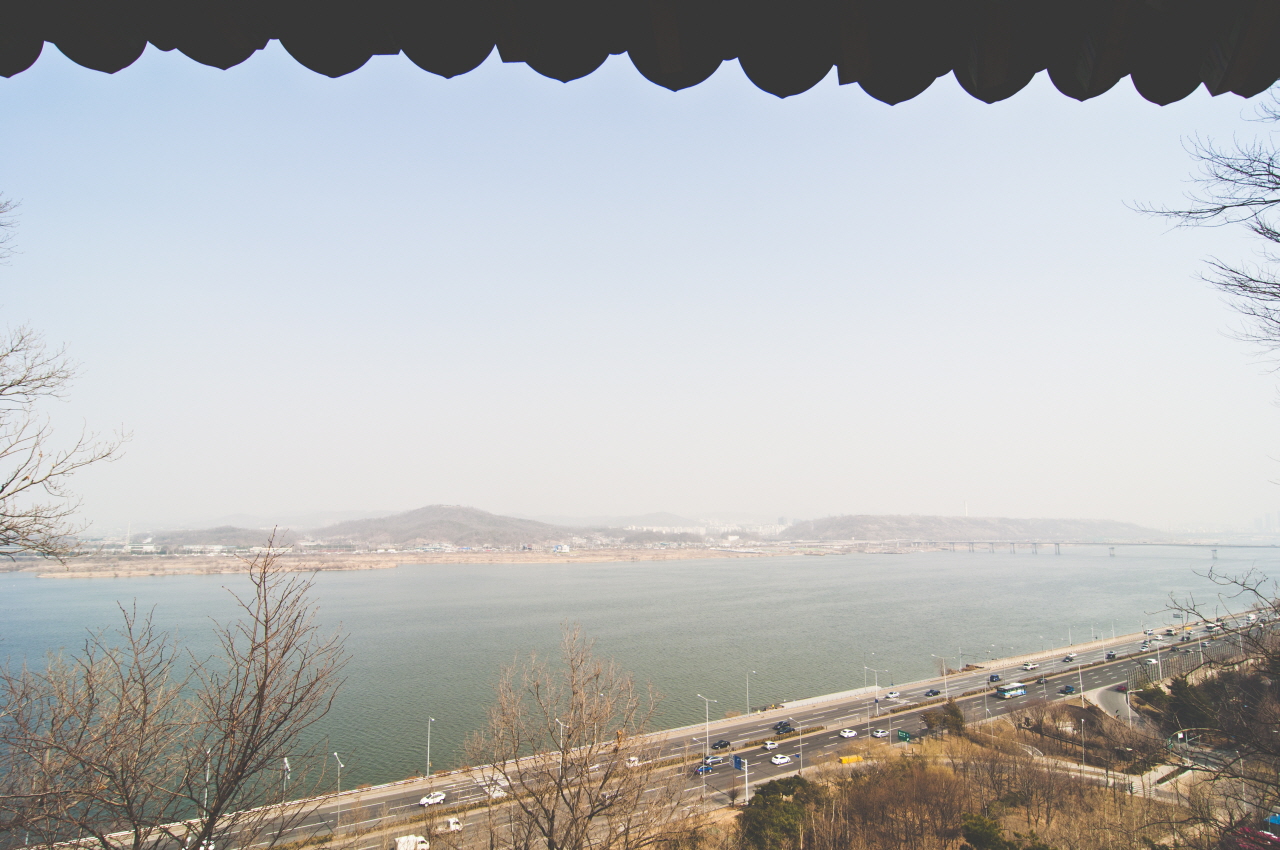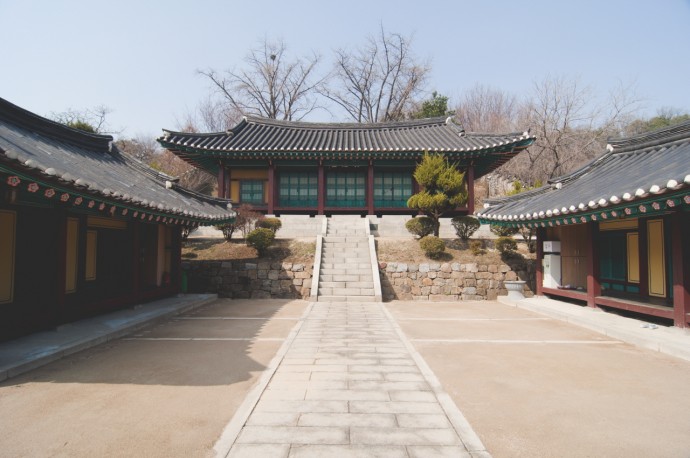 In an unassuming neighborhood, hidden gems by the riverside
Old school
At first blush, the Yangcheon neighborhood appears utterly unremarkable, but behind a rather mundane facade it holds a rich history, with a trio of sites to explore and experience.
Foremost among these is the eponymous Yangcheon Hyanggyo 양천향교. Hyanggyos were government-run Confucian temples and academies, and of the 234 that once existed in Korea, the 600-year-old Yangcheon is the only one still remaining in Seoul. Below emerald eaves, the burgundy doors of its main gate are painted with the blue, red, and yellow swirls of samtaegeuks, and standing next to them are nine stone tablets commemorating government officials.
Inside you'll find buildings where classes on traditional Confucian courtesy were held, as well as lectures on Chinese characters, calligraphy, food, and tea ceremonies. It's of course no longer an active school, but it does host ritual ceremonies, including Seokjeondaejae, in February and August. If you come at other times, though, you're likely to have the peaceful complex all to yourself.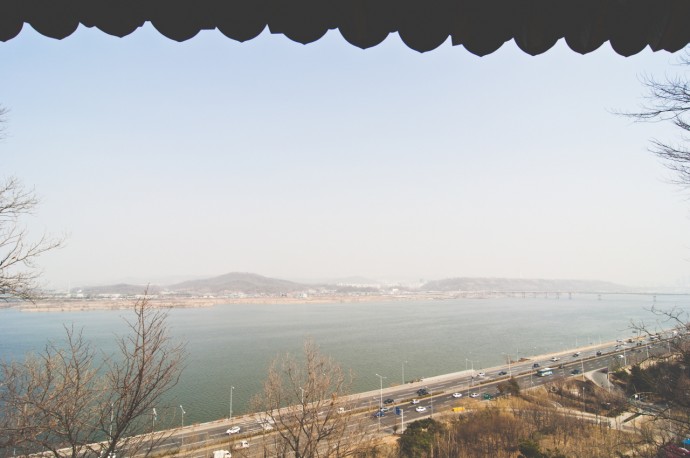 Just west of the hyanggyo is Gungsan Neighborhood Park 궁산근린공원, within which you'll find Soangnu Pavilion 소악루. Originally named Akyangnu and located nearby, the current pavilion was reconstructed in its new location in 1994. Offering views not only of the Hangang River but also of Namsan, Inwangsan, and Gwanaksan Mountains, it was rightly popular with the Joseon well-to-do. The park also contains the ancient wall site in Yangcheon 양천고성지, Historic Site No. 372, which was well situated to guard the mouth of the Hangang from its position atop Gungsan Hill.
New school
Just outside the park's main entrance is Gyeomjae Jeongseon Memorial Museum 겸재정선기념관, dedicated to Jeong Seon (1676–1759), one of Korea's most famous painters, renowned for departing from traditional Chinese styles and developing "true-view landscape painting." The artworks here are reproductions—most of the originals being in the National Museum's collection—but that doesn't prevent one from admiring their graceful, austere beauty, their color palette often limited to a striking, near monochromatic range of carbon blues and grays.
Even if you've never heard of Jeong Seon, you've seen his work, whether you know it or not. Before you hand over your KRW 1,000 to go into the museum, flip it over. On the back is Jeong Seon's painting Gyesangjeonggeodo. Now take a good look at the small house tucked between pine trees on a bend in the water near Andong. See the figure seated inside? That's Toegye Yi Hwang, the famed Confucian scholar whose sagacious visage graces the note's front.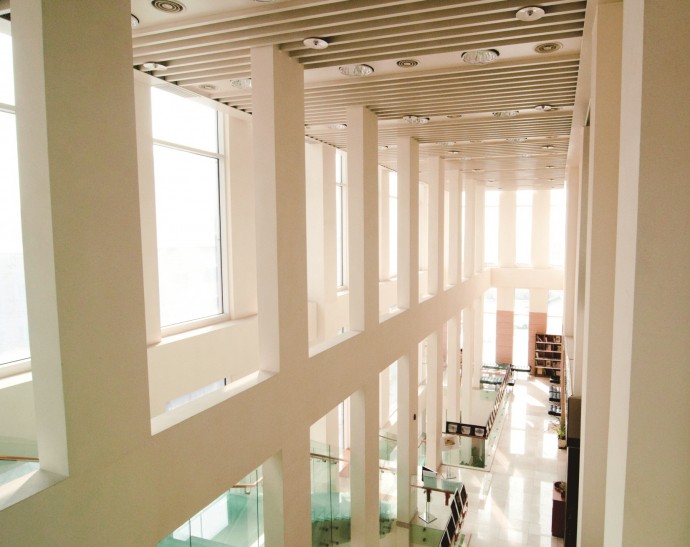 Yangcheon Hyanggo 양천향교
Exit 2
Left out of exit, right on Yangcheon-ro-49-gil
양천로49길, straight on alley to the left of Hongwonsa Temple 홍원사
FYI>
T. 02-2658-9988
www.hyanggyo.net
Open: 10am–4pm, closed Mondays
( 234 Gayang-dong, Gangseo-gu, Seoul ㅣ서울시 강서구 가양동 234)
Gungsan Neighborhood Park 궁산근린공원, Soangnu Pavilion 소악루 and ancient wall site in Yangcheon 양천고성지
Exit 2
Left out of exit, right on Yangcheon-ro-49-gil
양천로49길, stay on as it veers left past Hongwonsa Temple 홍원사
(8-4 Gayang-dong, Gangseo-gu, Seoul ㅣ서울시 강서구 가양동 8-4)
Gyeomjae Jeongseon Memorial Museum 겸재정선기념관
Exit 2
Left out of exit, right on Yangcheon-ro-49-gil
양천로49길, stay on as it veers left past Hongwonsa Temple 홍원사
FYI>
Hours
Tue–Fri 10am–6pm, Sat–Sun 10am–5pm, closed Mondays, New Year's Day, Lunar New Year's, and Chuseok
Cost
Adults (19–64) KRW 1,000, children (7–18)
KRW 500, others (ages under 7 or over 64) free
T. 02-2659-2206, 2207
http://gjjs.or.kr
(243-1, Gayang dong, Gangseo gu, Seoul ㅣ서울특별시 강서구 가양동 243-1)
Written by Charles Usher
Photographed by Meagan Mastriani
https://magazine.seoulselection.com/wp-content/uploads/2013/05/as_GungsanPark2.jpg
850
1280
rjkoehler
https://magazine.seoulselection.com/wp-content/uploads/2018/01/Seoul-logo.png
rjkoehler
2013-05-22 17:43:06
2015-04-03 12:07:40
Yangcheon Hyanggyo