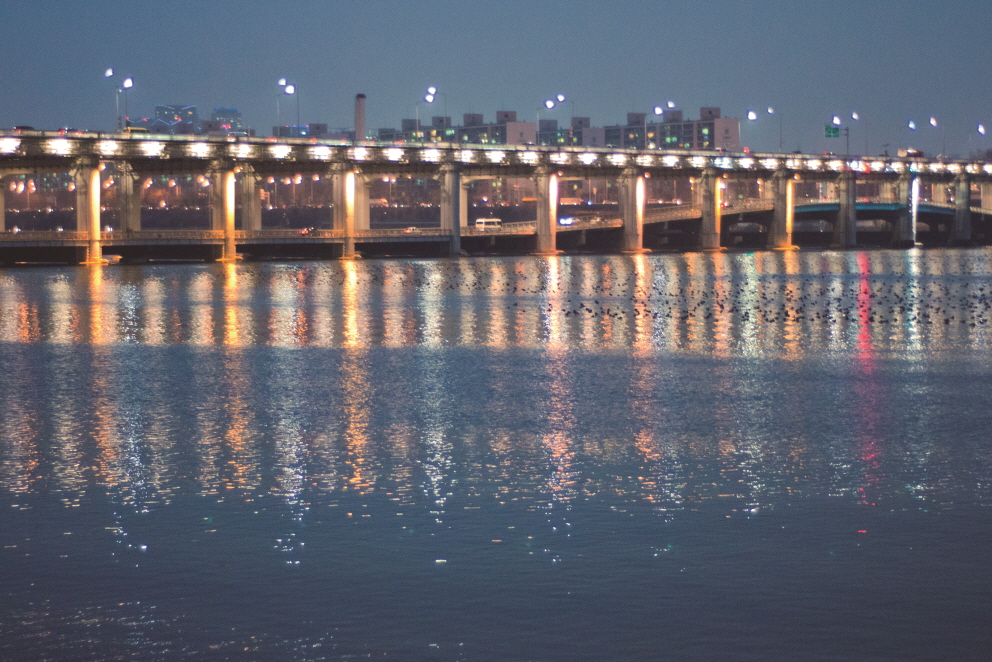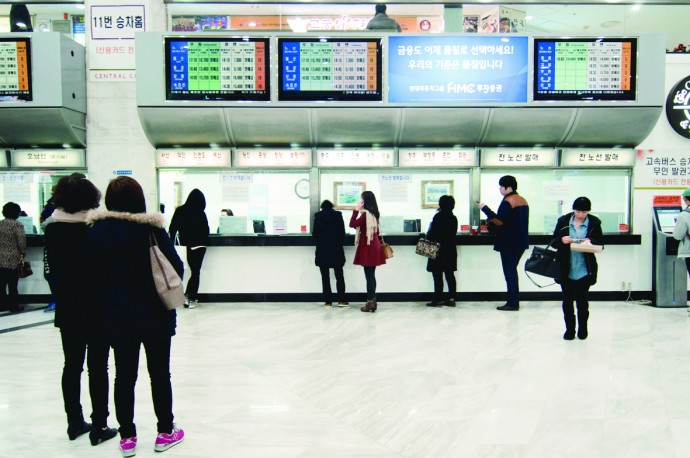 Should I go or should I stay?
GO>
The epidemic that afflicts so many whenever temperatures begin to rise—the unshakable compulsion to get out, go, do—has returned for its seasonal appearance. But do you scratch that itch out of town or right here in the city? For the indecisive and the procrastinating, you can postpone your decision until the last minute by heading to Express Bus Terminal Station.
The biggest bus depot in the country and linking the capital to pretty much everywhere on the mainland, Express Bus Terminal 고속버스터미널 is actually split between two separate buildings. The original terminal is where the Gyeongbu and Yeongdong lines depart and has flower, clothing, and bedding shops on its upper floors. The newer terminal serves the Honam line and is attached to a Shinsegae Department Store and the Central City complex of stores, restaurants, a movie theater, and family facilities.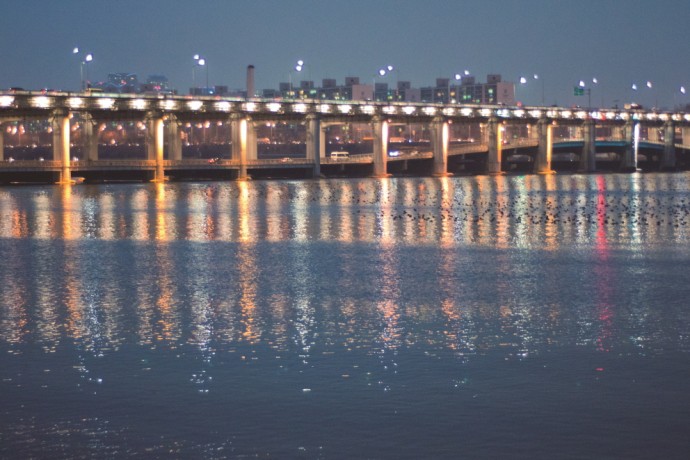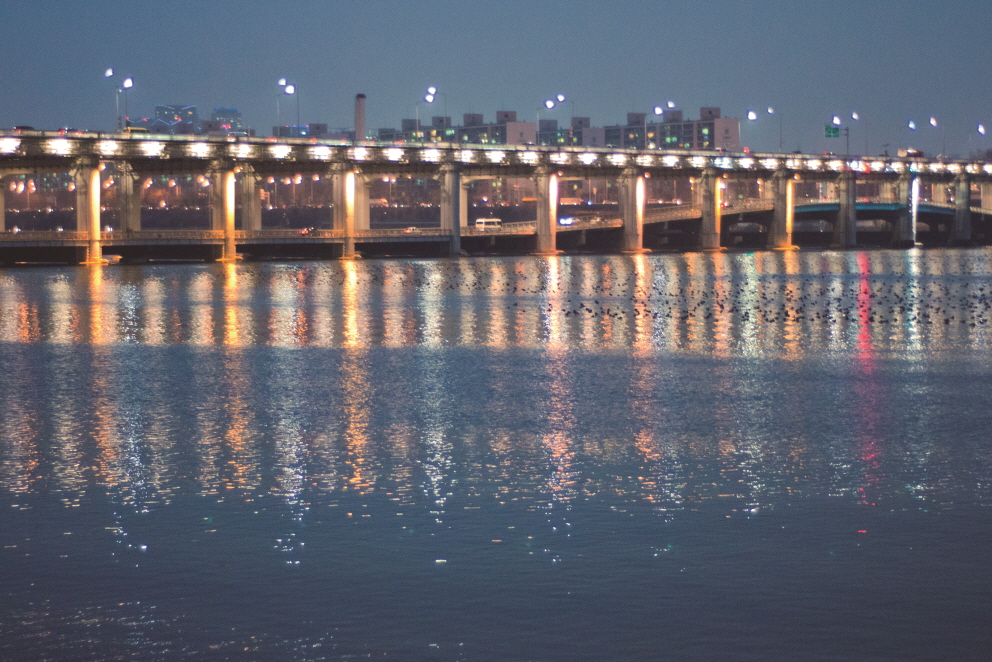 STAY>
If you decide you'd rather just relax in the city, there's plenty in the neighborhood to do. A short walk north leads to a popular section of Hangang Park 한강공원. Here you'll find the landmark Banpo Bridge Moonlight Rainbow Fountain 반포대교 달빛무지개분수, which puts on a show of lights and dancing water shot out by the hundreds of nozzles along the bridge's length every night, making it a lovely backdrop for an evening picnic or date.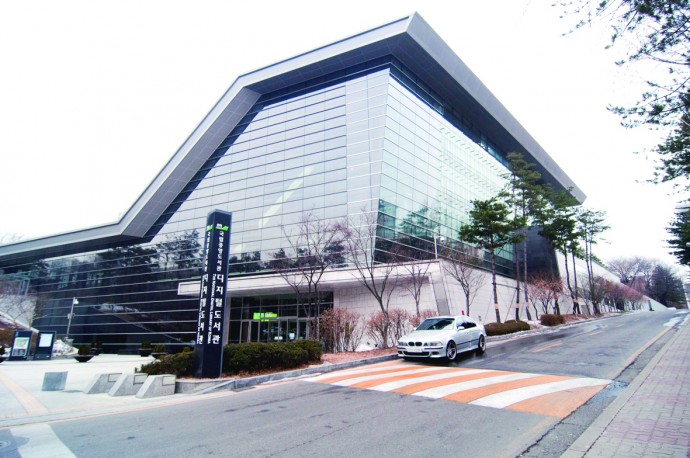 STAY>
In the opposite direction is the National Library of Korea 국립중앙도서관 and its digital library, the Dibrary. This may not be what one thinks of when a spring break comes to mind, but as any librarian worth her salt surely told you, books are passports to other worlds. Browse the maps room, the old and rare collection, or watch a movie in the Dibrary's multiplexes. Library usage requires registration with a Korean citizen or alien registration card, a simple process.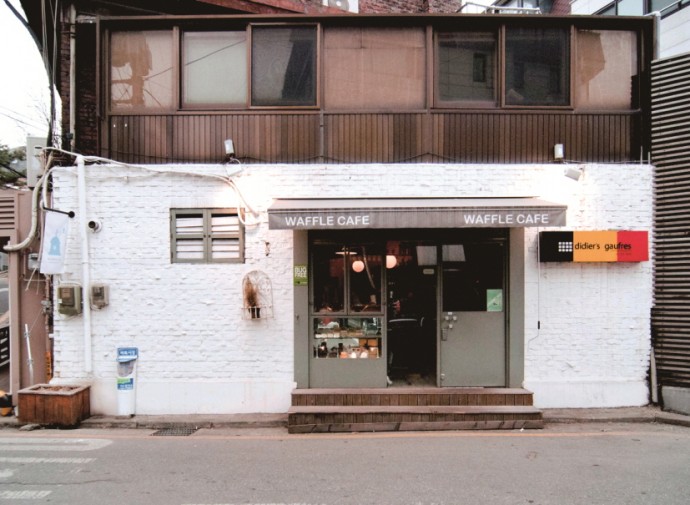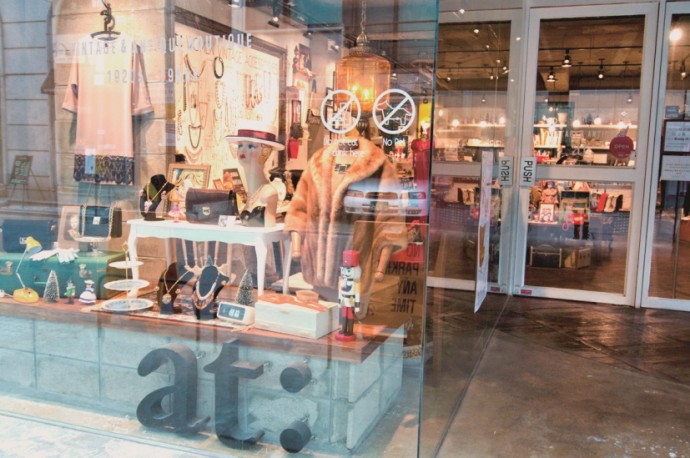 STAY>
West of the library is Seorae Village 서래마을, also commonly known as the French Village thanks to the French influence that comes with the presence of the Lycée Français de Séoul. If you're expecting a little slice of Paris when you show up, you might come away disappointed, but to be sure, the area has a vibe unto itself, with people coming here to indulge in the preponderance of cafés, wine bars, and international restaurants. Shoppers wander in and out of Seorae's boutiques, people look over the offerings at bakeries, and nobody seems in any particular rush to get anywhere. It may not be a ticket to de Gaulle, but it'll do.
Express Bus Terminal 고속버스터미널
Old Terminal (Gyeongbu and Yeongdong Lines 경부선/영동선)
Exit 1
New Terminal (Honam Line 호남선)
Exit 8
Hangang Park 한강공원 and Banpo Bridge Moonlight Rainbow Fountain 반포대교 달빛무지개분수
Exit 8-1
Right on Banpo-ro 반포로
National Library of Korea 국립중앙도서관 and National Digital Library of Korea (Dibrary)
Exit 5
South on Banpo-ro 반포로
FYI>
T. 02-590-4142
National Library of Korea: www.nl.go.kr
National Digital Library of Korea: www.dibrary.net
Hours | Digital Library: Tuesday–Sunday 9am–10pm, Closed Mondays
Seorae Village 서래마을
Exit 5
West on Sapyeongdaero 사평대로, Left on Seorae-ro 서래로
Written by Charles Usher
Photographed by Meagan Mastriani
https://magazine.seoulselection.com/wp-content/uploads/2013/04/HangangPark.jpg
662
992
rjkoehler
https://magazine.seoulselection.com/wp-content/uploads/2018/01/Seoul-logo.png
rjkoehler
2013-05-09 15:41:33
2015-04-03 13:02:01
Express Bus Terminal Station