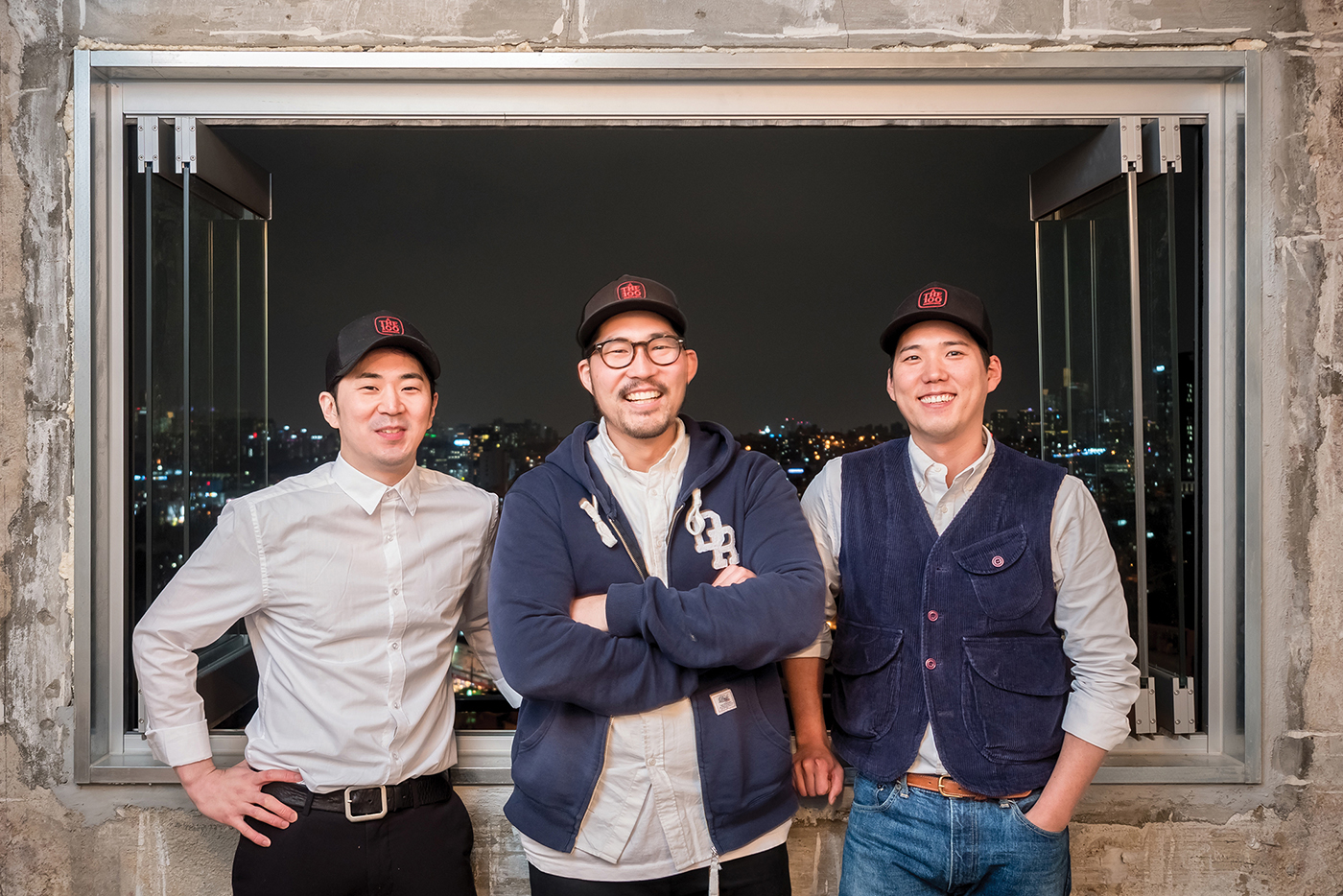 Luck is on the side of Huam-dong's BBQ joint,
The 100 Food Truck
Sometimes, success is a matter of timing. Good timing can turn a good concept into a smashing success, while poor timing can turn great ideas into unworkable dreams.
Seo Chang-baek's timing has been impeccable.
In the past few years he's been able to ride one of the biggest trends in food in Seoul, blending together his love of American-style grill and barbeque food with Seoulite's new infatuation with food trucks in his food truck and restaurant, The 100 Food Truck (or "the Baek Food Truck," a pun on the "baek" in his name, which is a homonym for 100 in Korean). Seo and his brother, who work as the manager and CEO, didn't end up going directly into the restaurant business, though. Instead, he went a more conventional route, working for an import business before becoming a professional restaurateur. But the career shift was also a turn towards his roots, too.
"When I was a kid, my mom had a restaurant that served basic meals like pork cutlets, chicken, and the rest. I used to help out. When I was in high school, I even studied cooking for a year to learn how to cook western and Korean food. But when I finished school I thought I had to earn money and so I worked in businesses like imports for over a decade. After all those years, I was bored and wanted a change so I decided to start a Japanese-style croquette restaurant. I learned the recipe in Japan, but after two years, the big company next door where most of our customers came from closed, and with them went most of our business," explained Seo.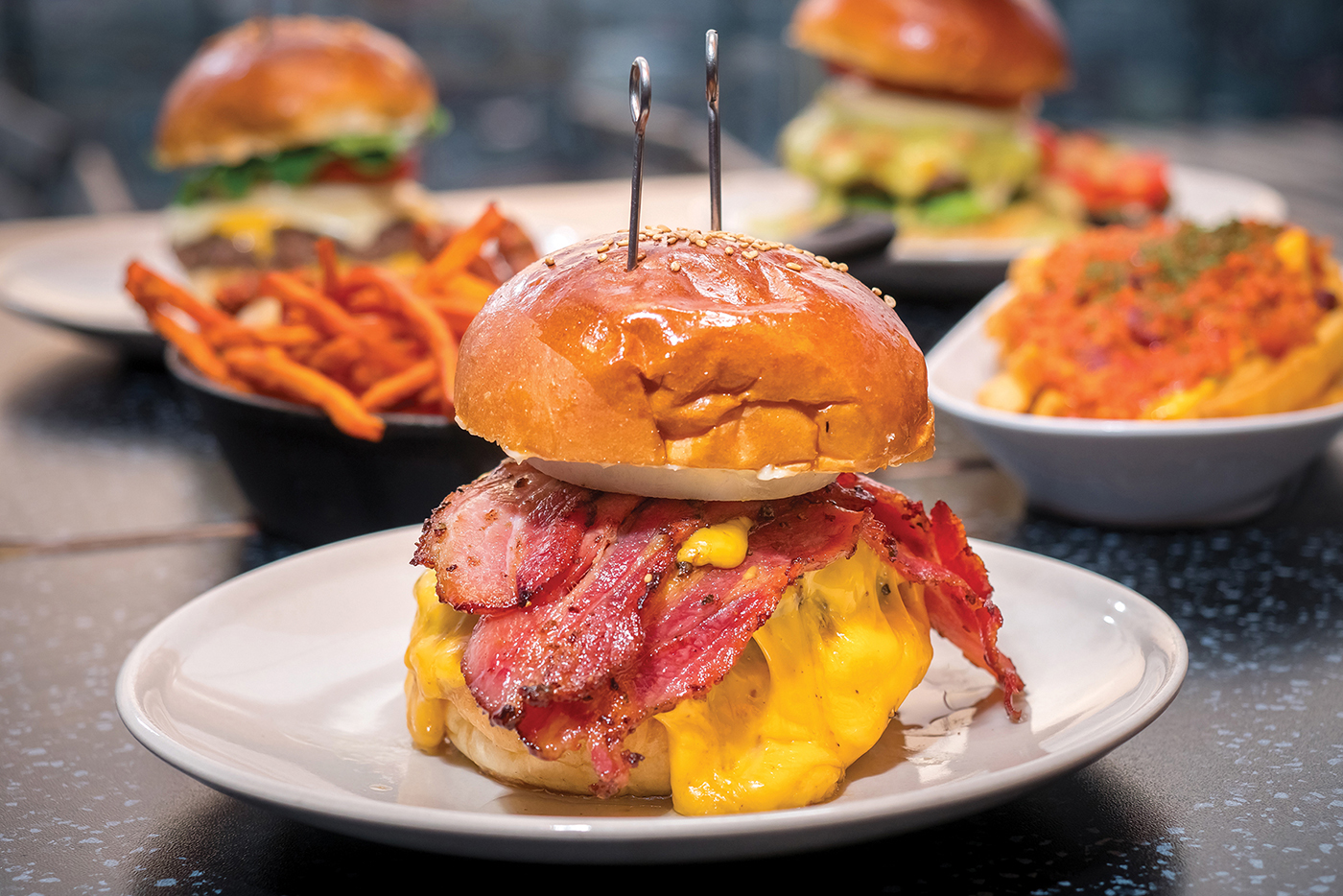 Turning hardship into opportunity
Some people might have given up, but Seo was undeterred and went hunting for his next big idea. He traveled to America, and found his inspiration there in the food truck culture of New York and California. Seo recalls, "First I went to San Diego, and the downtown area was filled at lunch time with these trucks serving food to business people and sightseers. And when I went to New York, I had my first real burger. There were lots of burger places in Korea but nothing like this place I went to by Central Park. They had a line around the block, so I started thinking about trying to create burgers here."
Once Seo returned to Korea and started working on his recipes, he found an unusual batch of testers at a local crossfit gym. Seo said, "There were lots of foreigners as well as Koreans, so I started trying out recipes on them for four to five months just to get feedback while I was looking for stores. I'd seen the food trucks in the U.S. and wanted to do something like it so we could do catering as well as a small store. About that time the laws were changed in Korea to make food trucks legal to operate."
"Our luck was really good because the movie 'Chef' came out about then, so we were able to do some promotions and got our first job catering Cuban sandwiches. We smoke the ham for those sandwiches ourselves, which takes more than ten days. We've learned to do so many things ourselves, including making our own ham and bacon. For things like buns that we don't make ourselves, we work really hard to find a quality version."
A delicious view
Their restaurant isn't just popular for its food though, thanks to commanding views of downtown Seoul. Seo admits, "Sometimes it's hard because people just come for the view and they don't really want to order anything. Also, sometimes people are confused how to order. When you come in, you order on the first floor and then go up to find a seat. The server will use your order number to bring you the food, and once you're seated you can continue to order straight from the server. People can also go up to the roof if they want, but we hope people will come to enjoy the food and not just the scenery."
"Our biggest concern is always the taste of the food. I think you have to think most about the food, and then the other aspects can come after."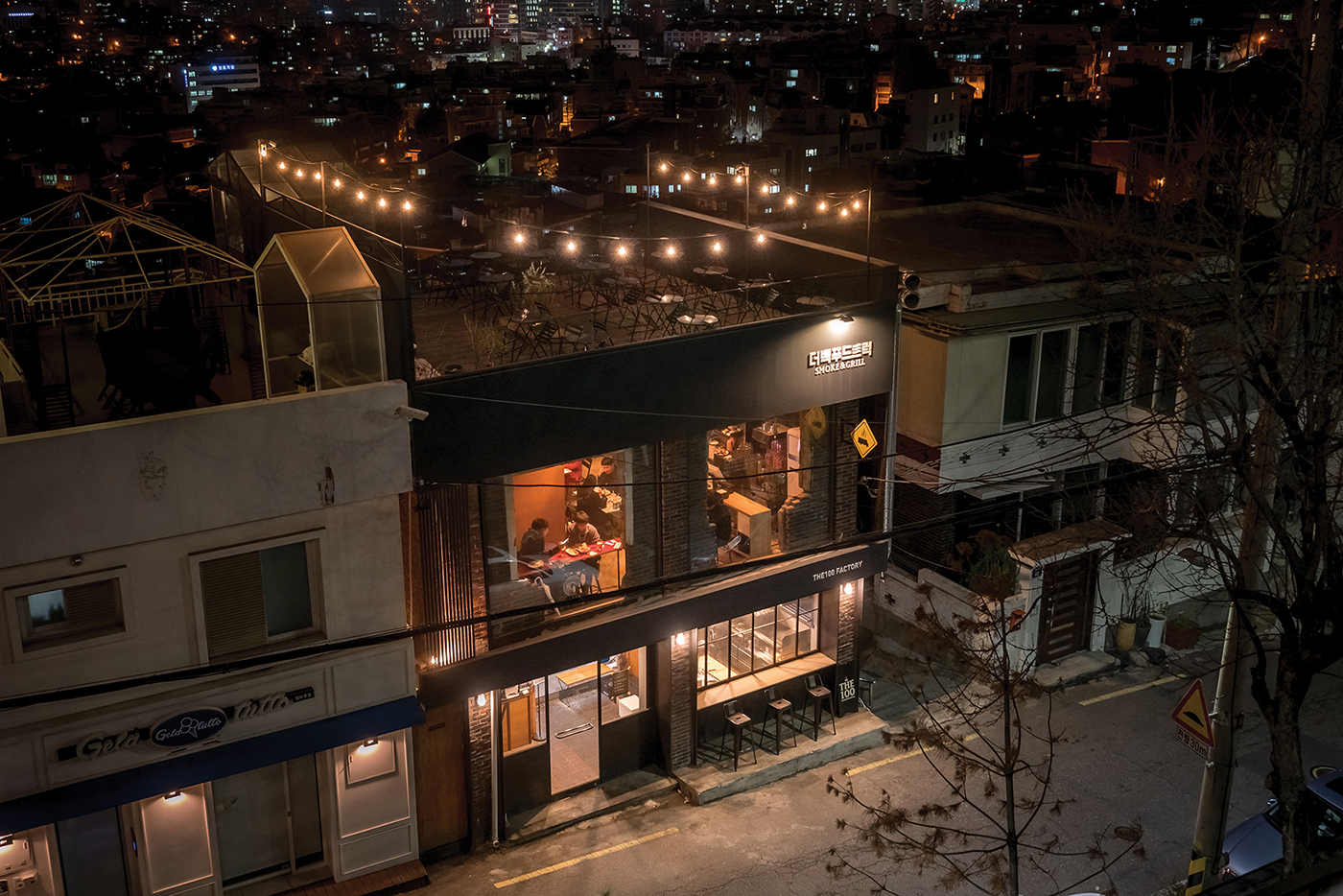 Info.
The 100 Food Truck
45-1 Sinheung-ro 20-gil, Huam-dong, Yongsan-gu
| 02-777-3338
Instagram: @the100foodtruck
Facebook: www.facebook.com/the100foodtruck
Written by Jennifer Flinn
Photographed by Romain John
https://magazine.seoulselection.com/wp-content/uploads/2018/04/더백트럭-27.jpg
934
1400
rjkoehler
https://magazine.seoulselection.com/wp-content/uploads/2018/01/Seoul-logo.png
rjkoehler
2018-04-25 19:52:11
2018-06-04 15:56:37
Timing is Everything