You don't have to search long for a good cup of joe in Gangneung, Korea's coffee capital
At the entrance of Amnok Beach is a sculpture of a giant coffee cup, a cup into which three coffee beans are descending from the sky. "Coffee that embraced the sea, Gangneung," the sculpture reads in big green letters on the cup.
What it should really read is "Beware of caffeine overdose," because if there's something you'll be doing a lot in Gangneung, it's drinking coffee.
No town in Korea takes its coffee as seriously as Gangneung. In 2016, the coastal city of then 220,000 had new fewer than 360 cafés, some small, some big, some very big — so big, in fact, that they've expanded nationally. Coffee is even bringing the young and creative to previously neglected neighborhoods, these new residents and visitors reviving old alleyways with the arts, crafts and good cups of java.
Amnok Beach's Coffee Street
Gangneung's best known coffee destination is the so-called "Coffee Street" that lines Amnok Beach. Over 20 cafés, big and small, line the scenic stretch of white sand near Gangneung's harbor. Enjoy your coffee with views of whitecaps crashing in turquoise seas.
Just 30 years ago, the beach was little more than a small seaside village connected to downtown Gangneung by just three buses a day. The isolation — and the ocean views, of course — made it a popular date spot, though, not unlike nearby Jeongdongjin. Proper cafés were lacking, so locals installed instant coffee machines. These proved so popular with visitors that there were soon about 50 machines up and down the beach.
The vending machines' days of preeminence were finite, however. In 1998, baristas opened up Amnok Beach's first two cafés. More cafés soon followed. In 2009, a popular Korean variety show introduced the beach's coffee scene to a national audience, and that was all she wrote.
Though national coffeehouse chains have entered the mix, independent establishments still account for most of the beach's cafés. One of the most popular is Bossa Nova (T. 033-653-0038), a stylish concrete structure boasting a roof terrace with ocean views. Pour-over brews are the house specialty.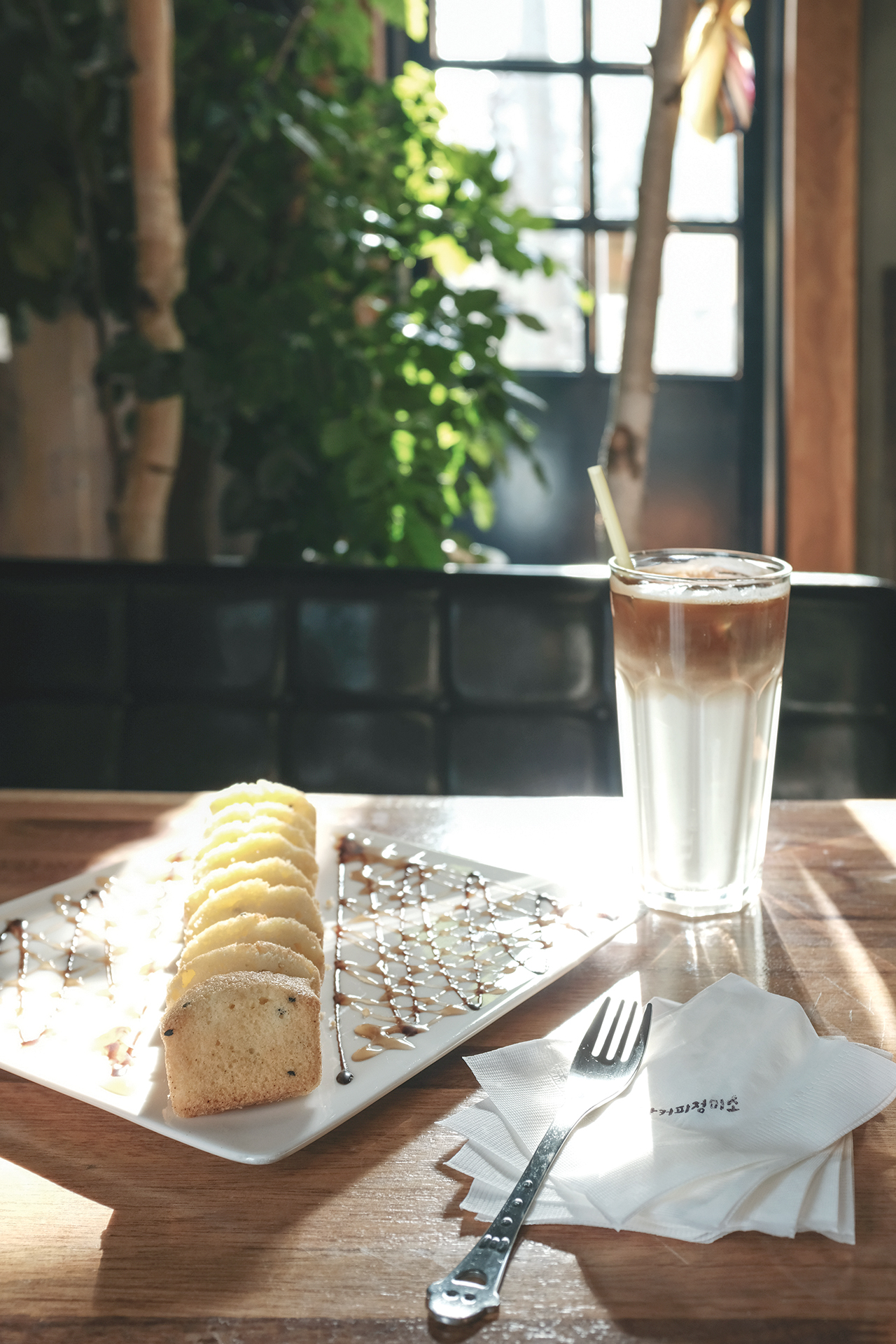 Local legends: Bohemian Roasters and Terarosa
To many coffee aficionados, Bohemian Roasters and Terarosa are synonymous with Gangneung coffee.
Park Yi-choo founded Bohemian in Seoul's Hyehwa-dong district in 1988. The Japan-born barista, one of Korea's first trained coffee specialists, helped popularize pour-over brewing in a country hitherto forced to make do with instant brews. In 2000, Park moved to Gangneung, where the mountains, sea and seclusion allowed him to refocus on coffee. In the nearly two decades since, he's contributed mightily to Gangneung's coffee scene, organizing the city's annual coffee festival, training countless baristas and opening a grand café-cum-coffee factory (T. 033-642-6688) overlooking the sea in Sacheon-myeon, a village on the road to Jumunjin. Several new cafés have opened up nearby.
Kim Yong-deok, a former bank manager, founded the coffee roasting company Haksan in Gangneung in 2002. Haksan's beans proved a hit nationwide, so much so that Kim opened the café Terarosa in 2012. Terarosa now has branches nationwide. The flagshop store (T. 033-648-2760), located in Gangneung's Gujeong-myeon, is a city onto itself, an imposing fortress of brick and concrete with a cavernous, almost cathedral-like two-story space where the main café is located.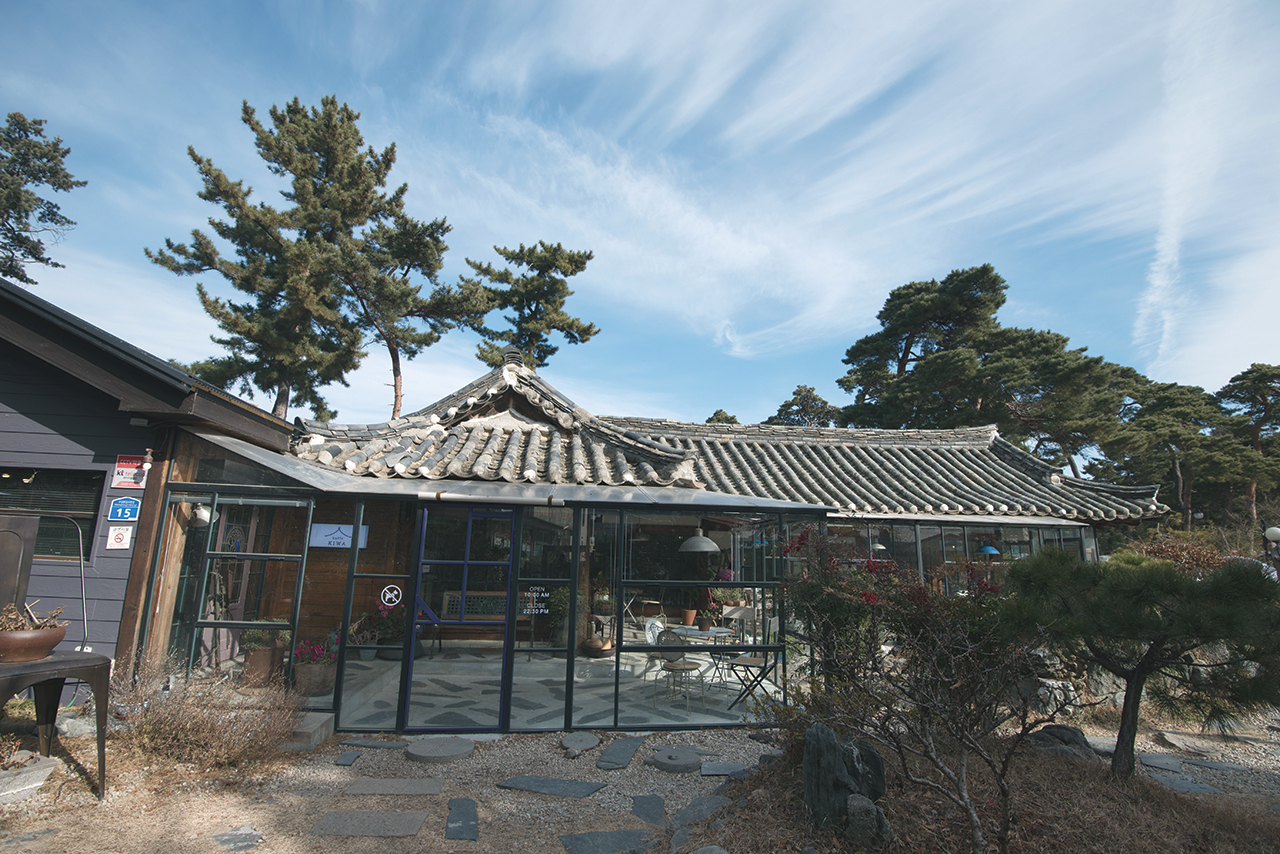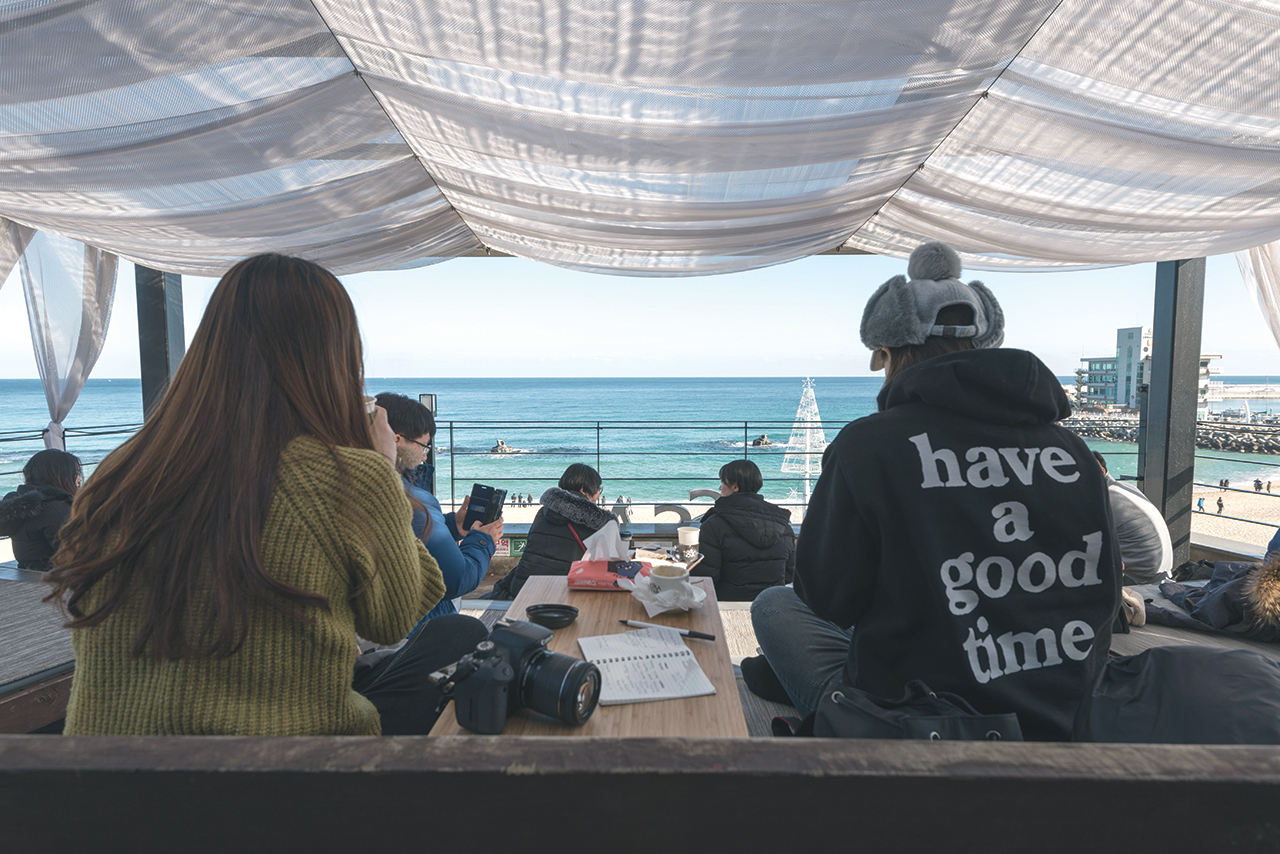 Old Is new again
Coffee is rejuvenating Gangneung's historical spaces, too.
BonBon Roastery (T. 070-8237-1155), a colonial-era mill-turned-coffeehouse in Gangneung's old downtown, the Myeongju-dong district, pulls together vintage warmth and the creatively hip. Run by four former movie people, the imminently Instagrammable space has helped turned Myeongju-dong into one of Gangneung's hottest destinations.
Nearby is Gangneung Coffee Workshop (T. 070-8842-6991), a brick building built by the Japanese army in the 1920s as an armory.
In Chodang, a seaside village best known for its bean curd, another old mill has been converted into a coffeehouse. Chodang Keopi Jeongmiso (T. 033-653-2313) — "Chodang Coffee Mill" — is perfectly at peace with its small-town surroundings. For something different, try its pound cakes made from puréed soybeans, or kongbiji. Another Chodang café is Kaffe Kiwa (T. 033-652-9898), an old Hanok mansion with a stunning vintage interior where the coffee, brewed from beans roasted by local roasters Hue Bean, comes in beautiful ceramic cups.
Written and photographed by Robert Koehler
https://magazine.seoulselection.com/wp-content/uploads/2018/02/DSC_2628.jpg
1917
1280
rjkoehler
https://magazine.seoulselection.com/wp-content/uploads/2018/01/Seoul-logo.png
rjkoehler
2018-02-07 10:26:37
2018-02-07 10:26:37
Beantown