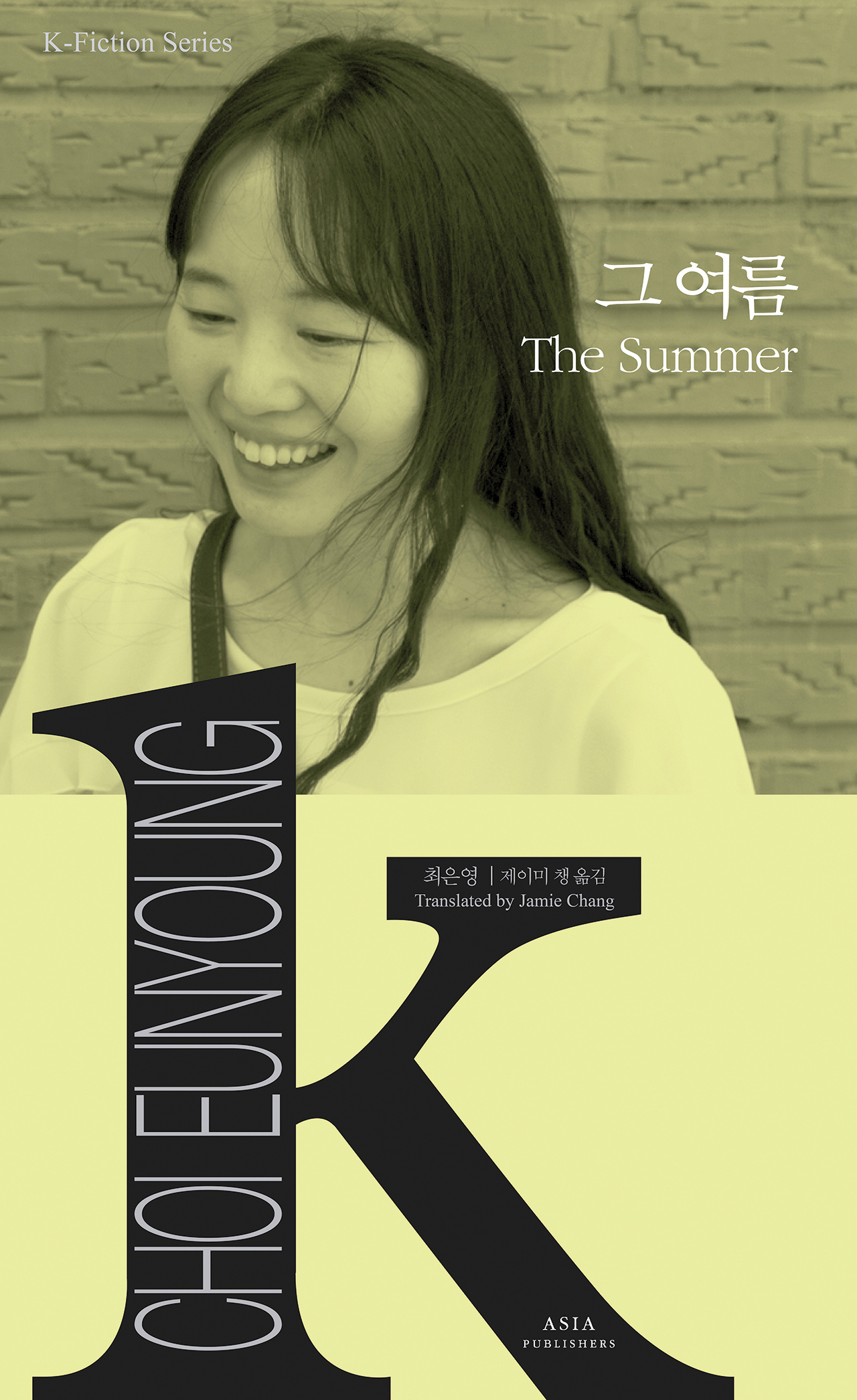 Choi Eunyoung's 'The Summer' explores same-sex relationships in a not-entirely-welcoming society
Choi Eunyoung's "The Summer" is equal parts coming of age tale, relationship drama and exploration of lesbian life and dating culture in contemporary Korean society. It's also a story that taps into the current zeitgeist in its depiction of casual male violence, sexual and otherwise, towards women.
Part of the excellent Asia Publishers series of books, Choi's novella, translated by Jamie Chang, is a rarity in translated Korean fiction in that it investigates queer themes and sensitively depicts same-sex relationships. It tells the story of Suyi and Yi-gyeong, two high school students living in the same small town who cross paths for the first time when they are 18. They first meet when Suyi accidentally kicks a soccer ball into Yi-gyeong's face, breaking her glasses and giving her a bloody nose. Their attraction to one another is instant and life changing, a revelation that for Yi-gyeong at least quickly and completely changes her way of looking at the world. It's a great depiction of the lightning-bolt feeling of first love and emerging sexuality.
Many readers will recognize the consuming emotions both girls experience even if they deal with them in markedly different ways. Many readers will also empathize with the sense of burgeoning discovery of one's own nascent sexuality. As their romance develops, Choi highlights the feelings of fear and isolation that Yi-gyeong and Suyi experience as young gay women trying to navigate their relationship in a small conservative town. A constant atmosphere of paranoia hangs over them as they try to arrange clandestine dates and meetings. They worry about sitting too close together or walking too close together and at one point are bullied by a classmate who guesses the nature of their relationship.
The story follows them from high school and into young adulthood. They graduate, leave their hometown and move to Seoul, where Yi-gyeong enters university and Suyi joins a vocational college. It's here that their relationship is tested by difficult decisions and pretty strangers. Yi-gyeong is drawn to Seoul's lesbian scene, finding a world she didn't know existed, while Suyi throws herself into a job as a mechanic. Their story ultimately ends some thirteen years later back where it started in the girls' hometown. It's an effective, engaging and touching portrayal of young love, love over time and same sex relationships.
Written in the summer of 2016, it also chimes with trends in Korean and international culture. Around the edges of the central story are examples of male violence towards women – the schoolboys who grope the female soccer players, the male family members who beat a young woman when she is "outed" as gay at a family gathering. In her writer's note for the story, Choi states that her intention was to challenge the discriminatory attitude towards minority groups that frequently seem prevalent in Korea. With "The Summer,"' she has written a story that is both universal and specific in its themes and a fascinating introduction to queer Korean literature.
Written by Barry Welsh
https://magazine.seoulselection.com/wp-content/uploads/2017/12/18-최은영-그여름-표지평면.jpg
2092
1280
rjkoehler
https://magazine.seoulselection.com/wp-content/uploads/2018/01/Seoul-logo.png
rjkoehler
2018-01-03 17:34:37
2018-01-10 15:07:18
A Challenging Tale of First Love