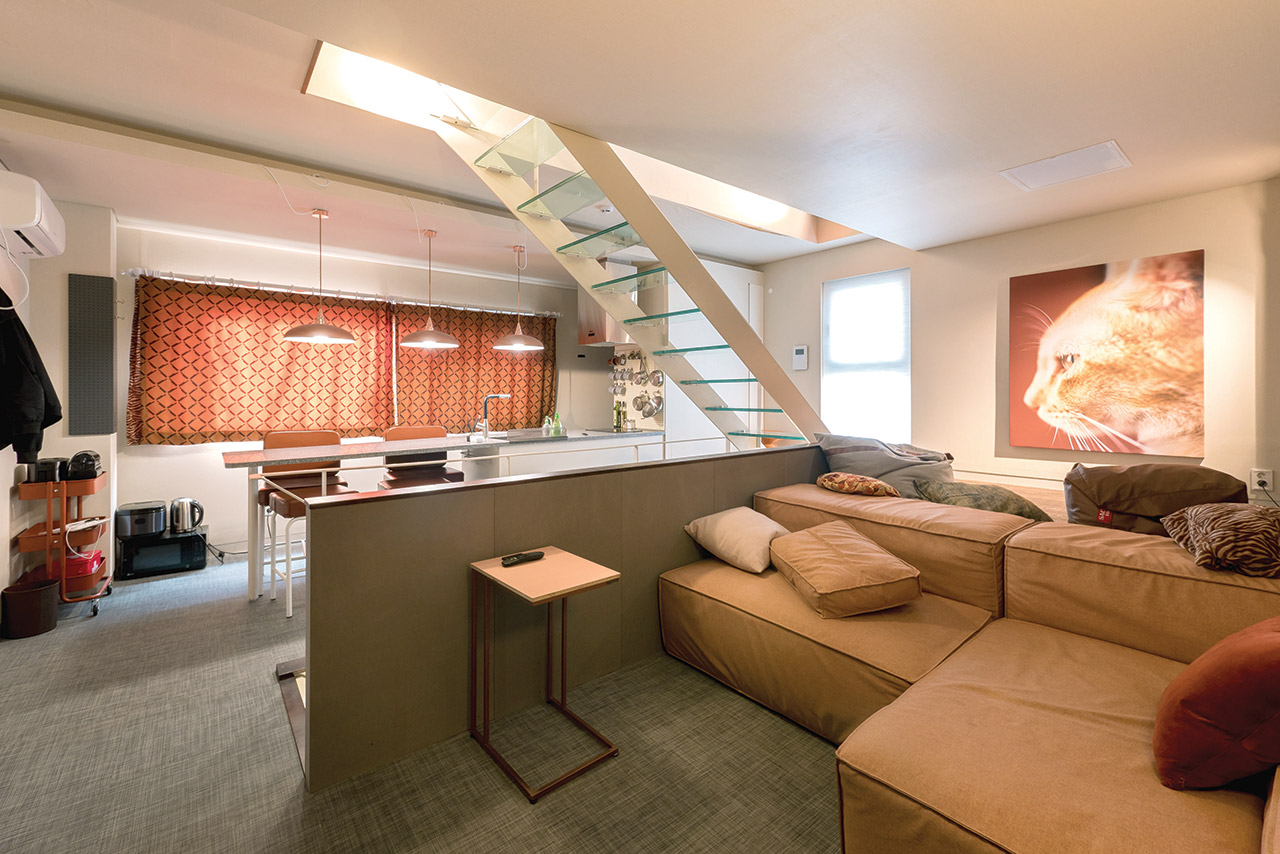 Hongdae's Greycouch is not just a guest house. It's an experiment in interior design.
Greycouch is a jewel – only two months after opening, it has been featured in eminent interior design publications,  domestic and international. Not many places can boast such thoughtful design.
Situated in one of the few remaining places in Hongdae where gentrification hasn't totally crushed creativity, Ryu Taehyun built his guesthouse. He is an interior designer who studied in New York and has since worked in Seoul, where he has assumed the challenging task of changing the way interiors are conceived in Korea.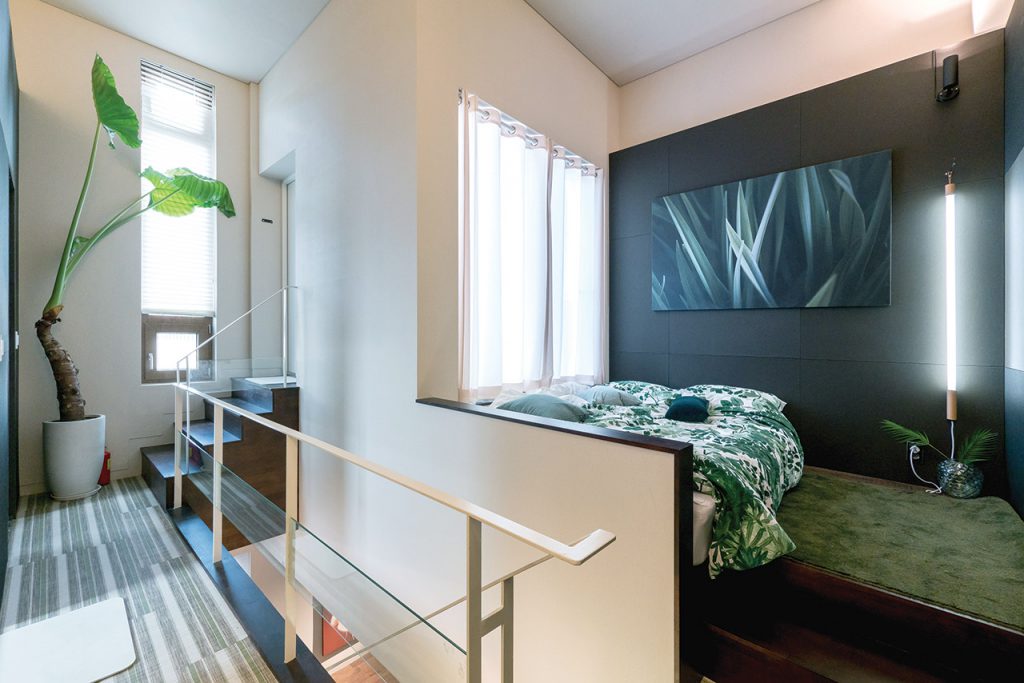 Subverting design norms
Today's norm is to place all the furniture along the walls in order to clear as much space as possible in the center, making the place appear large. The unoccupied floor becomes the center of social activities. White and wood predominate.
At Greycouch, Ryu has turned that norm on its head, compartmentalizing spaces to conserve each one's function, comfort and privacy. Accordingly, you won't find a lot of unused space.
Ryu – who defines himself as a couch potato – has also designed each room not around empty space but rather around a vital piece of furniture, namely, the sofa.
Because of the Hongdae area's notoriously high real estate prices, Ryu had to make do with a fairly small surface area. To cope, he built a four-story building with each floor having a different purpose: the second floor is a sleeping area with bathroom, the third is the social area with a kitchen and a living room and the fourth is also a resting area with two beds and a bathroom. The fourth also allows access to a cozy rooftop terrace where you can enjoy the evening air.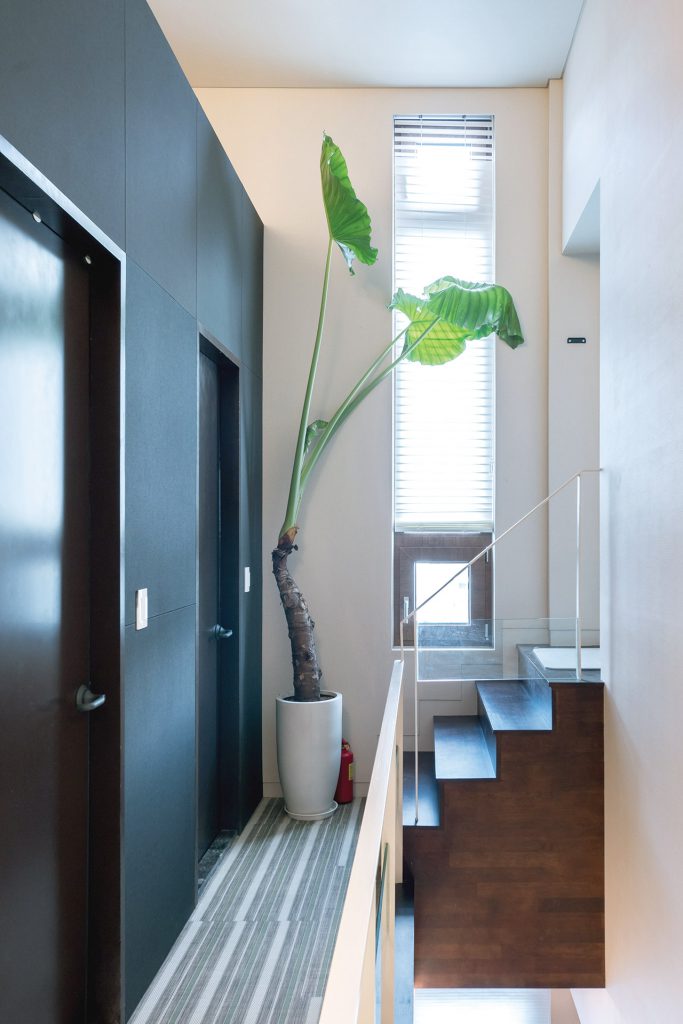 A human experience
To make the building feel like one, he opted for transparent glass stairs that run through the middle of the structure, thus adding one more space separator to all the living areas.
Finally, the exterior had to be addressed. Being a man of interiors who strongly believes that the inside of a home matters more than the outside, he left the four facades unadorned as nude concrete surfaces to give them an unfinished look and, more importantly, to encourage you to focus on the inside. The color the cement is enshrined in the house's name, Greycouch.
The glass stairs in themselves present a unique experience to whoever uses them. The accessibility of everything around you on each floor and the human-centered, divided design ensure that your stay at Greycouch will significantly enrich your experience in Seoul as a whole.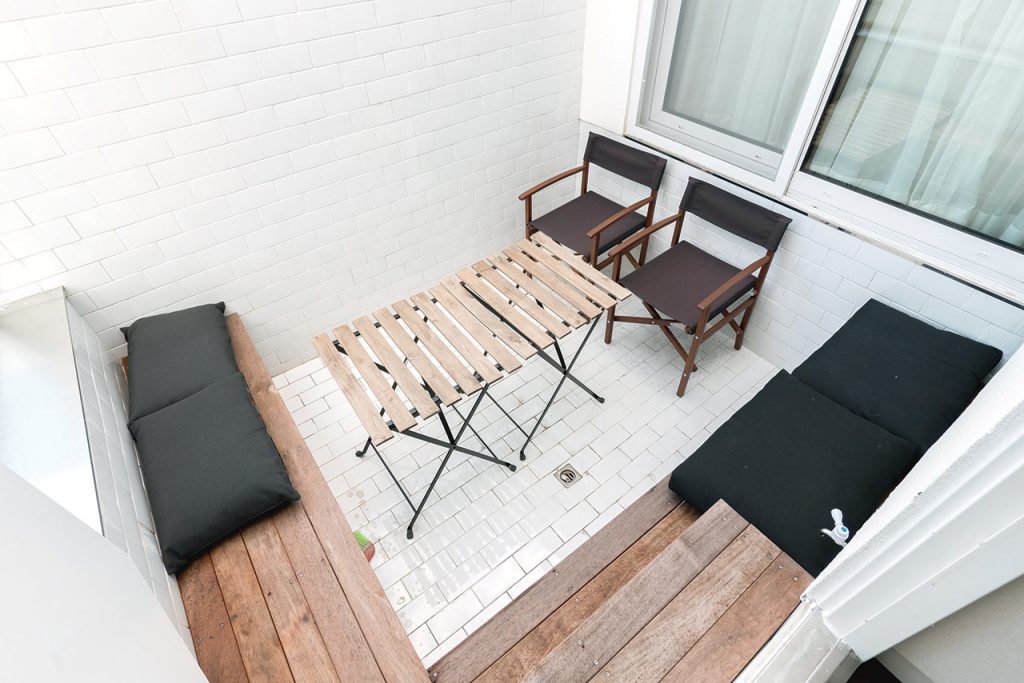 [separator type="thin"]
More Info
41, World Cup buk-ro 9-gil, Mapo-gu
Contact info:
Ryu Taehyun
taehyun6202@naver.com
010-4748-6202
Written and photographed by Romain John
https://magazine.seoulselection.com/wp-content/uploads/2017/11/Greycouch-002.jpg
854
1280
cyn
https://magazine.seoulselection.com/wp-content/uploads/2018/01/Seoul-logo.png
cyn
2017-12-12 11:37:58
2017-12-12 11:37:58
A New Spin on Interier Design