A monthly exploration of Seoul through the lives of its people.
[separator type="thin"]
Hyojung Jung
Musical actress
Tell us about yourself. I'm an actress. My work is primarily in musicals, but I've also played in theater and independent films. I direct a project theatre group called the Romantic Theater. Besides my work, I enjoy playing cello, taking photos and martial art sunmudo.
How did you discover your love for acting? In high school, I signed up for a poetry writing club. For one of our public presentations, I felt like plain reading was too boring so I made a performance out of it. The response was extremely positive. I got many compliments from my teachers and peers and felt like I found my life calling. I then went on to pursue theater and film in college.
How did The Romantic Theater come about? Last year, I met an owner of a guest house at Gwangju. He was organizing an event and wanted me to perform. I gathered a group of my actor colleagues and we decided to call the group the Romantic Theater.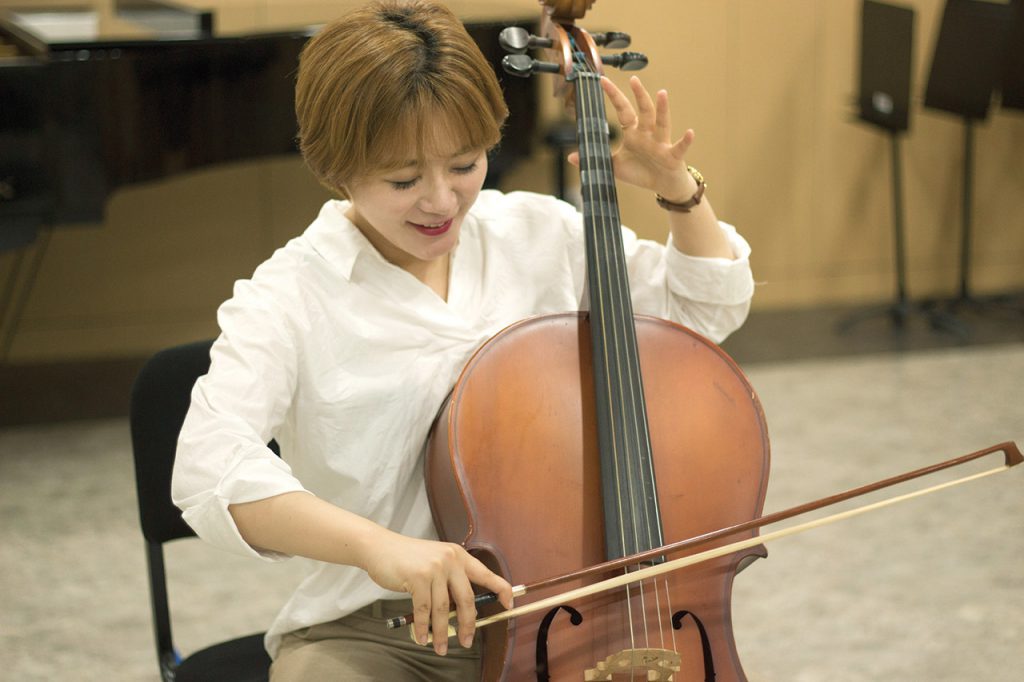 Tell us about your group's work. Since last December, we've been performing music drama readings called "Salon Projects" around Seoul. I love the salon scene and the gathering of artists and thinkers in France of the 17th and 18th centuries. We wanted to revive that tradition and created our unique performances bringing together literature and music. We incorporated some of our favorite works like French philosopher Roland Barthes' essay "Camera Lucida" and Chinese director Peter Chan's film "Comrades: Almost a Love Story."
You were also commissioned by the city? Earlier this year, our group was chosen for the theater section of the commission project for Seoul's young artists. I think the judges liked our idea of touring Seoul's 25 districts and performing in cultural spaces where we can closely interact with the audience.
Your thoughts of Seoul? Seoul is romance. It's a spectacle mixing the old and modern. It is full of cultural benefits and fuels my creativity. I especially enjoy the Gwanghwamun area with Jogyesa Temple, Kyobo Book Centre and many museums. I see how many office workers lead extremely tiring lives, so I'm thankful that I get to enjoy the city during the week as a freelancer. Recently though, I've been thinking about moving elsewhere and giving back all that I received here.
[separator type="thin"]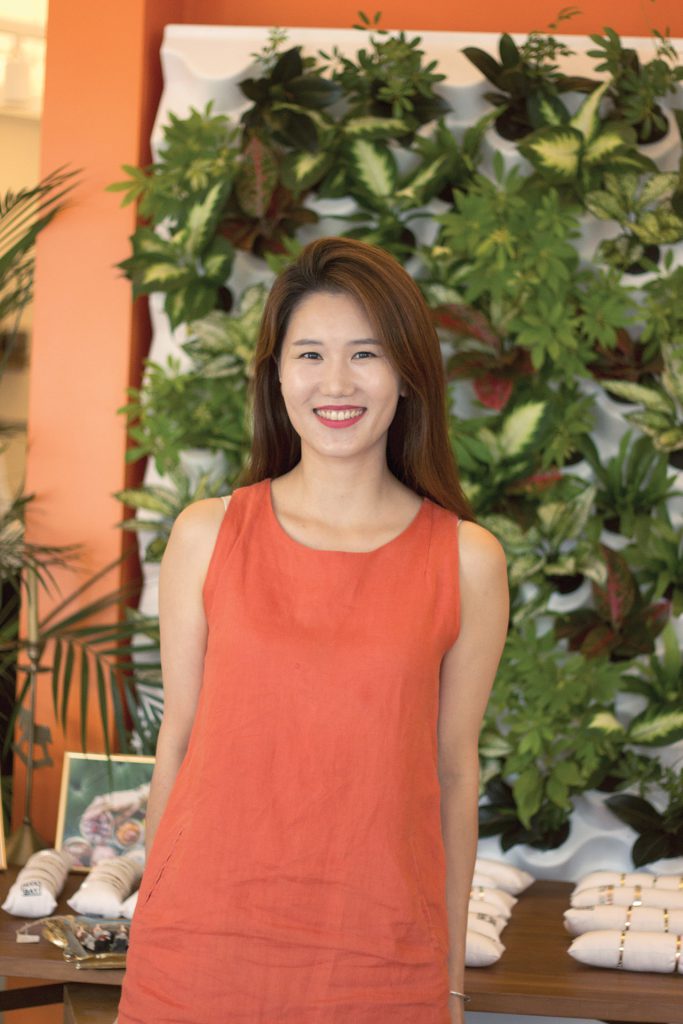 Sujeong Yeo
Perfumer
Tell us about yourself. I run a home fragrance brand and teach workshops at Make Sense, a cultural space in Haebangchon with a café, art studio and fragrance showroom. I previously worked as a marketer for over 10 years in various fields like city branding, home décor buying and the entertainment industry.
How did the home fragrance market evolve in Korea? I grew up seeing candles only in religious or ceremony settings, or as souvenirs from people who traveled abroad. In the early 2000s, boutique shops in Gangnam began selling American brand candles. The fragrance boom began with the introduction of candles in the mainstream home décor market. Around five years ago, the trend of niche perfumes coincided with novelty candles. Nowadays, people attained higher standards for fragrance but prefer budget-friendly DIY and handmade options.
What sparked your love for fragrance? In 2003, I lived in the U.K. for a year, and I was inspired by how fragrance is well assimilated into the culture. I was always interested in the market but didn't realize how it can easily become part of daily living.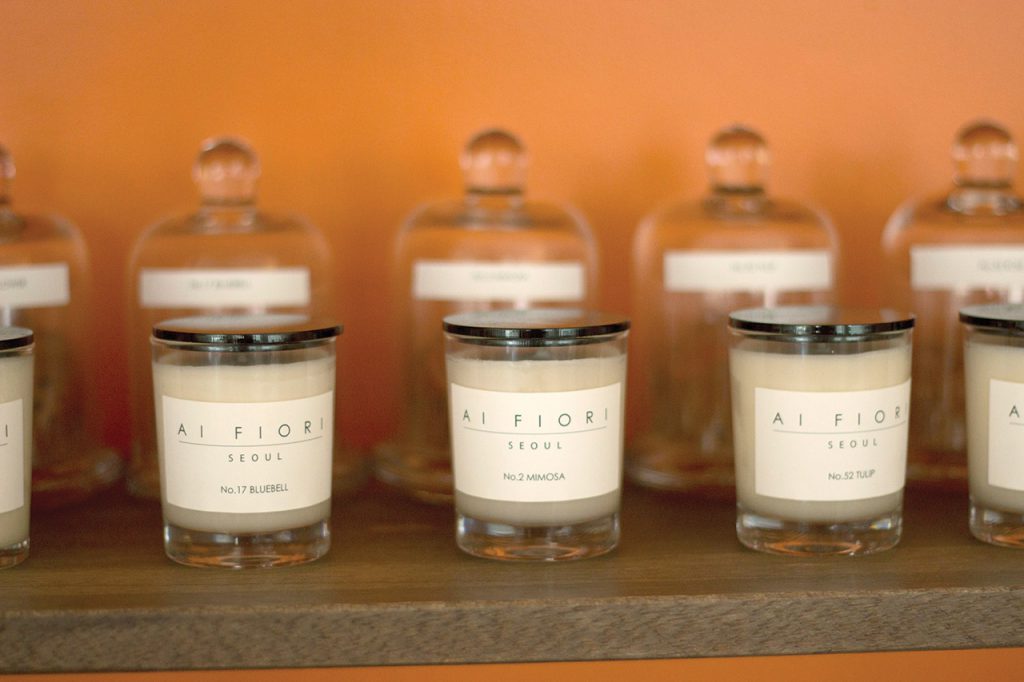 How did you start your brand? In 2015, I started making wax tablets and gifted them to people around me. I then received many purchase requests from strangers. I eventually left my marketing career to build the brand. I launched the online mall last year and collaborated with other creatives to open up the showroom this past May.
Your thoughts on Seoul? My family lived in Seoul for three generations in the Dongdaemun area. I never thought of being in any other place besides Seoul.
To me, Seoul is culture. People say that there isn't much to show visitors here. For that reason, everything is concentrated on its people. They acquire many interests and adapt quickly to survive in an overpopulated country
What inspired your space? I met Make Sense's café owner and artist at a drawing class I was attending. We all envisioned a space for our craft and decided to open one together.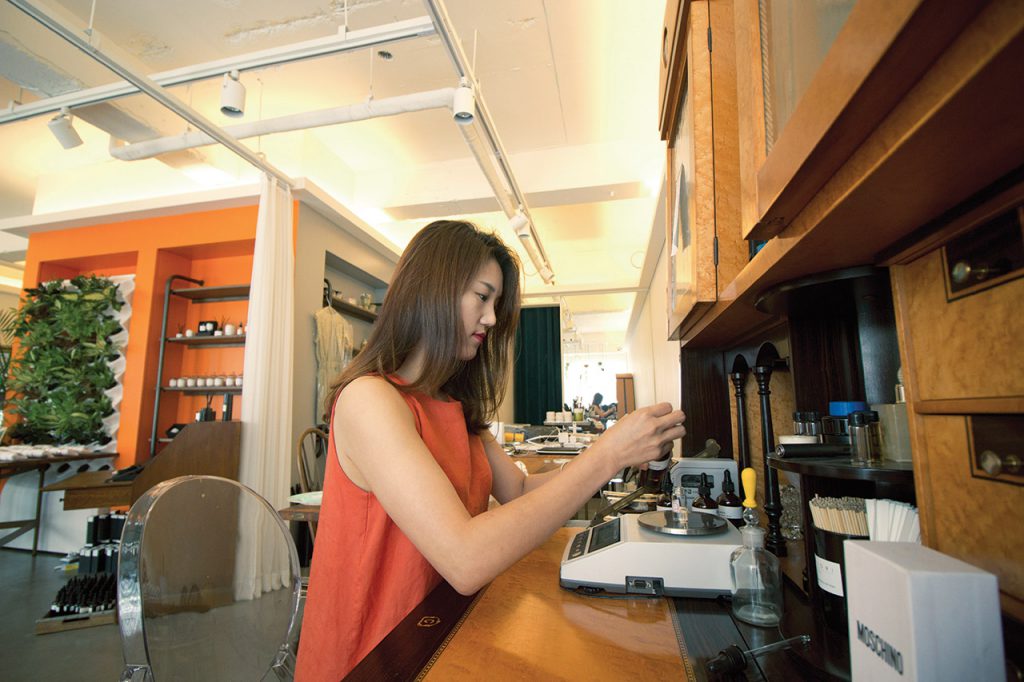 What do you envision for this space? Healing is a luxury in a culture where people work without resting to save vacation days. I hope that people can experience rest here through engaging all their senses. Through good coffee, fragrance and art, people can heal within Seoul and even "travel" without an airplane.
Written and photographed by Diana Park
https://magazine.seoulselection.com/wp-content/uploads/2018/01/Seoul-logo.png
0
0
cyn
https://magazine.seoulselection.com/wp-content/uploads/2018/01/Seoul-logo.png
cyn
2017-09-05 15:09:57
2017-09-05 15:09:57
Seoul Stories 4