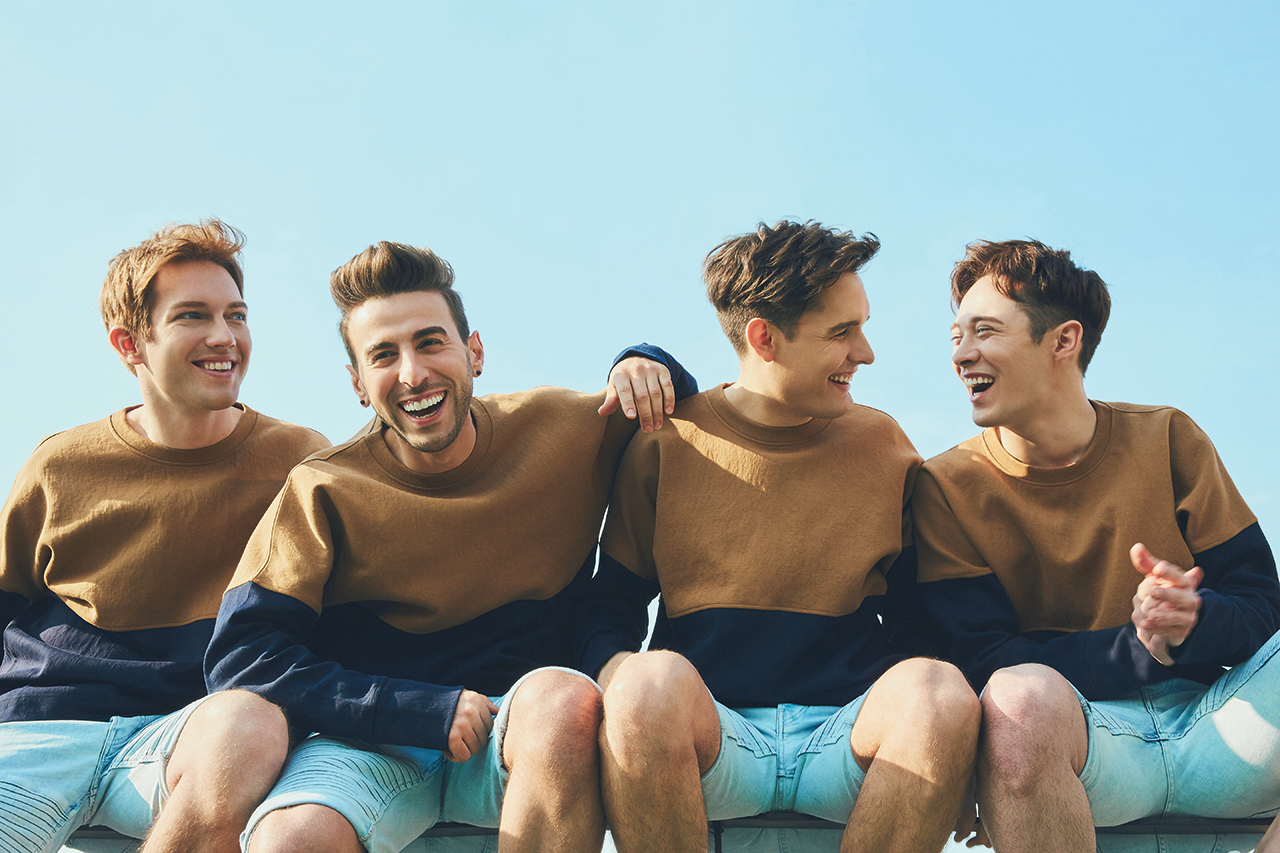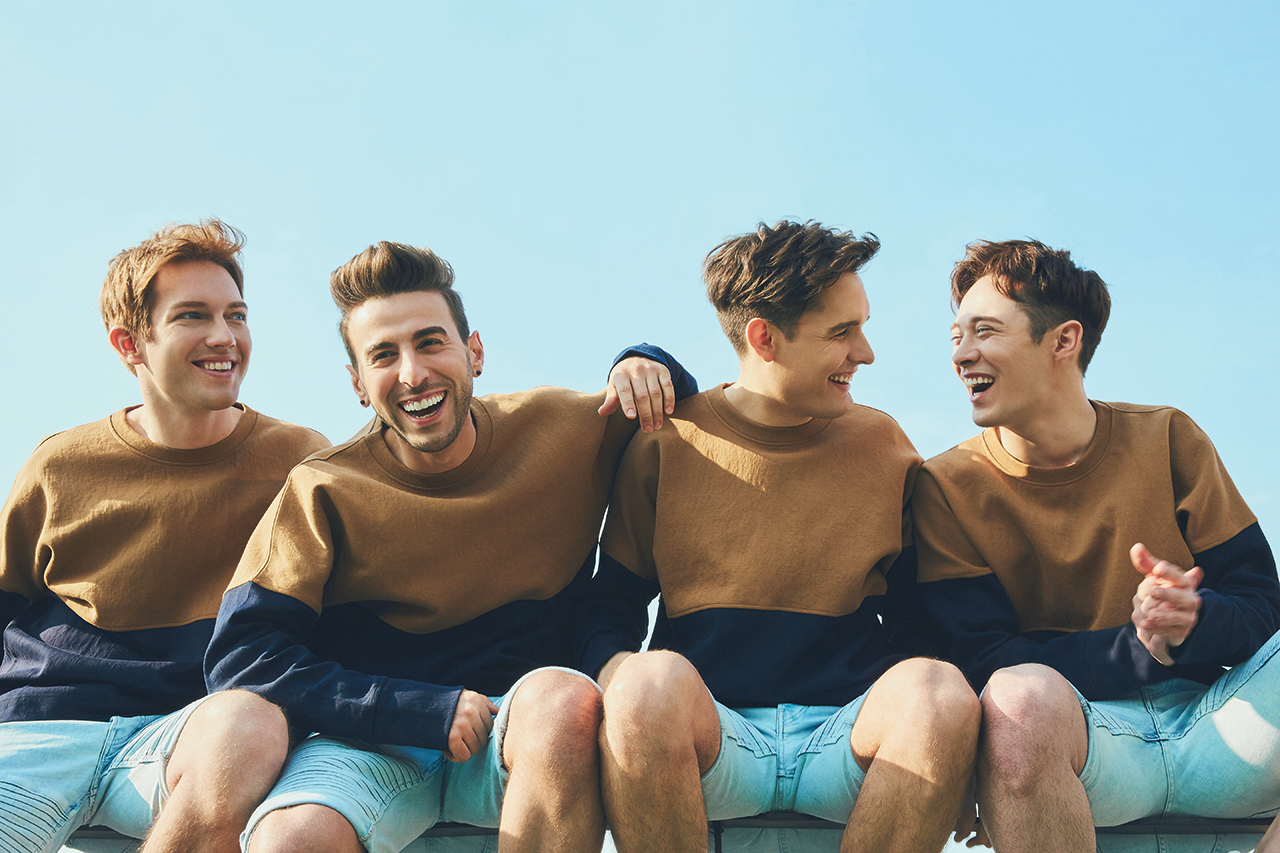 Korea's first foreign boy band, EXP EDITION, debuts
When I walk in to interview K-pop group EXP EDITION, they are having a Korean lesson; notebooks are out, notes scrawled, and a patient Korean teacher was commending them for their work. Immediately my preconceived notions of the all-foreign boy band had been shattered. It was a very pleasant surprise.
Consisting of members Šime, Frankie, Hunter and Koki, EXP EDITION started as a thesis project at Columbia University. Now, however, it's taken a life of its own and gone beyond the "what ifs" of making a non-Korean KPOP boy band and into something far more serious.
Arriving in Seoul last August, they started training immediately, and they did it Korean style – dance practice, vocal lessons, Korean lessons and more. They lived in dormitories and pulled the infamous eighteen hour days of idol trainees. For months they did this under the radar, finally debuting their efforts over half a year later with their first single, the feel-good "Feels Like This," to a very curious Korean audience. "This girl just did a double-take and she's was just so… intrigued and confused." Croatian born Šime recalls (Hunter and Frankie are American, Koki is Japanese-American).
There's a boyish enthusiasm to EXP EDITION one can't help but find attractive. As they talk about their experiences so far here in Seoul, I found myself admiring their journey. They count themselves lucky, knowing that they are getting opportunities that other rookie groups don't get. Now, they're performing on the same stages as EXID, Monsta X and Pristin. They say it's been a humbling experience, and the idols are "some of the kindest, most supportive people."
The media attention has been enormous for EXP EDITION, though not all of it has been positive.
They explain that most of the negative feedback has, in fact, been from international K-pop fans. "[The Koreans] have been very welcoming to us." Šime explains. And the statement holds up. The comments on their Naver video from Korean netizens are overwhelmingly positive and encouraging. Even on YouTube, commenters are starting to sway; if anything, it's started a conversation. Hunter claims that's a good thing: "It's a testimony to the Korean industry… it's now such a huge global community."
They all came into K-pop in different ways. Šime watched Korean horror movies back in Croatia, Hunter sang in noraebang in Koreatown in New York, Frankie danced to K-pop songs at Broadway Dance Center, and Koki was introduced by BIGBANG's "Haru Haru."
When asked why they're doing this, they give an answer of conviction. They're serious about this. "I loved everything I was doing, everything I was learning." Šime says of when they first started out, "We approach this very seriously; we left our lives behind in the States."
Plenty of groups have Chinese, Thai, Japanese and Indonesian members. Where does EXP EDITION fit in? Where do non-Asians fit in? "Fans write to us now about how inspired they are," Hunter explains. "How they always wanted to be a K-pop star but felt they never could because of their ethnicity. Now they feel they can."
"Don't put boundaries on music." He adds. Words to think on. They might change some minds yet and make their mark on K-pop history.
More Info.
Find EXP EDITION at
www.youtube.com/EXPEDITIONTV
cafe.daum.net/EXP-EDITION
www.instagram.com/expedition.official
www.facebook.com/expedition.immabb
Written by Kristina Manente
https://magazine.seoulselection.com/wp-content/uploads/2017/06/EXP-EDITION.jpg
853
1280
rjkoehler
https://magazine.seoulselection.com/wp-content/uploads/2018/01/Seoul-logo.png
rjkoehler
2017-06-30 11:40:29
2017-06-30 11:59:45
Born In New York, Made In Seoul