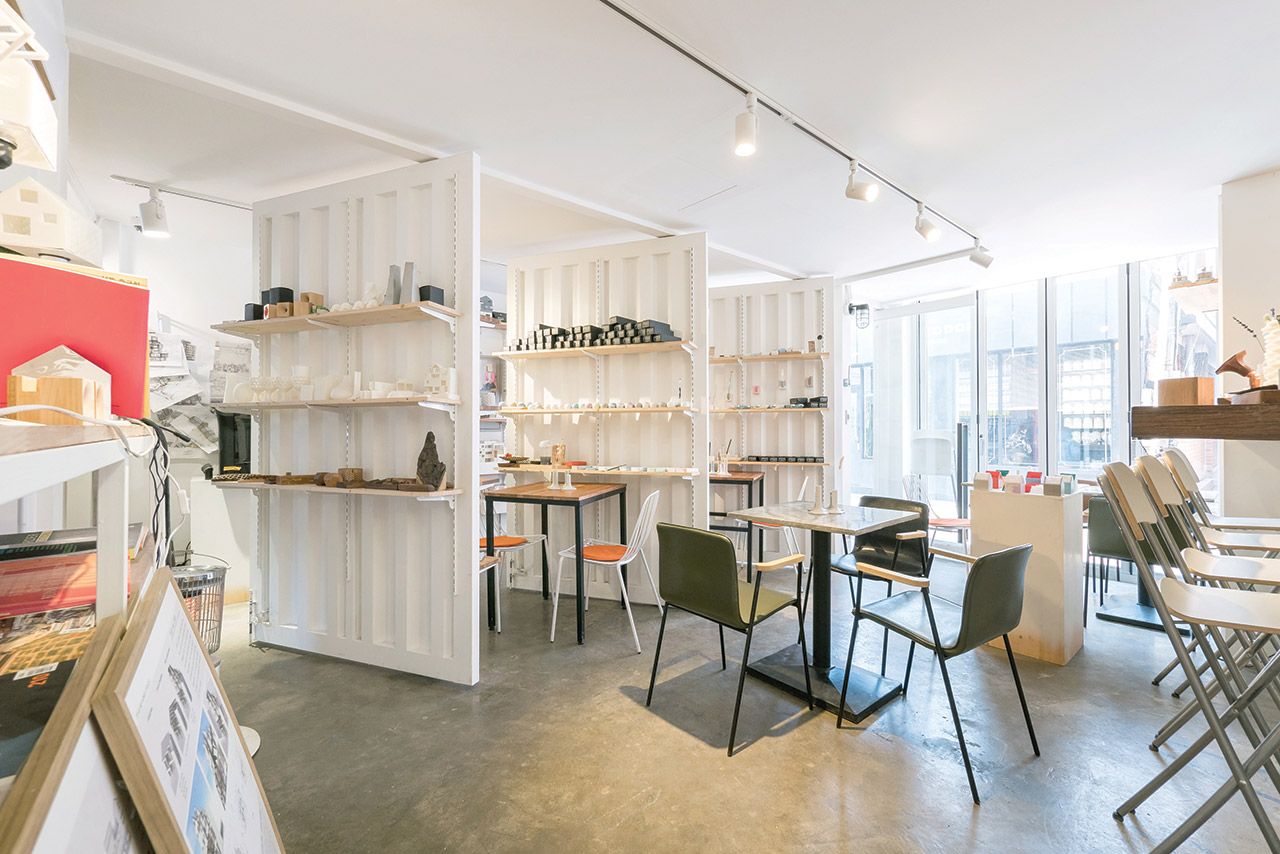 More than just a big stack of containers, Orange Cube is a creative place to stay
Meet Daewon, a young architect who has won several awards domestically and abroad. If you think an architect would be the best person to design a guesthouse, you would be absolutely right. But it is only after having designed a few guesthouses in Seoul that Daewon decided to create his own. In spite of the constraints he had at the time, he clearly managed to build a truly one-of-a-kind place to stay.
The name of the place is Orange Cube. A very appropriately chosen name indeed, since, as the photos make pretty clear, the building is a big orange stack of 14 shipping containers. It is, in fact, the tallest container building in the country. The color and the material alone make Daewon's place stand out from all other structures in the area. Those aren't the only things you will find are unique to Orange Cube, however.
Daewon runs a design company, Design Guild. They design more than just buildings. In fact, he and his team designed an impressive share of the decorations in the rooms and the ground floor cafe. You may find a rocking wooden chair in your room, pen and toothbrush holders, 3D printed light covers and much more. It is in that deeply creative environment that guests get immersed in when they arrive at the destination. You feel as if you are stepping inside Ali Baba's cave. The ground floor cafe is full of objects and drawings Design Guild has created over the last four years.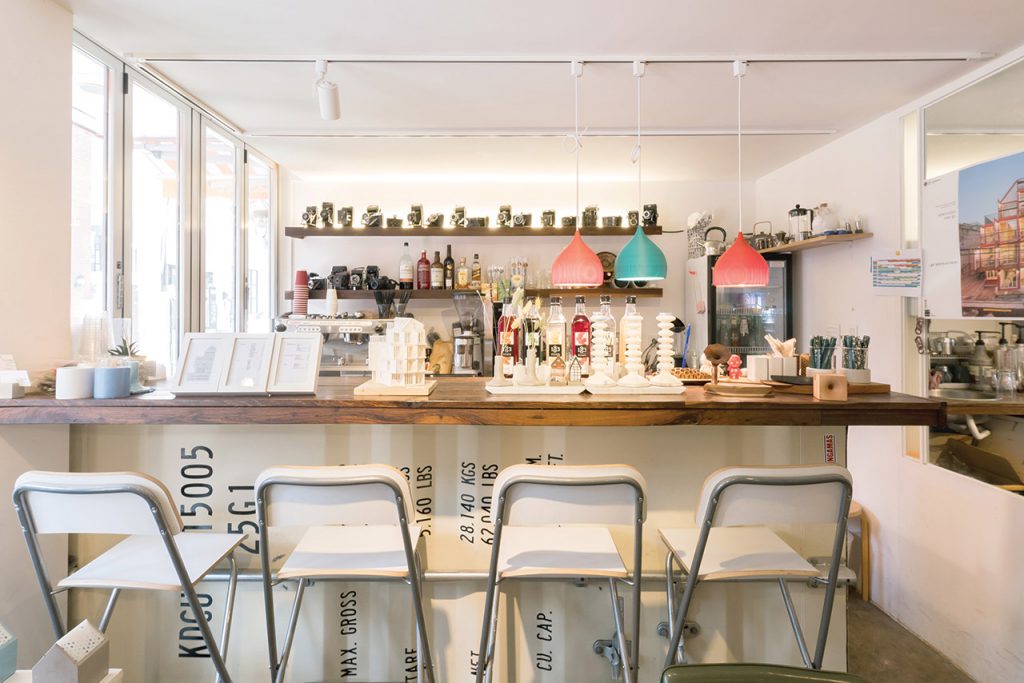 The rooms themselves are very simply and practically decorated. The penthouse guests can enjoy views of Mt. Namsan and Mt. Maebongsan from their terrace. Orange Cube's location is another reason to base your stay there. It is situated in a little niche between two hills, a quiet patch away from the virulent traffic of the city. Within walking distance, however, you'll find all you need to restore your energy. One subway stop away is Itaewon, the geographical heart of the city; you can go anywhere very quickly from there. Travel to that very diverse and culturally rich area to find food from all over the globe or simply an international mood you will find nowhere else in Seoul.
If you want to experience Korea's much-lauded modernity in unique, comfortable surroundings, Orange Cube is your pick.
[separator type="thin"]
More Info
32 42-gil, Hannam-daero, Yongsan-gu
Contact:
Daewon
ssmac1234@naver.com
T. 010-4912-2929
Written and photographed by Romain John
https://magazine.seoulselection.com/wp-content/uploads/2017/03/RJP-1100228_2.jpg
854
1280
cyn
https://magazine.seoulselection.com/wp-content/uploads/2018/01/Seoul-logo.png
cyn
2017-03-24 11:24:03
2017-03-24 11:24:03
The Big Orange