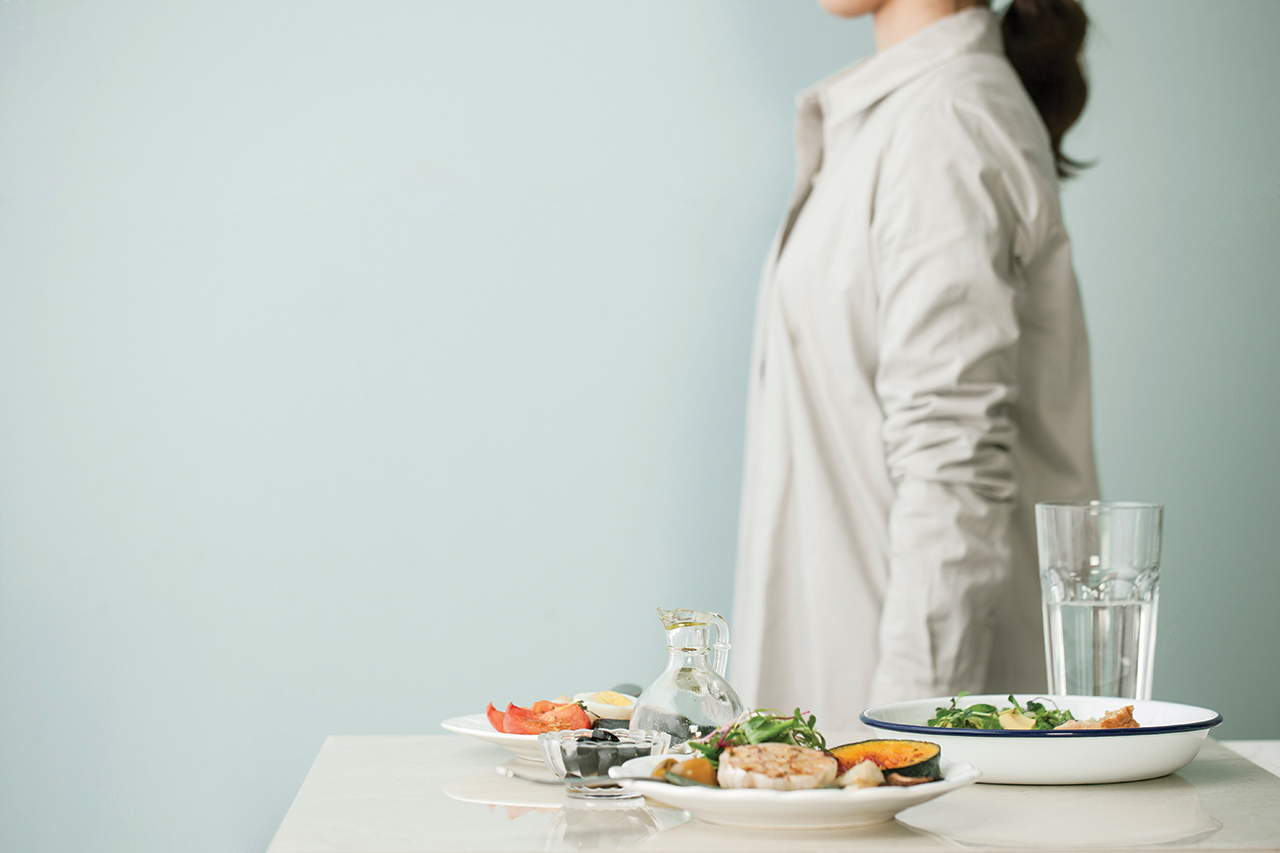 Eating and drinking alone has gone from virtually unimaginable to almost trendy
Gather up the gumption to dare enter a Korean barbecue joint or an ordinary neighborhood restaurant on your own, and you might be faced with some puzzled looks. Sitting at a table for four and menus that start at a two-order minimum, you might wish you hadn't come alone.
Twenty-five year old Lee Jin-soo started eating alone when she moved to Seoul in 2009 and says there are so many instances when she ate alone that she can't exactly pinpoint a time when eating alone felt out of the ordinary. "But I do remember having a piece of bread and an apple standing in a park during my first trip to Paris and feeling like it was acceptable to eat alone when in a different place," she says. For many Koreans around her age, eating alone is an act that does not come without a certain amount of consciousness, one that, in the past year or so, has also become a trend on the rise. The hashtag for honbap (eating alone) and honsul (drinking alone) are at all-time highs, reaching over 300,000 and 267,000, respectively — not only are Koreans eating alone, they're not afraid to share it. Where does the communal nature of eating out in Korea originate? And what forces are working in Korean society today to change the way that eating alone is perceived? How are restaurants and bars catering to this new trend? And does it mean that one day, courage won't be an extra expense when visiting your favorite Korean barbecue restaurant solo?
The pre-digital history of one-table dining
It's difficult to point out exactly why and how dining has become so communal in nature. Dissecting one of the Korean words for family, sikgu, provides some insight. Meaning "an eating unit," traditionally, it is believed that Confucian values meant that families dined together.  Ironically, men and women did not eat together as adherence to Confucian rules also meant a strict hierarchy in traditional Korea. Women dined in a separate space, waiting on husbands and parents-in-law while prepping and cleaning after their meals. Jacob Robert Moose even goes so far as to describe Korean dining as "not eat[ing] from a common table […] but from individual tables" in his 1911 book "Village Life in Korea." The introduction of capitalism, bringing with it restaurant culture and family-sized portions, as well as the progress made in gender equality in modern-day Korea, has attributed to the country's reputation for communal eating.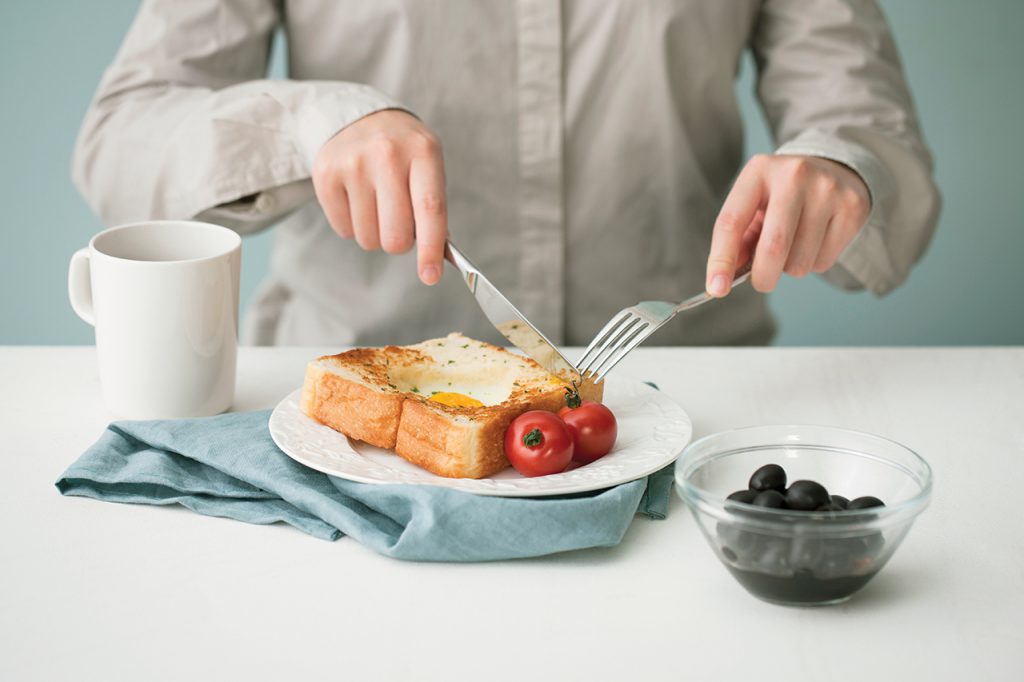 For as long as the Internet has existed, the taboo of dining and even drinking alone has been best documented in online forums and anecdotes of confused tourists. A TripAdvisor forum dating back to 2014 titled "Eating Alone in Korea" asked if a party of one could be served during off-peak hours at a Korean barbecue restaurant in Seoul. A Korean correspondent for the Straits Times described her difficulties eating alone in Korea in an article titled "The Horror of Dining Alone in South Korea": "When I first lived in Seoul for three months in 2005 to learn the Korean language, I had a hard time looking for places to eat alone. I felt self-conscious as most of the eateries were packed with rowdy big groups or lovey-dovey couples engaging in sweet nothings."
Is one the loneliest number?
If capitalism and gender equality have contributed to the making of a communal eating culture, what are the factors behind the honbap and honsul trend? The Korea Herald pondered this question in a May 2016 article "Why More Koreans are Eating Alone." Citing statistics from the health ministry, as well as the nation's "notoriously long work hours," the article reported that single-person households have increased from 15.8 percent to 27.1 percent in the five years leading up to 2015. Also mentioned was a survey conducted by the Korea Health Promotion Foundation, which asked Koreans in their 30s what their reasons were for eating alone. Some 38.7 percent answered they eat alone because they don't have anyone to eat with, 21.5 percent said they just didn't have enough time to eat with someone else and 16.1 percent said they ate alone to save time. Still, there are few studies on the changing perceptions of eating alone, and even fewer analyses of those who have embraced this trend.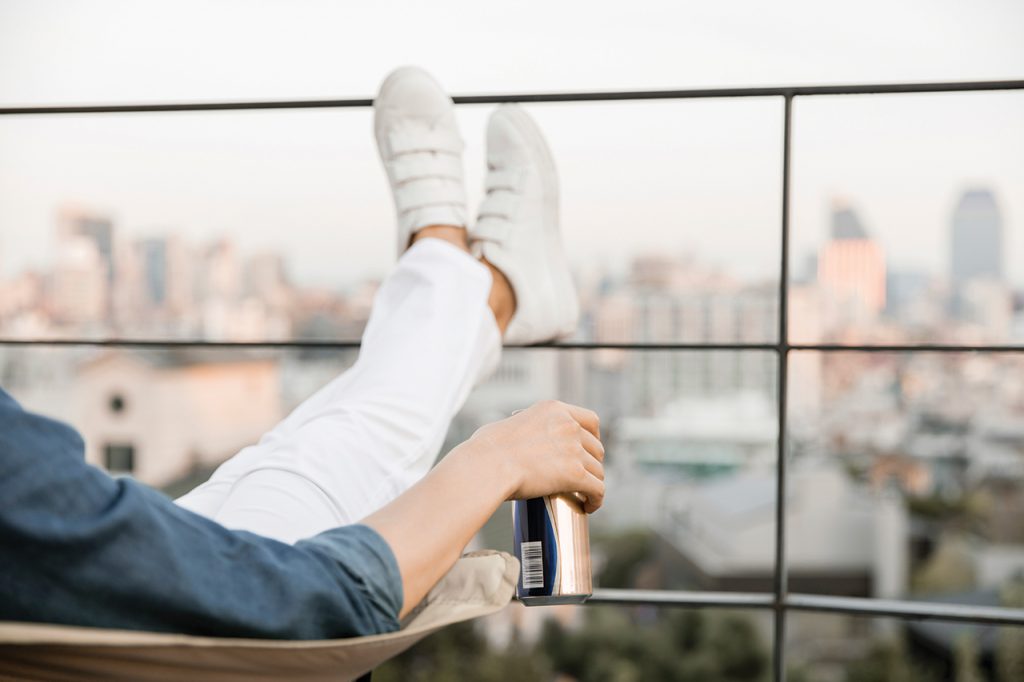 Perhaps more indicative of the changes in Korean society are not merely the growing number of people eating on their own but also the changing perceptions of this phenomena. According to a Yonhap News feature titled "Lone diners step out as perceptions change," search words related to eating alone are increasing, and words associated with eating alone are becoming more positive. As described in the feature, Daumsoft, a data mining firm, counted more than 15,400 mentions in 2015 about solitary eating and drinking, seven times the number recorded in the year before. In addition, word associations with the concept of eating alone changed from "afraid," "don't like" and "hungry" in the years 2011 to 2013 to more positive words such as "enjoy," "tasty" and "awesome" in the year 2015.
Television approved solo dining
One of the mediums helping to create more positive perceptions of honbap and honsul are Korean dramas. Two standout dramas that heavily incorporate this theme are "Drinking Solo," a tvN drama that premiered September 2016, and MBC variety show "I Live Alone." "Drinking Solo" stars Ha Seok-jin and Park Ha-sun, who play two private school teachers in the Noryangjin area of Seoul who partake in drinking alone after their work hours. "I like [drinking alone] because I don't feel forced to drink, I can enjoy my food and drinks at my own pace and I don't have to listen to the kind of talk I don't like," Ha's character explains in the first episode. His thoughts echo those of Choi Kyu-sik, one of the producers of the program, who prefaced the show's premiere by saying that he too drinks alone. Choi explained that he wanted to "focus on promoting understanding of those who drink alone, rather than simply depicting the act." "I Live Alone" attempts to portray eating and drinking alone in a more realistic light — by showing the lives of celebrities who live on their own. While not all of the celebrities necessarily embrace eating and drinking alone, scenes like CNBlue's Kang Min-hyuk in an apron cooking steak and stew for himself are normalizing the idea of eating on one's own.
"For one" for businesses
Jumping on the bandwagon to provide services to those following the honbap and honsul trend are businesses eager to cater to tables for one.  In an April issue of Korean men's style magazine Geek, there was a feature detailing such restaurants, titled "Tastes Even Better When Alone." Included on the list were Mangwon eatery Joo5il, which provides plenty of reading and illustrations to occupy mealtime thoughts, and Del Mundo, a Japanese-style restaurant in Hongdae that offers discounted desserts and free beverages for those braving to come solo. Even restaurants that normally serve dishes  in family-size portions are now experimenting with servings for one. A restaurant in the Gwanak-gu area by the English name of Meat Table (Korean name Yukcheon Bapsang) encourages visitors to come and eat on their own. You can choose to dine in at the restaurant, where you'll be served a helping of rice, meat, vegetables and other side dishes as part of a set, or choose to have the same meal to go. Meat Table is the first of many restaurants now aspiring to ride on the trend.
For solo diners who'd like to finish off their Korean barbecue dinner with a drink, the rise of single malt whiskey and atmospheric cocktail bars offer solace and the space to enjoy an Old Fashioned in peace. Justin McKinney, who owns speakeasy-type bar Volstead in Itaewon, says that although there hasn't been a dramatic increase as far as he has seen, he notices that more solo drinkers seem comfortable with themselves when at the bar. Instead of playing with their phones and awkwardly waiting for someone else to arrive, they even casually engage in conversation. "I have had some older ajeossi [middle-age Korean man] I've never seen before come down [to the bar] and just strike up a conversation," Justin says. Admittedly, it may be more difficult to venture alone to more conventional Korean-type bars that serve soju or beer with food. Michael Rhee, Gangnam private school teacher, says that not only is the type of bar an issue, age also plays a large factor. "I drink alone at home because there is no bar where a 40-something can drink alone. I am telling you, there is no bar [like that]."
Dare to (add verb HERE) alone
For those like Michael, Yonhap reports that "retail superchain Home Plus sells select wines and traditional Korean alcoholic beverages in pouches" for convenient at-home drinking and "Lotte Chilsung Beverage Co. has been selling wine in smaller bottles, holding about two glasses, since summer last year. Complementing snacks, including cheese, are also easily found in smaller portions at supermarkets." It's hardly just the food and dining industry that's making way for the honbap and honsul trend, though. More and more travel packages are being marketed to the solo backpacker. Real estate companies now recommend housing options for one (there's even a web drama that can be translated as "Housing for One" available on NaverTV). There has also been an influx of solo moviegoers in the past few years. In fact, according to a Hankyoreh article published last summer titled "Eating, going to movies alone now more common in South Korea," one out of four moviegoers is a single-ticket buyer. As discovered in research by Shinhan Card Trend Research Center in 2016, in 2011, 19.1 percent of movie ticket sales were for single tickets — a figure that increased to 24.4 percent in 2015.
Research is still being done on whether or not dining, going to movies and drinking alone is a healthy change for society. Maybe people are truly happier when enjoying activities on their own. Or maybe dining and drinking alone is just an introspective process that'll have us finding that we don't mind a little company.
[separator type="thin"]
More Info
Joo5il
89 Poeun-ro, Mapo-gu 070-8690-0511
Del Mundo
19-6 Jandari-ro, Mapo-gu 02-336-0817
Meat Table
16 Nangye-ro 30-gil, Dongdaemun-gu 02-2253-6373
Written by Hahna Yoon
[separator type="thin"]
Other Recommended Honbap and Honsul Spots
Where to eat and drink when you're on your own
Single-person households total some 7 million, and Korea's restaurant industry is taking note. Here are some suggestions for dining out on your own.
Mibundang
Sinchon
T. 02-3141-0807
This Vietnamese restaurant near Sinchon Rotary also makes a great date place if honbap isn't your thing. It's quiet, the food is great and everything is available in single-person servings. It even has an automated ordering machine for your convenience.
Hakata Bunko
Hongdae
T. 02-338-5536
What this Japanese ramen joint near Sangsu Station lacks in aesthetic charm it more than makes up for with its steaming bowls of noodles swimming in a thick pork-bone broth — all the nutrients a person on their own needs.
Iyagi Hana
Gangnam
T. 070-4190-8091
It can be notoriously difficult finding places that serve meat in single-person portions. This Korean barbecue place near Gangnam Station not only serves single portions but also gives diners up to 16 choices of cuts. Hard to go wrong with that.
Ikseon-dong 121
Ikseon-dong
T. 02-765-0121
This vintage hanok in the increasingly trendy Ikseon-dong district is for more clean-living solo diners, serving dishes such as mushroom and chive doenjang bibimbap, clam and chive doenjang bibibmap, tomato chicken curry and lentil curry.
——–
And if you're planning a night accompanied by no one besides your favorite beverage, here are some places to do so.
Hopscotch
Nonhyeon-dong
T. 02-511-0145
You might have a tough time finding this gastropub/speakeasy — it's hidden away in an alley near Gangnam District Office Station and it has no signboard. If you do find it, though, you'll love its craft beers, single malts and outstanding pub grub, including duck frites and jambalaya pasta.
Seongsu Maekju
Seongsu-dong
T.02-462-6780
This taphouse in the Seongsu-dong district has over 20 craft beers and does some mean homemade sausages and potato chips. The place actually looks a bit like a cafe, and like a cafe, you can sit alone in peace and nobody will think anything of it.
Dogil Jutaek
Daehangno
T. 02-742-1933
Korean speakers might think the name of this place means "German House," but what it actually means is "Cafe Where You Enjoy a Glass of Alcohol on Your Own." The converted hanok with a 20th-century interior has a healthy list of craft beers and a food menu that includes herb sausages.
Bar Sangsuri
Hongdae
T. 02-338-0413
Located, as the name might suggest, next to Sangsu Station, Bar Sangsuri is something of a local institution. Dark, cozy and with a good selection of single malt whiskeys and cocktails, this is a great place to spend an evening savoring a drink and listening to the music.
Written by SEOUL Staff
https://magazine.seoulselection.com/wp-content/uploads/2017/02/tip034t021696.jpg
853
1280
cyn
https://magazine.seoulselection.com/wp-content/uploads/2018/01/Seoul-logo.png
cyn
2017-03-24 11:02:21
2017-03-24 11:02:21
Dare to Dine Solo