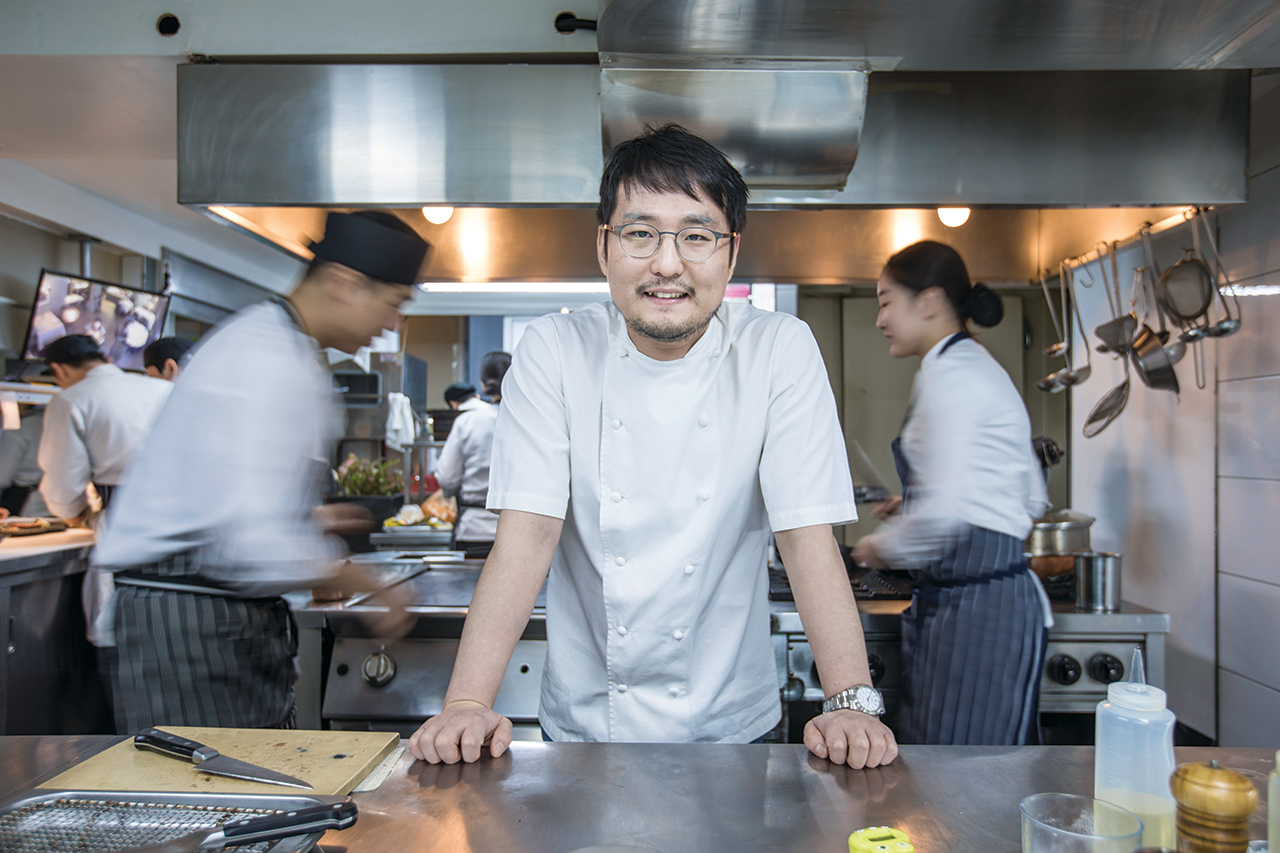 Chef Ryu Tae Hwan brings an uncommon sensibility to Seoul's fine dining scene
There has never been a better time for fine dining in Seoul.
International chefs and tastemakers continue to praise the city for being an up-and-coming powerhouse, and local chefs have been gaining in recognition at home and abroad. The iconic gastronomic guidebook Michelin just released its first guide to Seoul, giving two restaurants its coveted three-star rating. Chef Ryu Tae Hwan is at the very cutting edge of this culinary wave sweeping the nation, bringing his own unique sensibilities to the high-end restaurant scene.
Born in Busan, Ryu was encouraged by his marine biologist father to pursue a career as a chef. Despite getting a late start and not pursuing the field until his early twenties, Ryu quickly showed exceptional talent. Trained at Hattori Nutrition College in Tokyo, Japan, he moved on to work at prestigious restaurants, some with Michelin stars, in London, England and Sydney, Australia. His studies and work abroad brought him a wealth of knowledge and experience in contemporary cooking techniques, with French and Japanese food having an especially strong influence.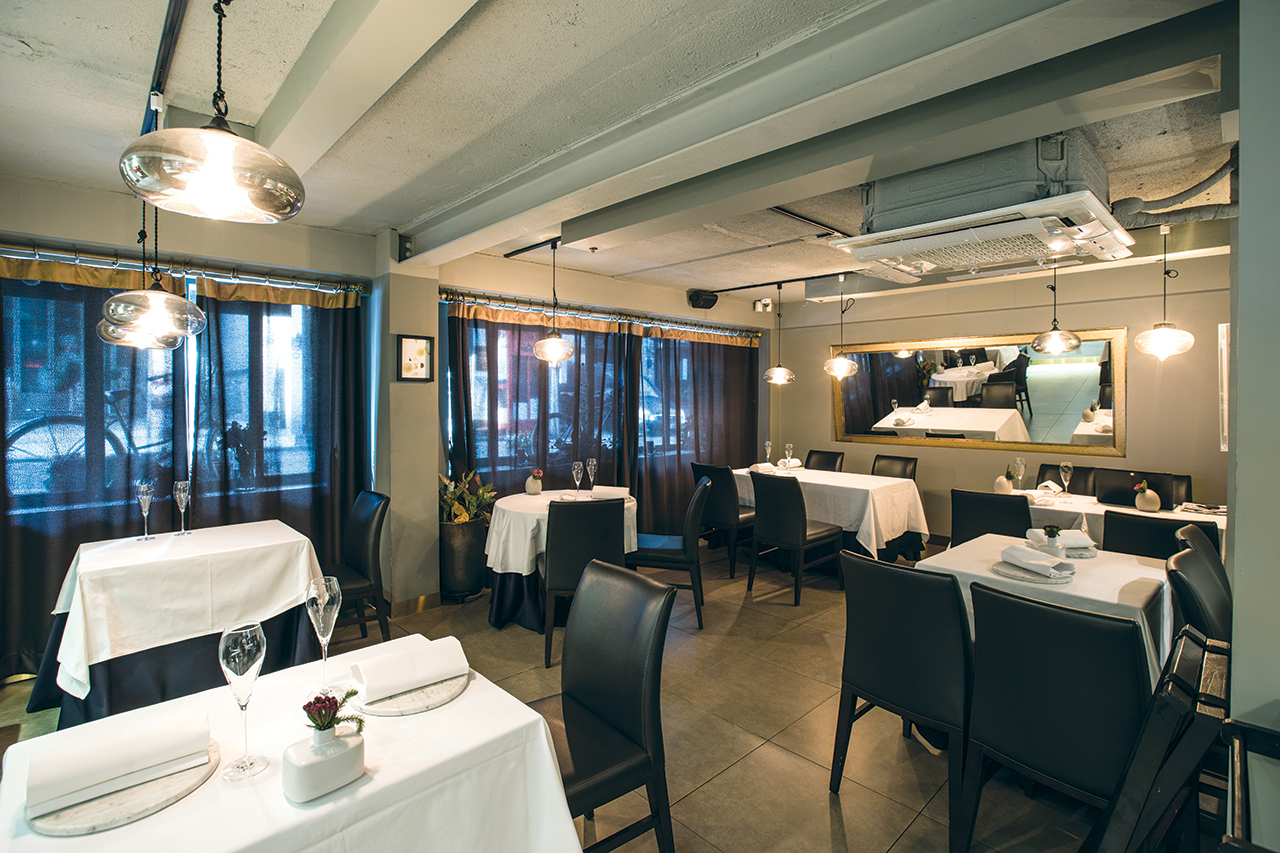 Fresh, local and seasonal
Ryu opened his almost eponymous restaurant Ryunique five years ago to almost immediate acclaim. It's been included in the new Michelin Guide to Seoul and on Diners Club International's list of The World's 50 Best Restaurants, marking Ryu as a rising star.  Featuring locally sourced ingredients from Korea, refined techniques and the occasional molecular gastronomy flourish, Ryunique has established itself as one of the most interesting fine-dining spots in the city.
Specializing in hybrid fusion foods, Ryu focuses on uniting culinary techniques from Europe and Japan with the best of Korean ingredients: "I want to use local specialties. Freshness and seasonality are key, so I change my menu each season. I also meet directly with the producer of each ingredient I use – fishermen, foragers, farmers. It's a very deep relationship," says Ryu.  He pulls out a map marking where each key ingredient comes from, pointing to different parts of Korea with enthusiasm as he extols their virtues. "The beef comes from here, the pork from here, the shrimp are here, our potatoes come from here . . . I go to each place directly to work with the producers and try the food. Salt, kimchi, I'm always looking for the best, checking their freshness and thinking about their seasonality. That's what I really want to show people – every season the food changes."
Tweaking the senses, evoking emotions
Ryu's plating and presentation in particular have drawn raves for their creativity. His dishes often seek to replicate natural shapes and forms, hiding themselves among foraged stones, moss and leaves. Smoked chestnuts are turned into delicate dumplings, topped with honeycomb and then placed back in their husks on a plate dressed with real moss and leaves to look like a forest floor. "I foraged all of these with my team in a forest in Ansan," says Kim to explain the plate, and indeed, it looks exactly like the forest floor in fall. In another dish, kimchi is cooked three different ways and sculpted into a dragonfly, served perching on a stone, or a dessert that looks like a rock is hidden among a pile of real river rocks, forcing the diner to use their other senses to find the treat.
But Ryu's food is more than a means to thrill the senses. It's meant to evoke emotional responses and express his own experiences, drawing on memories as diverse as his mother's home cooking to his travels abroad.
"I get my ideas from the environment, my travels. I lived and worked overseas for many years, serving under different chefs to develop my techniques and skills. I also try to go on trips every season and have different experiences. Then I distill those elements into one plate."

A vocabulary of food
No matter where people enjoy his food, Ryu remains dedicated to presenting the best of Korean flavors, married to contemporary techniques that bring those to the forefront. "The food is complex to make, but the goal is to give off very simple flavors," he notes. In one dish, a mound of parsley comes with dry ice drifting from between the leaves, and a few slices of deep fried potato topped with more parsley, hidden among the fresh herb. The presentation is dramatic, and the combination of earthy potatoes with the fresh, herbaceous bite of the parsley is unexpected, but the dish has a shining simplicity to it as well, with distinct layers of flavors that also meld together. It is where Ryu's philosophy on indigenous ingredients becomes manifest: "We want the natural flavors of things to shine through."
For Ryu, food is more than just a set of techniques and flavors though – it's a way to relate with people.  He reflected,  "When I lived abroad, I didn't speak English that well. But even if you can't speak the language that well, a chef can communicate through food. It's an instinct.  I have a vocabulary of food that helps me communicate."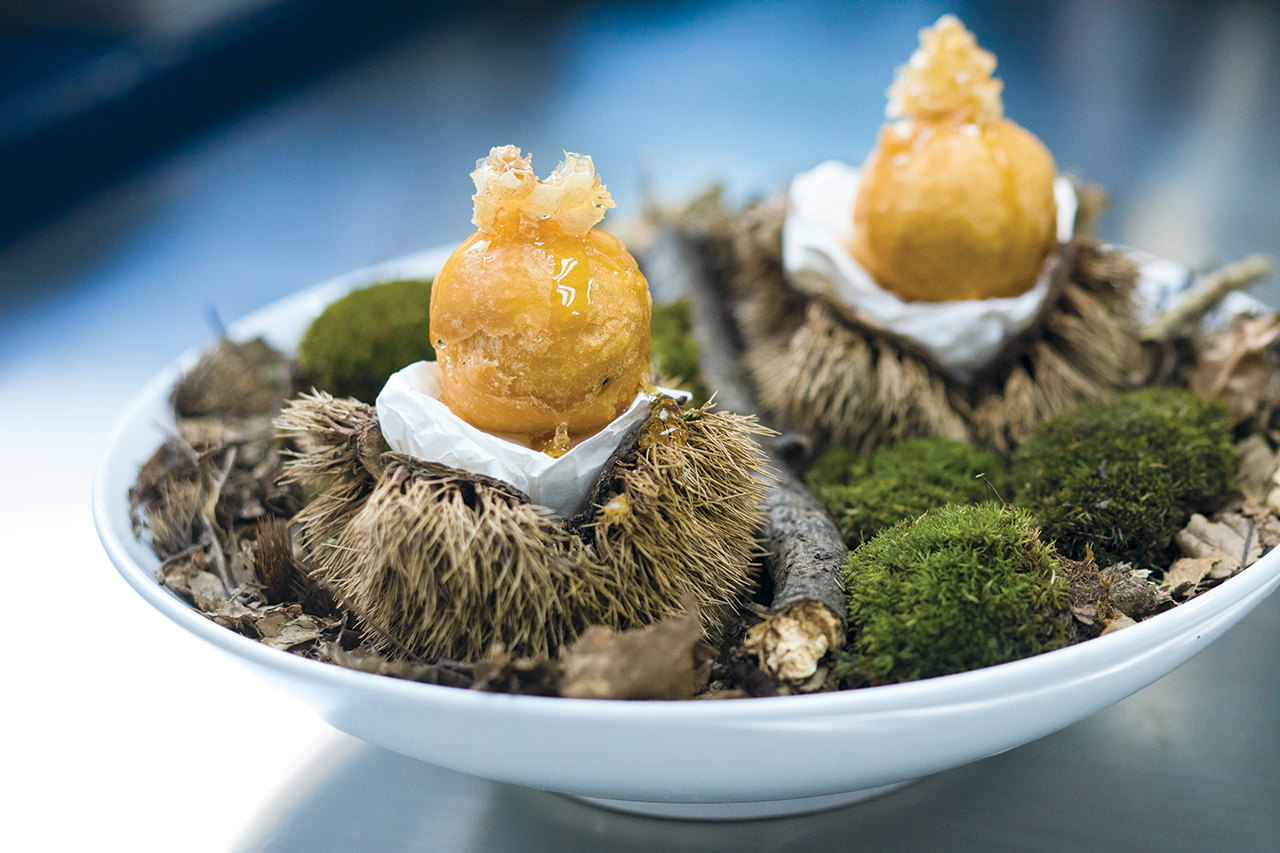 Ryunique 류니끄
Sinsa-dong 신사동
40, Gangnam-daero 162-gil, Gangnam-gu,   02-546-9279
Written by Jennifer Flinn
Photographed by Greg Samborski
https://magazine.seoulselection.com/wp-content/uploads/2016/12/079-Ryunque-Restaurant-Sinsa.jpg
853
1280
rjkoehler
https://magazine.seoulselection.com/wp-content/uploads/2018/01/Seoul-logo.png
rjkoehler
2017-01-04 09:56:52
2017-03-24 11:58:31
Ryunique Cuisine