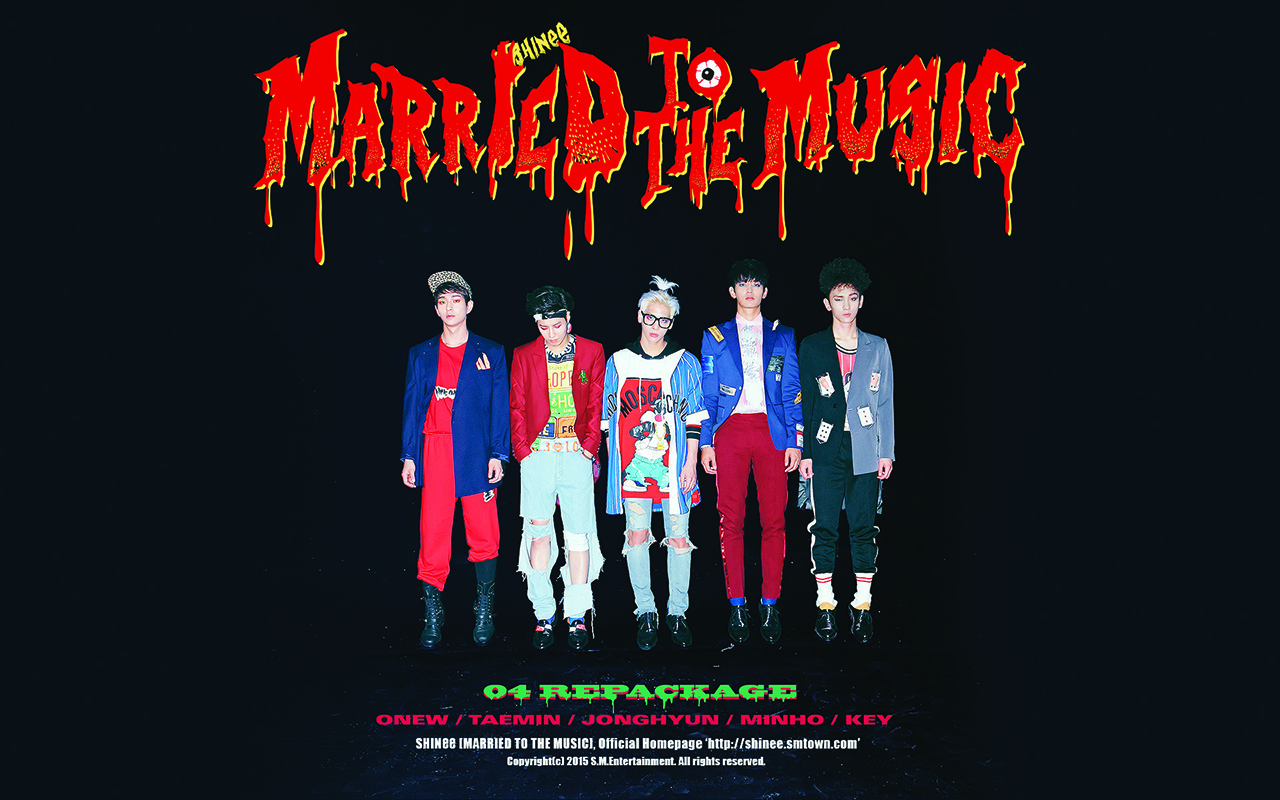 ⓒPhotowall from SM Town Homepage
Nostalgia is the name of the game as the legendary boy band releases a comeback album
Shinee is back, and they've brought the '90s with them. The five-member boy band has released their sixth studio album, and it's all about the decade responsible for overalls, bright colored suits and gold chains. The title track "1of1" is clearly an homage to '90s K-pop legends like H.O.T and JYP himself. The boys were even featured in the U.S. fashion magazine Cosmopolitan in an article about the current '90s trend.
So what does this album mean for the genre? Hopefully, it signals a change. This writer loves K-pop, but the world doesn't need another boy band comeback concept that is essentially rapping and dancing in an abandoned warehouse. This is bigger then K-pop, however. Nostalgia for the '90s is one of the biggest global trends in fashion, makeup and pop culture this year. It's everywhere, from the return of Pokémon to a surge in interest in popular shows like "Sailor Moon." SM Town noticed this and committed to it.
And boy, did they commit.
Leading up to the comeback, SM converted Shinee's homepage into an early '90s dial-up-era website. The pre-recorded radio teasers they released, with each band member talking about their comeback and playing a snippet of their new tracks, was especially cute – bands haven't done that for almost 20 years. The K-pop giants even went as far as to sell the new album on physical cassette tapes, which are sold out everywhere.
Shinee's new album is online and in stores now. If you want to enjoy the album the right way, this writer suggests buying some baggy jeans and a gold necklace and then jamming out to what is surely the best K-pop album of 2016.
Unfortunately a lot of people didn't even notice the epic Shinee comeback because they were too busy getting excited about all the new music. October was nothing short of a comeback explosion. Not only did BTS drop their new single "Blood Sweat & Tears," they also competed for a top spot on the charts with megastars like MC the Max and, of course, Shinee. Reality star darlings i.o.i and Twice, Davichi, K-pop and R&B legend Se7en and the EXO sub -unit "ChenBaekXi" also made comebacks, just to name a few.
How great these tracks are, we don't know. What we do know, however, is Shinee is back, and that's good enough. At least until the rumored Big Bang album is finally released, that is.
Until then, keep on K-poppin'.
Written by Antoine Lee
https://magazine.seoulselection.com/wp-content/uploads/2016/10/shinee_1920x1200.jpg
800
1280
rjkoehler
https://magazine.seoulselection.com/wp-content/uploads/2018/01/Seoul-logo.png
rjkoehler
2016-12-28 10:02:53
2016-12-28 10:04:31
SHINEE and All the '90s Feels