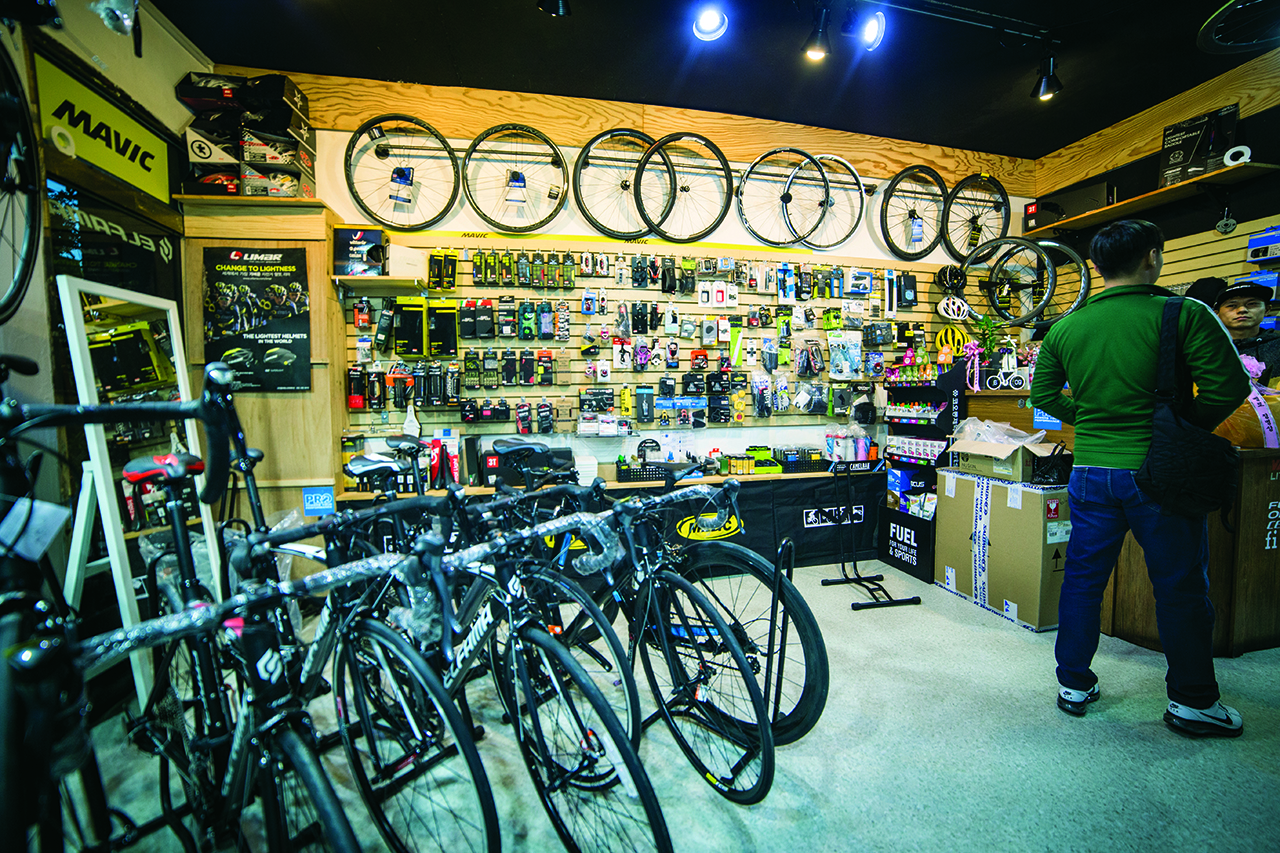 Unwinding on two wheels
What better way to wind down after a day at work than to jump on a bike and cruise around the city? While Seoul may not have the six million bikes that Beijing brags, or a well-established tradition of healthy commuting like the Netherlands, the city is steadily becoming more welcoming for bikes. Check out the best ways to cycle at night below.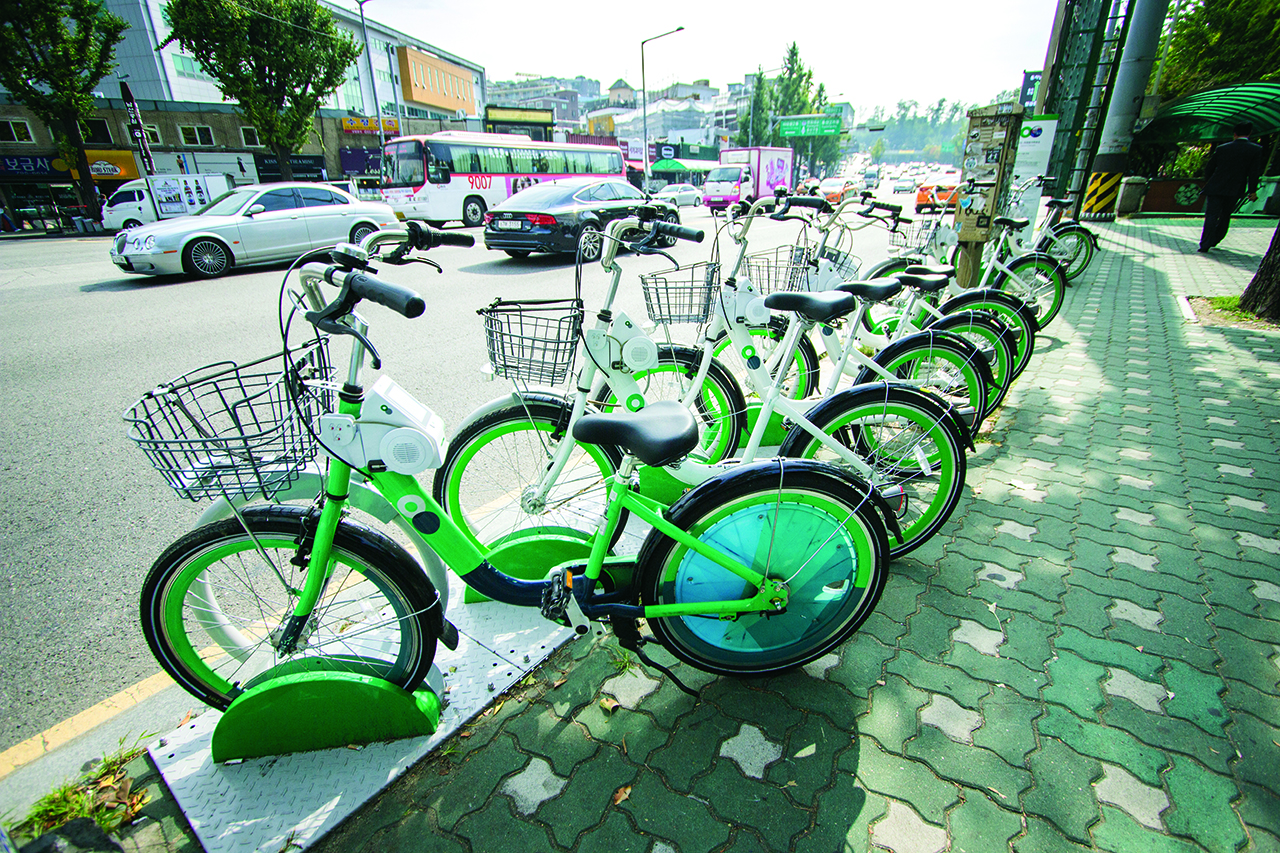 Seoul Bikes, a.k.a. Ddareungi (따릉이)
If you don't have your own bike, check out Ddareungi, the city's new public bike rental system. Pick up a bike at any of the rental stations around the city – concentrated mainly north of the river, for now – and drop it off at any other station within a three-hour time limit. Visit www.bikeseoul.com to register a T-money card as your check-out card, then pay for daily "vouchers." (For Korean citizens it's even easier, as they can use a mobile app). The online system also lets you check bike availability at each rental station before you arrive.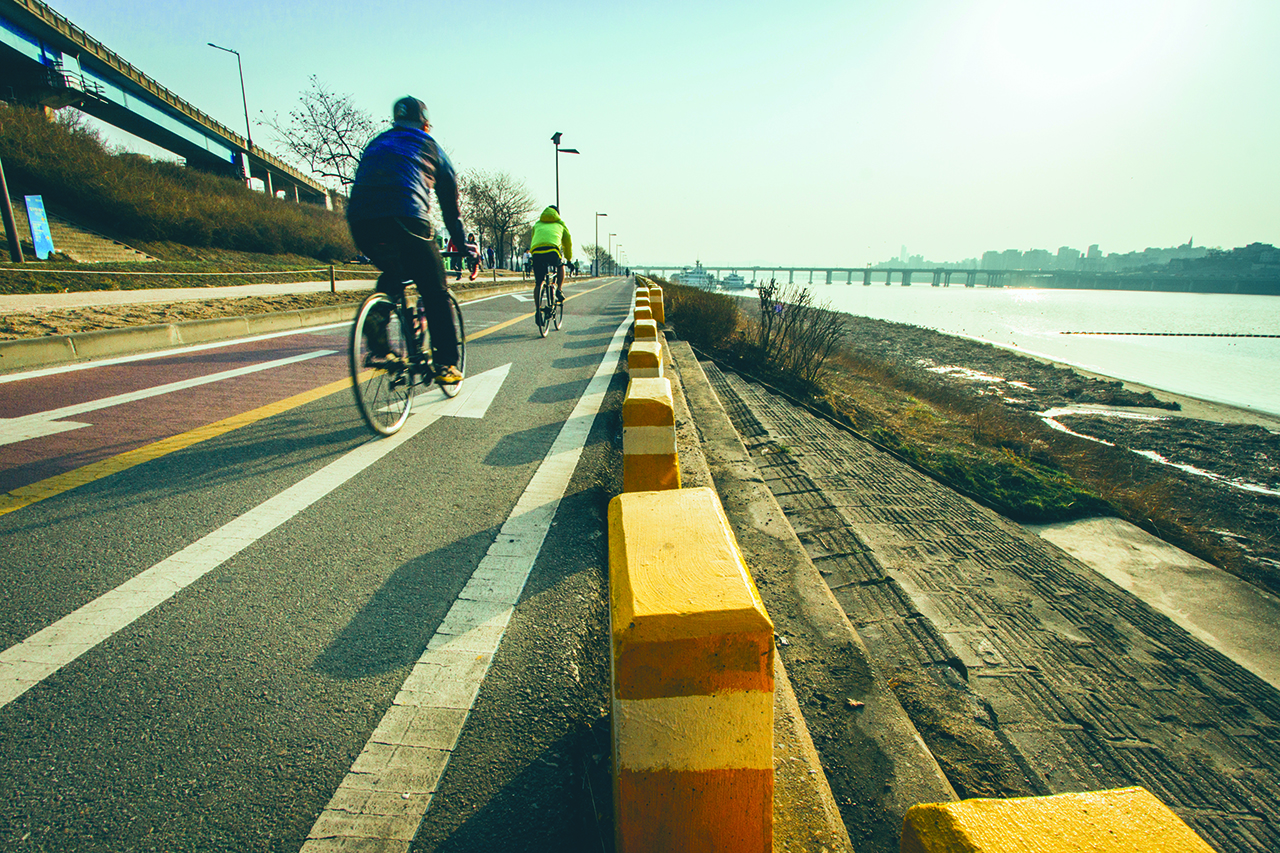 Best Night Riding Routes
Once you've got your bike, the easiest course is along Seoul's main waterway. Seoul's Hangang River ride is 35 kilometers one way, so adjust your course based on your cycling speed and location. The route is well kept and mostly flat (with the exception of Mt. Amsasan at the southeast end of the city), so it's a great option for beginners and an opportunity for a record-breaking sprint for professionals.
From the Hangang River course you can venture out to many routes along the smaller streams that cut through Seoul, like the Yangjaecheon in the south or Jungangcheon in the north. The latter can take you all the way to the Cheonggyecheon in Jongro.
If you have the means (a semi-road bike) and the physical abilities to accompany it, than you can challenge yourself by taking the short two-kilometer uphill ride from the National Theater of Korea to the top of Mt. Namsan, crowned by N Seoul Tower. It's a steep ride that will leave you out of breath, but the twinkling night view will reward your troubles. The best way to get there is to ride along the Hangang River to Hannam Bridge. But be warned: The route, while closed to private cars and taxis, is used by buses. Especially during weekends, it's recommended to cycle there either before 5 a.m. or after 10 p.m., when the buses stop running.

Donghohwe (동호회) Cycling Clubs
Hobby clubs, known as donghohwe (동호회), are a big means of connecting Seoulites sharing the same interests. Koreans generally connect through Naver or Daum cafés or, nowadays, Facebook, where they arrange to meet up for group rides, ask for tips or share photos. If you speak a little Korean and are just starting out your cycling adventures in Seoul, be sure to check these groups out.
café.naver.com/arc (requires a Naver account to join)
Run from Bundang by a young photographer couple, this club boosts a whopping 2,000 active members from all around the capital. It specializes in 100-kilometer+ day tours around the country. That being said, Arcus members often meet during the week to do quick rides, mostly around the southern bank of the Hangang. Although mostly targeted at those who own a decent road bike, anyone is welcome to join if they can keep up.
cafe.naver.com/windsprint.cafe (requires a Naver account to join)
The name of this club may imply that it's a group exclusively for semi-professionals in tiny bib shorts. But nothing could be more wrong! Wind Sprint organizes weekday and weekend tours of varying levels of difficulty. There is always something for an enthusiastic rider, no matter what bike they ride. Helmets, though, are obligatory!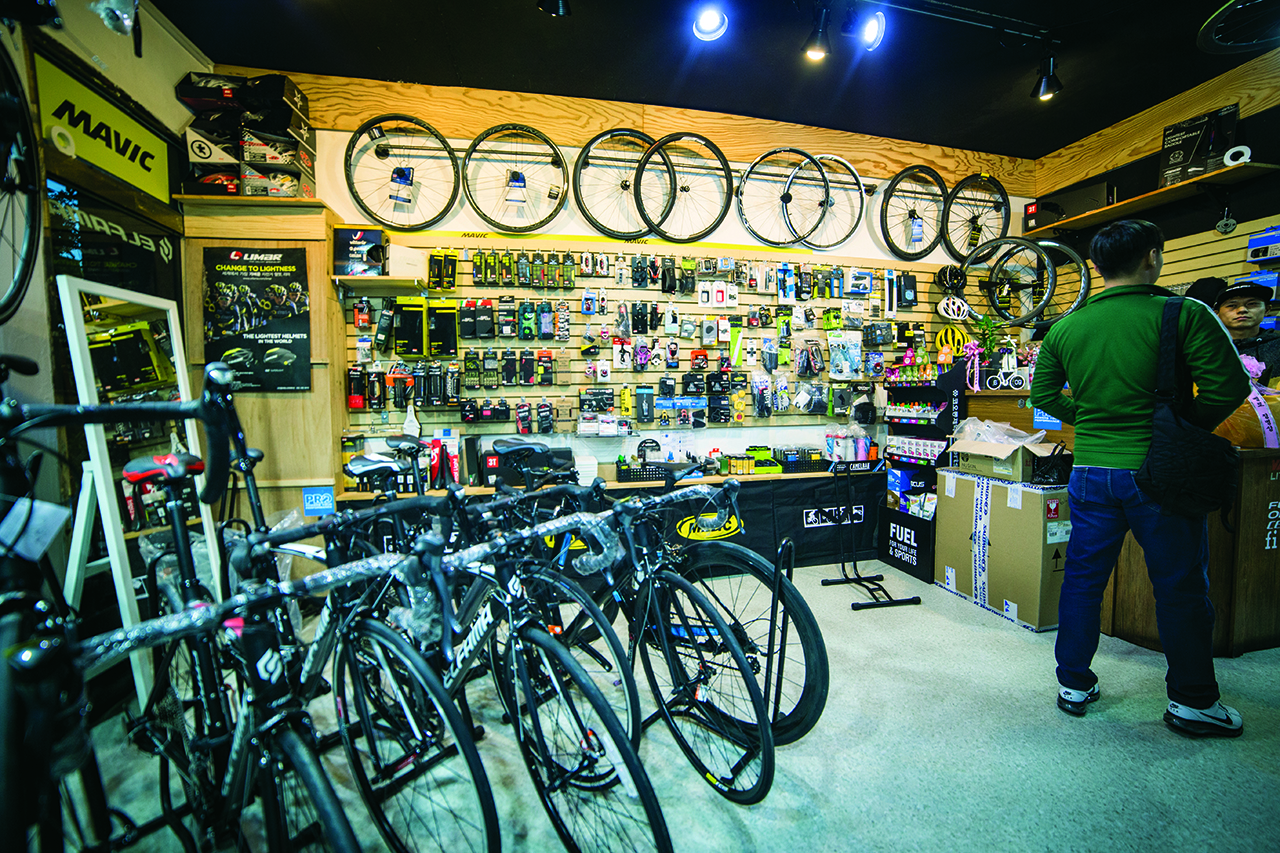 Veloshop (Jamsil, Hongdae, Nowon, Suwon)
www.veloshop.co.kr
Not really a club per say, the Veloshop chain of bike shop/cafés are hangouts for bike lovers of all kinds. Even if you're not buying any gear, you're welcome to chill out after a ride with a cup of coffee, or strike up a chat with fellow riders about conditions on the roads or the latest GPS models.
Written by Marta Allina
Photographed by Robert Evans
https://magazine.seoulselection.com/wp-content/uploads/2016/10/Velo4.jpg
853
1280
rjkoehler
https://magazine.seoulselection.com/wp-content/uploads/2018/01/Seoul-logo.png
rjkoehler
2016-12-21 11:53:19
2018-02-13 16:01:53
Night Cycling