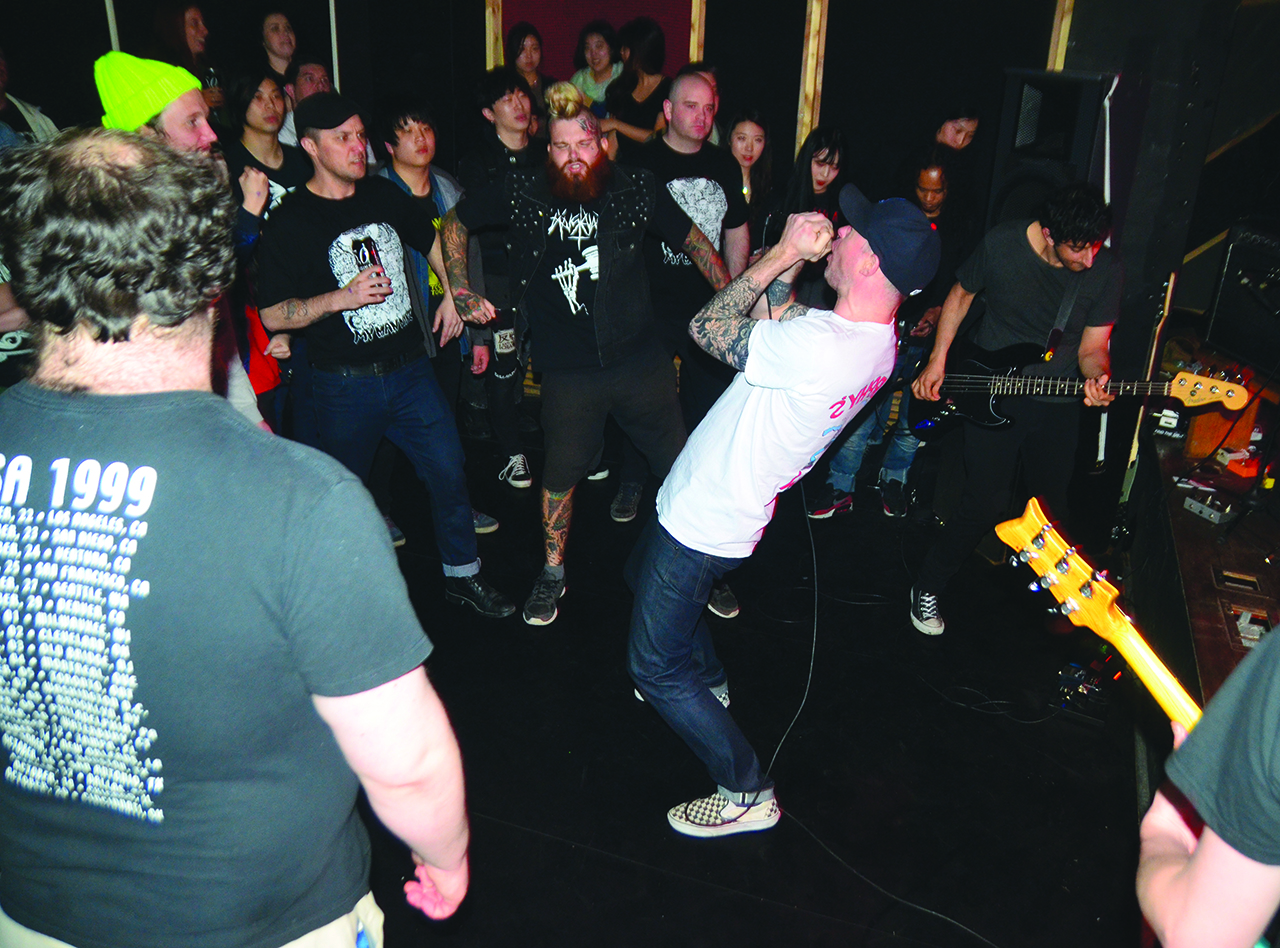 Expat musician Ali Safavi puts together two days of music for some good causes
Do you like music festivals? Better question: do you like many festival? Iranian-British expat Ali Safavi is putting together "I Like Many Festival vol.2," a two-day music festival over the second weekend of October to raise money for charity. What he may not have mentioned so loudly is it's in time for his birthday.
"I've always put on shows around my birthday, but with these mini festivals I hope to and try to put that birthday show to good use, give it some purpose and build some of that positive karma for everyone involved," Safavi said.
The beneficiaries of this festival are the Korean Unwed Mothers Families Association (KUMFA) and Citizens' Alliance for North Korean Human Rights (NKHR). KUMFA advocates for the rights of single mothers and their children in Korea, while NKHR supports North Korean defectors.
The first "I Like Festival" was held in Daegu four years ago, Safavi says. "The venue no longer exists, only two of the bands are still going and only one of them in South Korea, roughly 90 percent of the audience that day – including the artist who did the poster and the volunteers of all three charities – no longer live in this country either," he said. "It was great fun."
He moved to Seoul in March to start his master's degree in education.
"I guess I'm still going through my chemical romance phase but it feels like a city with more stuff happening than any I have lived in so far — including England," he said about Seoul.
Energy and immediacy
For this year, Safavi has booked a variety of local and foreign bands.
On Friday, Oct. 7, Club SHARP hosts Korea's loudest bands including crasher crust punks Scumraid and hardcore punk band Yuppie Killer, joined by The Kitsches, Crawler, Acid Party, Arryam and Hybrid Drop Bomber.
Both Scumraid and Yuppie Killer will lose core members moving overseas soon. Scumraid bassist Lee Dongwoo will perform with his new band Arryam, which is described as "dance violence."
"I'm not sure what that means but a lot of people including myself are very excited about them," said Safavi.
He is currently bassist of Yuppie Killer, the intellectual opposite of that. "Yuppie Killer is me shaving my head and pretending I was a punk all along," said Safavi. "When I moved to Seoul I really wanted to get involved with the punk and hardcore bands, both to play shows and take pictures at them. I was fortunate that Yuppie Killer needed a bassist otherwise."
He emphasized his excitement for new bands Crawler, Acid Party and Hybrid Drop Bomber. "None of them are standard punk or hardcore bands but they have the energy, the noise and the immediacy to play on this kind of line up."
On Saturday, Oct. 8 at DGBD, the lineup is headlined by DTSQ, "whose star is definitely on the rise both here and abroad," according to Safavi, as well as UK-Korean Dadaist-pop band Tirikilatops, Visuals, Rust Bucket, Henry Demos, Diet Darling and Rough Cuts, which formed from the ashes of defunct bands Baekma, Shelbyville and Angry Bear.
Written by Jon Dunbar
https://magazine.seoulselection.com/wp-content/uploads/2016/10/77뮤직직.jpg
948
1280
rjkoehler
https://magazine.seoulselection.com/wp-content/uploads/2018/01/Seoul-logo.png
rjkoehler
2016-12-19 09:51:34
2016-12-19 09:51:34
'I Like Many Festival vol.2'