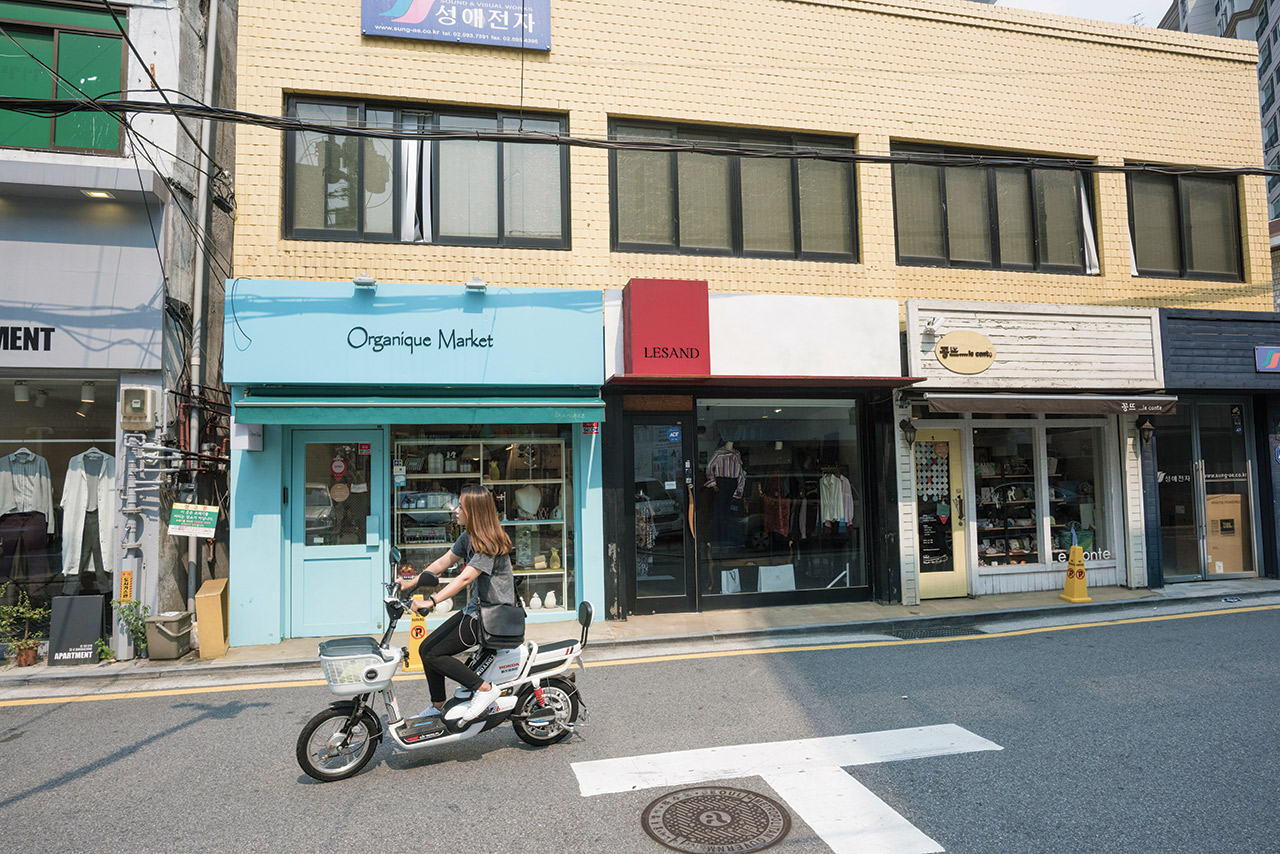 Bangbae-dong's trendy Sai-gil neighborhood beckons with art, food and romantic charm
Nestled off the main road in the bustling Bangbae-dong area of Seocho-gu, Sai-gil – which translates as "42 Street" – is a budding, vibrant row of galleries, shops and eateries with a charming personality and a lot to offer. Sai, which, in addition to the number 42 means "between" in Korean, is named not only for its address but for its location between Seocho-gu's more established hangouts, Seorae Maeul and Coffee Alley. Little known just a few years ago, Sai-gil's secrets are being revealed, and this little gem of a street in Bangbae-dong is fast becoming a trendy hot spot for young couples, art aficionados and anyone looking for a pleasant way to spend the day and perhaps try something new.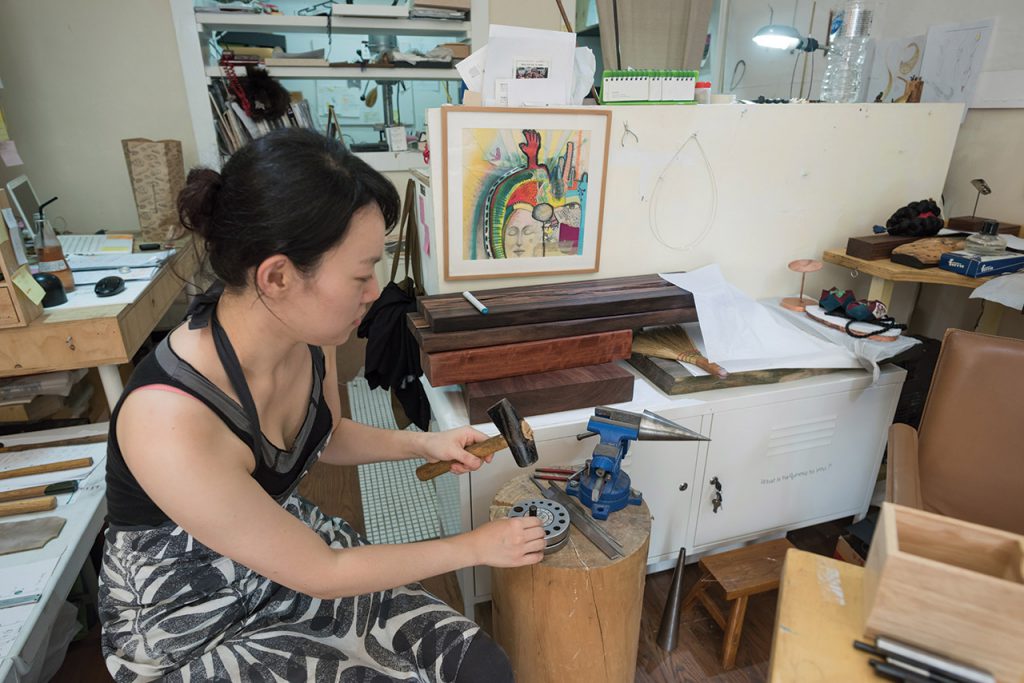 An artist's dream
Sai-gil is home to a couple of galleries featuring a wide variety of artistic styles and exhibitions including ceramics, sculpture, painting, photography and other visual media. Gallery Toast, which hosts exhibitions by talented artists from Korea and around the world, is considered one of the pillars of the neighborhood. Curator Heo Hyeon Sook is excited about some of their recent and upcoming shows as well as the "Art Bargains" series, the next of which, "Art Bargains 3," runs from October 14 to 23. She says, "About 120 artists participate in the Art Bargains event, selling their works of art at a 30-50 percent discount." If the poster for the event and some of the talent that will be on display are anything to go by, it will be a great opportunity for anyone who needs to fill blank space on their walls.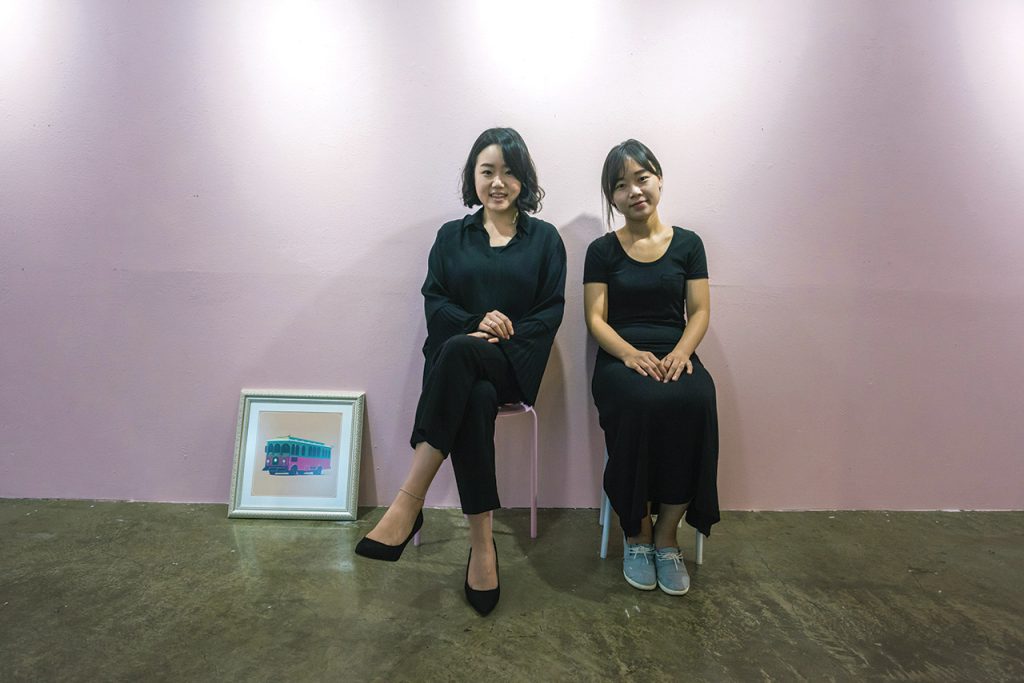 Just down the street from Toast is Gallery Kiche, a modern looking gallery space focusing on dynamic contemporary art. Its recent exhibits include "Painterly, Unpainterly" by artists HyeonKyoung You and Jenny Cho, which concluded in September.
Another distinguishing feature of Sai-gil is the variety of art workshops that are available. Non-artisans can come right off the street and receive training and hands-on experience in anything from makeup application, woodturning, jewelry and craft design, baking and ceramics, to name a few. The beautiful wood-crafted tableware on display at Mille Plateaux really stands out. "Since a majority of wood turners live in the southern provinces of Korea, one of our goals is to provide city dwellers with an unusual and interesting experience," says owner Kim Gyu. "We teach people how to prepare the wood by sanding and shaping it into a bowl, serving board or other piece of tableware, then they learn how to fine-tune and oil the wood."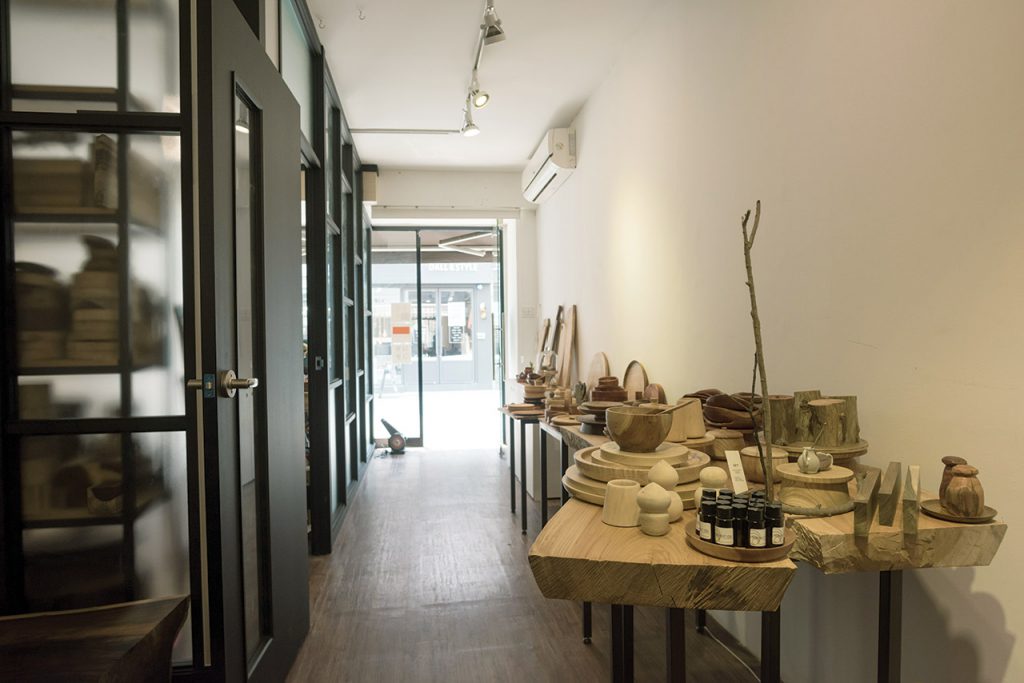 Another charming workshop is Lisa & Jaime Atelier, a cozy space owned and operated by sisters Lisa and Jaime Chung. Lisa is a fine artist who creates colorful and unique paintings that are on display in the shop, and Jaime oversees the jewelry and crafts and runs workshops. Jaime says, "We like to take people through the entire process of crafting a piece of art, whether it be jewelry, wind chimes or other craft." Because of this their workshops often take up to a month, and participants learn about the safety of using the tools involved, the brainstorming process and the steps needed to walk away with a piece of work created in their vision. Her passion for her craft apparent, Jaime explains, "We are happy when our customers leave not only with a beautiful craft that they made but also the knowhow to do it again."
One could spend a whole month in Sai-gil taking in the various workshops. Try something new or reconnect with an old passion.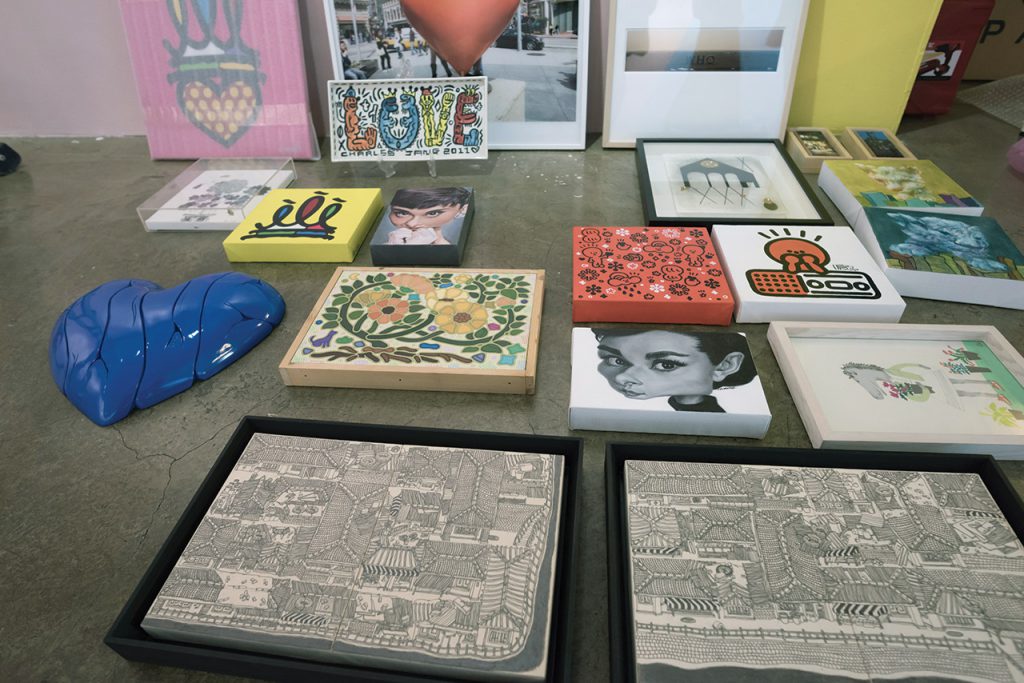 Market days
In addition to the galleries and workshops, Sai-gil is also known for its flea markets, or the "Sai-Day Markets" as they are commonly known. Held on the second Saturday of each month from 11 a.m. to 5 p.m., Sai-Day Markets feature artists, vendors and shop owners who line the street selling their goods at a discounted price. "From time to time, artists, craftsmen and customers make mistakes in the process of creating art," says Mille Plateaux's Kim, speaking from a shop owner's standpoint. "The goods are still fully functional but perhaps there is a tiny flaw in the aesthetics of the object. Instead of trashing the art, we'd like to find a good home for it at a highly discounted price." In addition to the art and crafts on display for purchase, special events such as caricature artists, stamp tours, face painting and photo zones make the market a fun experience for people of all ages.
On a street that is no more than 300 meters long, the amount of activity and energy is inspiring.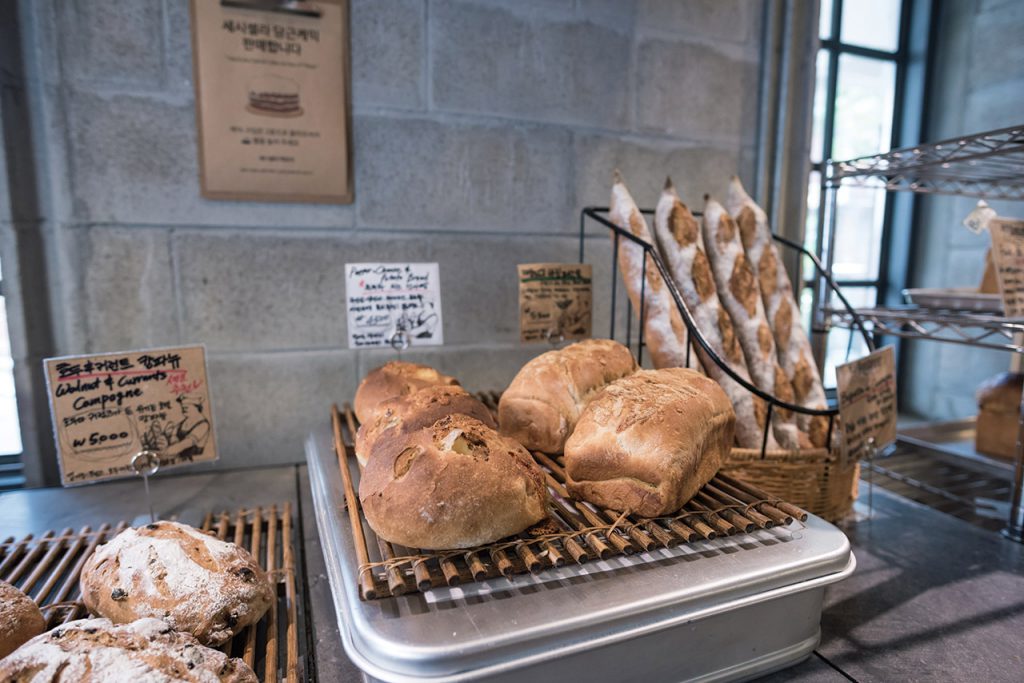 Sai's selection of eats
A neighborhood wouldn't be an up and coming trendy hotspot without a fine selection of eateries.
Lee Boulanger Bakery is a linchpin of Sai-gil, located right under Gallery Toast. The antique, wooden door and the glimpses of bakers making bread in the window portend something special. Those portents are immediately confirmed when you open the heavy door and get a whiff of the handmade bread, pastries and freshly brewed coffee.
A pleasant surprise of Sai-gil, given the dearth of local cuisine in some trendy neighborhoods, is the number of Korean offerings. The Farmer's Table, for example, is a popular spot that serves pork cutlets, Korean style pancakes and soup. Next to the Farmer's Table is Gurye Uri-mil Son Kalguksu, a modern, clean restaurant featuring a variety of traditional kalguksu, bibimbap, mandu and pajeon.
Some other non-Korean options include Burger 232, Tony's Pancake and Kang Chef Story, the last one serving Japanese food. As is the case with the art workshops, there is a little something for everyone's stomach in Sai-gil.
[separator type="thin"]
More info
GO> Take Bus No. 13 or 14 from Isu Station (Line 4), Exit 2 and get off at Hamjibak Intersection.
Written and photographed by John Steele
https://magazine.seoulselection.com/wp-content/uploads/2016/10/JES_8198.jpg
854
1280
cyn
https://magazine.seoulselection.com/wp-content/uploads/2018/01/Seoul-logo.png
cyn
2016-10-12 10:51:55
2016-10-12 10:51:55
A Secret No Longer 방배동