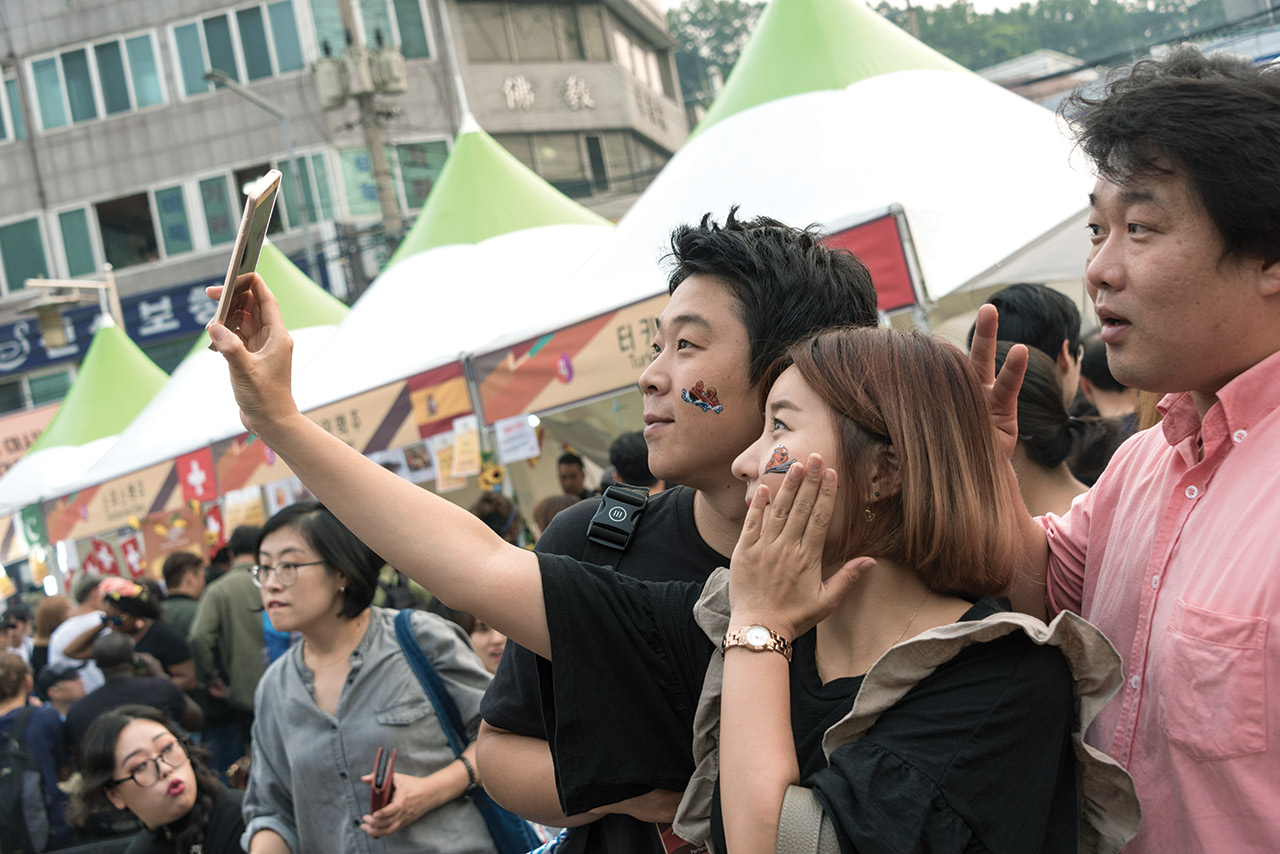 Host province of PyeongChang 2018 promotes its rugged appeal at Seongbuk World Beer Festival
It's Saturday afternoon, and Seongbuk Fountain Square is jam-packed with people. Appealingly exotic aromas fill the air, and long lines form in front of the many tents that have been set up in the square. Along the fountain pool, families, couples and friends sit and chat in small groups, a plate of adventurously unfamiliar cuisine in one hand and an equally exotic beer in the other. On a stage overlooking the fun, an expat band belts out some indie rock.
Welcome to the first-ever Seongbuk World Beer Festival.
Hosted by Seongbuk-gu Office and sponsored by the embassies of the Czech Republic, Myanmar, Pakistan, Serbia, Slovakia, Spain, Switzerland, Thailand and the United Kingdom as well as the Songbukcheon Merchants Association, the 2016 Seongbuk World Beer Festival, held on Sept. 24, fostered communication and global brotherhood through the international language of beer. Beer merchants and the drinkers who love them weren't the only participants, however. The province of Gangwon-do, the host of the upcoming 2018 PyeongChang Olympic Games, was present as well. Gangwon-do might be more famous for its coffee than its beer (see page 26), but the festival was still an excellent opportunity for the province to promote its many, many charms to an international audience.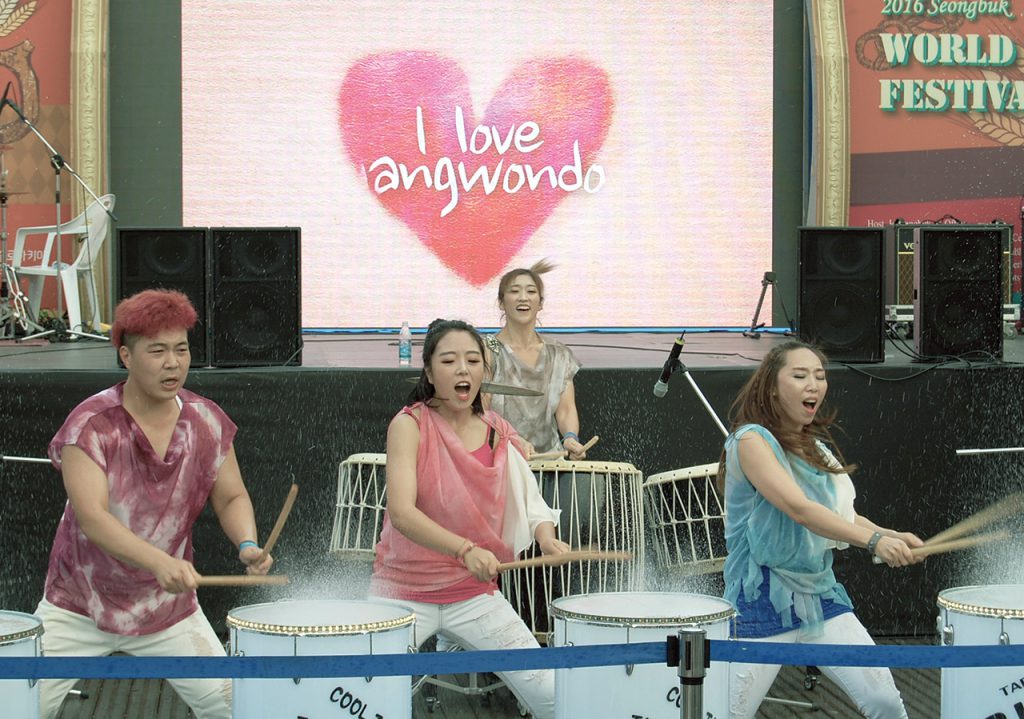 Discovering Gangwon-do's magic in Seoul
Kim Yong-chul, a spokesperson for Gangwon-do, explains that for his province, the beer festival was too good an opportunity to pass up to reach Seoul's cosmopolitan community. "We chose to participate in this particular festival because many international residents live in Seongbuk-dong," he says. "About 1.55 million people live in Gangwon-do. There are about 1.57 million foreigners living in Korea. So there are more foreigners in Korea than Gangwon-do residents."
In a corner of the festival grounds, an artificial snow machine turns early autumn into a winter wonderland. Soohorang and Bandabi, the white tiger and Asiatic black bear, respectively, who are the mascots of the PyeongChang games, stand underneath the falling snow, children gathered beneath them and parents snapping away with their phone cameras. At a nearby tent, visitors get their photos with the mascots instantly printed using Bluetooth technology. At another tent, young children – and even a couple of adults – have images of the lovable mascots painted on their faces. At the Gangwon-do information tent, a couple of visitors, their eyes obscured by black headsets, bob and weave as they experience some of the upcoming Olympic events in virtual reality.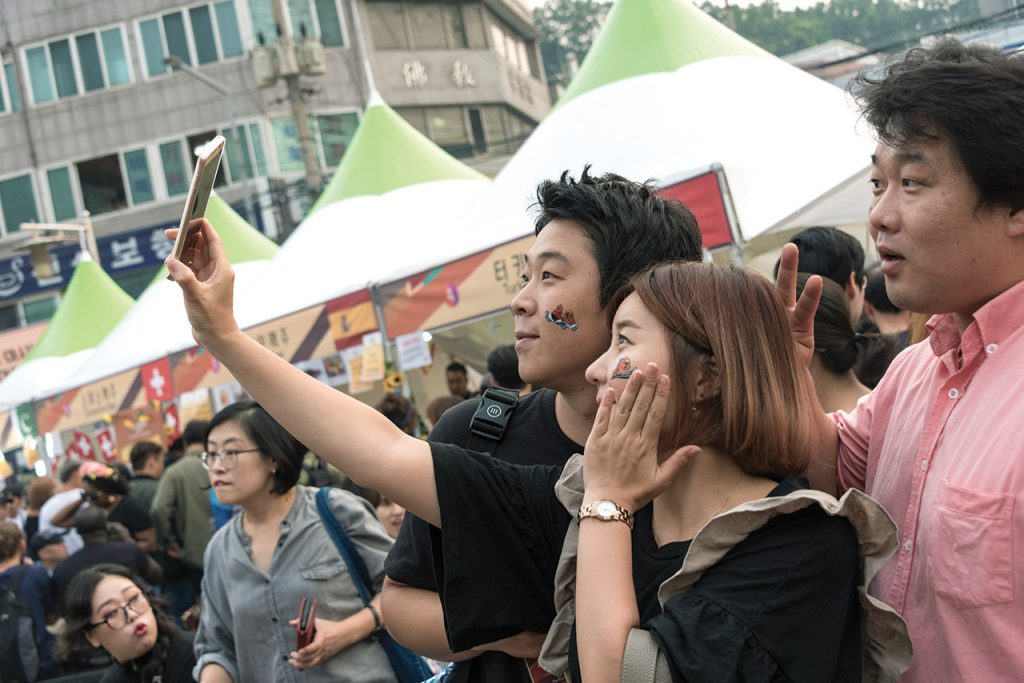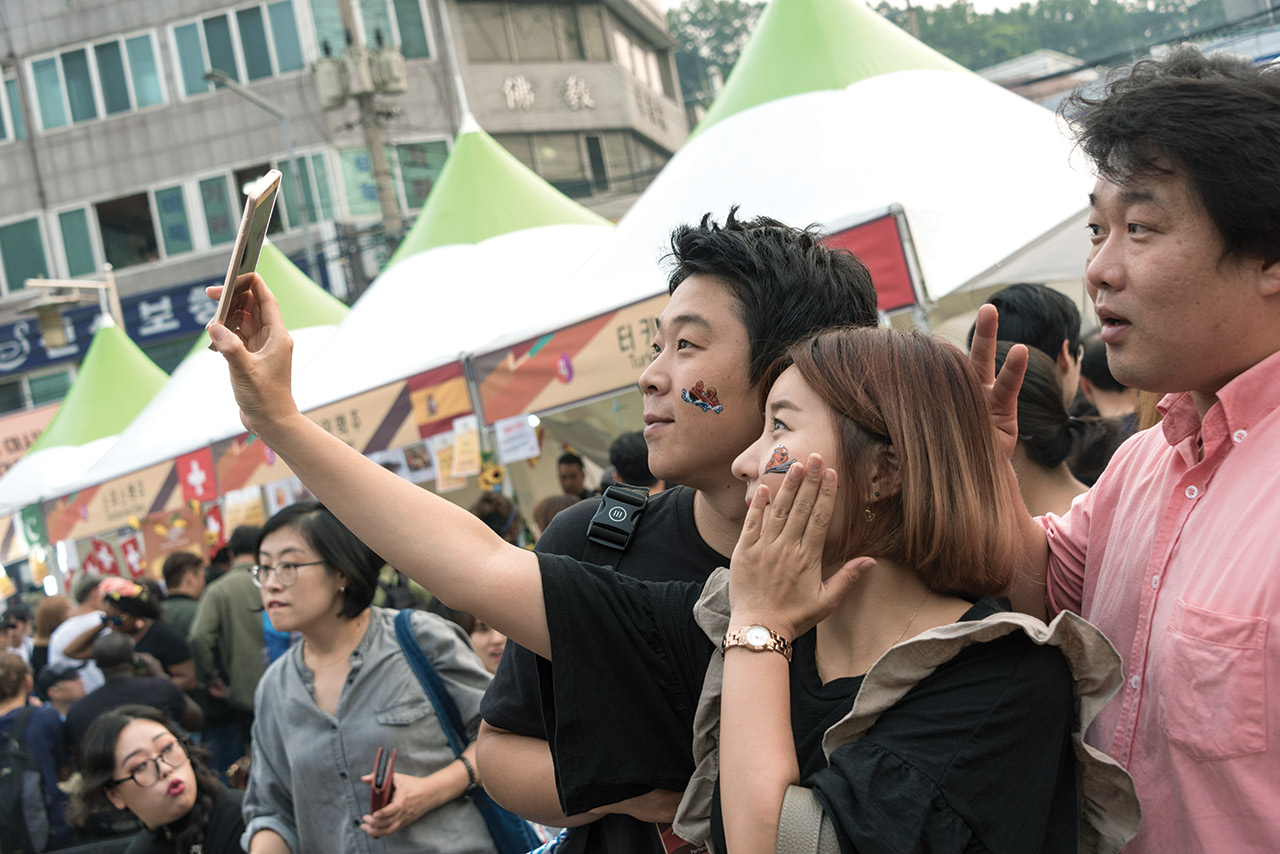 Kim invites international residents to discover the beauty of Gangwon-do, a province renowned for its rugged mountains, deep valleys and rich local traditions. He implores, "When the Olympics open in PyeongChang, please come to Gangwon-do."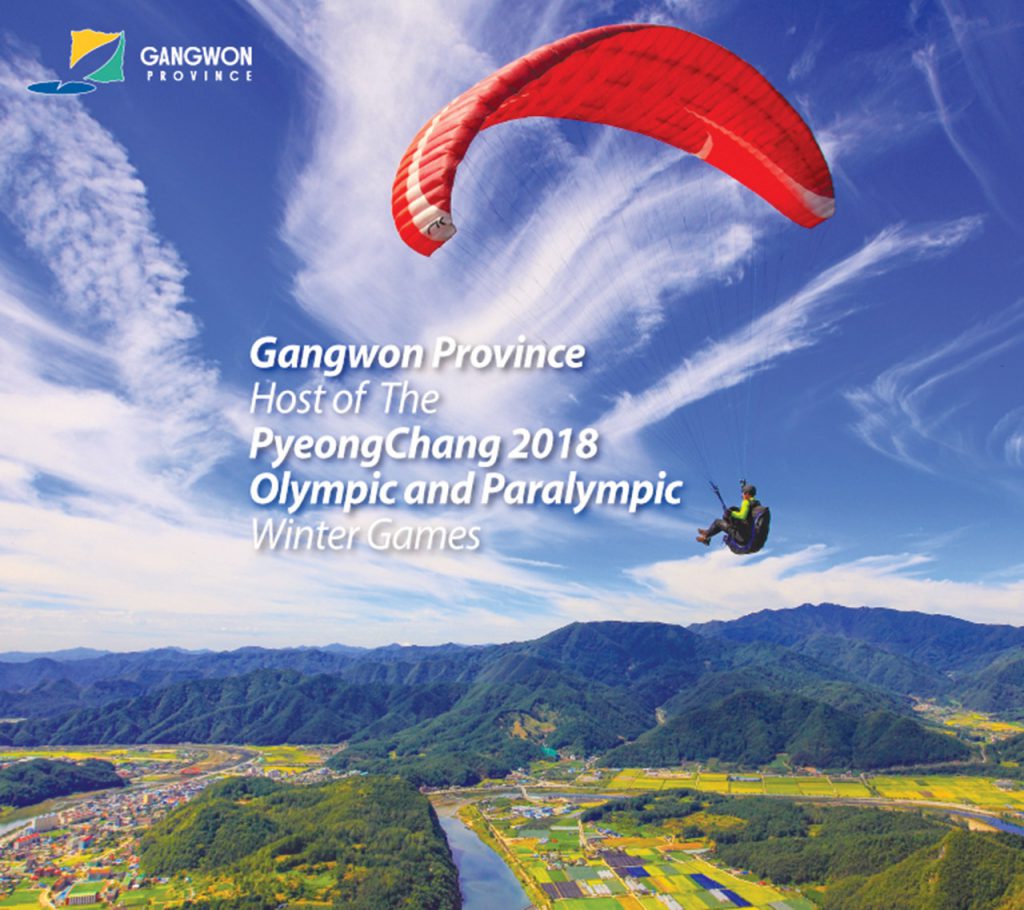 Written by SEOUL staff
https://magazine.seoulselection.com/wp-content/uploads/2016/10/NIKON-CORPORATION_NIKON-D750974.jpg
854
1280
cyn
https://magazine.seoulselection.com/wp-content/uploads/2018/01/Seoul-logo.png
cyn
2016-10-12 10:54:56
2016-10-12 10:54:56
'Come to Gangwon-do'