Common Ground is bridging borders in Seoul's fashion industry
The last half a decade in Korea has seen an explosion of progressive new fashion designers, events, and alternative options to the conventional shopping mall. One of the figures at the forefront of this creative-fashion wave is Sean Lee – a science and business graduate-cum-menswear designer and creative consultant at the forefront of Korea's creative-fashion wave.
We meet in a coffee shop near Gangnam Station, a stone's throw away from the head office of Lee's fashion marketing and consulting agency, Biting Fingers Lab. Lee is fashionably late. "One of my ambitions," he explains after apologizing and sitting down, "has been to try and diversify the fashion industry in Korea."
After studying at both the London College of Fashion and Central Saint Martins, Lee spent several years working in London and Paris for global fashion designer giants Lie Sang Bong, Alexander McQueen and Maison Martin Margiela, on their menswear design teams. He was also a contestant on season two of Project Runway Korea. "I was eliminated pretty quickly," he laughs, "but it was a worthwhile experience all the same."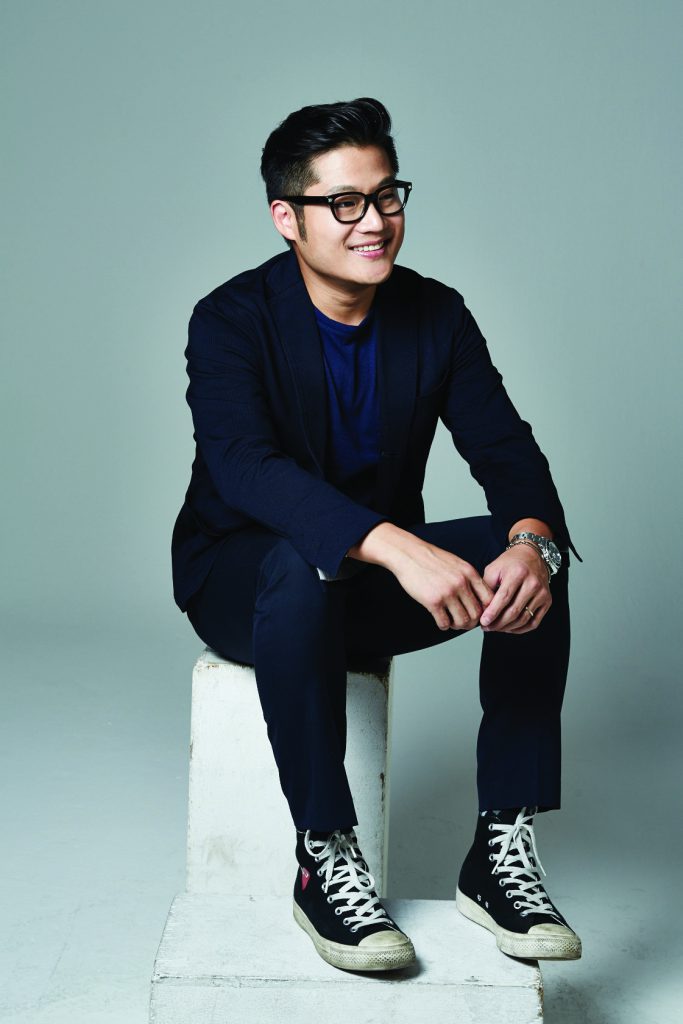 Multifaceted fashion and retail experience
Lee launched Biting Fingers Lab after returning to Korea in 2009. The rigid structure of the fashion market here, he says, hinders the growth of new fashion talent. Biting Fingers Lab set out to help change this, and has since spearheaded several projects at the forefront of Korea's less conventional fashion scene. One such project is Common Ground, a project, says Lee, that offers a multifaceted fashion and retail experience.
Launched in April 2015 in the hip student neighborhood near Konkuk University Station, Common Ground sees 200 cargo containers spread across 5300 square meters of space, and inside, 53 pop-up stores and 16 food and beverage brands. It is the largest container shopping mall in the world, led by Korea's Kolon Industries FnC in collaboration with Biting Fingers Lab and Urbantainer – the Seoul-based architectural masterminds behind Club Octagon and Platoon Kunstalle.
As part of the brainstorming process, Creative Consultant Lee took a team of designers and staff to London's Box Park, the world's first pop-up shopping mall. "Our vision was to create a more unique shopping mall for Seoul's youth: one that explored subcultures and offered a space for designers and brands shut out of the more mainstream fashion industry."
Just over two-thirds of the 200 containers making up Common Ground offer retail, while the remaining 30 percent offer a range of food and beverages. The mall is split into two buildings –a "street market" offering women-oriented clothing and lifestyle stores, beauty salons and eateries and a "market hall," showcasing unisex goods along a flea market theme. There is also a separate culture space for temporary art exhibitions, and a square between the two buildings for food trucks, as well as outdoor parties and events.
A Fashion Week of its own
In a first-of-its-kind event for Korea, Common Ground launched its own Fashion Week earlier this year to coincide with Seoul Fashion Week FW16. "Seoul Fashion Week is limited in what it offers designers," says Lee. "At Common Ground Fashion Week, we wanted to close the gap between fashion show and point of purchase, by providing a fashion show that took place right next to the stores themselves." A project by Lee to celebrate the first anniversary of Common Ground in April also sees the second floor of the street market building currently transformed into a space to showcase newer independent designers. "Common Ground is a valuable additional platform for Korean designers, that also bridges into the worlds of music, art, and entertainment."
Another of Lee's notable ventures was Out Lab – a pop up multi-store for young designers located in Garosugil from 2011 to 2015. The store included LABook – a bookstore spotlighting creators and media artists and their recommended reads – as well as a café, apparel store and bakery. "Korea has a very fast moving fashion scene," says Lee. "It's time to spotlight the new young designers that will take the industry to the next level."
Lee states his favorite local designers as Heo Hwan Simulation, J-Koo and JEFF. "Heo Hwan was actually my classmate," he says, "And this clutch bag is from JEFF. I've never seen high-quality leather products like the ones he produces."
What's up next for Sean and Biting Fingers Lab? "I have a new project in the works with VU Entertainment – we're launching the Seoul Fashion Festival at the Jamsil Sports Complex this October. It's going to be a huge annual event, combining music, fashion and retail, for a fun merging of all kinds of industries. Watch this space!"
Not to be missed at Common Ground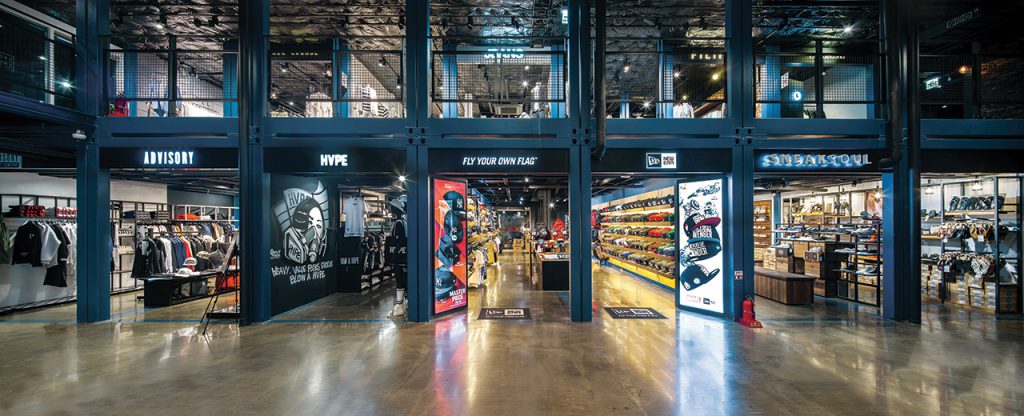 Nohant
Unisex label creating what it calls a "brunch look" of iconic essentials for everyday wear
Dim. E Cres.
Contemporary unisex brand led by Hong Bum Kim, selected as a Top 5 Korea designer by Concept Korea
Able
High-quality farm-to-table café/restaurant, also with a stand-alone branch just off Garosugil
11 AM to 10 PM, Monday to Sunday
200, Achasan-ro, Gwangjin-gu, Seoul
Konkuk University Station (Line 2), Exit 6
Written by Rhiannon Shepherd
Photographs courtesy of Kolon Industries FnC
https://magazine.seoulselection.com/wp-content/uploads/2016/07/kolon-commun-ground-facede-6269-2.jpg
878
1280
rjkoehler
https://magazine.seoulselection.com/wp-content/uploads/2018/01/Seoul-logo.png
rjkoehler
2016-07-25 18:03:09
2016-07-25 18:03:09
UNCOMMON GROUND