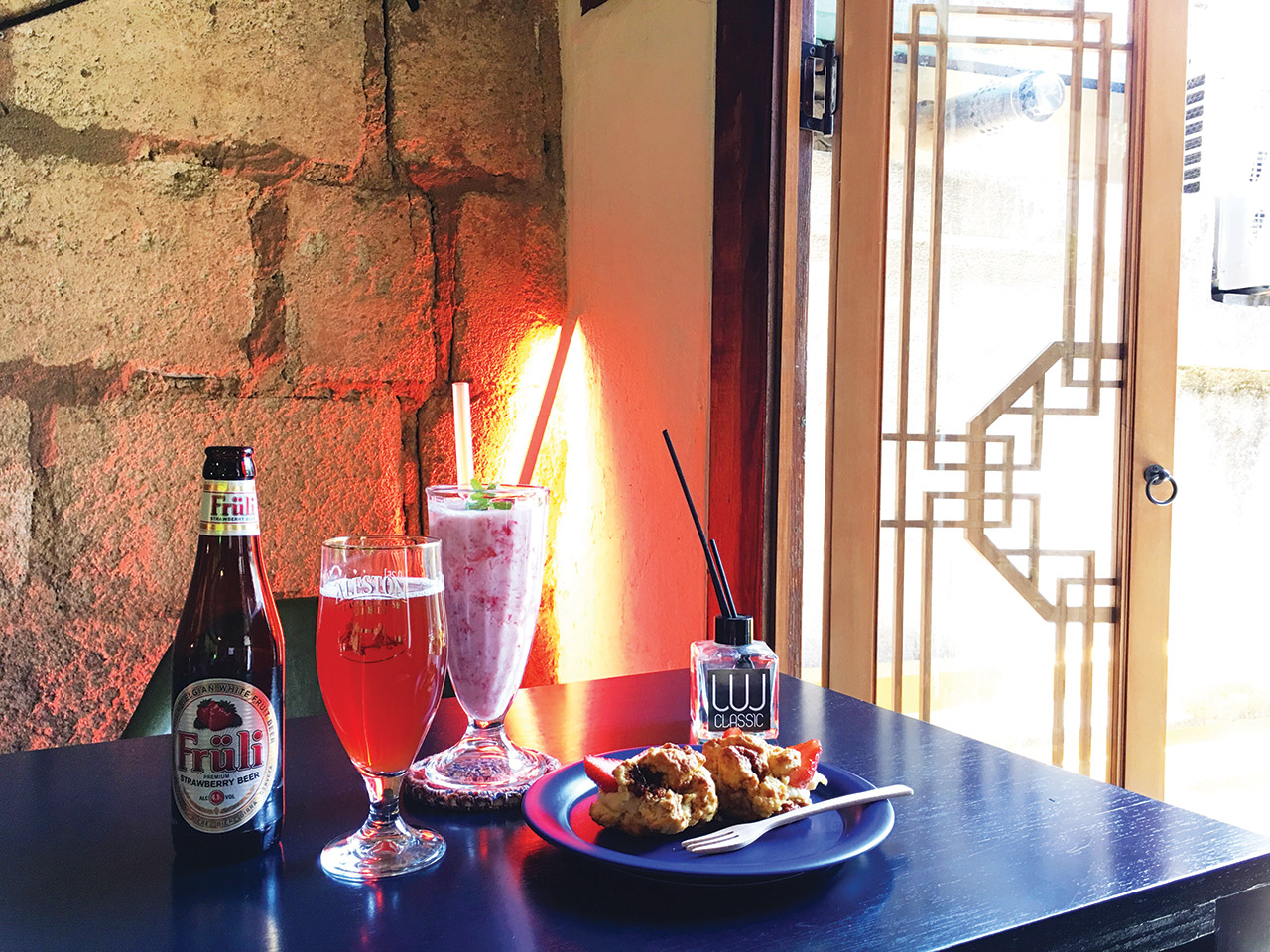 Take your drink with a side of art
Seoul cafés are known for keeping their doors open late. They welcome night owls of all kinds with drinks, tables, music, or simply a quiet space to contemplate. As the quintessential gathering spot, cafés often also use their four walls to host clothing shops, concert stages or bars, creating hybrid hangouts that offer more than just coffee.
This month, we look at cafés that are also spaces for the visual arts. By hosting galleries, installation areas, and even artist residencies, these cafés have made inspiring encounters more accessible for visitors and artists alike.
Ikdong Dabang (익동다방)   
Ikseon-dong 익선동     
One of the city's last remaining enclaves of hanok, or traditional Korean homes, Ikseon-dong was saved from the redevelopment bulldozer in part thanks to an influx of youthful bars, cafés, and restaurants that brought sightseers and money into the neighborhood.
Like many of these businesses, Ikdong Dabang (two old-fashioned words that mean "Ikseon-dong Coffee Shop") based its concept on the beauty of the old home it occupies. The café has oriented itself around its hanok's white-walled, paper-windowed, wood-columned architecture. Now, the space also serves as a gallery and installation area for emerging artists, who use its traditional alcoves and courtyard as a foil for their work. The late-spring exhibition showcased the artist Seonglib's series of kinetic line drawings, metalwork reliefs and animated projections, which were fit so perfectly into the café they nearly seemed commissioned.
Even the menu seems to mimic a work of art. Photos of spring's seasonal strawberry latte featured the drink artfully spilled against a pop-pink background, and the harder offerings included a strawberry beer to match the theme. Like its menu, Ikdong's exhibitions also change with the seasons. The featured artists switch out every two months, with warmer months seeing artists who include film screenings and performances in their repertoire. This rotating schedule, and Ikdong's unabashed charm, makes it worth many repeat visits.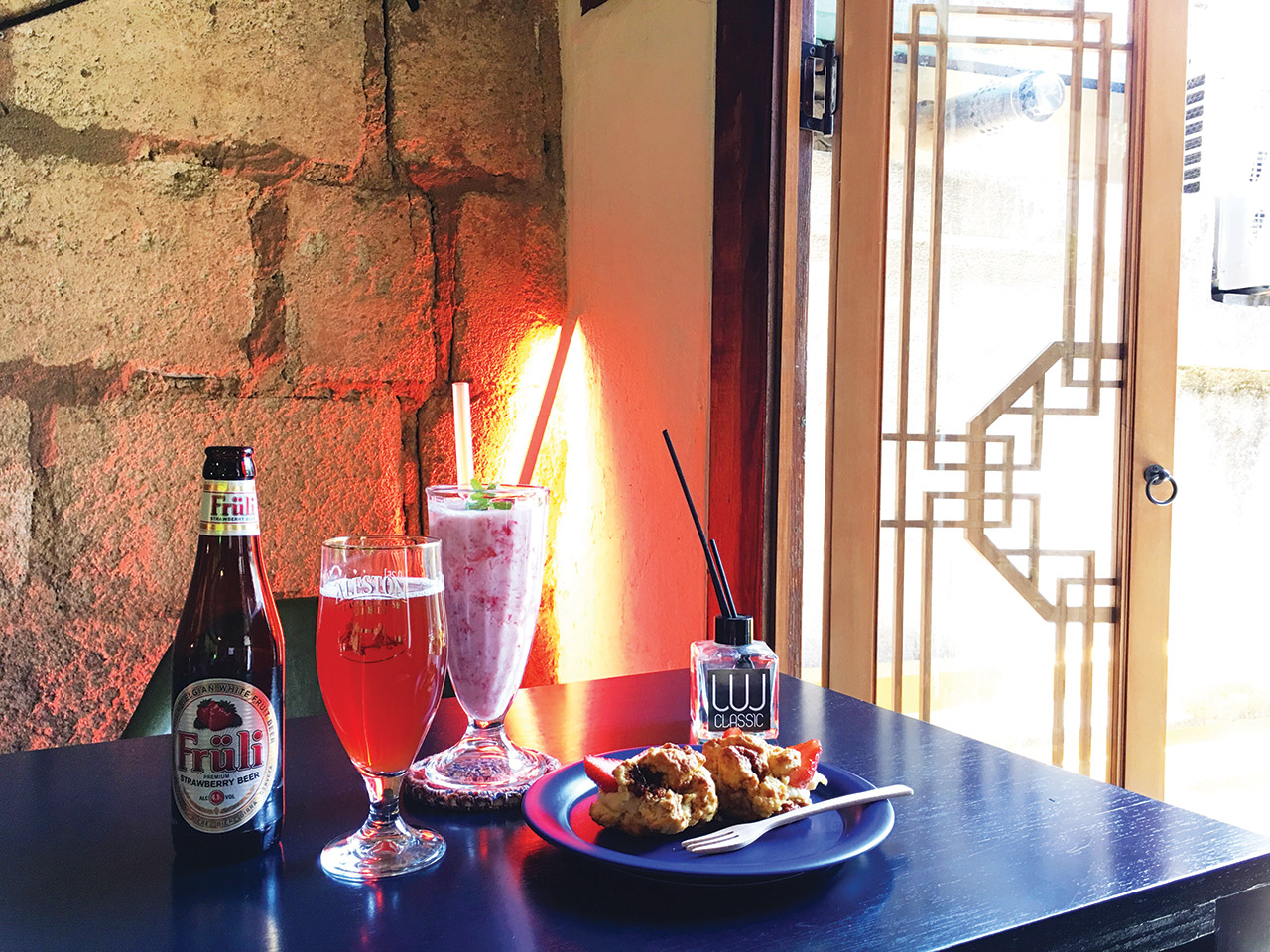 Takeout Drawing (테이크아웃드로잉)  
Itaewon/Hannam 이태원/한남         
Takeout Drawing is a multidisciplinary artistic space that also happens to be a café. Knowing that contemporary art – with its complex installations and cryptic performances – can be intimidating to the uninitiated, Takeout Drawing's cute name and cuter drinks (each of which comes with its own cute story) are lures to draw the public closer to some of Seoul's most promising young artists.
While the Hannam branch has fought a drawn-out battle against gentrification and rent prices, its artists' projects have subsequently come to focus on the artist's space as a catalyst of creativity. Given Takeout Drawing's background as an artists' residency – a place where artists have a set amount of weeks or months to produce work, free of rent or other obligations – its dedication to the concept of space jives with its artistic goals.
Takeout's Hannam branch will be forced to shut its doors in August, but the newer Itaewon branch is holding steady and debuting a new show in June. Fans can hope that the remaining location, located past the entrance of the main Gyeongridan drag, will continue the legacy set by its older sibling. With three stories, an industrial architectural feel and a dedicated performance space, the café has plenty of spatial tools at its disposal to keep the creative juices flowing.
As it's run by artists, the schedule has a high degree of spontaneity, so the best place to check for the latest events would be the official Takeout Drawing Facebook page.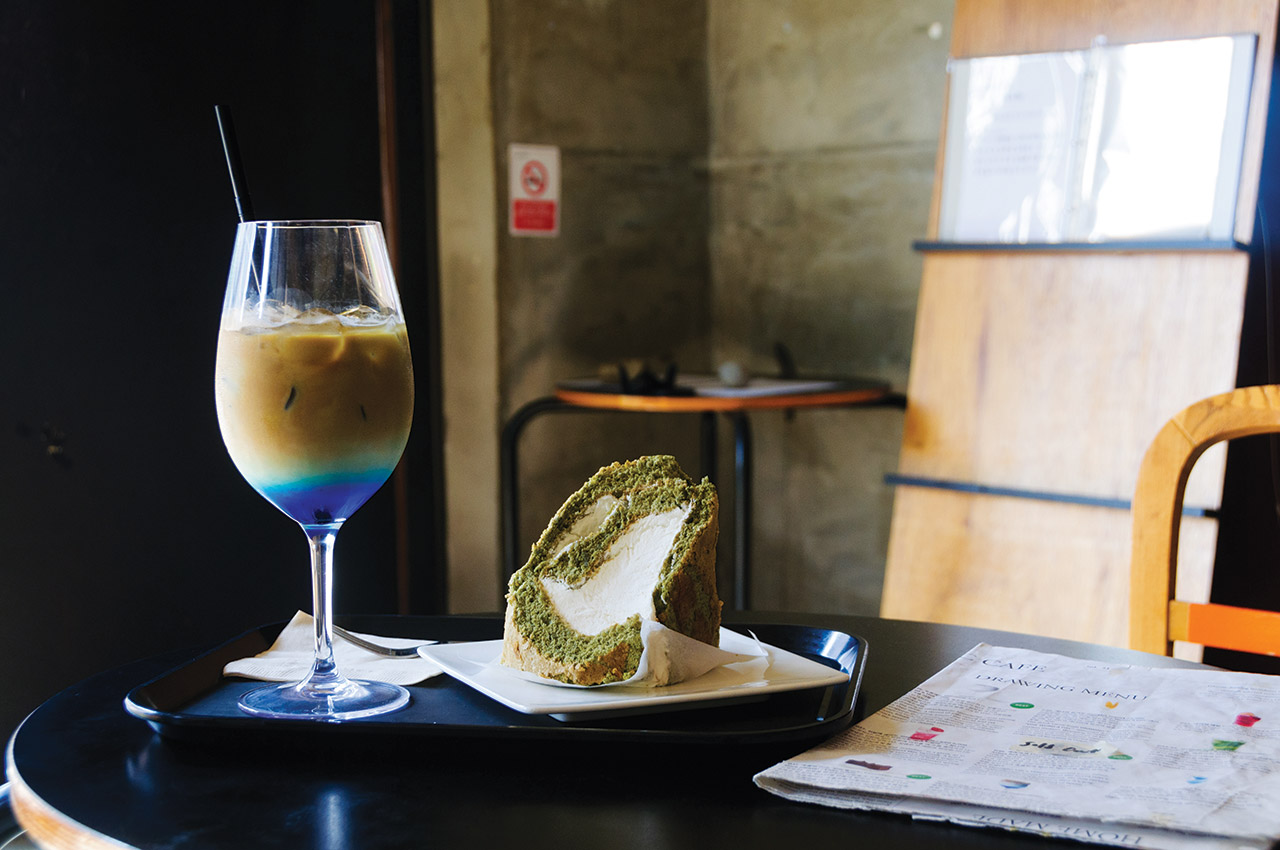 Madagascar (마다가스카르)
Hyochang Park 효창공원       
This cozy coffee shop was one of Seoul's first big "gallery cafés", or cafés that also exhibit and sell art. Tucked into a winding road near Hyochang Park, Madagascar not only holds monthly exhibitions of photography, but also is decorated with cameras, film, film canisters and other paraphernalia. It's the pet project of prolific travel photographer Shin Misik, whose affection for his art led him to share it via a café.
The name, Madagascar, is in recognition of Shin's favorite country, where he travels to photograph a people and landscape barely known in Seoul. A few of his photographs of smiling children and majestic baobab trees decorate the café as permanent installations. The authenticity captured in his portraits reflect his deeper philosophy about travel photography – while the genre is sometimes derided as shallow, Shin sees it as a path towards understanding. To him, travel frees both photographer and subject from the presumptions of their respective societies.
Shin's fellow exhibitors share his aspirations for the genre, using travel as a tool to create photos that are sometimes abstract, sometimes expressive and sometimes journalistic, but always more than simple "I was there, and it was pretty" documentation. For those looking to expand the scope of their own art, there could be no better place to grab a coffee and relax.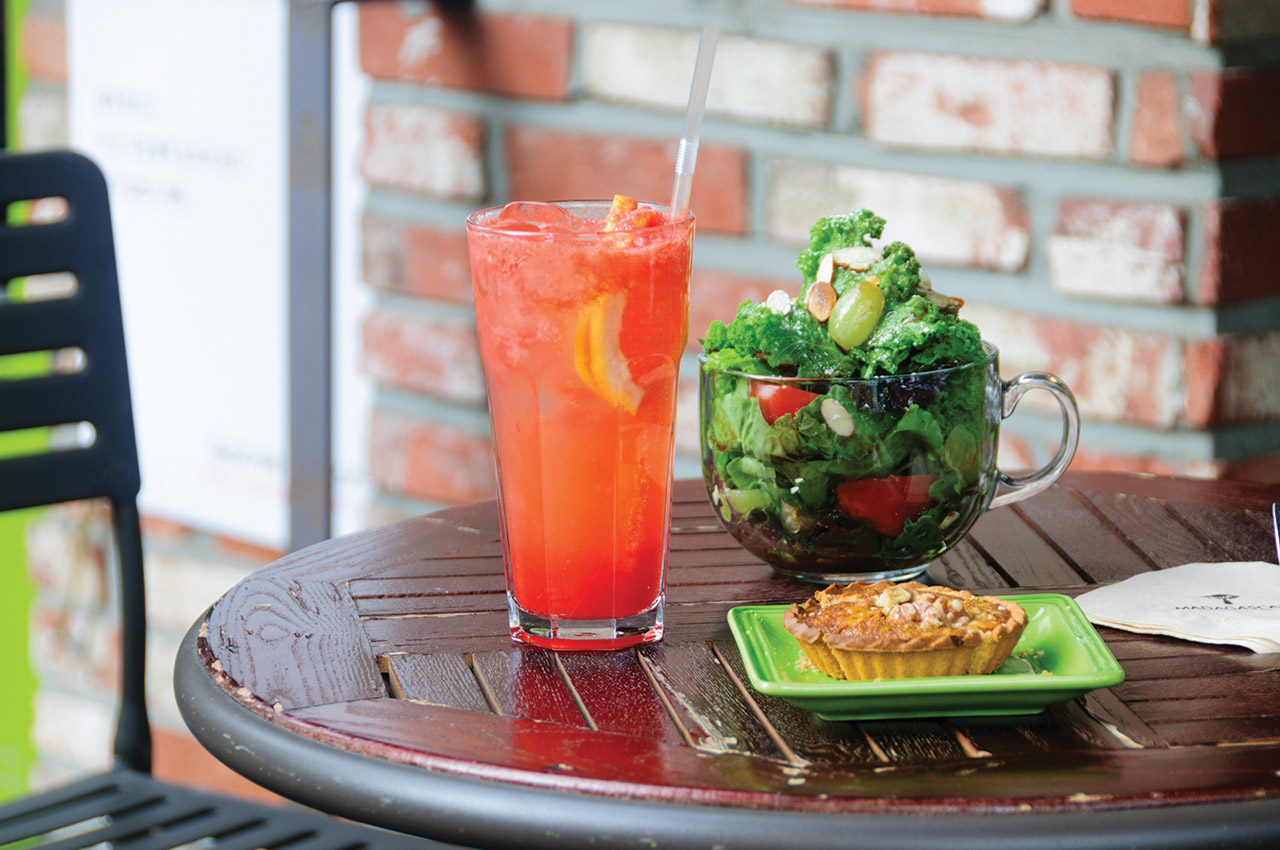 More info
Ikdong Dabang
166-81 Ikseon-dong, Jongno-gu Mon – Sat 11:00 AM – 11:00 PM
Sun 11:00 AM – 10:00 PM
070-4449-8226 facebook.com/ikdongdabang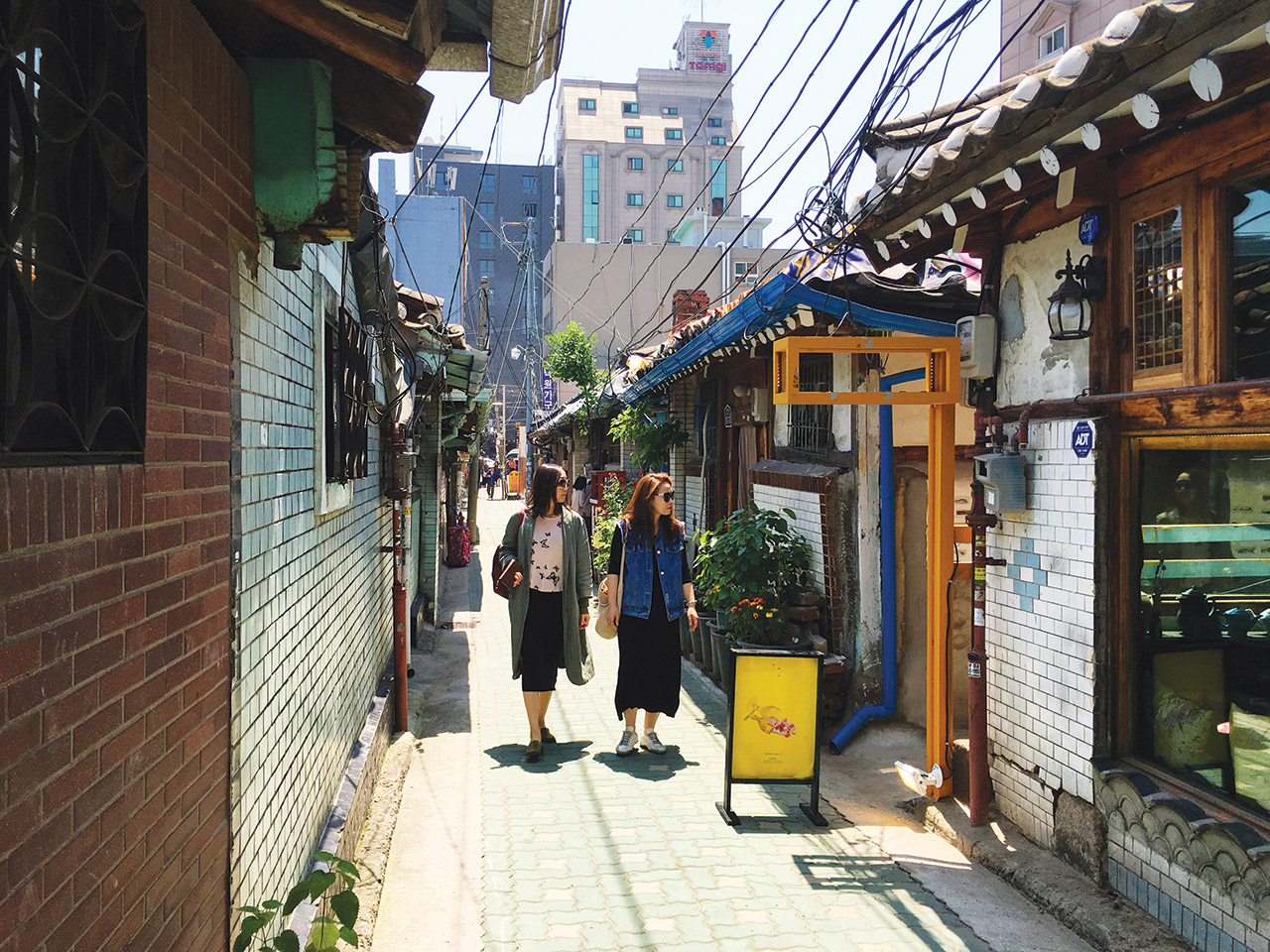 Takeout Drawing
244 Noksapyeong-daero, Yongsan-gu Mon – Sun 12:00 PM – 11:00 PM
02-790-2637 facebook.com/takeout.drawing.3
Madagascar
158 Hyochangwon-ro, Yongsan-gu
Mon – Sun 10:00 AM – 11:00 PM
02-717-4508 madagascarlove.com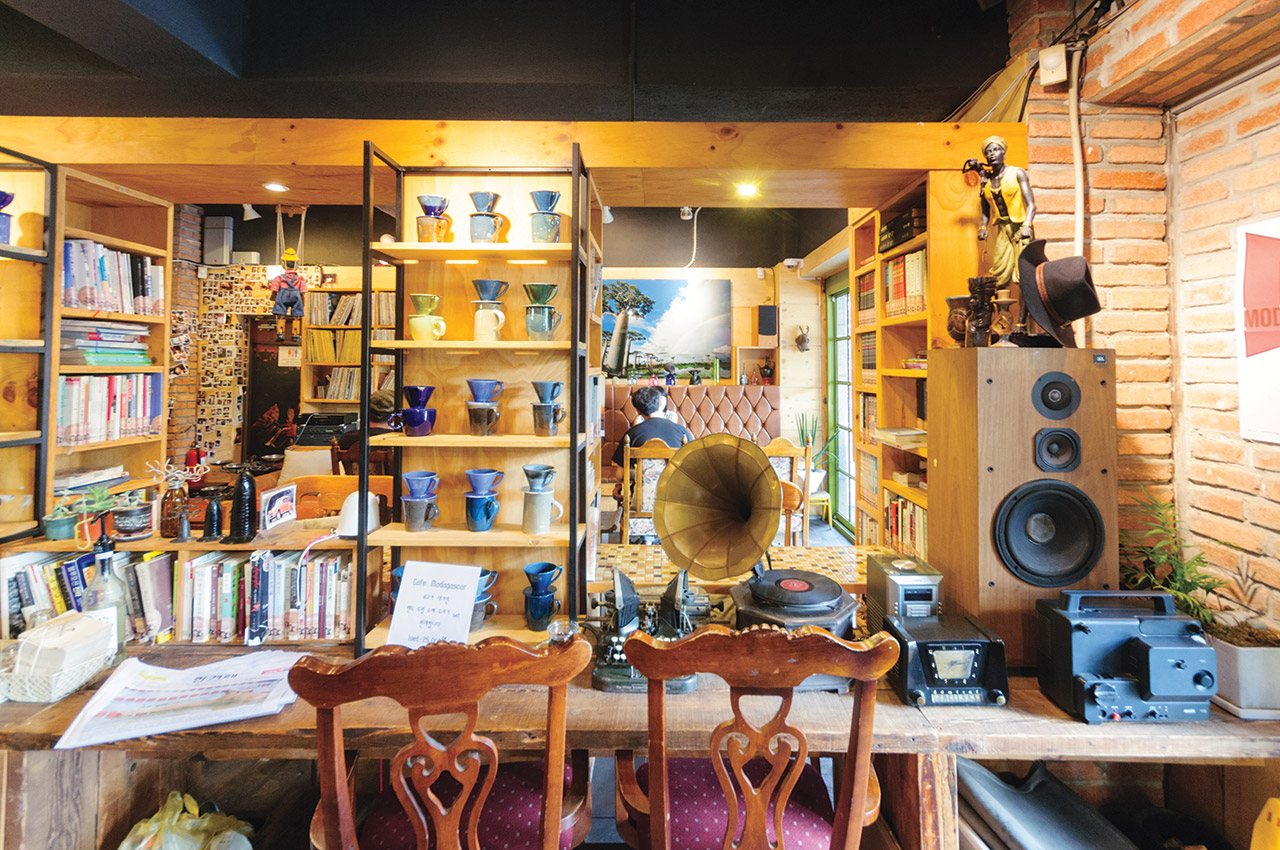 Written and photographed by SEOUL Staff
https://magazine.seoulselection.com/wp-content/uploads/2016/06/IMG_2820.jpg
960
1280
rjkoehler
https://magazine.seoulselection.com/wp-content/uploads/2018/01/Seoul-logo.png
rjkoehler
2016-06-24 15:36:48
2018-02-13 16:15:45
Gallery Cafés