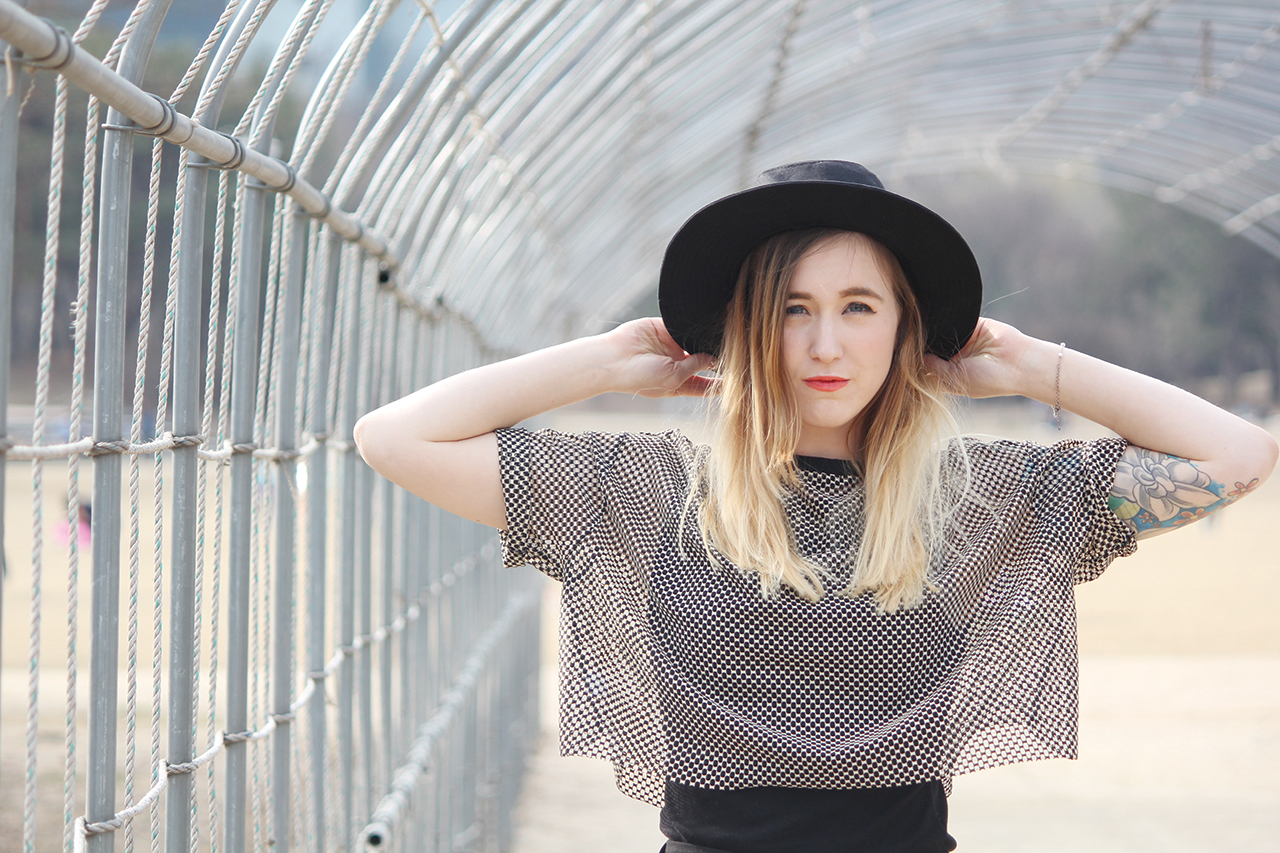 Meet the expats making waves in Korea's fast-moving fashion industry
When trends catch on in Korea, they catch on fast, and the fashion industry is no exception. Clothing trends go by in such a blur in Seoul that it's often hard for outlets and distributors to keep pace. Local designers also lament the dire lack of quality and originality at shopping hotspots such as Myeong-dong, or Dongdaemun.
Nonetheless, Seoul Fashion Week is now among the most talked about in the world, with Korean models, idols, and designers spotted in many a front-row seat of international fashion weeks. But what about the foreigners battling it out en-vogue in Korea's fast-moving fashion scene? We meet five Seoul expats who've stood the test of time.
Sandra Meynier Kang
Designer and Owner, SMK
sandrameynierkang.com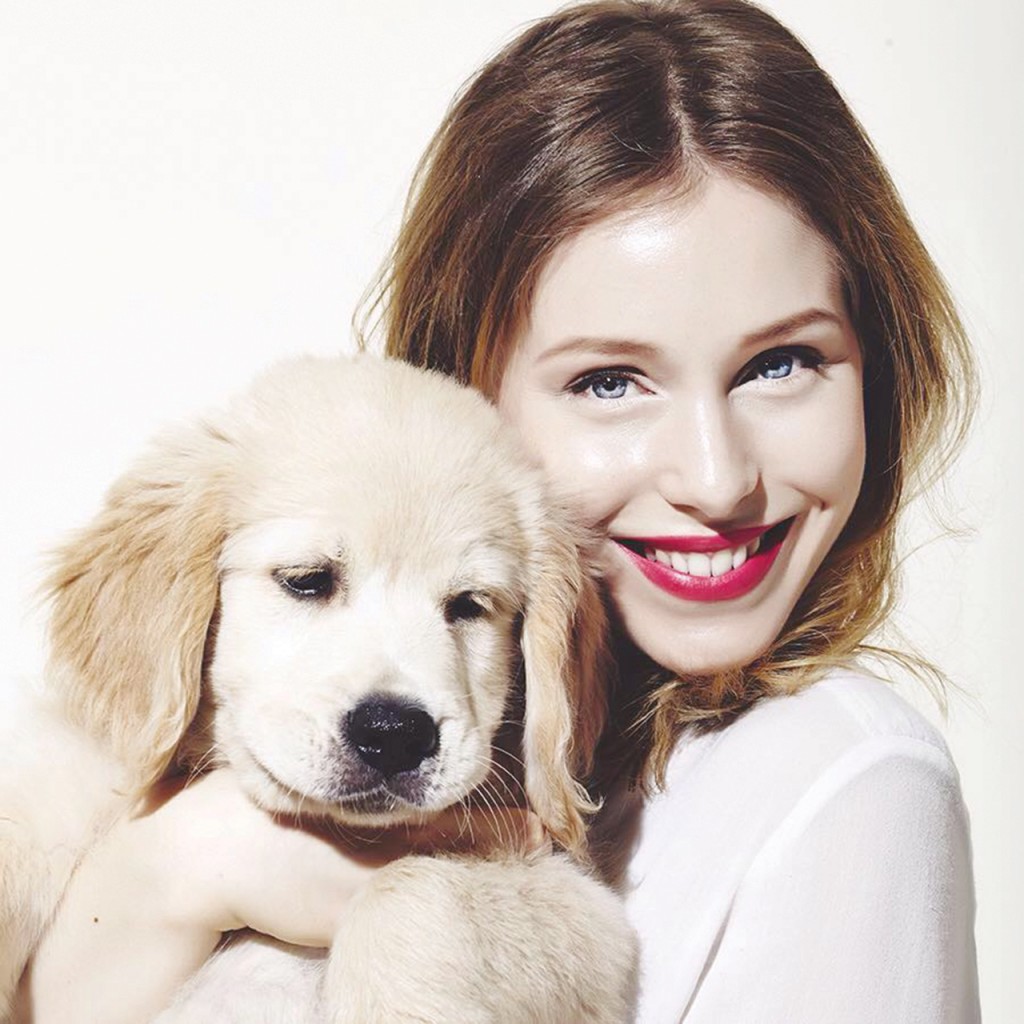 Sandra first came to Seoul while working for French leather-jacket brand SU 75 Paris, having graduated from the prestigious L'Atelier Chardon Savard in 2008. Sandra fell in love with the city, moved here in 2010, and worked for several Korean fashion brands before competing on the popular TV show "Top Designer." "I didn't specifically want to be involved in the 'Korean fashion scene," Sandra says. "I started my second brand, SMK, in 2014, with the specific aim of exploring fashion alongside sustainable growth." Sandra is passionate about sustainability; all SMK collection materials are bought and made locally, and each collection sees a percentage of sales go to charity. But to what does Sandra owe her drive? "I think working part-time in a restaurant taught me just as much as fashion school! I had to be fast, to synchronize my movements, to think all the time; I learned a lot of very valuable business skills."
Julian Woodhouse
Designer and Owner, Woodhouse
woodhouseofficial.com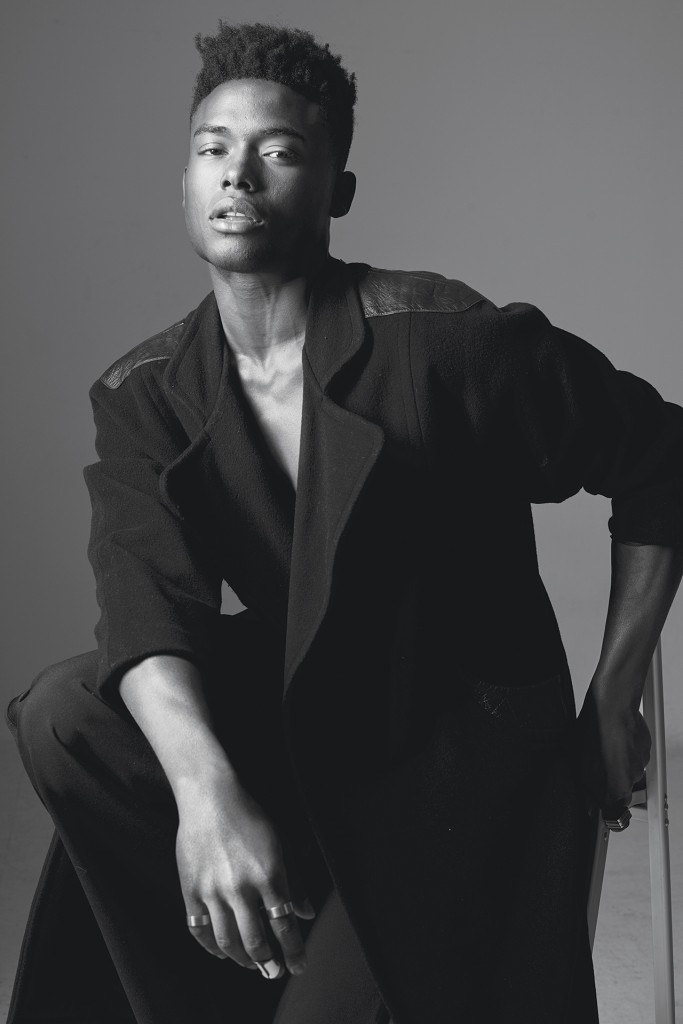 Julian's transition into fashion was far from ordinary. A long-time fashion illustrator, blogger, and business graduate, Julian was deployed to Korea as a soldier in the US Army. "My first taste of the industry here was at Seoul Fashion Week in the fall of 2013. I dressed as I normally would to an event and ended up getting a lot of press." Julian began to work as a model and a stylist, but he says his main focus was to learn. "Being a designer came later, as a byproduct of a friendship. I found a solid team, and our hard work paid off last year when we presented at New York Fashion Week F/W 2016." His brand, WOOD HOUSE, is a menswear label which provides its wearers with "options." "To really be a successful designer, one needs to discover a style that is strong, a price point that matches how the industry views the brand, and a vigorous marketing technique to stay relevant and consistent. Korean brands have great style, but they still have some way to go before they dominate all three."
Alex Finch
Street Fashion Photographer
imalexfinch.tumblr.com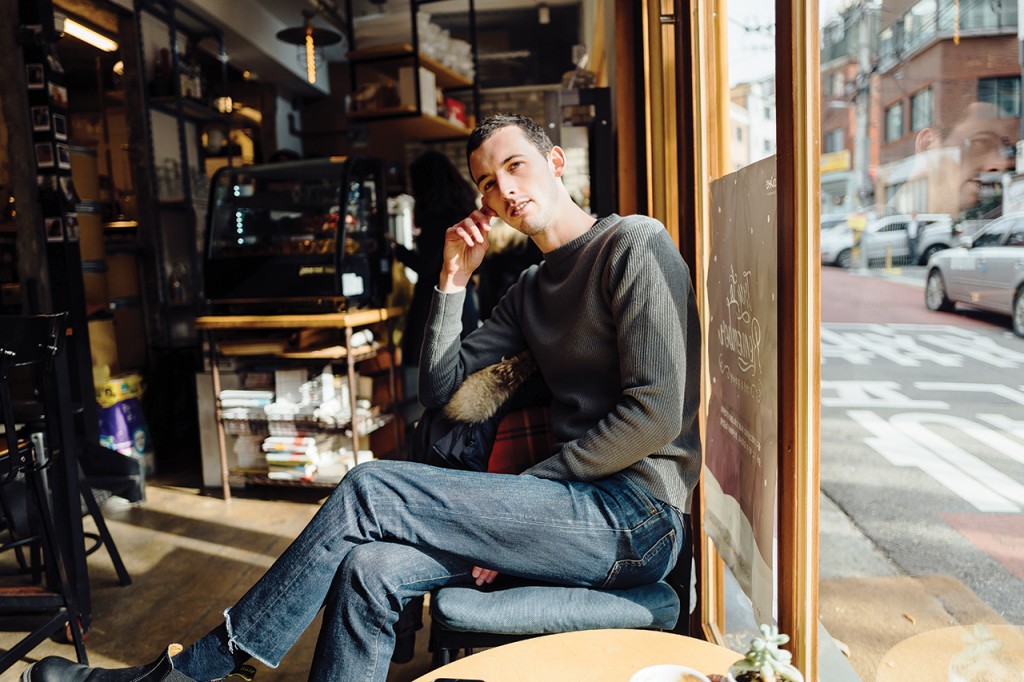 Alex found himself drawn to fashion photography after being first encouraged to shoot street style by friends in 2014. When he's not photographing lookbooks and street editorials, Alex can often be spotted around Seoul – especially Garosugil – scouting out, and capturing, the best styles. "Often brands or models will contact me and propose a collaboration. Mostly, it's my pleasure," he says. Alex lists his favorite Korean brands as 87MM, 13Month and WooYoungMi. "People have told me that Koreans follow trends too closely and don't do anything original, but I don't think that's true," he says. "I think the scene here is only going to get bigger, with more fashion people making the trip over here to collaborate. Seoul Fashion Week will definitely get a lot more attention than it currently does."
Samia Liamani
Blogger and co-owner
Blogger at mialiamani.com and co-owner of minandmia.com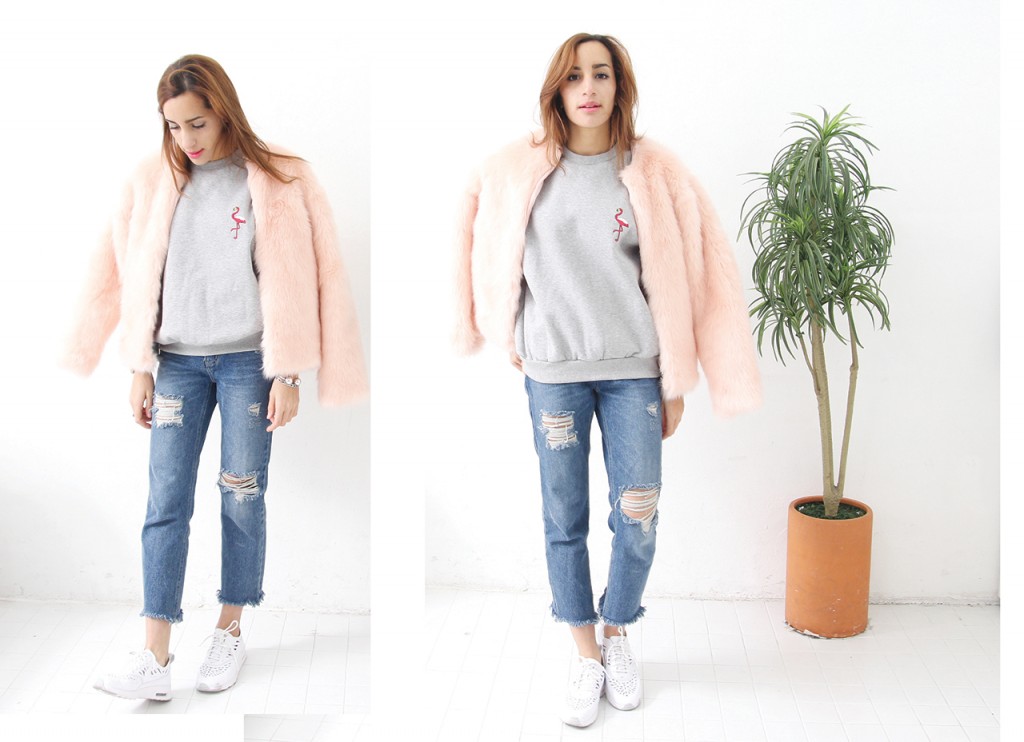 Although Samia first came to Seoul with her boyfriend, Min, after a chance meeting back in Canada, her links to Korea had begun long before. "I was the Montreal correspondent for Korea's Cracker Your Wardrobe," she says. "I'd always been heavily into the blogging scene, and street style photography. It made sense to continue my passion here." Samia's first foray into online fashion sales was during her final year of graduate studies, when she set up a temporary online store as a marketing experiment. "When I came to Korea, I decided to start afresh, collaborating with Min on a new online store selling Korean products abroad." It's not easy, she says, to keep up with Korea's fast-moving trends. "Korea's the leading country for fast fashion – as soon as something is seen on the runway, Koreans latch onto it. Everything happens so quickly: they're made, they're bought, they're worn on the street, then two months later, they're gone."
Sasha Owen-Longfellow
Model and Model Recruiter
sashaowen.com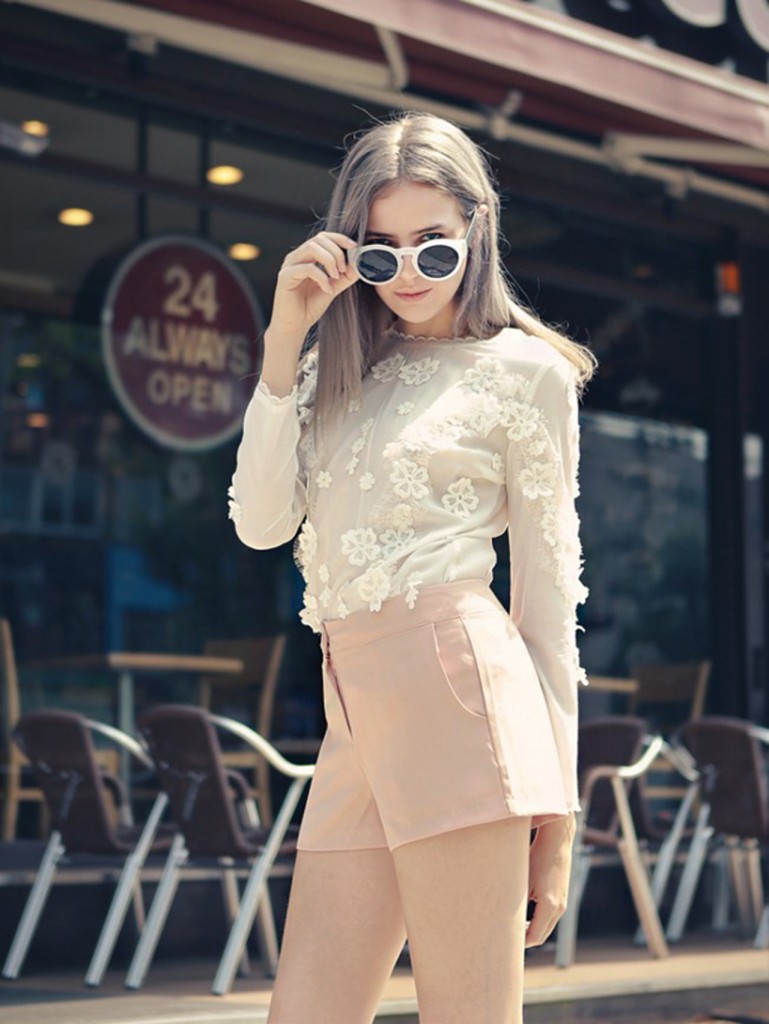 Sasha was the first foreign model to sign to Korean entertainment giant, YGK Plus, having arrived in Seoul in 2009 after working as a model in Tokyo. "I couldn't believe it at first," she says. "Everything in Japan feels so calculated, but in Korea, photographers and artists take risks. I love the energy." Despite having spent the last 15 years modeling clothes for lookbooks and editorials, Sasha says she doesn't care much for shopping in Korea. "I like the Korean brand Resurrection, and my friend's new label Pragmatic has a red letter jacket I wear almost every day. Aside from that, I could spend a few hours living in the aisles of Olive Young." While planning her retirement from modeling this year, Sasha reflects on the future of Korea's fashion scene. "I wish everyone would let go of the hyper-trend-focus and try to let loose. Everyone seems a bit trapped in the government- sponsored world though, so it'll be interesting to see what develops over the next few years."
Alexa Roquemore
Fashion Illustrator and Editor at IFBK Seoul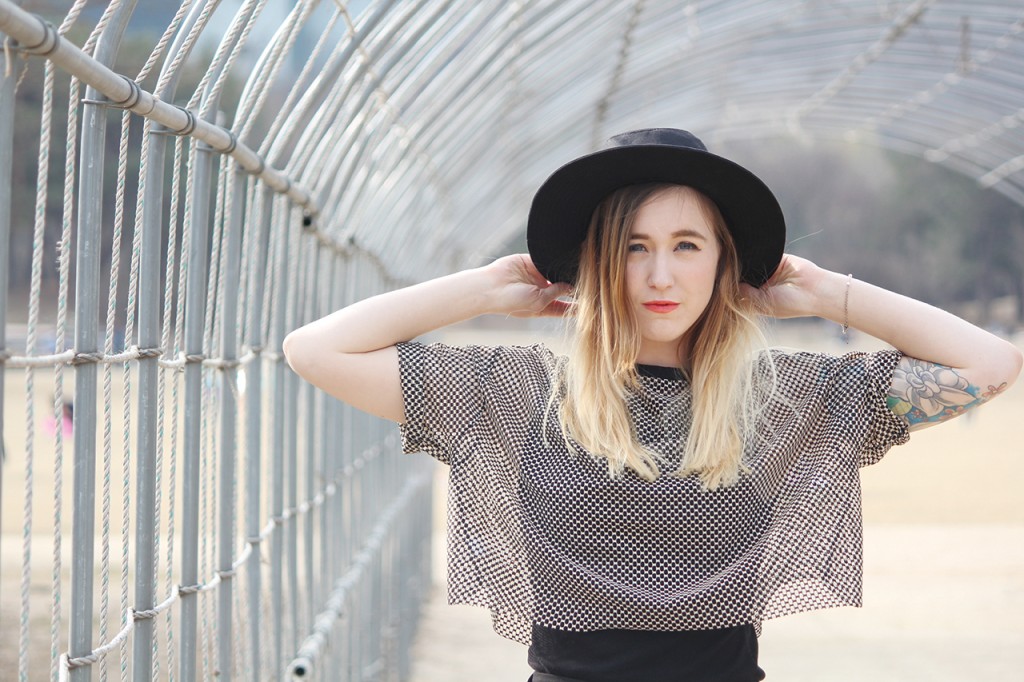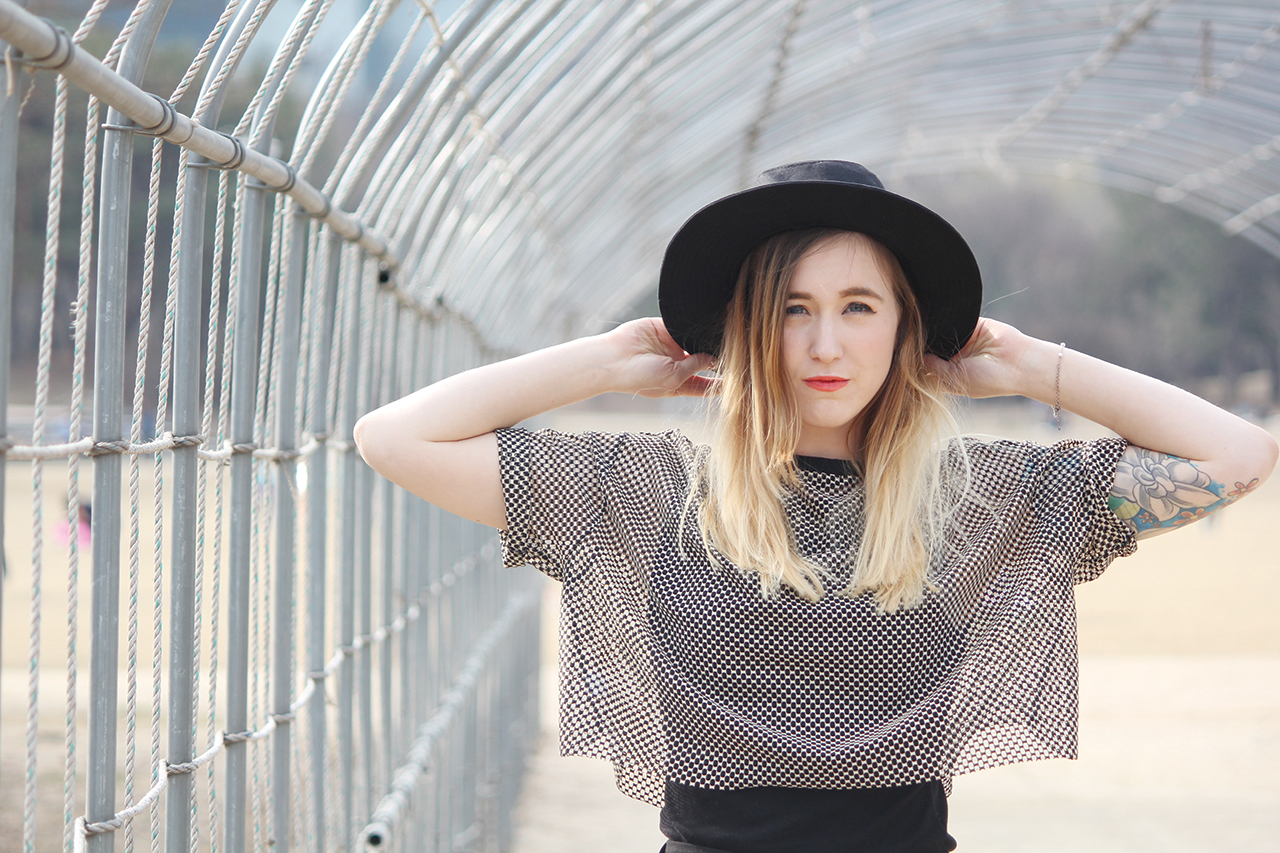 An oil painter since college, Alexa found herself inadvertently thrown into Korea's fashion scene in 2014, when she attended Seoul Fashion Week purely to sit and sketch the attendees. "While I was sitting, I actually met a lot of really interesting people, and one person in particular gave me a ticket to a show. It changed everything for me; from that day I began fashion illustration." Alexa currently works with IFBKSeoul – a fashion-based blog and webzine that introduces Korean fashion to people from around the world. She lists a few of her favorite Korean fashion brands as Centaur and Pale Turquoise. "I feel like designers and clothes in Korea are a lot more relatable than at home. You generally won't find really super avante-garde art pieces here, but designers always have really solid concepts with lots of fun clothes." Alexa is in the process of making her first piece – a faux fur coat – as a foray into more collaborative work. "My ultimate goal is to work with designers – so first I need to show them what I'm capable of!"
Written by Rhiannon Shepherd
https://magazine.seoulselection.com/wp-content/uploads/2016/03/Alexa2.jpg
853
1280
rjkoehler
https://magazine.seoulselection.com/wp-content/uploads/2018/01/Seoul-logo.png
rjkoehler
2016-04-16 15:39:24
2016-04-16 15:39:24
The Fashionable Crowd