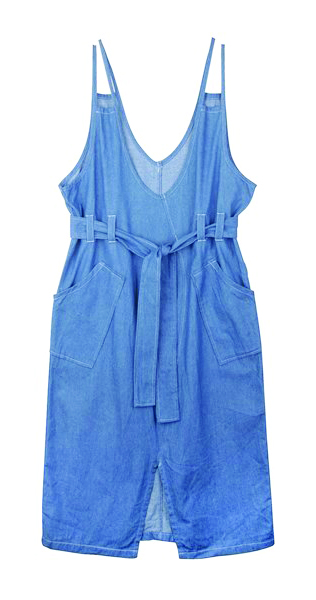 Denim, stripes, pleats, and a whole lot of '70s suede set to grace the streets of Seoul this season
Finally – it's here! Our ondols are off, our low-top sneakers are out, and we're packing away our padded jackets until next year. It's spring! Now is the perfect time to embrace the warmer weather and invest in a few, new pieces for your closet. To help you decide what to shop for this season, we've hunted down four major fashion trends making their way from the catwalks to the streets of Seoul.
Pleaty please
Whether you prefer your pleats neat and structured, ruffled, or asymmetrical – you'll be sure to find them in stores right now. Although knife-pleat skirts and sculptured dresses peppered the S/S 2016 catwalks, this trend is not just for the ladies! Pleated, tapered men's pants were also all the rage, with high street brands from J.Crew to Zara also adopting pleated styles into their most recent collections. Stay on trend and fold some pleats into your own style this spring!
This white pleated shirt from Korean brand ROCKET X LUNCH ticks two on-trend boxes at once – with crisp white shirts also making a recent comeback.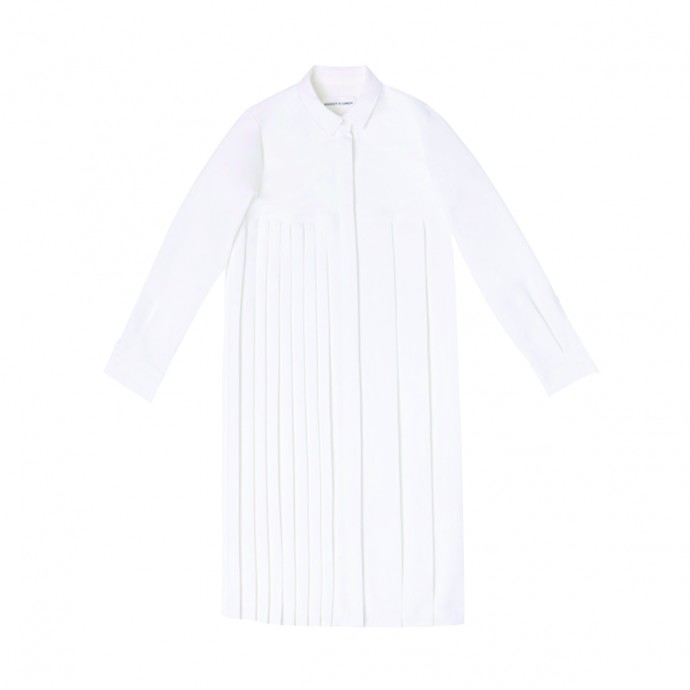 Pleat Shirt in White
ROCKET X LUNCH @WConcept wconcept.co.kr / rocketxlunch.com
KRW 126,400
The slouchy look is most definitely 'in'.  What's more, these pleated pants for men are flattering, lightweight, and comfortable – the perfect combination for spring!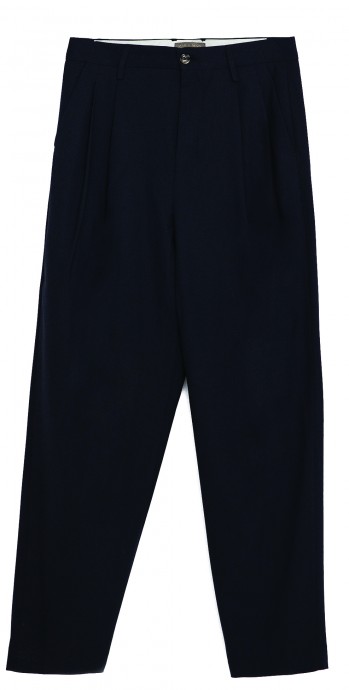 Double Darted Palazzo Trousers for Men
Zara, zara.co.kr
KRW 89,000
Double denim
Spring/Summer 2016 fashion shows last year were packed with denims of all styles and hues. Chanel, Chloe, Stella McCartney – all the major names experimented with denim pieces in a big way, pushing the boundaries of the traditional, comfortable jean and bringing us our favorite fabric in a multitude of new styles. Jackets, pants, skirts, dresses, dungarees, coats – we're all for denim in any shape and size this spring!
Match this dark denim jacket from Seoul-based French sustainable fashion designer SMK's Spring/Summer 2016 collection with crisp whites, blues and greys for a classic, clean-cut spring look.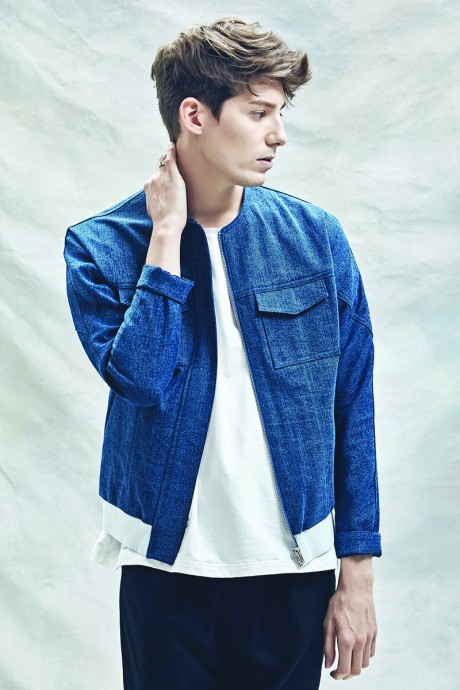 Denim Bomber in 100% cotton
SMK, sandrameynierkang.com
KRW 249,000
Dress up with heels or down with flats and a slouchy-tee – this laid-back denim dress from BLANK is sure to become your go-to this season!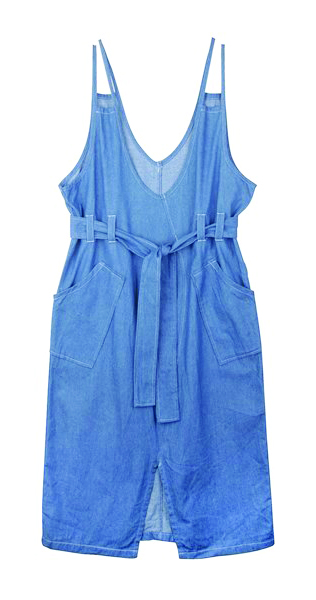 Denim Overall Dress
BLANK, BLANK @ 29CM OR A-LAND. 29cm.co.kr
KRW 62,100
'70s suede
Since '70s-infused pieces were all over the catwalks late last year, it's been hard to ignore the signs of the vintage, boho vibe making a comeback. Prepare yourself for tassels, flared pants, bold orange and beige prints, and lots and lots of suede this spring! Take yourself on a suede-shopping spree, or, even better, raid your attic for those suede items you couldn't bring yourself to throw away however many years ago.
We love this cute and handy 'festival' bag from ASOS, with free international shipping.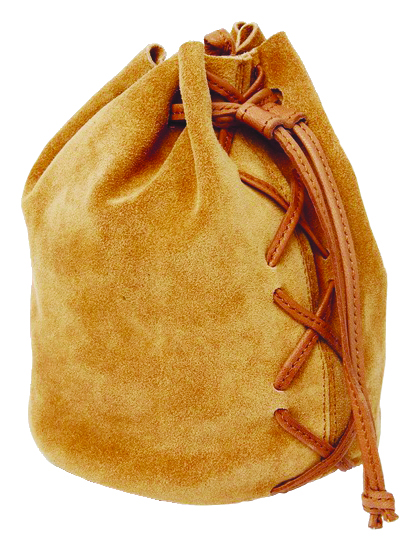 Mini Suede Lace-Up Duffel Bag
ASOS, asos.com
$31
Stripes
Stripes are a year-round, failsafe staple for any wardrobe. Moving on from the plain, striped tee, this year, however, designers are experimenting with bold, linear prints and graphic stripes – on everything from pants, to jackets, to shirts. Stella McCartney and Max Mara showcased a host of solid stripes in their spring season shows, with many other designers also playing with the striped, nautical theme. Whether your stripes are bold or subdued – they'll keep you right on trend this spring!
If subtle stripes are more your thing, try this A Stripe Jacket from Korea brand, Chungpepe. In 100% cotton, it's the perfect lightweight jacket those colder evenings.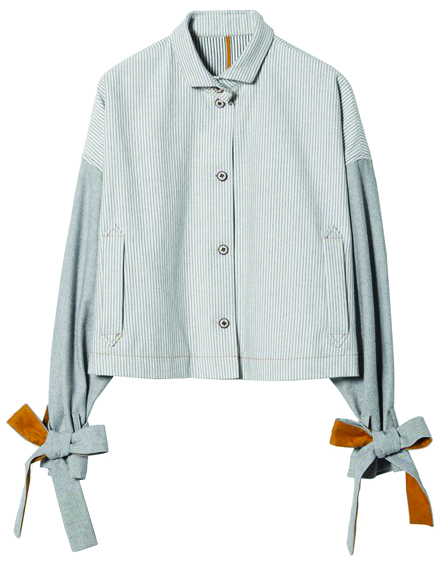 A Stripe Jacket
Chungpepe @ 29CM, 29cm.co.kr
KRW 242,000
Ahoy there! Unleash your inner sailor with this bold, striped anchor shirt from Korean brand UNTAGE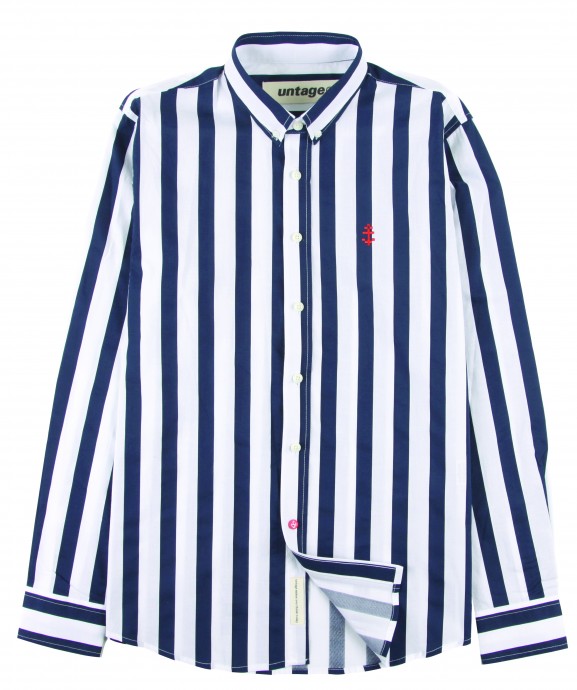 UTS Pixel Anchor Shirt
UNTAGE, untagestore.com
KRW 65,000
Written by Rhiannon Shepherd
https://magazine.seoulselection.com/wp-content/uploads/2016/03/20150703102911.jpg
600
316
cyn
https://magazine.seoulselection.com/wp-content/uploads/2018/01/Seoul-logo.png
cyn
2016-03-12 16:13:26
2016-03-12 16:13:26
A Spring in Your Step