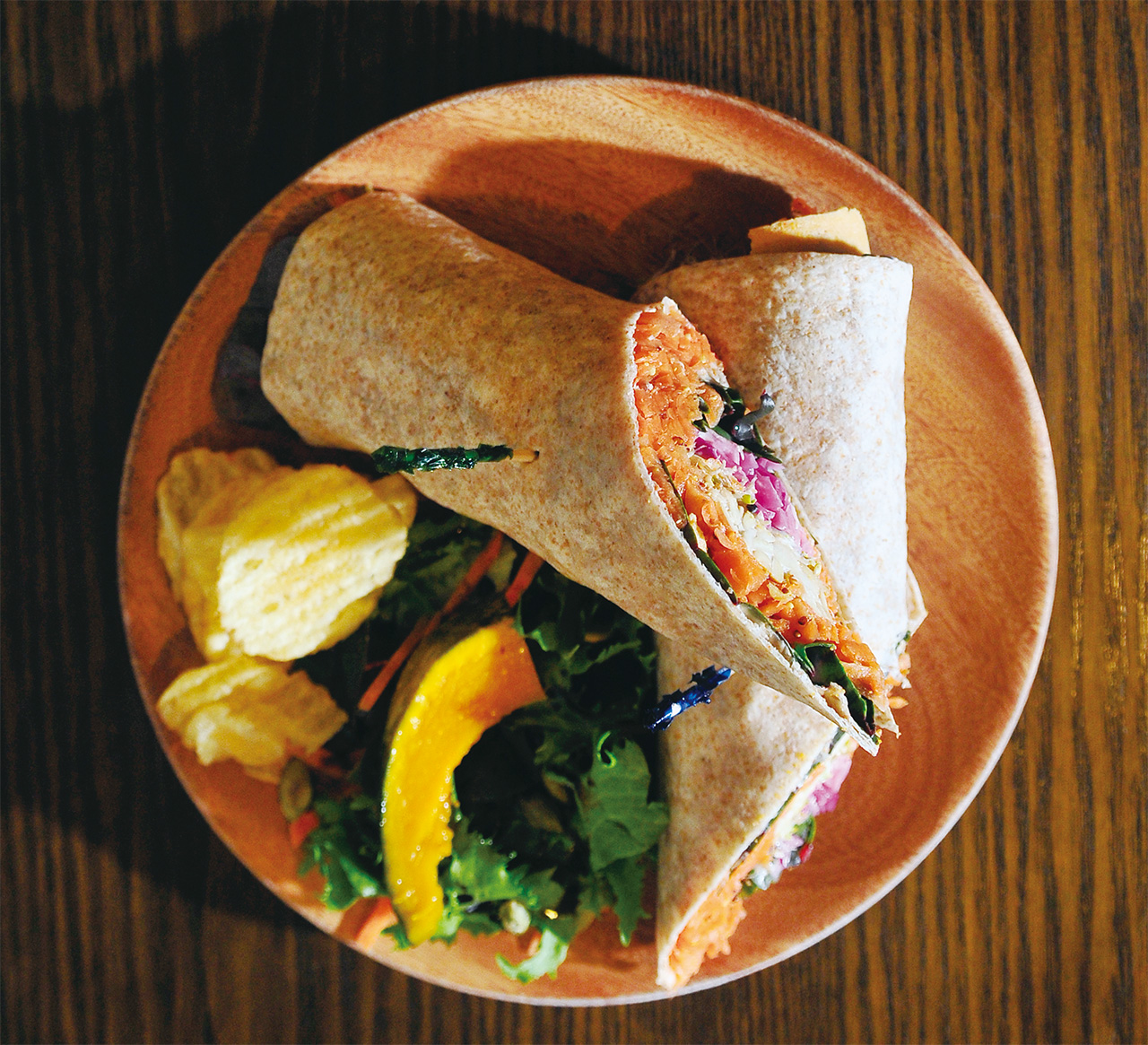 Start the New Year the nutritionally beneficial way at these three eateries
It's 2016. The champagne has been drunk and the fridge purged of sweets. What now? Maybe the World Health Organization's 2015 red meat report has spooked you enough to up your plant consumption in 2016. Or perhaps you're looking for ways to fit healthier food into your ppalli ppalli (Korean for "hurry, hurry") lifestyle. Whatever your gastro goals for are 2016, these three health-conscious eateries are worth exploring.
PLANT 플렌트
Itaewon 이태원
No major urban metropolis in this day and age is complete without a cozy vegan joint, and Seoul has its own in Itaewon's PLANT. Though you'll want to beeline for what's in the bakery case – owner Mipa Lee specializes in vegan baking; her cakes will make people of any eating politick drool – PLANT is a great place to get a healthy, cruelty-free meal.
The menu changes daily, adjusting for both variety and seasonality. With a nod to the chilly weather, PLANT's menu currently has a two-bean lentil chili with cornbread and a chickpea melt sandwich with a side of soup: vegan versions of home-style, wintry comforts. Other plates include kale-pesto pasta and a year-round favorite: a tempeh rainbow wrap bursting with slivers of carrot and pickled cabbage.
PLANT is a café, and a tiny one at that, making it perfect for nursing a hot "cuppa" whatever you fancy. Reap the benefits of ginger with caffeine-free Hot Apple Ginger Tea (KRW 6,000), special to PLANT in the winter months. Drip coffee is also on the menu and, yes, you can opt for a splash of soymilk with it.
Detox proponents and anyone craving a protein hit will find green gold in the Power smoothie (KRW 6,500). The color comes from spirulina, a blue-green algae with an entire Wikipedia page dedicated to its health benefits, especially protein and amino acids. The smoothie is rich due to the added peanut butter and banana and is just a tad sweet.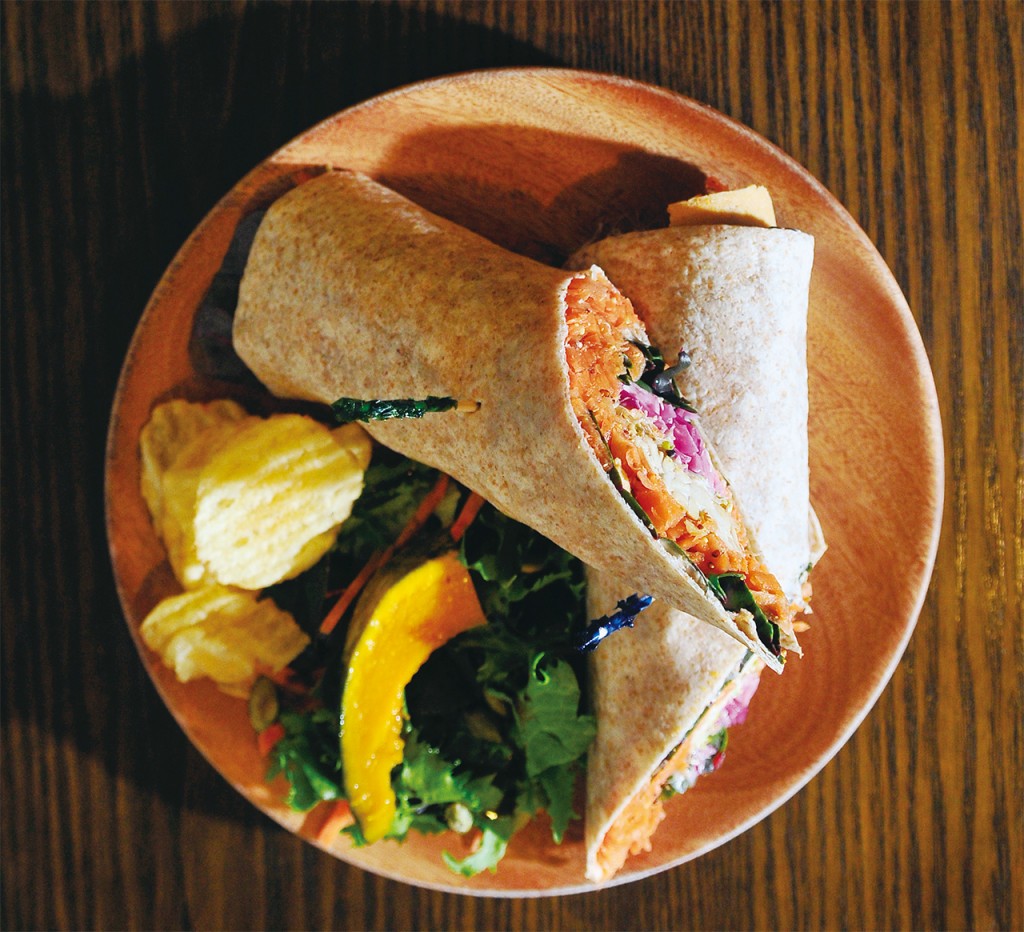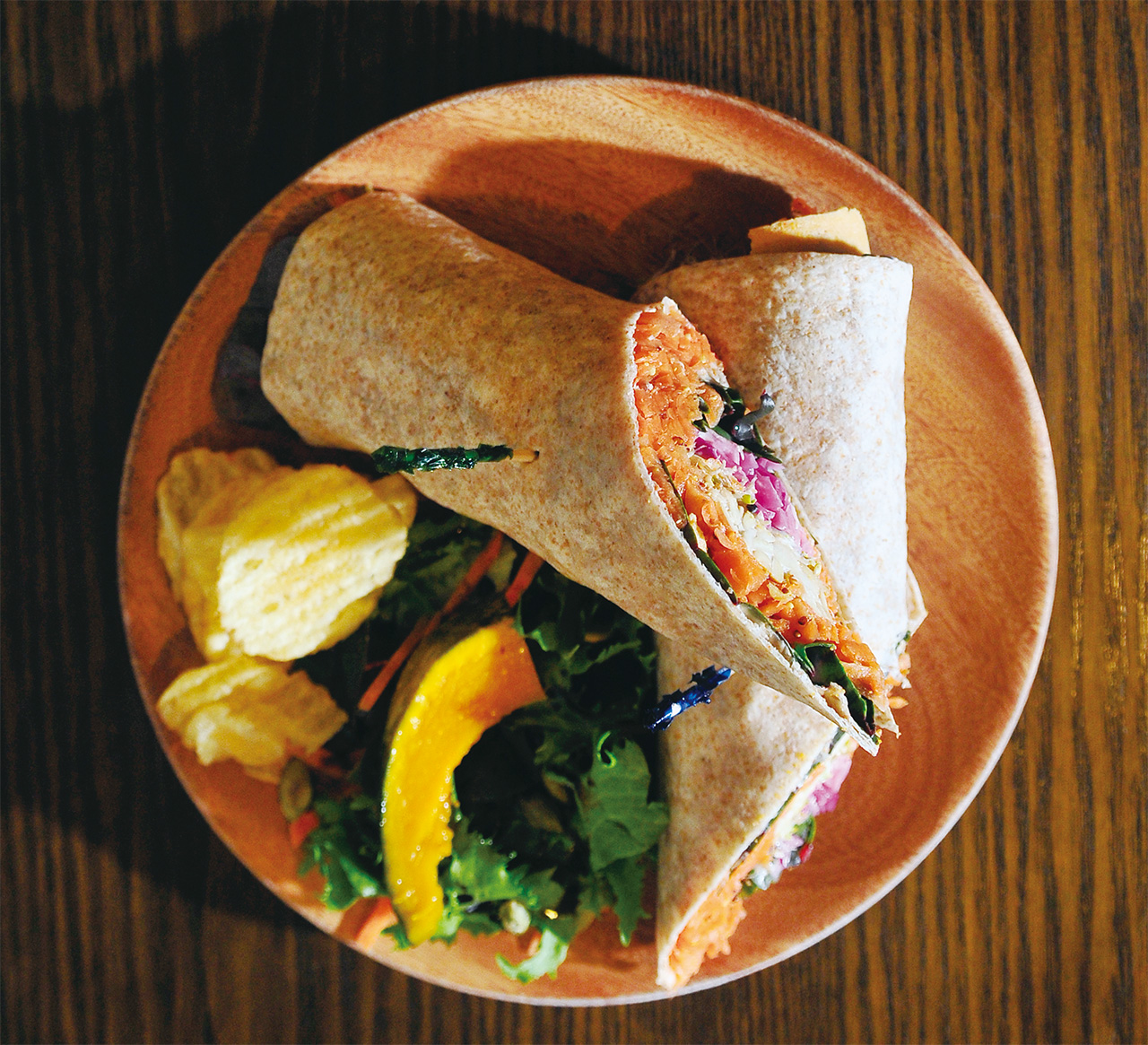 Champ Kitchen 챔프키친
Itaewon 이태원
The brainchild of Minji Kim, Angela Shin and Irene Park – three active-lifestyle enthusiasts – Champ Kitchen is breaching the clean eating and paleo trends in Korea with low-carb, high-protein meals for delivery or pickup. Champ hopes to empower those who are reaching for a healthier lifestyle but have minimal time to shop, prep and cook for it. Fresh parcel service is available nationwide, and pickup is available on Monday and Wednesday evenings at "partner fitness facilities."  Monthly and weekly meal subscriptions are offered on a simple online order form. Choose from three meals (KRW 35,000) or six meals (KRW 70,000) a week at a "Regular" or "Champ" size. The pickup option knocks a bit off the price. .
Appetizing, neatly arranged dishes like Shepherd's Pie and a paleo take on chapchae with lots and lots of pork show that Champ's ingenuity pays off. This is not your mother's diet food. The meals are ready to eat after just three minutes in the microwave. Anyone not accustomed to cleaneating and paleo may itch for a modification: the Champs use minimal amount of additives and salt. Still, all of Champ's ingredients taste supremely fresh – never has microwaved broccoli looked so emerald green.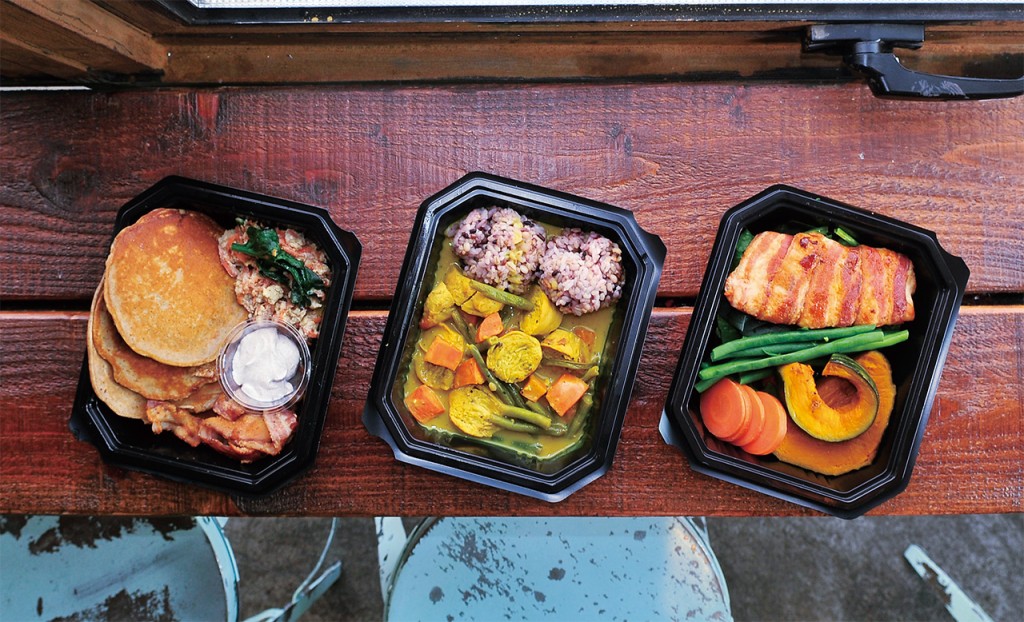 Bad Farmers   배드파머스
Sinsa-dong 신사동
Where else should an attractive salad joint take root other than the posh neighborhood of Sinsa-dong? Bad Farmers serves up salad bowls, fresh-pressed juices (320 mL bottles run about KRW 7,000 each) and other healthy bites in a bright red building a stone's throw from Garosu-gil. It's the same crowd that haunts the city's designer cake shops, except here they're digging into bowls of greens.
The main menu consists of six rich-looking salad bowls. The Mother Nature bowl (KRW 12,000) is a falafel platter rendered with salad, heaped with hummus and guacamole and dotted with two smallish balls of falafel. It's vegetarian super-fuel in a bowl. The eponymous Bad Farmer (KRW 11,500) salad is light and spicy thanks to an interesting red quinoa, corn and cheddar cheese topping. The leafier salads come with a garlic-heavy green goddess-style dressing that is a standout on the menu. They'd be smart to sell bottles of it alongside the yogurts and crudités.
The Bad Farmer salad and others are served with tasty brown bread, while bowls come with a splash of homemade soup of the day in flavors like corn or broccoli.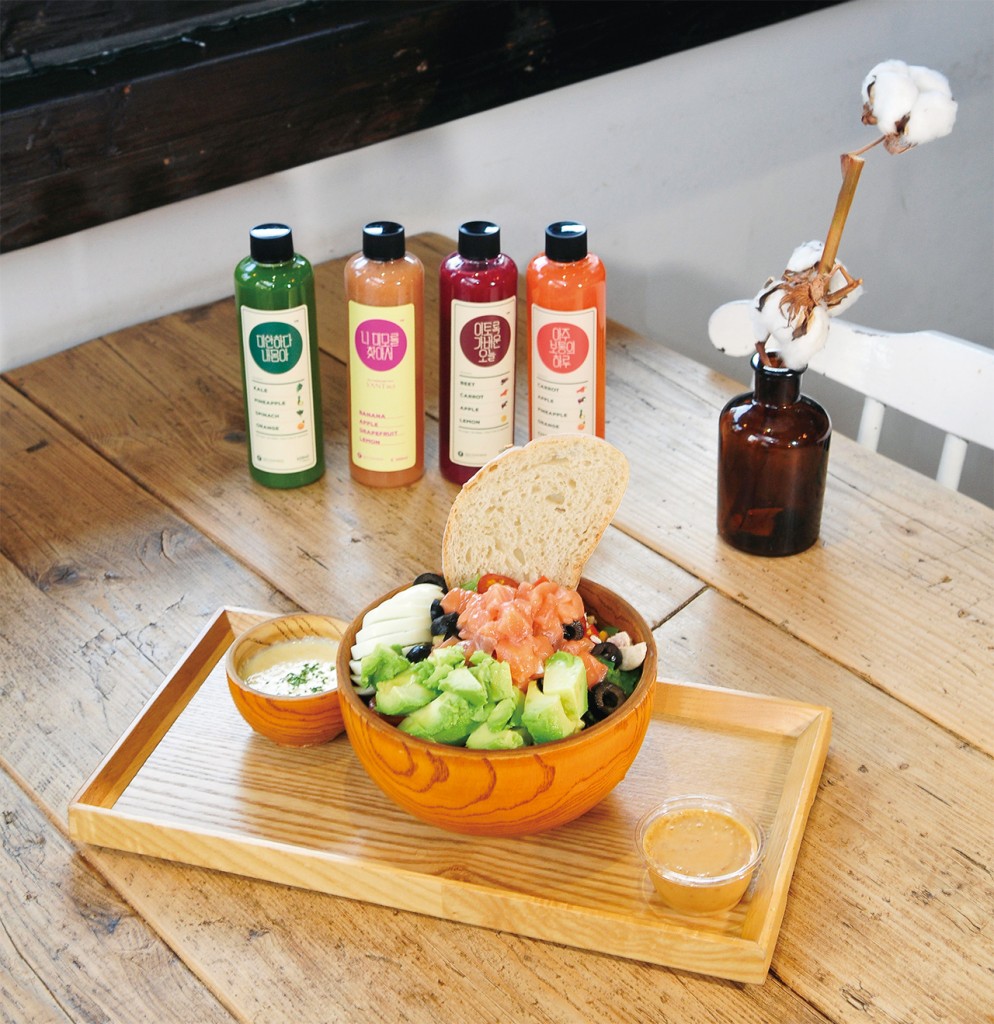 [separator type="thin"]
More info
PLANT
Yongsan-gu, Itaewon-dong 63-15, Seoul
T. 070-4115-8388, plantcafeseoul.com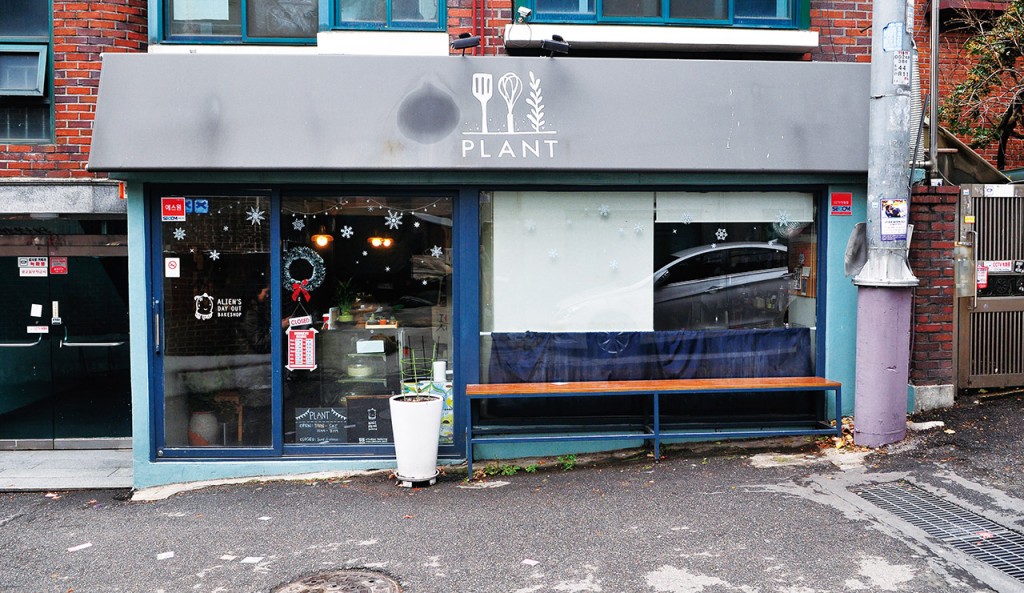 Champ Kitchen
thechampkitchen@gmail.com
facebook.com/thechampkitchen
Instagram @thechampkitchen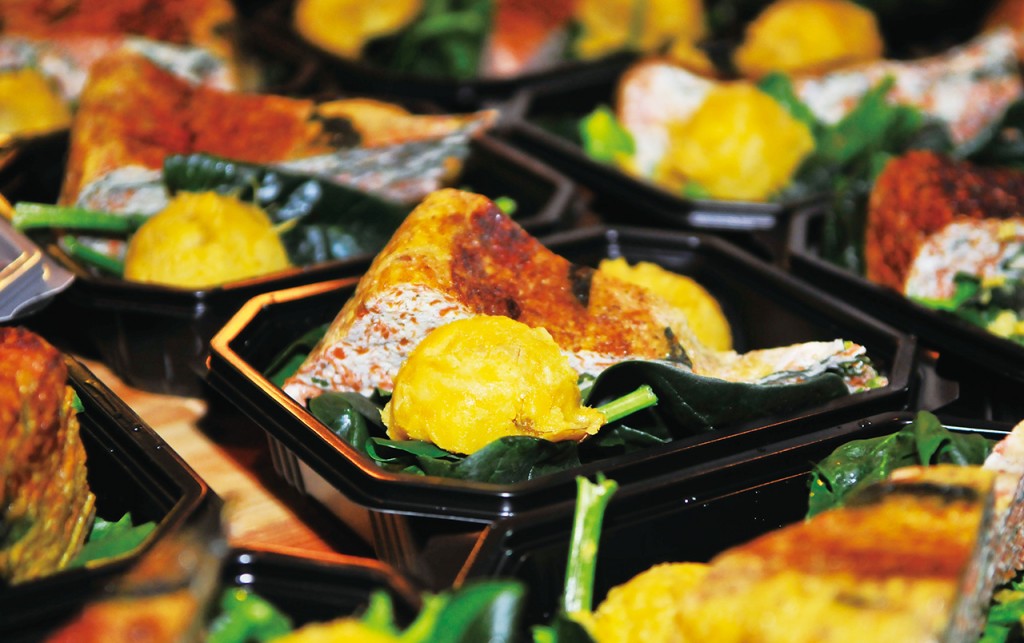 Bad Farmers
523-21 Sinsa-dong
T. 02-515-8400, www.badfarmers.com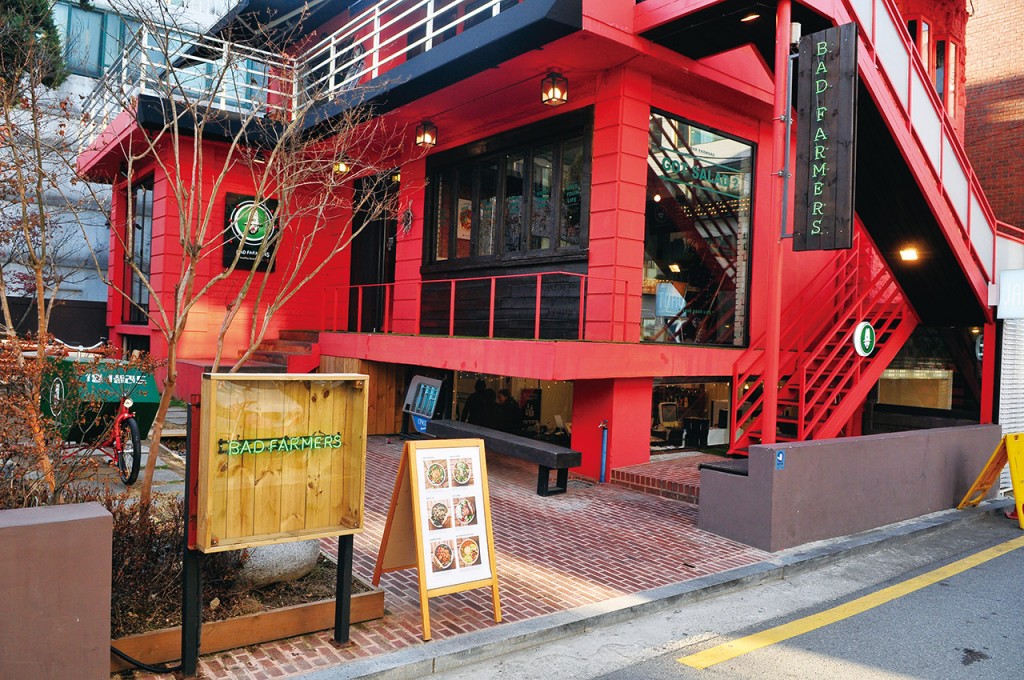 Written by Charlotte Hammond
Photographed by Ryu Seunghoo
https://magazine.seoulselection.com/wp-content/uploads/2015/12/RYU7976.jpg
1165
1280
cyn
https://magazine.seoulselection.com/wp-content/uploads/2018/01/Seoul-logo.png
cyn
2016-01-22 11:53:38
2016-01-22 11:53:38
Spring for healthy bites this winter