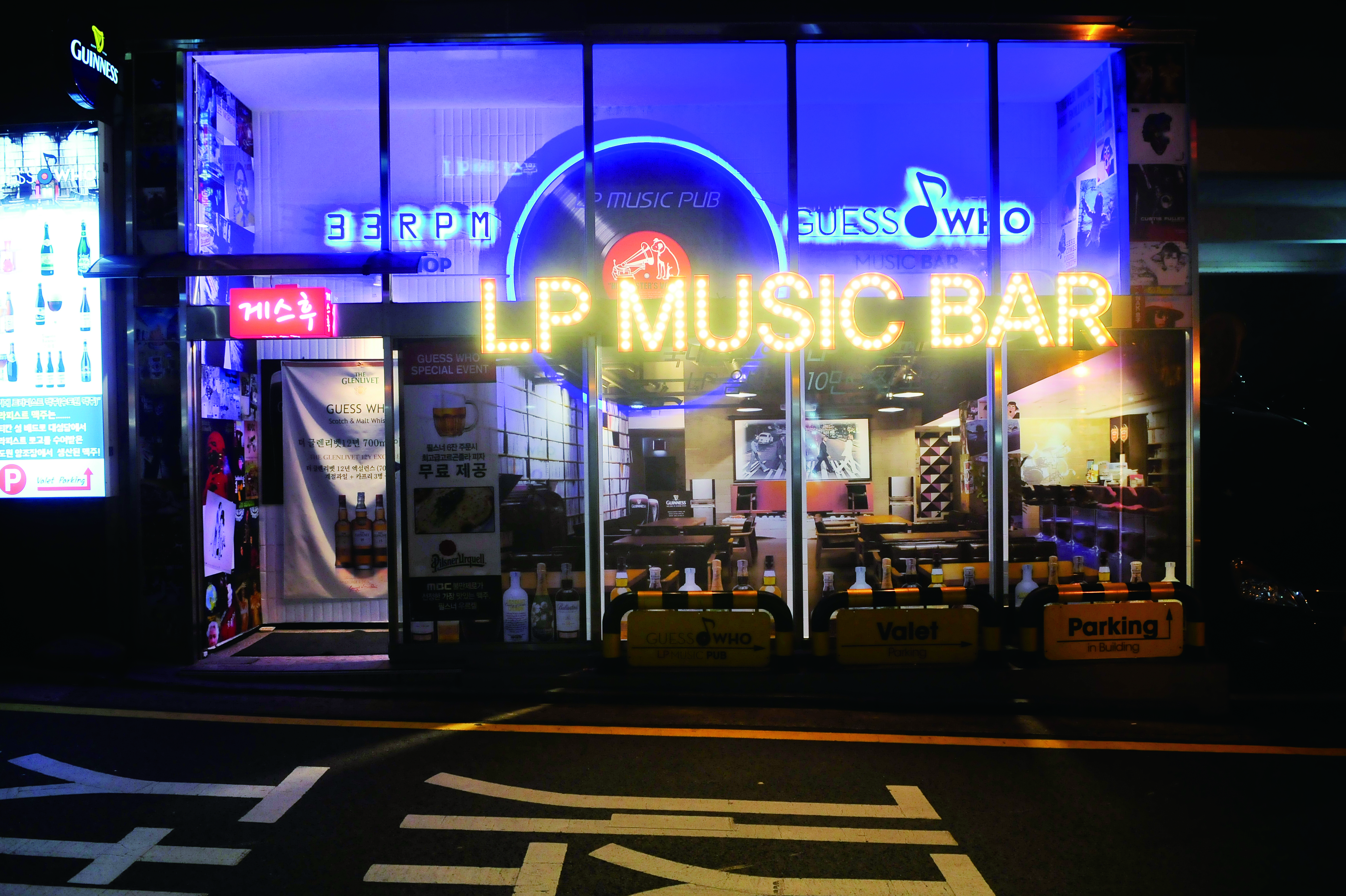 Vinyl records weather the trends, in many ways
Seoul has no shortage of wood-paneled, '60s rock-worshipping "LP bars," where time-traveling DJs play the greats by request and patrons reminisce about the past. Record sleeves line the walls, bowls of corn chips are unlimited and everything is generally a big ol' nostalgia-fest.
But while oldies may be loveable, not every vinyl collection has to be such a stereotype. Below are a few bars that are spinning LPs from the past in fresh new ways.
Guess Who
Sinsa-dong 신사동        
Opened in 2013, Guess Who is a sleek and spacious LP bar that is as comfortable for Apgujeong trendsetters as it is for older patrons looking for a slice of yesteryear.
Forgoing dark corners and kitsch for sleek cinder block walls, black leather couches and minimalist murals, the interior is a step up from your average oldies bar. The sound system, too, is state of the art, with gorgeously sculpted analog design speakers from luxury audio maker Courbe. Even the menu is trendy: a separate selection of high-end, hard-to-find Belgian beers is handed out alongside the list of common cocktails and whiskies.
And while Guess Who's LP collection is enormous, the DJ does not limit himself to what's on hand, fulfilling requests for everything from Depeche Mode to Grimes. The bar sources most music beyond the '90s from the Internet, which may knock off points for "authenticity,"… but being able to hear absolutely anything you want in Guess Who's chill setting is worth it.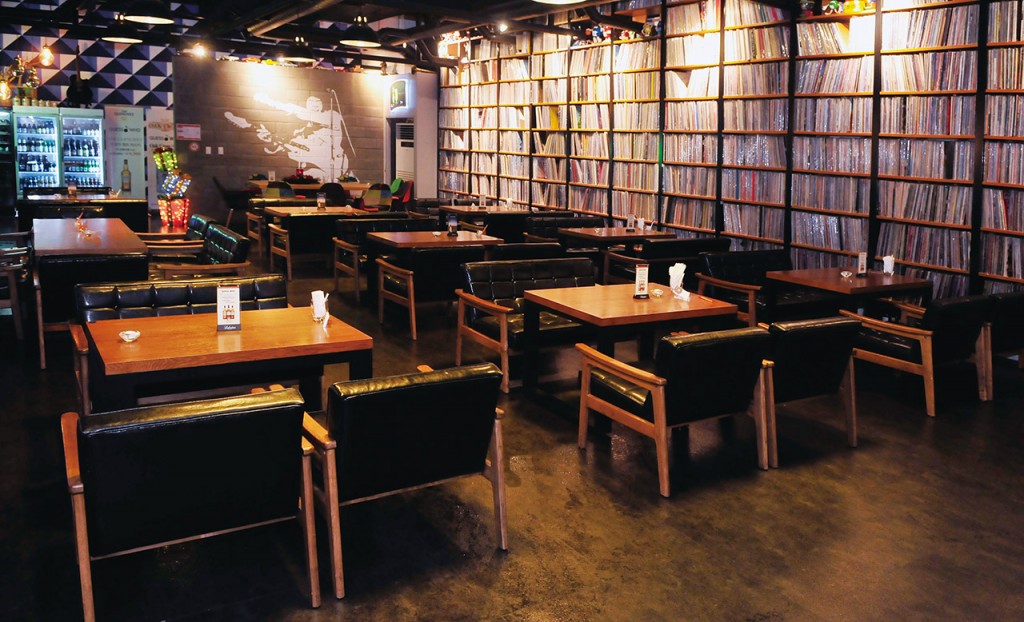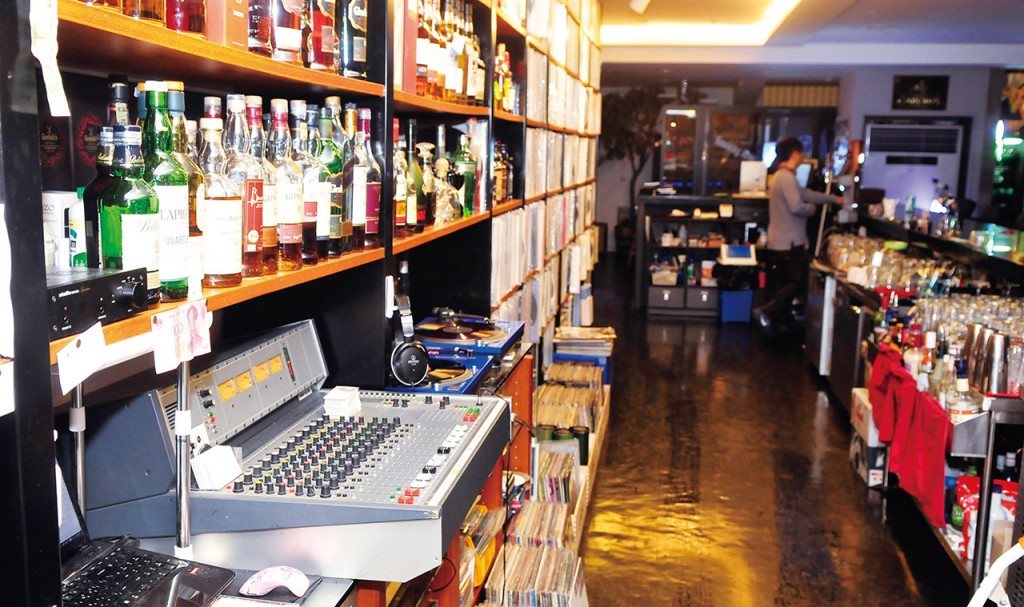 Golmok Vinyl & Pub
Noksapyeong 녹사평        
Golmok was one of the first mainstays of what has now become Gyeongnidan's hippest side alley. But the bar's seniority (at all of two years old) hasn't kept it from staying relevant.
To prove that vinyl doesn't have to be synonymous with rock, Golmok hosts regular themed parties for other genres of music, such as reggae or jazz. It also ventures beyond analog recordings to host events like movie screenings, guest DJs, and pop-up stores.
The menu is as personable and eclectic as the music. A regular rotation of seasonal cocktails (including a hot toddy for the winter-yum) and finger foods from hummus to quesadillas fill out the selection.
Requesters should note that Golmok's DJs charmingly refuse to budge when it comes to their tastes. For example, a solicitation for "Electrical Storm" may yield "With or Without You," and asking for anything pop-punk may be replaced with the Sex Pistols, or ignored outright. We can't argue, though, when the results sound so good.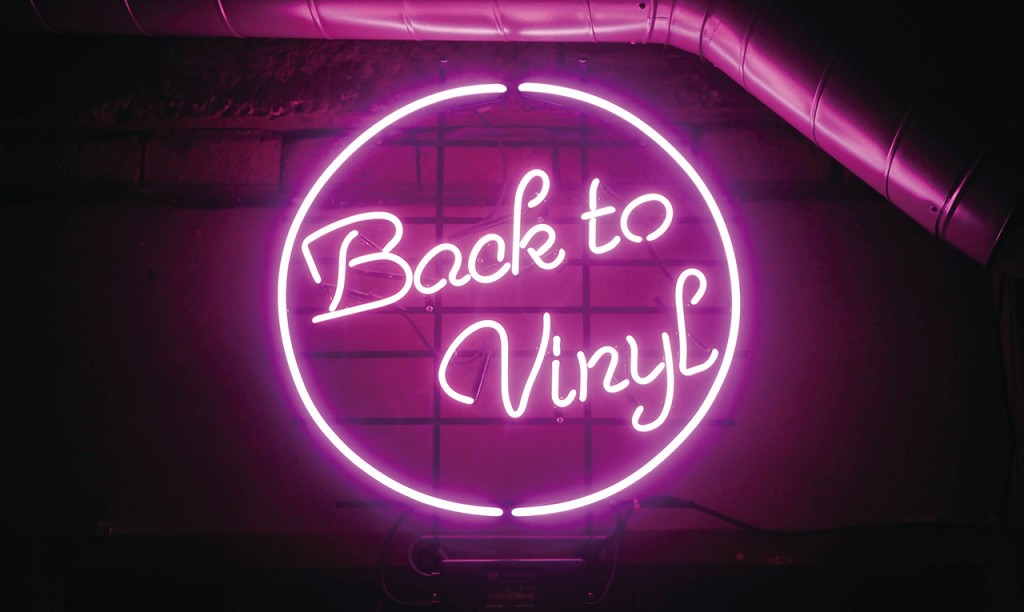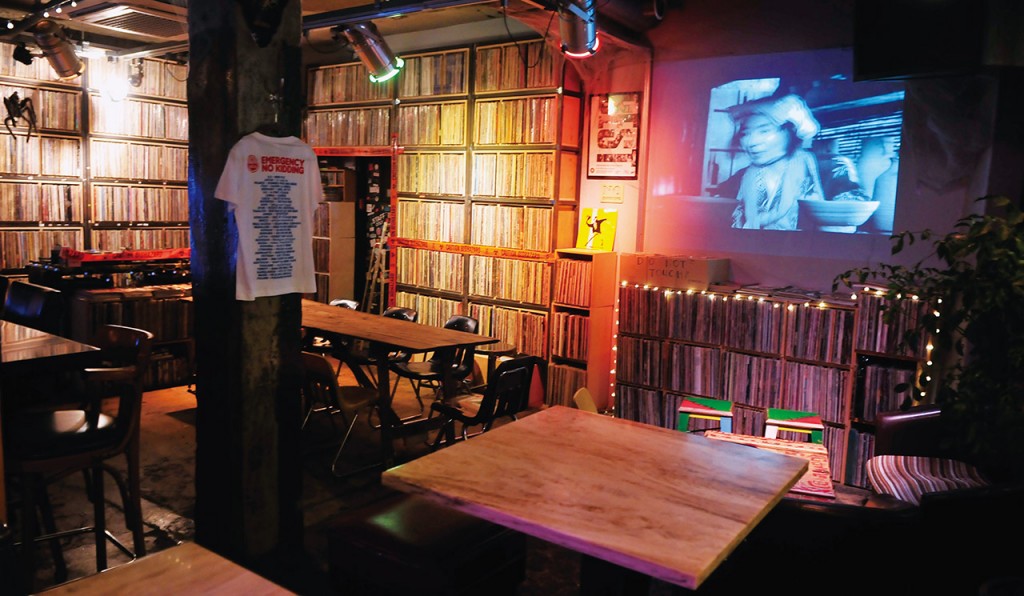 Muse On
Banpo-dong 반포동           
Muse On is a throwback hideaway whose appearance on the variety series "I Live Alone" in 2014 helped popularize the LP bar trend. Vinyl collector Wonsik Kim, one of the "must-know" connections for those buying LPs in Seoul, founded the chain's first shop on Garosu-gil in order to provide his records with a fate more noble than retail. (He does, however, also sell LPs in Yongsan.)
Kim's dedication has turned Muse On into a well-established chain. Now with four locations, Muse On locations are defined by their decorative vintage radios and speakers, willingness to take every song request they can play, and projection of classic music videos, also by request.
Out of all the locations, the most comfortable may be the smallish Seorae Maeul venue tucked into a third story along the neighborhood's main drag. As a French expat enclave, Seorae has always felt like its own little village, and the local Muse On maintains the quiet community feel. To honor the French, we recommend ordering a sparkling wine and requesting some Serge Gainsbourg.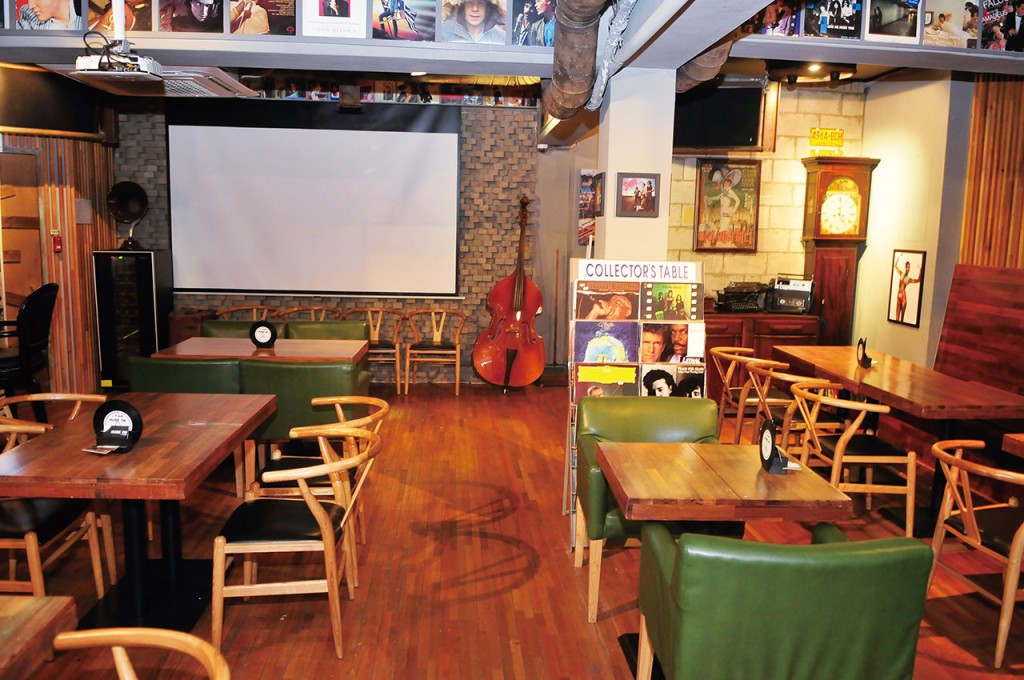 [separator type="thin"]
More Info
Guess Who
B1, 586 Sinsa-dong, Gangnam-gu
T. 02-547-9063
Mon.-Sat. 6 PM-3 AM (Closed Sun.)
Search "Guess Who Bar" on Facebook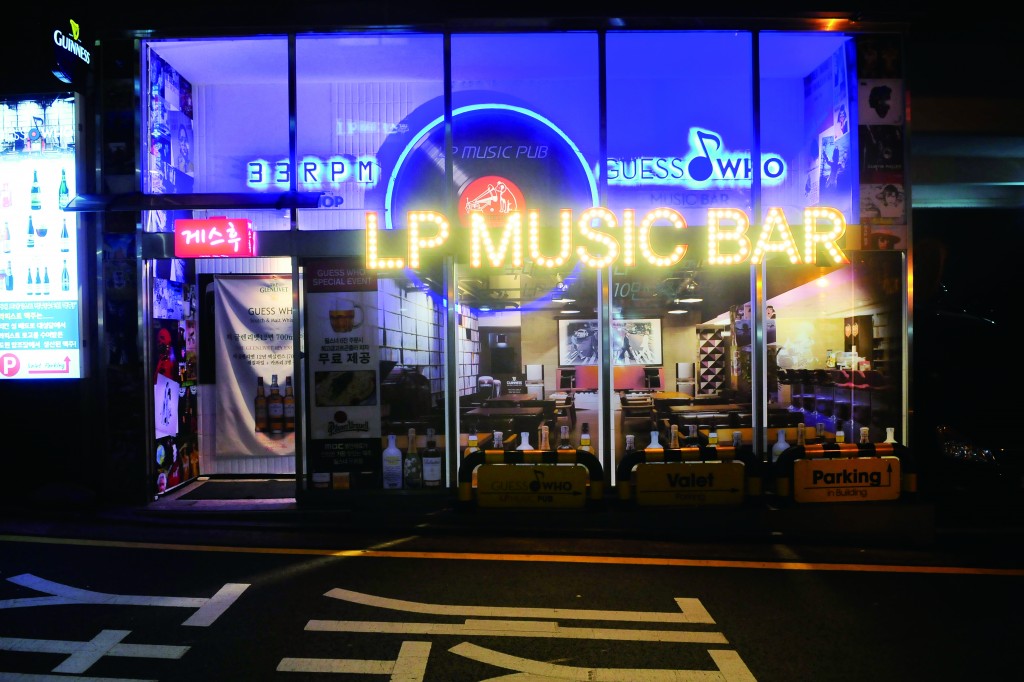 Golmok Vinyl & Pub
222 Noksapyeong-daero, Yongsan-gu
T. 02-790-5979
Mon.-Thu. 7 PM-1 AM; Fri.-Sat. 7 PM-3 AM; Sun. 7 PM-12 AM
facebook.com/golmokvinylnpub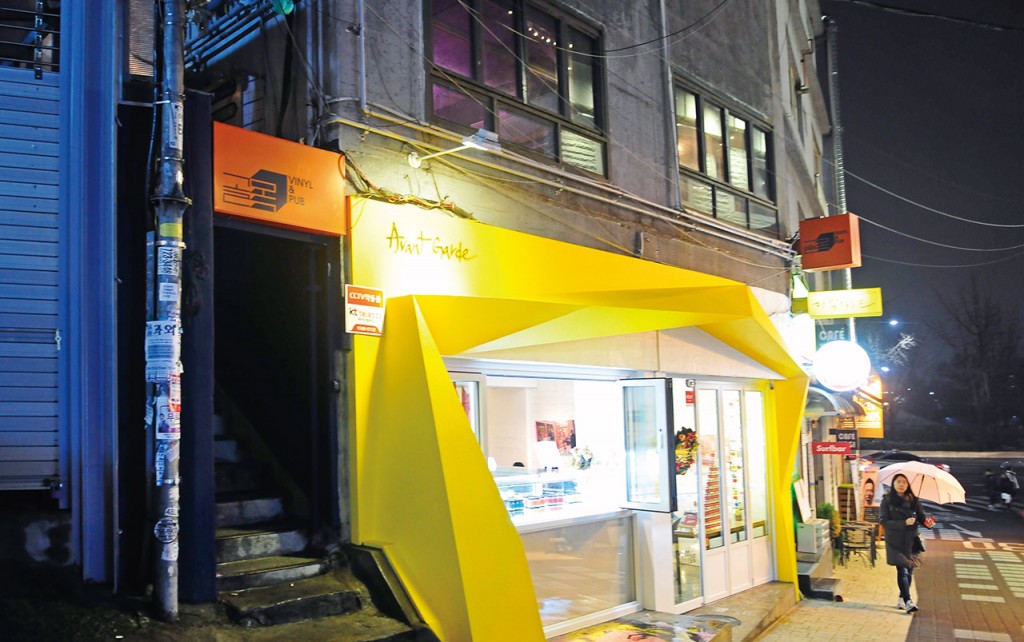 Muse On
Seorae branch: 96-5 Banpo 4-dong, Seocho-gu
T. 02-593-1179
Mon.-Sat. 7 PM-2 AM (Closed Sun.)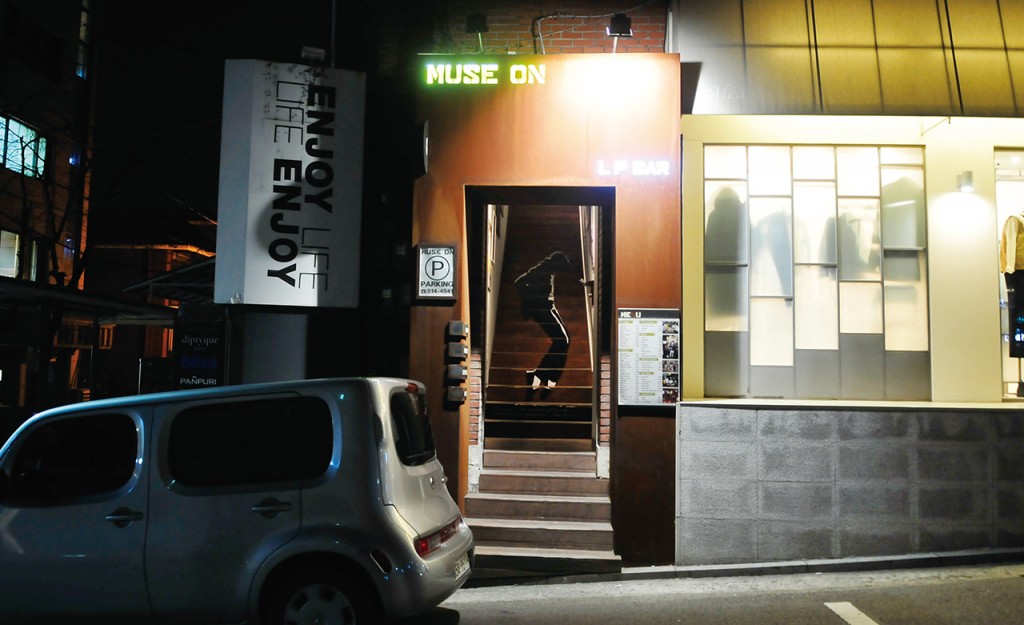 Written by SEOUL staff
Photographed by Ryu Seunghoo
https://magazine.seoulselection.com/wp-content/uploads/2015/12/RYU8080.jpg
2741
4116
cyn
https://magazine.seoulselection.com/wp-content/uploads/2018/01/Seoul-logo.png
cyn
2016-01-22 11:48:40
2016-01-22 11:54:55
LP Bars Remixed