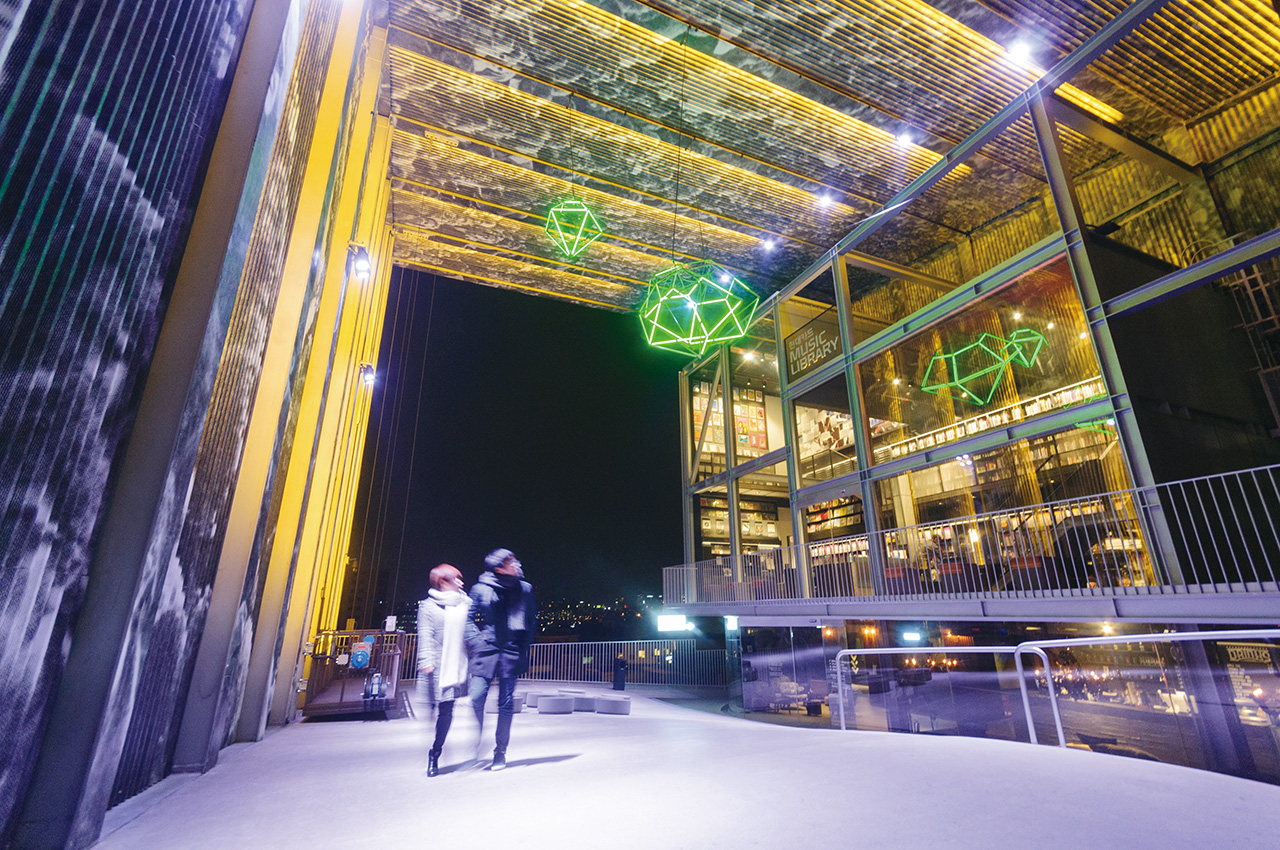 D Museum becomes the newest in a growing list of cultural attractions in Hannam-dong
Hannam-dong is the macaron to Itaewon's cupcake.
Indeed, after traversing the intensity of Itaewon's sights and sounds, Hannam-dong emerges as a charmingly refined and well-heeled neighborhood just a short walk east. A more subdued yet equally vibrant district, it is a place where the appearance of nearly everything is considered, and couples stroll scarf clad and elegant in long jackets through the early winter chill. Straddling a ridgeline between Itaewon and Beotiggogae Stations, the depth of Hannam-dong's style is immediately apparent along the main road with its museums, cultural outposts, and ritzy storefronts, while at the same time hiding smaller boutiques and restaurants in hillside crevices and old alley pockets.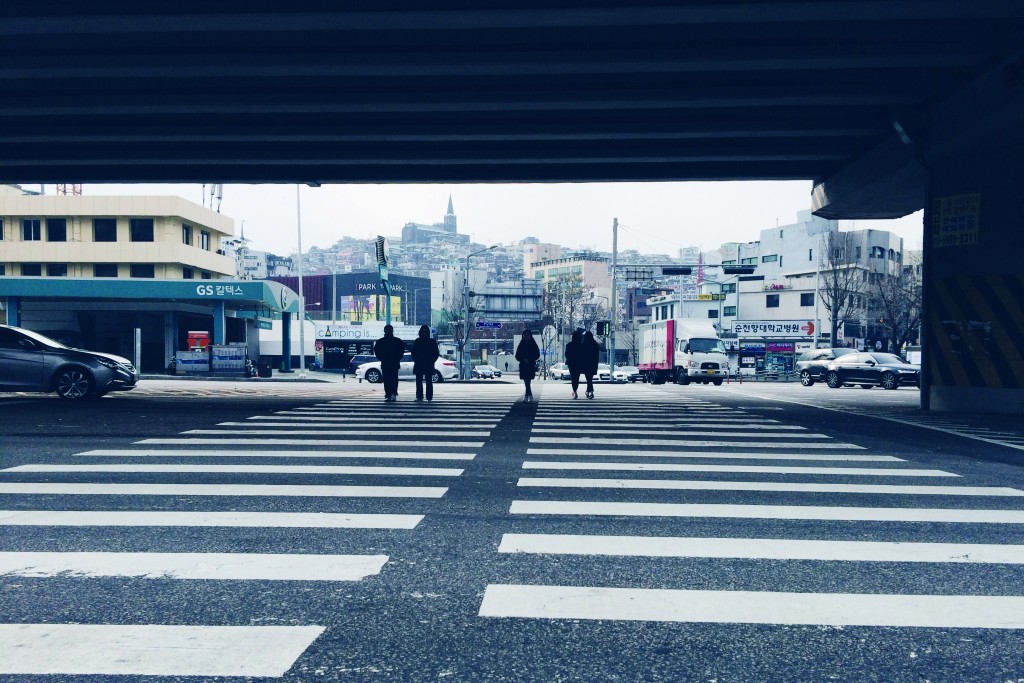 Seoul's arts mecca
In December, Daelim opened a new branch of its museum in Hannam-dong. The D Museum (070-5097-0020, www.daelimmuseum.org) and its sister site, the D Project Space (T. 02-3785-0667), which is dedicated to exhibiting the work of younger artists, are explicitly trying foster the growth of the arts in the neighborhood. With its dazzlingly white and airy interior, the museum's vacant vertical space contrasts pleasantly with the intricate yet minimal style that characterizes the rest of the neighborhood. The building's location in a cluster of trendy restaurants and shops has helped establish it is a mini cultural hub in its own right. Its completion makes it the most recent addition to a growing number of major cultural projects in the area.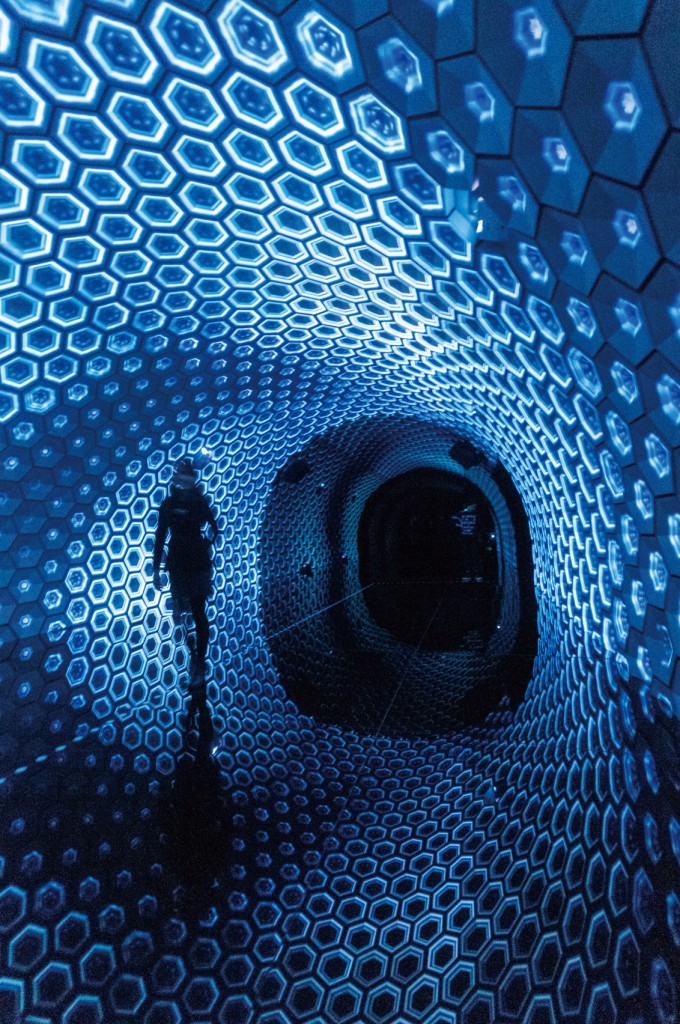 Stradeum (T. 02-3019-7500, www.stradeum.com), which opened in October 2015, is another new project. Created by music device maker Astell&Kern, Stradeum is an art space dedicated to music. Behind an austere faade of angular black wooden brick, Stradeum houses a gallery of sound. For an entrance fee of KRW 10,000 the gallery offers a number of ways to enjoy music. On the first floor, the rotating monthly curated collection offers listeners eclectic mixes of music that adhere to a certain feel and theme. One can, for example, traverse the warmer sounds of the '70s, passing by Dire Straits and Fleetwood Mac to more obscure fare by Victor Jara and French psychedelic opera band Magma. It is a music lover's paradise. The music gallery gives way to listening rooms and dim alcoves to retreat to in the basement – each equipped with headphones and a selection of music. On the third floor is an impressive stage and recording studio designed by Sam Toyoshima, where classical concerts are held. The building is capped by a rooftop garden and café.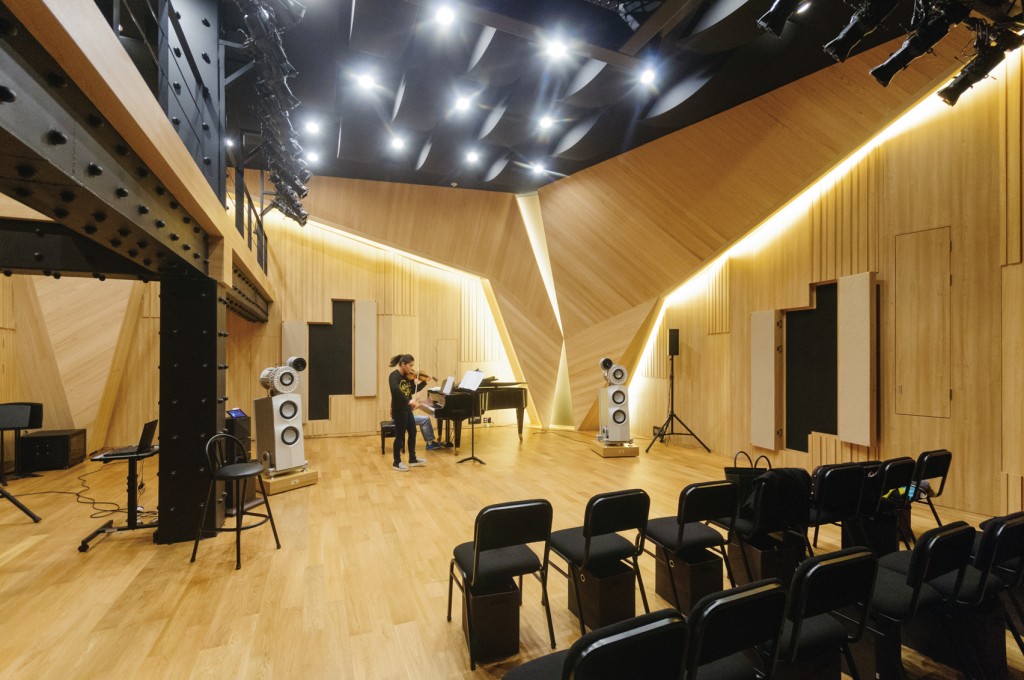 The impressive Hyundai Card Music Library (T. 02-331-6300, library.hyundaicard.com/music) is located just down the road on Hannam-daero. Recently opened, this archive is Hyundai Card's attempt to support the Korean independent music scene and foster interest in older and more obscure music. The library is an enormous repository of more that 10,000 vinyl records, many of which are rare and out of print. It has managed, for example, to procure an original copy of the 1977 Sex Pistols album "God Save the Queen," of which only 10 still exist. The collection was curated by an international group of experts including Korea's DJ Soulscape. Hyundai Card users (and only Hyundai Card users) may rent these old records as one would borrow books, and listen to them at turntables within the Library. The Library also has a more traditional selection of thousands of books on the subject of music. Downstairs, it contains a café and the Understage. The Understage hosts concerts from famous older musicians and new artists who hail from Korea's independent music scene.
While many of the art spaces described here are in one way or another associated with rich investors or the corporate world, Hannam-dong also cultivates authentic homegrown art. Takeout Drawing (T. 02-797-3139) is a fiercely independent café, gallery, market and music hall. The café is dedicated to promoting local and unknown artists and musicians, and refuses investment from outside sources to maintain total independence. Despite being a gallery, Takeout Drawing is suspicious of fame in the art world – where fame itself often breeds success. To increase the exposure of lesser-known artists, Takeout Drawing alternates between famous and unknown artists in its exhibitions. On the second floor, there is a minimalist, concrete, concert hall where indie rockers jam with off-kilter vocals and fuzzed-out guitars. The owners are currently embroiled in a dispute with the building's owner, a recording artist of certain renown, who is trying to replace the café with another enterprise. To see the real, organic art of Takeout Drawing it should be visited sooner rather than later; time will tell if the café will exist much longer.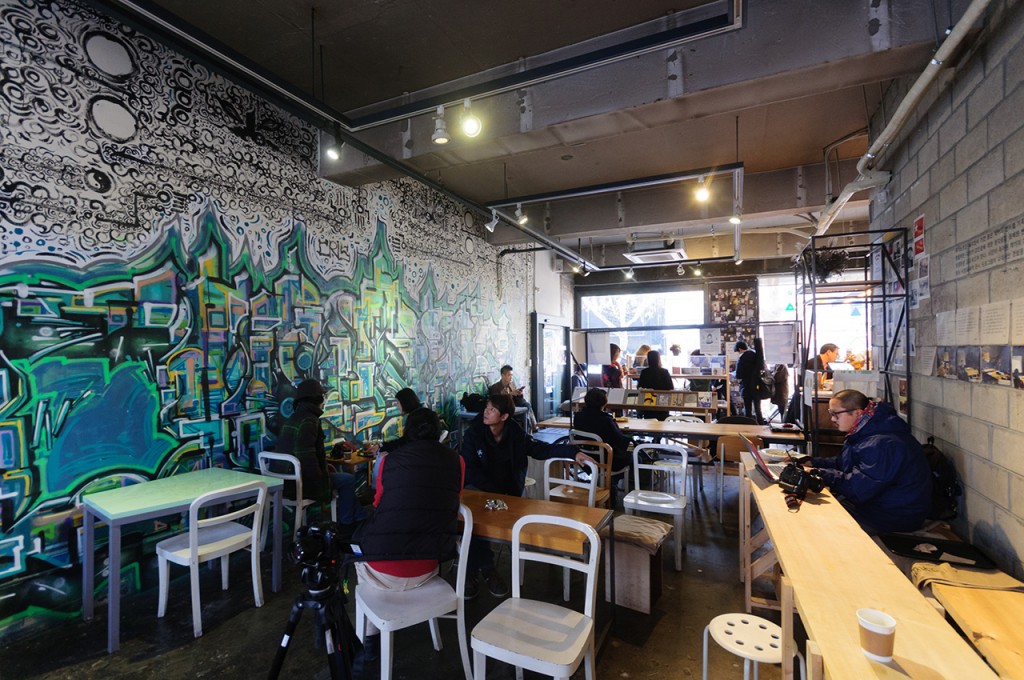 Eat, drink and be merry
In addition to the multitude of galleries and museums in the area, Hannam-dong also boasts an excellent selection of food. Clearly influenced by the multicultural melting pot of the neighboring Itaewon, Hannam-dong has a wide variety of trendy foreign eateries. Pizzeria D'Buzza (T. 02-794-9474) is a highlight among them. Tucked away in an alley near the Leeum Museum, Pizzeria D'Buzza specializes in Italian-style oven-baked pizzas and salads of the highest quality. A wide variety of pizzas are available, and patrons can even see them entering and leaving the flames of the oven. The pizzas are served with a homemade pesto and shredded Parmesan as garnishes. The Bismark pizza, served with a light marinara, Parma ham, an egg, ruccola and thinly sliced mushrooms, is especially satisfying. Even the title of the restaurant is a play on the Korean word for "rich," buja. Unfortunately, the word on Pizza D'Buzza is out: customers should expect a wait.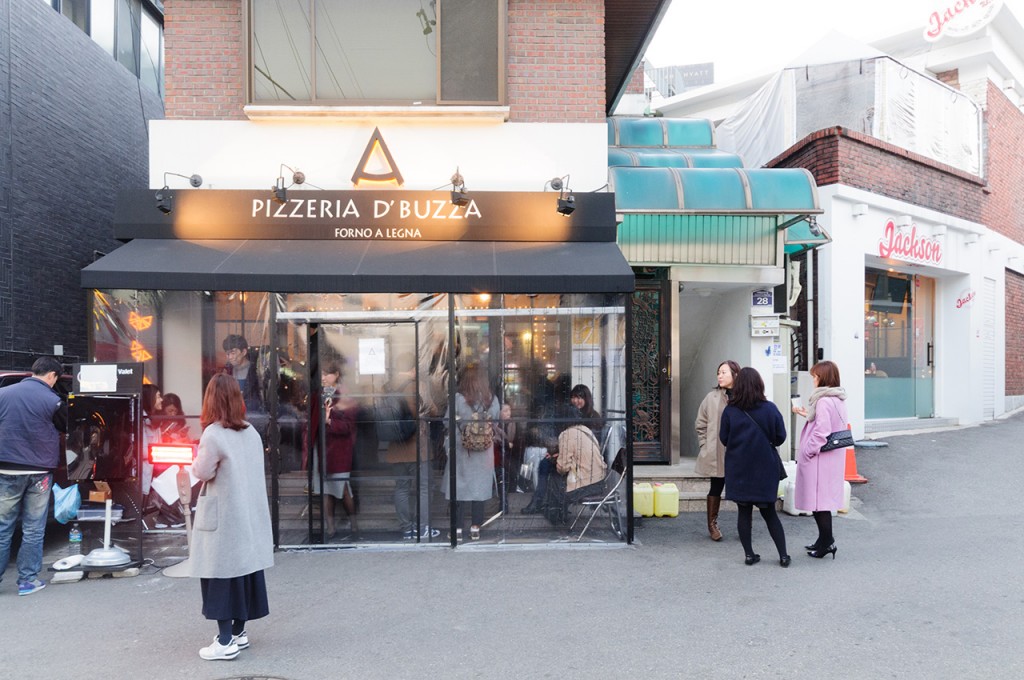 Passion 5 (T. 02-2071-9505) is another point of interest. An upscale dessert café housed in a handsome glass front building on Hannam-daero, the eatery was created by the SPC group that owns Paris Croissant and is part of a larger complex that spans several floors. At once a patisserie, chocolatier, café, and restaurant, Passion 5 is an emporium of pastries and sweets. The crescent-shaped interior holds a wide selection of offerings ranging from tarts, ice creams, macarons, cakes and pies to savory fare like sandwiches and pastas. They even offer a selection of cheeses and organic milk.
Closer to Beotiggogae, actor Yoo Ah-in's Studio Concrete (T. 02-792-4095, www.studio-ccrt.com) offers a completely opposite experience. Although the interior  of the gallery/café is, as one might guess, made of concrete, its garden and interior feel warm and inviting – a good spot to relax after a day of music crowds and art with coffee, tea and other quaffs.
Opportunities for shopping in Hannam-dong abound, including a number of refined department stores and smaller boutiques. D&Department (T. 02-795-1520, www.d-department.com), for example, opened in 2013 and houses several floors of modern and minimalistic home goods and fashion items from Korea, Japan and Germany. Perfect Japanese ceramics are stacked side by side  and traditional Korean cookware is also for sale. Samsung's Lansmere (T. 02-749-6795, www.lansmere.com) shopping complex also offers an assortment of fine clothing and sundry goods. Look for the enormous metallic dog sculpture that guards the courtyard.
[wc_box color="secondary" text_align="left"]
TIP
Leeum,Samsung Museum of Art
When you're in Hannam-dong, be sure to stop by the Leeum, Samsung Museum of Art. The museum is not only home to one of Korea's best collections of Korean paintings, ceramics and Buddhist art, but the museum itself is a work of art, designed by three of the world's top architects. Through Feb. 6, the museum will host "A Homage to Korean Architecture-Wisdom of the Earth," a special exhibit of photos of Korean architecture by six renowned Korean photographers.
Admission: KRW 10,000 (permanent exhibit), KRW 5,000 (special exhibit)
T. 02-2014-6901
Cafés and bakeries of Hannam-dong
In the maze of alleyways beneath the Hyundai Card Music Library you'll find many small, independent restaurants and cafés that, in addition to exuding character, also serve good food and coffee. SEOUL editor Robert Koehler recommends Peer Coffee Roasters (T. 02- 474-1464), a cozy place run by four "peers" – a pâtissier, designer, roaster and barista. The four-chocolate Winter Chocolate beverage is lovely, and the latte is reportedly first-rate. Also well-worth a visit is Onne Sait Jamais (T. 02- 794-3446), the interior of which resembles an old bathhouse. The cakes and pastries there are to die for.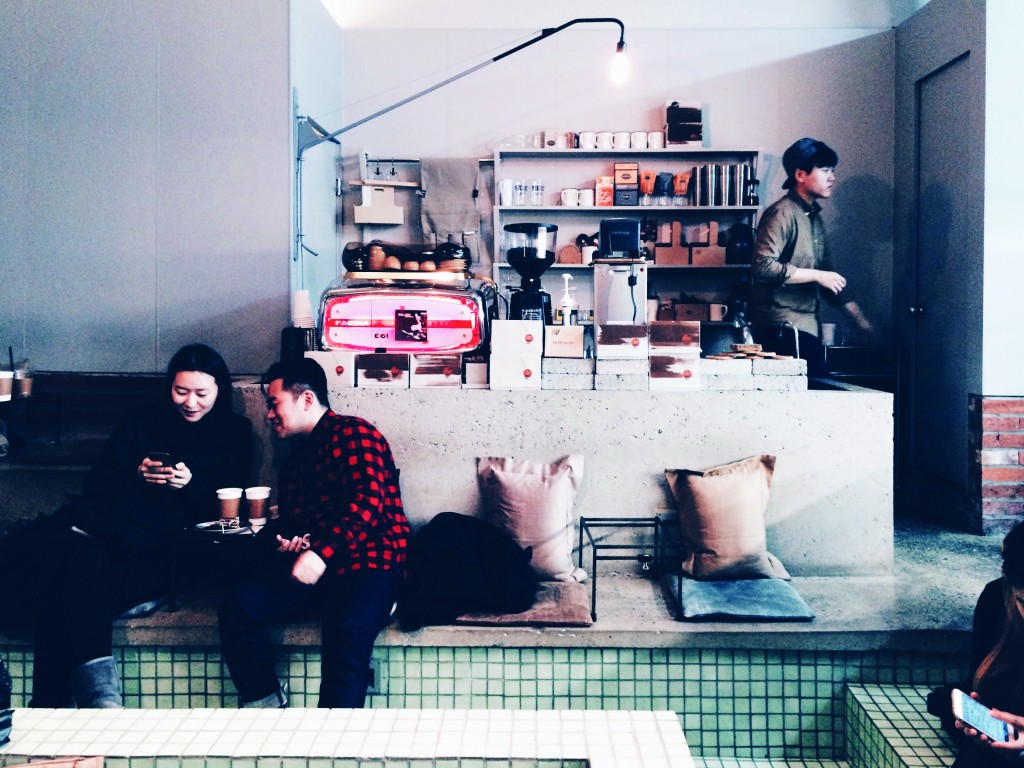 [/wc_box]
Written by Charles Luskin
Photographed by Robert Koehler
https://magazine.seoulselection.com/wp-content/uploads/2015/12/DSC_9614.jpg
850
1280
cyn
https://magazine.seoulselection.com/wp-content/uploads/2018/01/Seoul-logo.png
cyn
2016-01-02 14:31:27
2016-01-02 14:31:27
Hannam rising