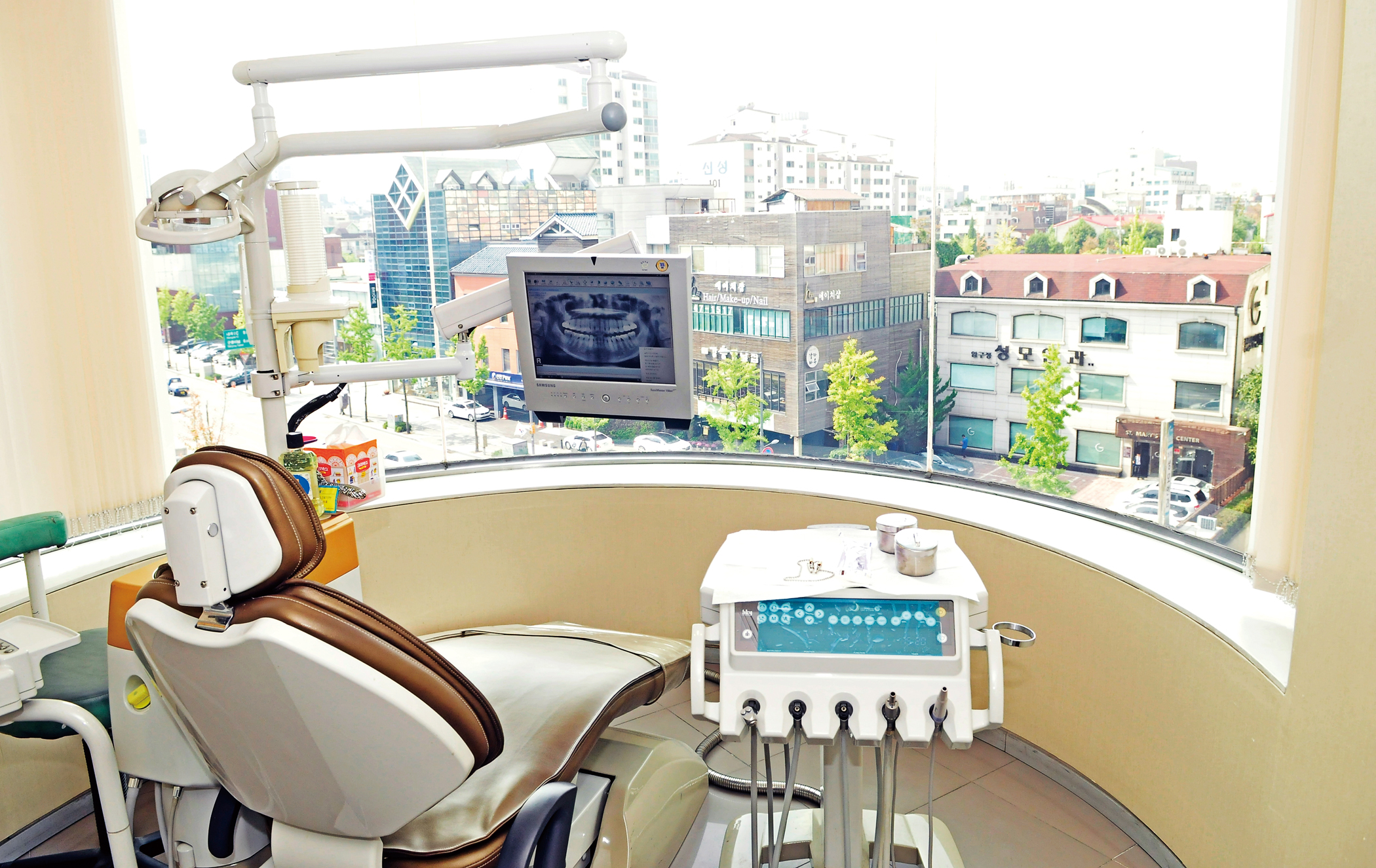 A+ Dental Clinic offers the best care in an internationally friendly environment
When you're living overseas, finding a good dentist with whom you can communicate is not always easy. A+ Dental Clinic, with two locations in Apgujeong-dong and one in the Seoul suburb of Bundang, offers not only top-quality service but does so in a friendly, English-speaking environment tailored to international patients. Whatever your dental needs are, A+ Dental Clinic has you covered.
Expat-tailored service
Founded in 1996, A+ Dental Clinic has spent nearly two decades providing some of Korea's best-quality dental services to local and international patients.
A+ Dental Clinic is especially popular with expatriate patients – not only is it a favorite of international residents of Seoul but many expatriates living in the countryside make the long trip to Seoul just to get treatment there, too. A number of patients from nearby countries, including Japan and China, make a point of dropping in for treatment when they come to Korea on business, too.
The clinic's top-quality care is the primary draw, of course, but the hospital goes out of its way to welcome international patients and make their therapy experience as hassle-free as possible. In the case of orthodontic work, for example, the hospital ensures that you can continue to get consistent treatment overseas at sister clinics all around the world. It also accepts a variety of popular insurance plans, including the Tricare plan favored by many U.S. service personnel stationed in Korea.
Communication proves no problem at A+ Dental Clinic, either. Not only are the department heads, specialists who received their training in the United States, perfectly fluent in English but the staff is composed of fluent English speakers, too, so patients can communicate their needs with little worry.
The hospital also works hard to minimize treatment times. Thanks to the clinic's in-house 3-D carving machine, the clinic can complete certain prosthodontic treatments, such as crowns, in just a single day. There's also an in-house lab where dental prostheses are made.
Wide range of treatments
Staffed by a crack team of doctors trained at top American and Korean dental schools, the clinic offers an impressively varied range of services, from the therapeutic to the aesthetic. Its specialized departments include:
Orthodontics Led by Dr. Kim Eung-soo, a Columbia University-educated and American board-certified orthodontist, the orthodontic department works to bring your teeth, lips and jaws into proper alignment, not only giving you a prettier smile but also allowing you to eat more comfortably and enjoy a better quality of life in general.
Prosthodontics If you're already missing a couple of chiclets, the prosthodontics department is here to help. Led by two American-trained prosthodontists, the department specializes in maintaining the oral function, comfort, appearance and health of patients with missing or deficient teeth, making use of gold and ceramic crowns, bridges, dentures and implants.
Periodontics The periodontics department treats gum diseases and disorders. Dr. Chung Kyung-uk provides a variety of periodontal treatments, including implant surgery, deep scaling and root planning, laser treatment, periodontal regeneration and soft tissue grafting. A graduate of New York University's advanced training program in implant dentistry, Chung has years of clinical experience with an over 99.2 percent implant success rate, and his implant department received the Grand Prize at the Korean Global Medical Service Awards 2008.
More specialized treatments
A+ Dental Clinic also has four specialty clinics that provide state-of-the-art treatments to patients who need them.
Implant Clinic Implants are artificial teeth that are implanted directly into the jawbone. In addition to their aesthetic function, implants play the same role as natural teeth.
Aesthetic Dentistry Clinic This clinic specializes in improving the cosmetic beauty of your smile through laminate veneers, ceramic restorations, composite resin fillings, teeth whitening and gum reshaping.
Laser Clinic The latest laser treatments can restore your smile with little bleeding or pain, if any. Teeth whitening procedures using lasers are available, too.
TMJ Clinic Temporomandibular joint (TMJ) disorders can be quite debilitating, causing discomfort even during basic jaw movements when eating, speaking or yawing. The TMJ clinic accurately diagnoses the spectrum of TMJ disorders and provides the necessary treatments.
[separator type="thin"]
More info
[wc_box color="info" text_align="left"]
A+ Sterilization System
In the Sterilized Implant Center, A+ Dental Clinic takes the utmost care to prevent any possible infections as they operate. All patients are treated with sterilized and/or disposable dental instruments. The clinic also uses sterilized-taped equipment and sterile water to provide patients with an absolutely sanitary environment for treatment.
[/wc_box]
GO> Apgujeong Branch
A short walk from Apgujeong Station (Line 3), Exit 2
Apgujeong Rodeo Branch
A 10-minute walk from Apgujeong Rodeo Station (Bundang Line), Exit 6
Bundang Branch
A short walk from Seohyeon Station (Bundang Line), Exit 3 or 4
T.02-3442-7616 for English-speaking coordinator
www.aplusnetworks.co.kr
Written by SEOUL staff
https://magazine.seoulselection.com/wp-content/uploads/2015/11/RYU6536.jpg
1325
2100
cyn
https://magazine.seoulselection.com/wp-content/uploads/2018/01/Seoul-logo.png
cyn
2015-12-02 11:08:35
2015-12-02 11:08:35
Restoring your smile