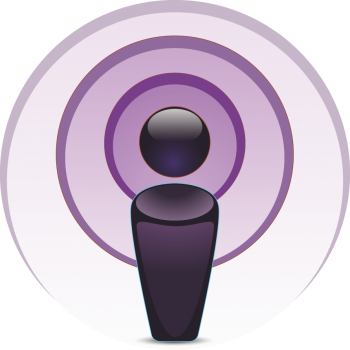 English-language podcasts about Korea are growing in popularity. Here's a list of podcasts from both amateurs and media professionals that can hold the attention of Korean nationals, expats and anyone interested in Korean culture.
48 Shades of Football
The only English-language podcast about the Korea Soccer league, 48 Shades of Football brands itself as "everyone's favorite Korean Football Podcast" with multiple episodes being released each week that focus on the Korean pro soccer.
Asia News Weekly
The podcast empire of American expat and Korean university professor Steve Miller, Asia News Weekly presents commentary and analysis on the region's biggest stories. Two distinct podcasts exists under the Asia News Weekly umbrella: Asia Now, which carries news, commentary and interviews from Asia, and The Asia Brief, which highlights recent stories from the Asia-Pacific region that you may have missed during the week.
The Cafe Seoul Podcast
Cafe Seoul is a Korean lifestyle podcast created in 2013 by expats who became dissatisfied with "management's death grip on creative control" at English radio stations in Korea. The fourth season is slated to begin in September with Canadian expat Rob "Roboseyo" Ouwehand, Korean-Australian adoptee Blossom Perriard and Korean-American marketing professional Eugene Hwang. New episodes are released every two weeks.
Chance & Dan DO KOREA
Chance & Dan DO KOREA is monthly variety show podcast with bands, standup comedians and news interviews recorded in front of a live audience. Created in 2011 by American radio journalist Chance Dorland and expat comedian/ESL teacher Dan Wiberg, the show also releases weekly "mini update" episodes between live events that focus on issues arising in their daily lives.
The g1 pdcst
The g1 pdcst was created in October of 2014 by expat radio DJ, English teacher and American expat George Prime to discuss insights pertaining to life, culture and current events in South Korea. Its branding as "your voice in Korea" comes across in each episode with stories and interviews on a wide range of topics, but episodes are released less frequently than other podcasts.
The GrooveCast
Hosted by radio journalist Chance Dorland, The GrooveCast provides interviews with writers, newsmakers and members of Korea's English speaking community in conjunction with the magazine Groove Korea. The show addresses a diverse array of topics spanning indie music to human rights and national politics with a fun yet poignant look into Korean issues. Three or more new episodes are released at the beginning of each month.
Korea and the World
Korea and the World is a podcast that interviews academics, professionals and intellectuals on current political, economic and societal issues from the Korean perspective. The podcast is the creation of three international students studying at Seoul National University with a new episode released every week.
The Korea File
The Korea File is a podcast of conversations about music, history and society created by Canadian broadcaster and Jejudo Island English teacher Andre Goulet. Topics are wide ranging but often focus on Jejudo culture and the changing landscape of Korea's number one travel destination with new episodes released every Wednesday.
KoreaFM.net Talk Radio & News Podcast
Korea FM is a new, online radio station that features independent musicians and broadcasters alongside its own original content: The Korean News Update, a daily report of the days most interesting stories released each morning, This Week Korea, an anything goes panel discussion program featuring the opinions of expats and Korean nationals on stories from the last week, and Korea Speaks, a weekly report on current issues featuring man on the street and other interviews.
The Korea Society Podcast
The Korea Society is a private, nonprofit organization dedicated to the promotion of greater awareness, understanding, and cooperation between the people of the United States and Korea. Their free podcast features audio from programs on areas of public policy, business, education, intercultural relations and the arts.
The Korea Underground Podcast
Korea Underground Podcast is hosted by three expats living, working, loving, and drinking in Korea. Long episodes featuring in-depth discussions are released roughly every two weeks.
Notebooks on Cities and Culture
World-traveling interviewer Colin Marshall recorded an entire season of his podcast (40 interviews) in South Korea with some of the biggest names in broadcasting, restaurants, the arts and academia. These interviews are a must for any podcast fan interested in Korea.
NKNews.org Podcast
Hosted by veteran American broadcaster Kurt Achin, interviews focus on cultivating a better understanding North Korea and the forces shaping it with one new episode released each month.
Written by Chance Dorland
https://magazine.seoulselection.com/wp-content/uploads/2018/01/Seoul-logo.png
0
0
rjkoehler
https://magazine.seoulselection.com/wp-content/uploads/2018/01/Seoul-logo.png
rjkoehler
2015-12-02 18:14:16
2015-12-02 18:14:16
Korea-Related Podcasts