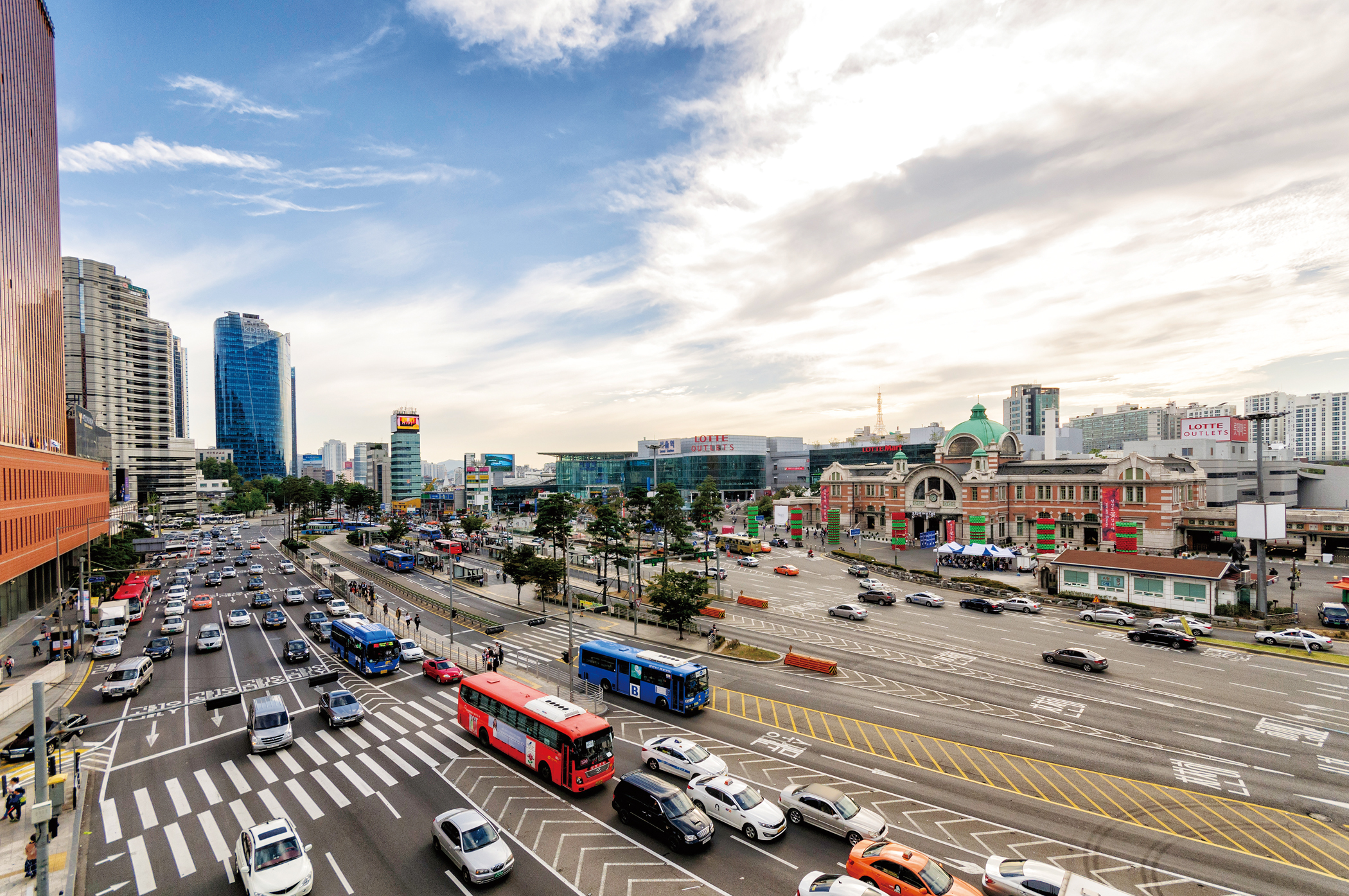 Thinking Bus turns the bus ride to work into a cultural experience
On any given day in Seoul, some 5 million people will get on a bus. Buses account for just more than half of all of Seoul's public transit use, making them a popular way to get around the city. The bus and metro system work incredibly well to move huge numbers of people to and from work, home, school and sites around the city, integrating seamlessly thanks to mobile transit cards and chips in smartphones. Ease and convenience don't inspire much thought though, and many people don't think much about their daily commute, even as it takes up a significant part of the day for most Seoulites. The Thinking Bus project, a Korean-language pamphlet series, aims to change all that by giving people new information about the buses they ride every day, inspiring a more thoughtful, interesting experience of public transit.
Artistic inspiration from an unlikely place
The Thinking Bus' project director Lee Hyerim and designer Lee Yeyeon are both experienced when it comes to long slogs through the city. The two highschool friends were studying together at Ewha Womans University and, like most students in Korea, they lived with their families rather than live at school in the dorms. Hyerim lives in Seoul, while Yeyeon made an even longer trek from the satellite city of Bundang, just south of the capital. Long bus rides downtown and to school gave them both time to think about their commutes, something they noticed not everyone was doing.
"People were just sleeping, or playing on their phones," says Hyerim. People weren't looking out the windows or experiencing the world around them on the ride to wherever they were going. It seemed like a lost opportunity to the two sophomores. What if people could learn more about the city around them as they traveled through it? Not letting their student status stand in the way, they started the project in 2012 in their free time.
Both women had a strong interest in symbols, and were studying fine arts and design at Ewha. Musing on strong city symbols, like the famed "I (Heart) New York" logo and the iconic double decker buses of London, they started to think about what an equivalent symbol would be for Seoul. Finally, they turned to their own daily transport as inspiration for a new symbol for the city of Seoul: It's bright, color-coded and nearly ubiquitous buses.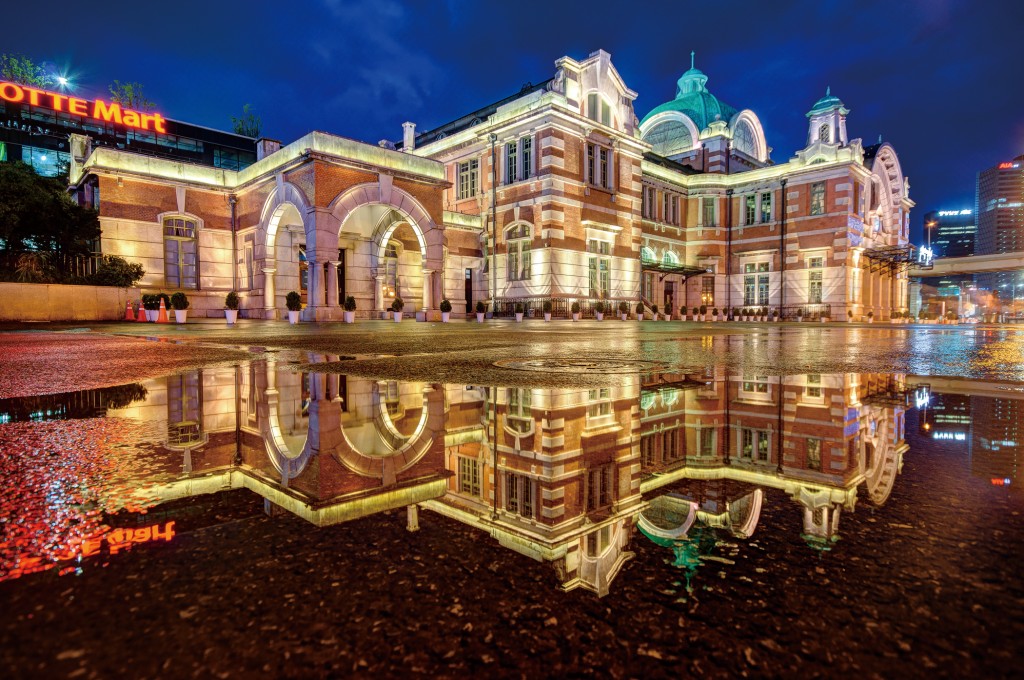 Getting it all moving
With a concept in mind, the two women got to work designing and took a bus-by-bus approach. Starting with the buses they rode all the time, they started mapping out the routes and thinking about the spaces they passed through. What was interesting? What was overlooked? What were the special characteristics of each route? Each bus requires extensive research, followed by a unique design for each issue that highlights the theme for that route. The first issue rolled out in September 2012, and it takes about two months of riding, research, writing and designing to produce each one. Supported by the Seoul City Bus Transportation Association, issues are distributed through cafés and small publishers around the city, such as Hello Indie Books in Yeonnam-dong, The Book Society in Seochon, and Storage Book and Film in Yongsan-dong. They've also produced a book and art pieces for the project.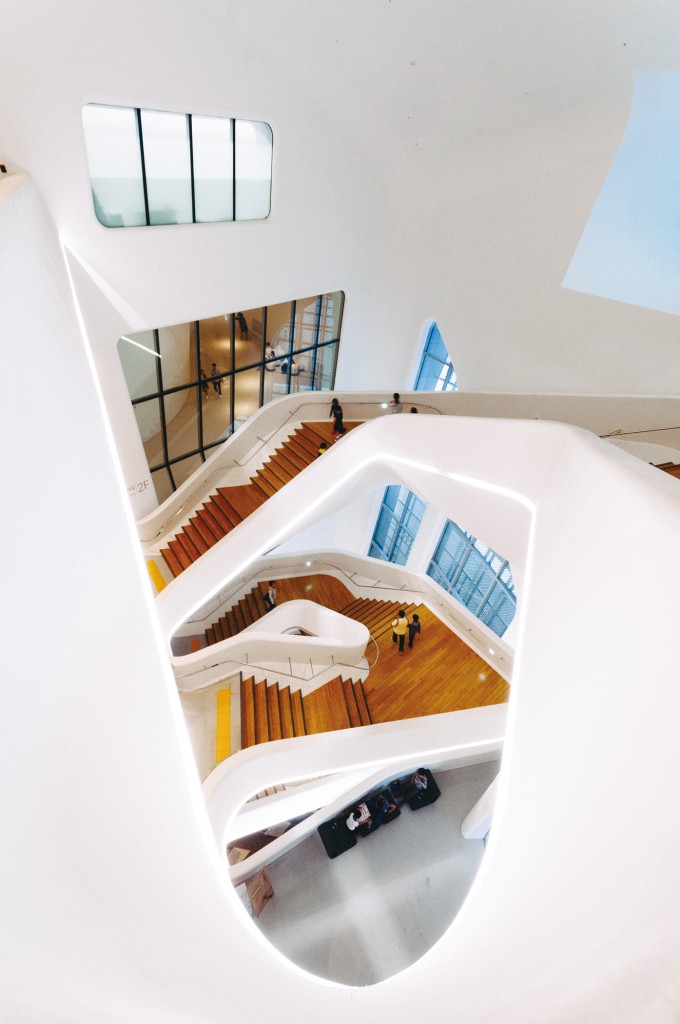 A whimsical approach to getting from here to there
The Thinking Bus project works very differently from most tour maps. Usually, a tour map or book tells people how to move between different sites and spaces effectively, hopping between subway, bus, and other transportation methods. The transit is nothing but a means to an end. The Thinking Bus Project takes a different tack by focusing on a single bus route from end to end, highlighting things to appreciate along the route. Each issue of Thinking Bus tackles just one bus line from start to finish. To make the trip even more engaging, each bus route has its own theme, from architecture to music and culture.
The issues are produced as folding, double-sided pamphlets, and color coded like the buses they represent in blue, green, red, and yellow for the trunk, branch, rapid and circulation buses, respectively. Each issue contains practical information, including the first and last bus times, the length of the route, how many seats are available, how often it runs, and what it costs to ride. But the information goes well beyond that, to include interviews with different riders, news and trivia from along the route, interesting or useful tidbits about different stops and recommendations for the best things to try in different neighborhoods. It can include everything from detailed technical information on the bus' air conditioning system to gossip from locals to recommendations for the best places to eat and drink to pointers on seat etiquette. The idea is to give riders a deeper appreciation of the system itself and the places they visit on an everyday basis.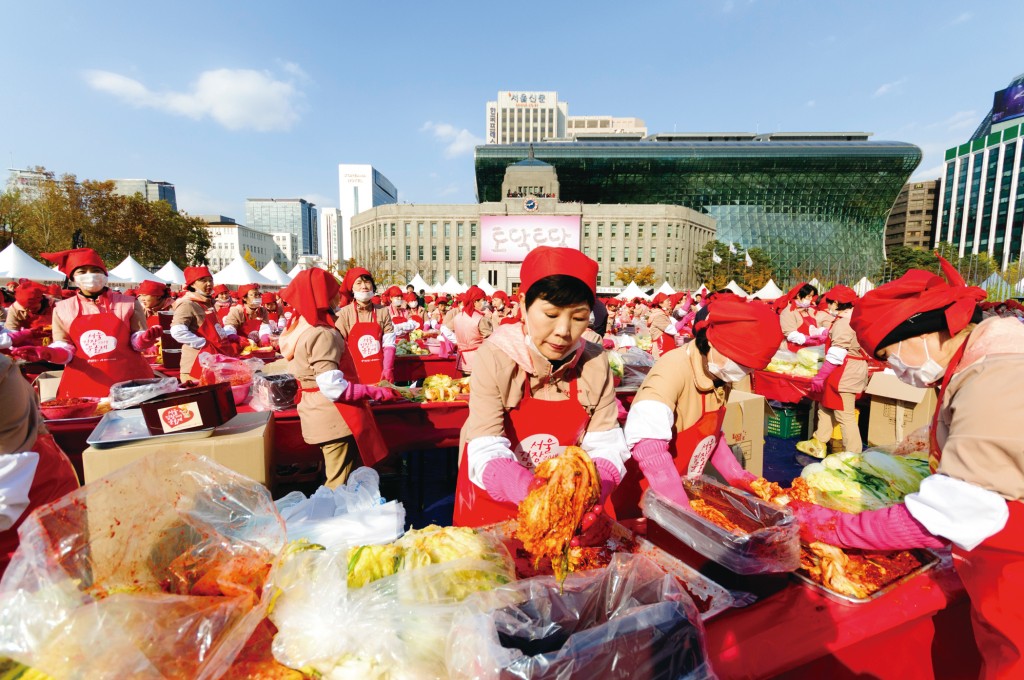 Taking on the city, bus by bus and theme by theme
Each issue is themed to highlight a different aspect of the city. A recent issue looking at the green 7016 branch line, which runs between the Unpyeong Garage and Sangmyeong University, turns the route into a board game where each main stop along the way becomes a space, with penalties and prizes along the way. It's designed so that two or more people can play together at home, or while riding the bus together by using "rock, paper, scissors" instead of dice to determine how far you move. The game itself is designed to help riders interact with the route by hopping on and off to rest and look around, but also just as a way to help people pay attention to the physical space through which they're moving. Other issues, like the 7022 concentrate on the experience of going from the low, flat central part of the city up into the mountains, while the 406 issue concentrates on music and art venues.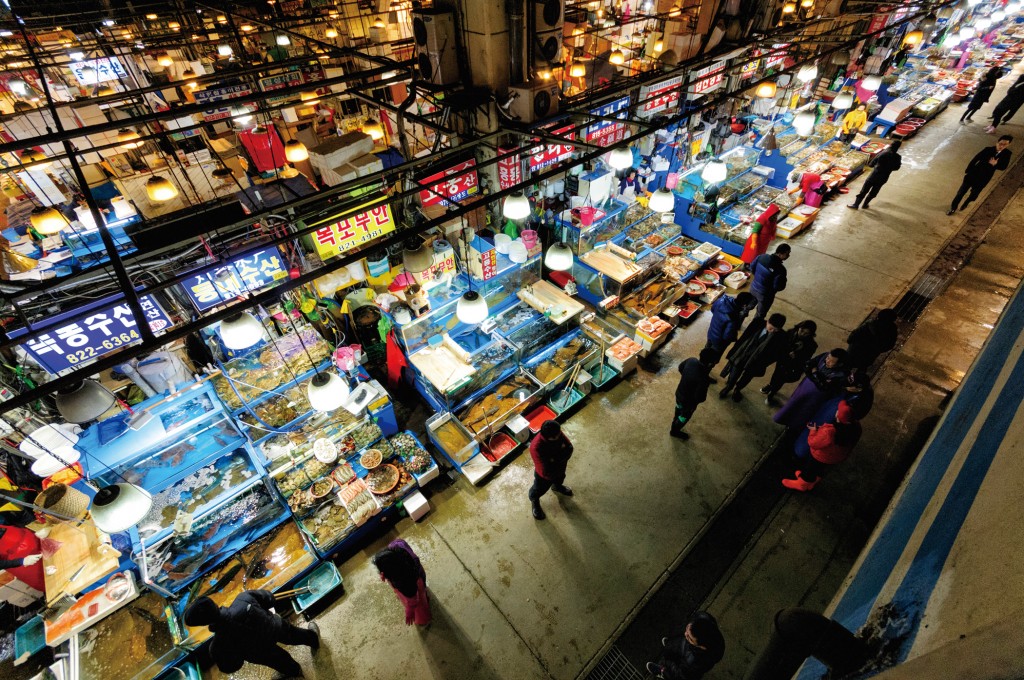 Thinking it over
The Thinking Bus project asks bus riders to think about their role as riders, as participants in public spaces and as people living in a city more deeply. By representing the city in new ways, it seeks to make people more aware of the pulsing city surrounding them and make the act of just riding the bus into a new, enlightening experience. Through art and design, they're reaching out to the people around them, asking us all along on a new, contemplative, and fun ride.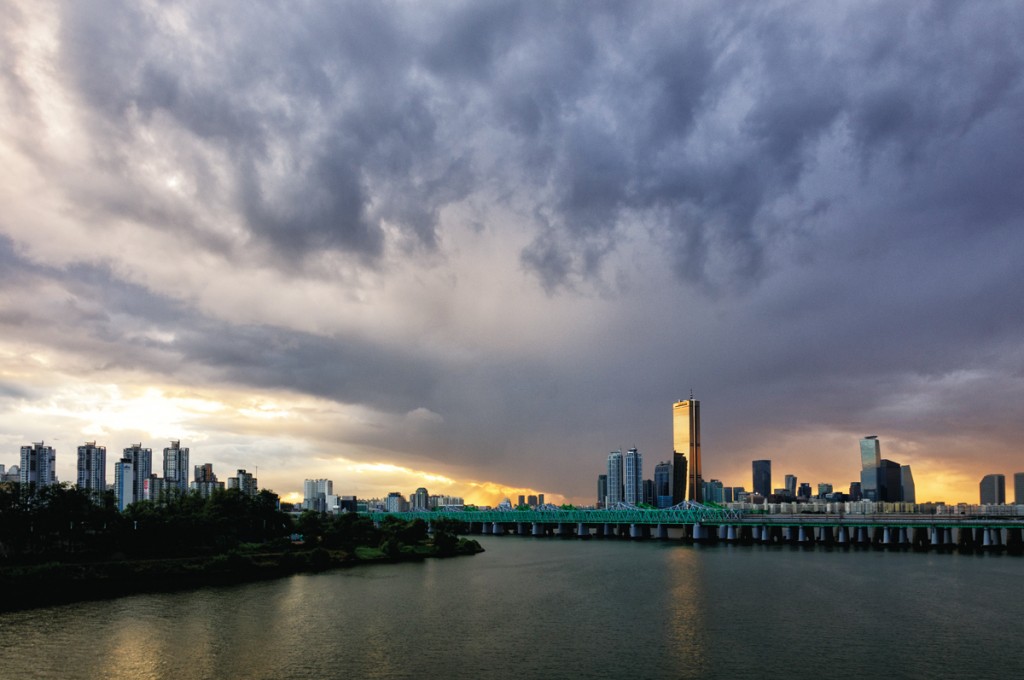 [separator type="thin"]
More info
The Thinking Bus project maps can be picked up at cafés and small publishers around the city. Recent issues are free, but back issues are KRW 2,000 a copy. The organizers can be reached via Facebook (www.facebook.com/thinkingbus), Naver Blog (blog.naver.com/thinkingbus), Twitter (@Thinking_Bus) and Instagram (thinkingbus).[wc_box color="primary" text_align="left"]
Discovering Seoul's history on Bus 152
One of their more recent and detailed editions, Issue 152 looks deeply at the city's architecture and history, plotting out major buildings both new and old along the way in a "Bus 152 Time Travel Graph." Beginning with the Joseon Dynasty's Hoamsa Temple in Uijeongbu, the bus lurches forward in time to the Samseongsan Jugong Apartments of the year 2000 before winding back slowly through modern architecture around places like Noryangjin, the Hangang Bridge and Euljiro before reaching the center of Seoul, where time periods collide. In short order, the bus passes Seoul Stations both modern and colonial (now rechristend Cultural Station Seoul 284), the ancient but rebuilt Namdaemun Gate, City Hall's colonial façade and modern glass extension and the smashing together of ultra-modern and ancient at the Dongdaemun Design Plaza, which embraces Joseon-era archaeological sites, next to Dondgaemun Gate itself. The rest of the bus ride back out from the city core, snaking through the '60s, '70s and on into the 2000s helps map out the expansion of the city over time. Through the architecture along the route, Thinking Bus helps guide the rider through time and space, getting a sense of the growth of urban Seoul and its exposed history. Each highlighted building gets its own history, whether it was built in 1395, 1935 or yesterday.
[/wc_box]
Written by Jennifer Flinn
https://magazine.seoulselection.com/wp-content/uploads/2015/11/DSC_7038.jpg
1395
2100
cyn
https://magazine.seoulselection.com/wp-content/uploads/2018/01/Seoul-logo.png
cyn
2015-11-07 12:26:16
2015-11-07 12:26:16
Rethinking the commute