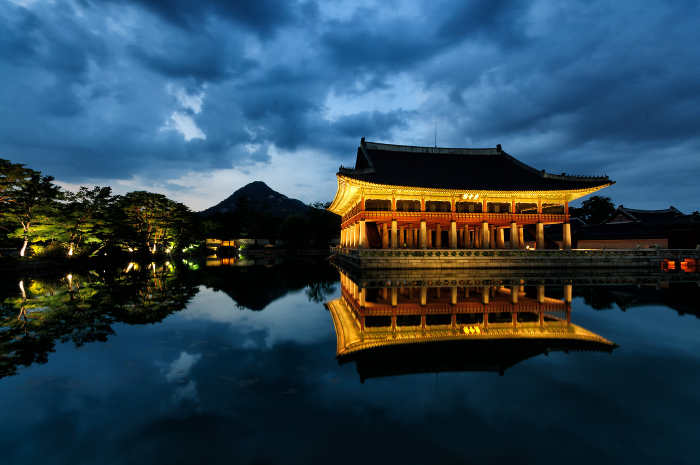 Last Chance to See Gyeongbokgung, Changgyeonggung at Night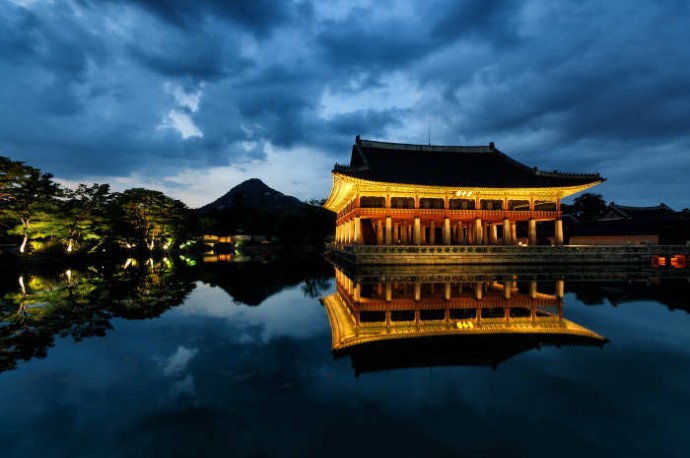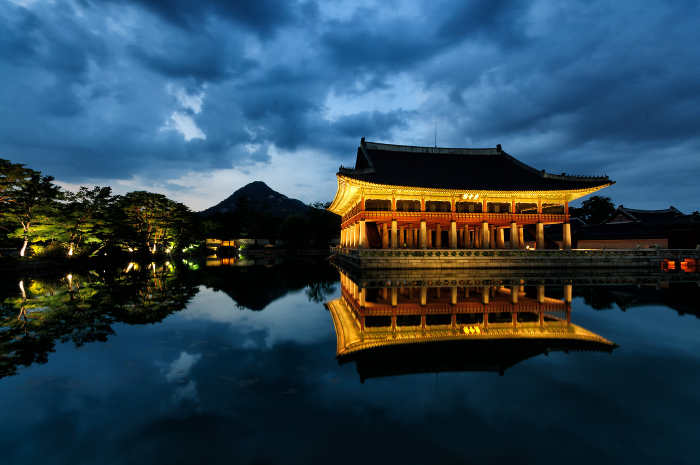 Gyeongbokgung and Changgyeonggung palaces's nightime admission will end Aug. 27 (Changgyeonggung) and Aug. 28 (Gyeongbokgung), so if you haven't visited them yet, please do so this week.
VENUE: Gyeongbokgung Palace, Changgyeonggung Palace
DATES: Gyeongbokgung: Aug. 12-28 (closed on Aug. 18, Aug. 25), Changgyeonggung: Aug. 11-27 (closed Aug. 17, Aug. 24). 7:30-10:00 PM (entry ends at 9:00 PM)
ADMISSION: KRW 3,000 for Gyeongbokgung, KRW 1,000 fo Changgyeonggung. IMPORTANT! Koreans should reserve a ticket ahead of time (go here and here). Foreigners, however, can get tickets on-site on a first-come, first-serve basis (200 tickets a day at Gyeongbokgung, 100 tickets a day at Changgyeonggung).
MORE INFO: See this link.
GETTING THERE: See this map.
Silk Road Cultural Festival in Gyeongju 2015

The Silk Road Cultural Festival in Gyeongju seeks to foster understanding of Eurasian culture and promote international exchanges through exhibits, cultural performances and more. In particular, check out the Silk Road Grand Bazaar, where some 20 Eurasian nations have come together to present their traditional architecture, food, crafts and performing arts. The event also makes a great opportunity to explore the historic city of Gyeongju, the ancient capital of the Silla Kingdom (57 BC-AD 935). Don't miss the Special Exhibit of Golden Shilla Artifacts at the Gyeongju National Museum, featuring 460 artifacts including the beautiful Gilt-bronze Maitreya in Meditation, National Treasure of Korea No. 83.
VENUE: Gyeongju World Culture Expo Park and surrounding area
PERIOD: Thru Oct. 18
MORE INFO: See this link.
GETTING THERE: See here.
Hesse's Drawing Exhibition: A Travel to Myself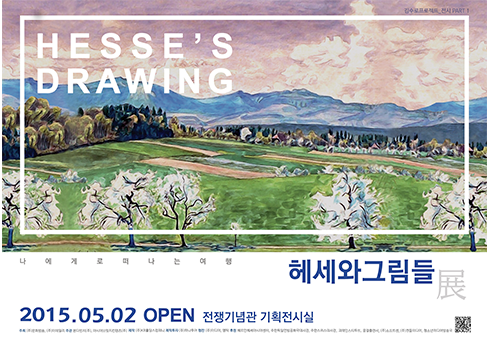 While he's best known as a Nobel Prize-winning poet and novelist, Hermann Hesse was also an accomplished painter and drawer. This exhibit features some 500 of his 2,500 drawings, including 150 which have been projected on big screens using HD projectors, turning the entire space into a canvas. The German-born Swiss cultural giant, whose work explored themes such as self-knowledge and spirituality, is one of the most widely read European authors of the 20th century, with works such as "Steppenwolf" and "Siddhartha" attaining particular popularity with the rise of the counterculture movement of the 1960s.
VENUE: War Memorial of Korea
PERIOD: Thru Nov. 1
MORE INFO: T. 02-540-0329
ADMISSION: Free
GETTING THERE: Samgakji Station (Line 6), Exit 12
RAS-KB Excursion: Donggang River Rafting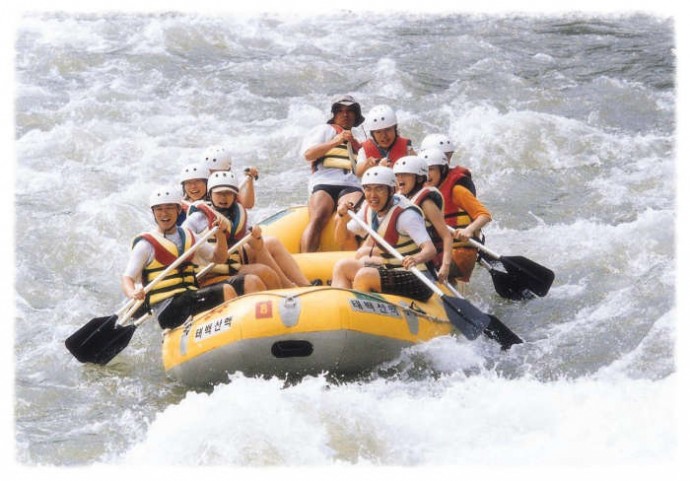 Join the RAS as it takes an adventurous rafting tour along the scenic Donggang River in Gangwon-do. The Donggang is a serpentine, 60 kilometer-long stream flowing through rugged limestone terrain in mountainous Gangwon province's Yeongweol, Pyeongchang, and Jeongseon counties. Besides boasting breathtaking scenery, the Donggang is an ecological jewel – it is the only remaining virgin territory in South Korea, boasting a wealth of rare flora and fauna. It is often compared to Guilin in China, a world famous tourist destination owing to its picturesque limestone mountains; however, the Dong River retains a more pristine and serene atmosphere, according to tourist experts.
VENUE: Donggang River, Gangwon-do
DATE: Aug. 29
MORE INFO: See here.
PRICE: KRW 83,000-99,600
GETTING THERE: See link above.
https://magazine.seoulselection.com/wp-content/uploads/2015/08/tumblr_nt8ead4QJI1ql3r9do1_1280.jpg
465
700
rjkoehler
https://magazine.seoulselection.com/wp-content/uploads/2018/01/Seoul-logo.png
rjkoehler
2015-08-25 18:25:23
2015-08-25 18:25:23
GOINGS ON AROUND TOWN: AUG. 24-31