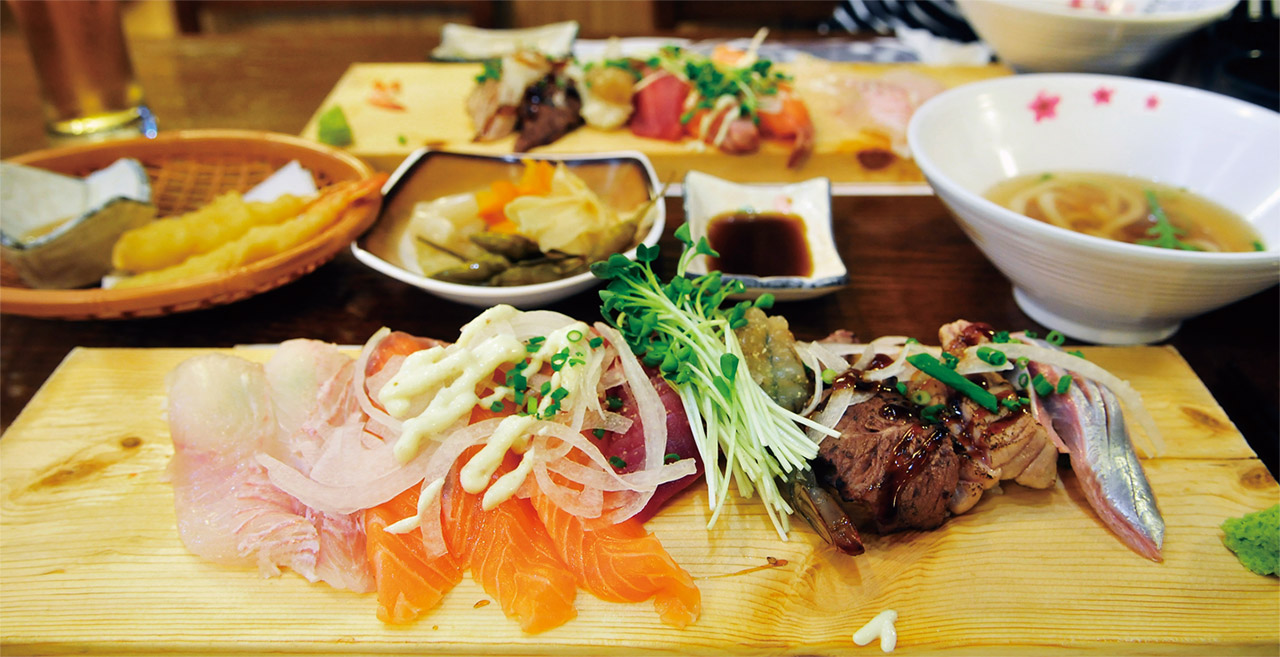 Fuel up on good food, any hour of the day
In the city that never sleeps, "It's four in the morning" is not an excuse to settle for less-than-stellar dining. Whether you're a party animal, a famous face hiding from the crowds or simply an insomniac, these tasty restaurants will serve you whenever you're hungry, no matter what the time may be.
Saebyuk Jip   새벽집
"Dawn House," as this restaurant's name translates, is a 24-hour Korean restaurant conveniently located within walking distance of Ellui Hotel and its more famous basement, Ellui Seoul. But as Saebyuk Jip's glitzy Gangnam address would suggest, this restaurant doesn't cut corners just because it's open late. This spot is known for the surprisingly high quality of its beef, which is especially apparent in its yukhae bibimbap, a version of the ubiquitous rice-and-veggie mix that incorporates strips of 100 percent raw beef. The dish also comes with a side of hearty oxblood soup, a Korean specialty known for its potency as a hangover cure.
Saebyuk Jip also has plenty of private dining rooms and semi-private booths, so if you happen to be a tired club-goer who'd rather eat out of sight of the public, you'll be in good hands.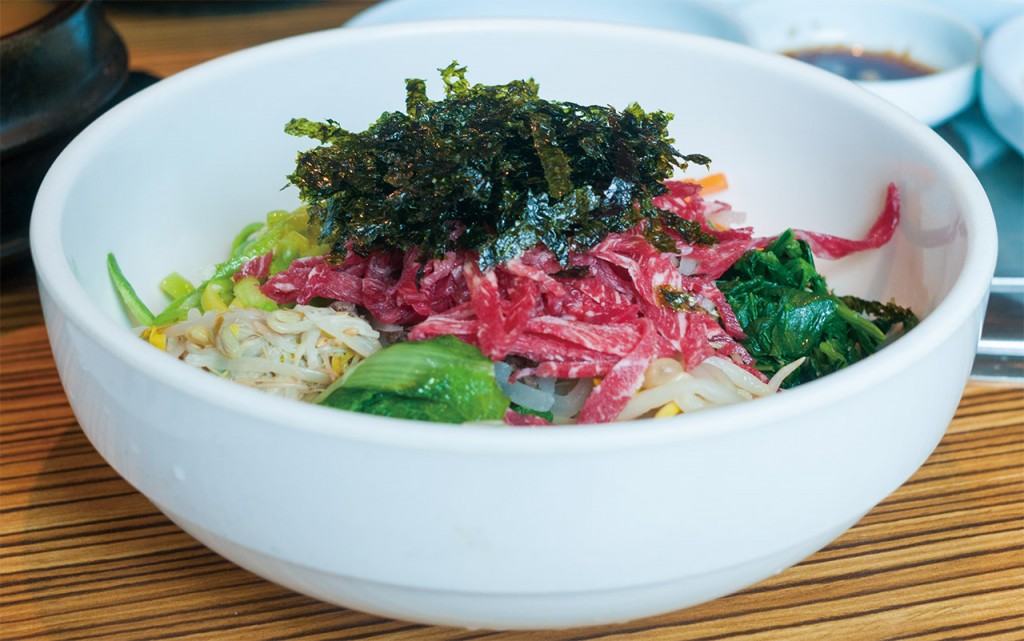 Baekunbong Makguksu 백운봉 막국수
A block away from the looming Gothic spires of the Choonghyun chapel, in the alleyway that serves as a lunchtime playground for GS Tower workers, lies Baekunbong Makguksu, a celebrated shrine to one of Korea's most refreshing dishes.
Makguksu is a buckwheat noodle mishmash from Gangwon-do, famous for being served with whatever ingredients the chef prefers. In Baekunbong's case, there are three varieties to choose from: the traditional spicy Bibim Makguksu; an icy, pleasantly tart Dongchimi Makguksu; and the exceedingly plain Deulgireum Makguksu. Go with the Bibim to taste makguksu as it's supposed to be tasted – thick, chewy noodles and a perfectly balanced sweet-and-spicy sauce with a subtle kick that almost reminds you of a good spaghetti.
As for why it's open 24 hours? Buckwheat noodles are known for being low-calorie … which may make makguksu an ideal midnight (or later) snack.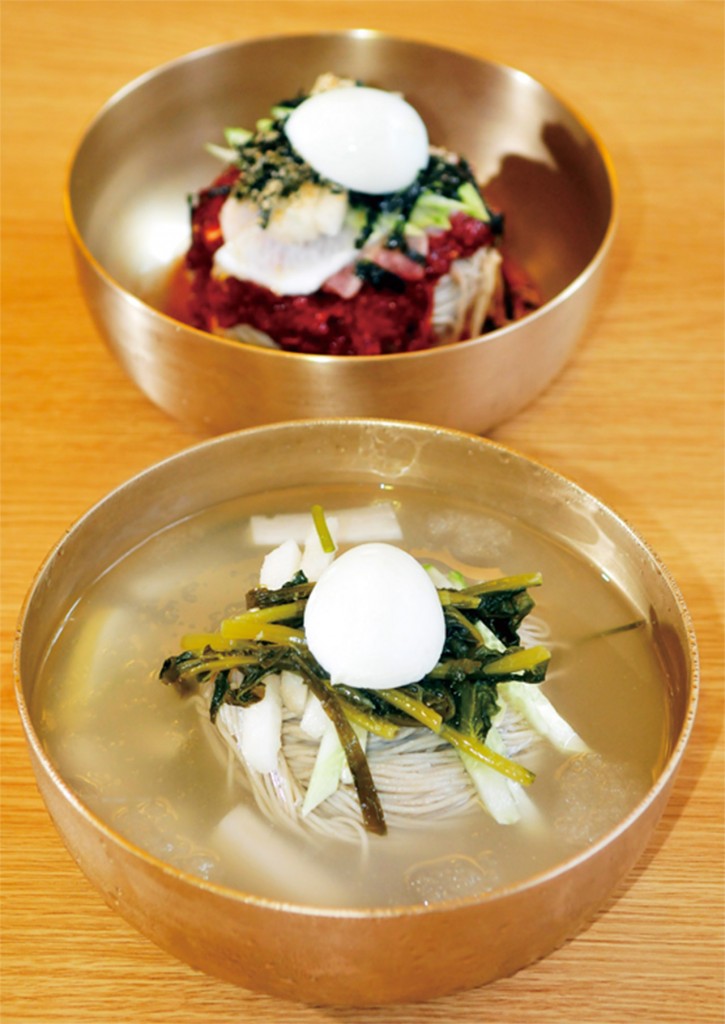 Park Yong-seok Sushi   박용석 스시
One of Hapjeong's quieter corners houses Park Yong-seok Sushi. With its cheerily cramped wooden booths, this homey restaurant serves good sushi at any hour of the day or night, but that isn't its biggest draw: Park's calling card is the eye-popping size of its cuts, with a taste and price that are equally impressive. The pieces are huge – the kind of sushi you pop into your mouth and then immediately wish you had chopped it in half first.
The titular Park Yong-seok Sushi Set comes with 12 pieces of sushi preceded by a small cup of hot rice porridge, udon noodles and basket of tempura. The sushi set itself includes staples such as salmon, halibut and tuna, along with a few extras. Favorites are the decadently buttery raw prawn marinated in soy sauce – there's only one of these per set, so get dibs – as well as the surprisingly soft grilled steak sirloin.
One last tip: Avoid ordering too much. The servings here are so big that you may witness the sad sight of delicious sushi left uneaten.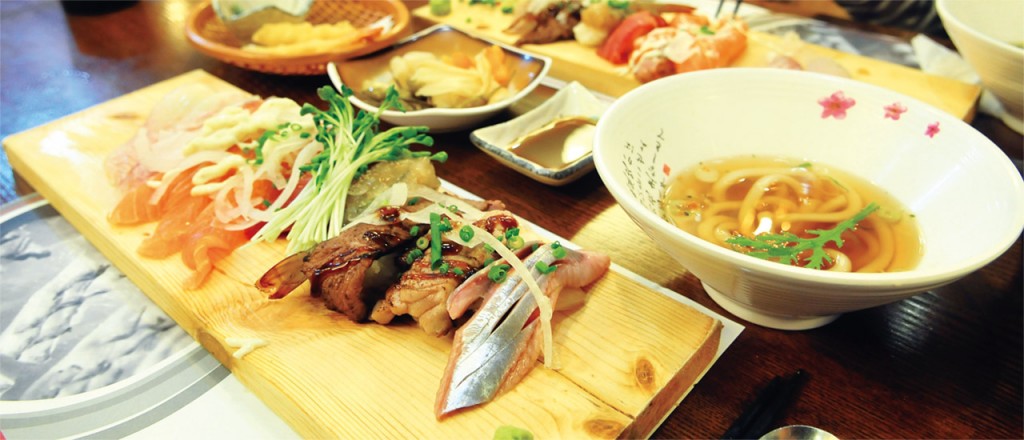 [separator type="thin"]
More info
Saebyuk Jip
GO> 129-10 Cheongdam-dong, Gangnam-gu (6 Dosan-daero 101-gil, Gangnam-gu)
FYI> T.02-546-5739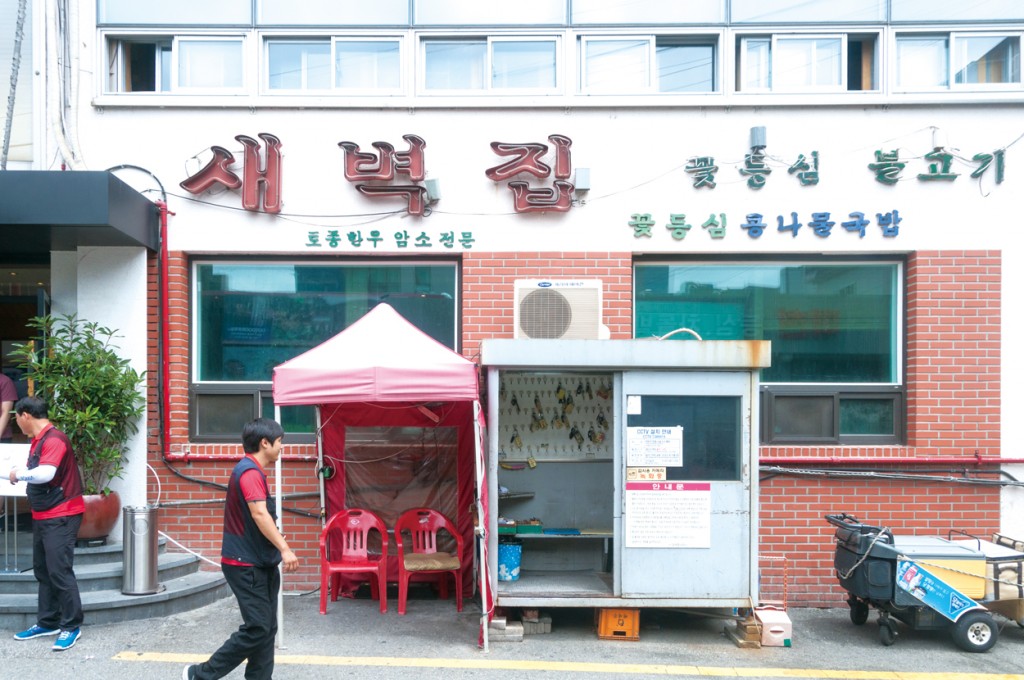 Baekunbong Makguksu
672-39 Yeoksam-dong, Gangnam-gu (30 Eonju-ro 93-gil, Gangnam-gu)
FYI> T.02-554-5155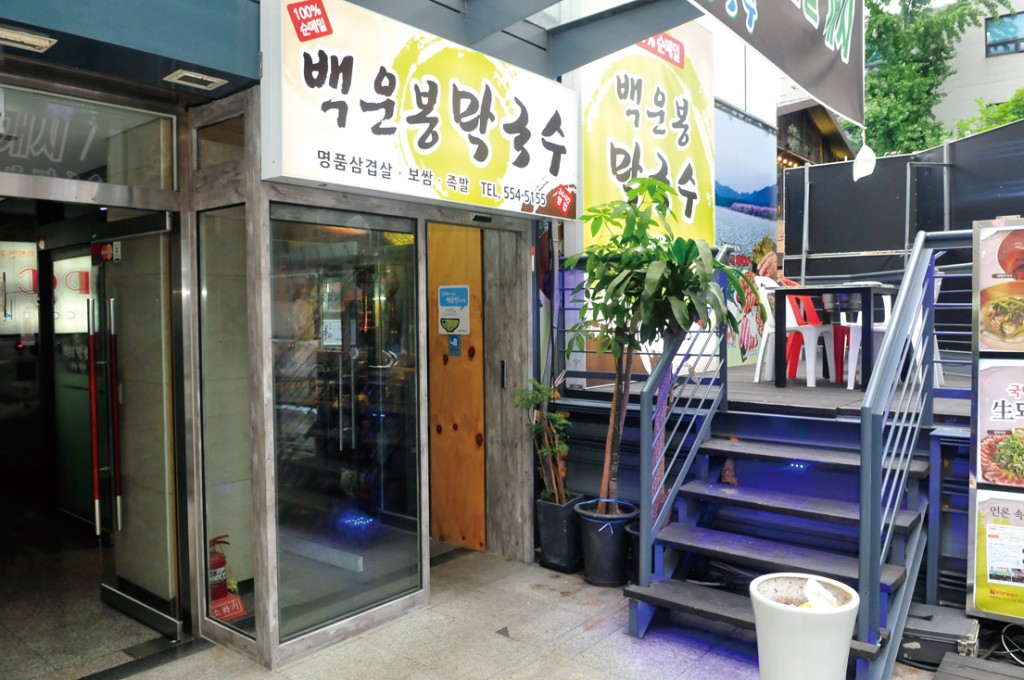 Park Yong-seok Sushi
GO> 465-1 Seogyo-dong, Mapo-gu (126 Donggyo-ro, Mapo-gu)
FYI> T.02-325-0151 / Take-out available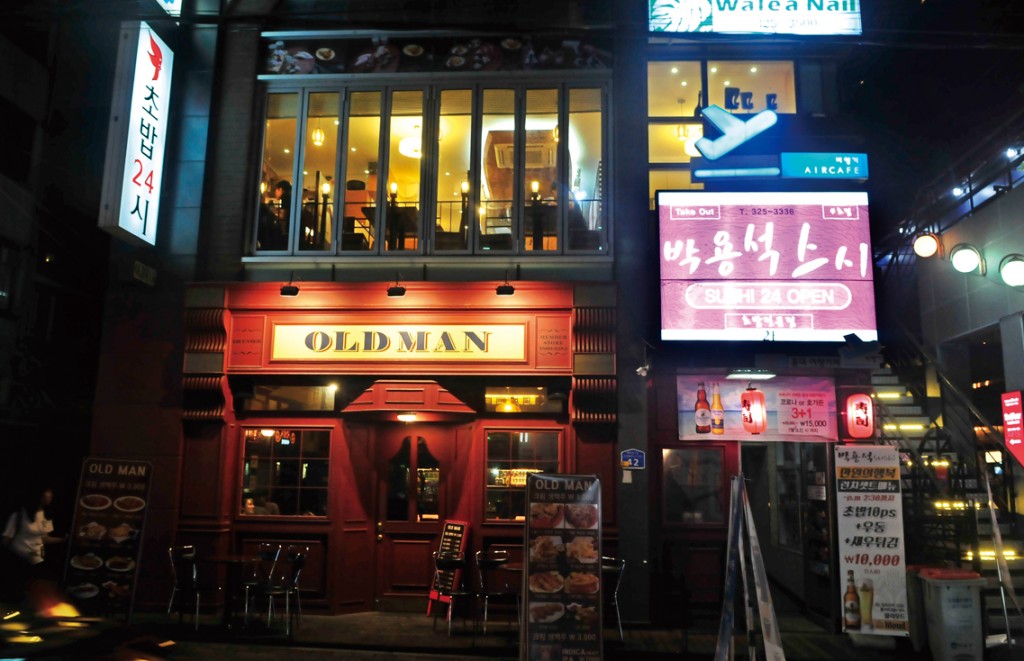 Written by SEOUL staff
Photographed by Ryu Seunghoo
https://magazine.seoulselection.com/wp-content/uploads/2015/07/RYU5381수정.jpg
657
1280
cyn
https://magazine.seoulselection.com/wp-content/uploads/2018/01/Seoul-logo.png
cyn
2015-08-14 16:16:11
2018-02-13 16:25:19
Twenty-four-hour eateries