Cool off this summer with one of Korea's refreshing shaved ice desserts
In a recent video on pop culture site Buzzfeed.com, renowned food blogger Lynn Chen (theactorsdiet.com) named Korea the country in Asia with the best dessert. And what dish was it that put this country on the culinary map? Look no further than your local café for the answer: bingsu, or shaved ice, which is a big deal here. With every variety under the sun on the market, how can you choose from the extensive selection of flavors, toppings and styles? Don't sweat it – SEOUL magazine has got you covered. After our one-stop flash guide to shaking off the summertime sizzles, we expect you to dive forth and dig in. Summer is calling.
I'm C
There are imitators, and there are originators. A stunner from the start, this dessert café set the precedent for melon bingsu for all to mimic, so what did they do? Get a patent for their unique design and methodology, of course. The creation calls for an entire melon to be hollowed out and then refilled with melon balls and a pool of just-shaved ice and sweetened milk – no artificial flavors allowed. Top that with a handsomely tall swirl of vanilla ice cream, sprinkles of sliced almonds, more melon balls and voilà! It's almost too pretty to eat, that is, until you actually start and there's no stopping you.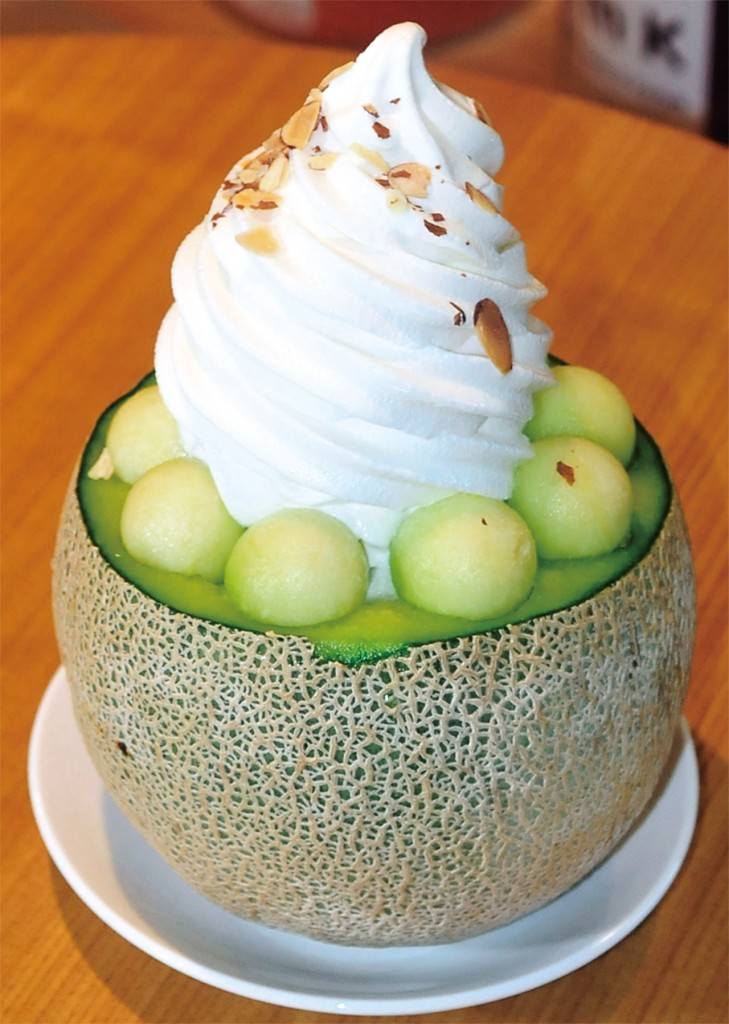 DongBingGo
Bingo really was the name-o with this small neighborhood gem. As if the line wasn't already out the door and around the corner, this family-operated joint boasted an even longer queue when they were recently featured on a popular Korean food show for exemplifying traditional Korean sweet red bean concoctions from scratch. With a foundation made of only ice, milk and condensed milk, the delectably soft, fluffy, cloud-like mouth feel melds beautifully with the sweet, wholesome red bean notes. Just so your jaws don't get bored, though, let's not forget the tteok, or pieces of glutinous rice cake, that reside atop the creation for your chewing pleasure. Feeling a bit more Korean? Go for the Mee-Sut-Garu Pat Bingsu, which is doused with a scoop of roasted multigrain powder. After your first bite, it's not hard to see why this corner shop is considered one of the top-three best bingsu places in Korea.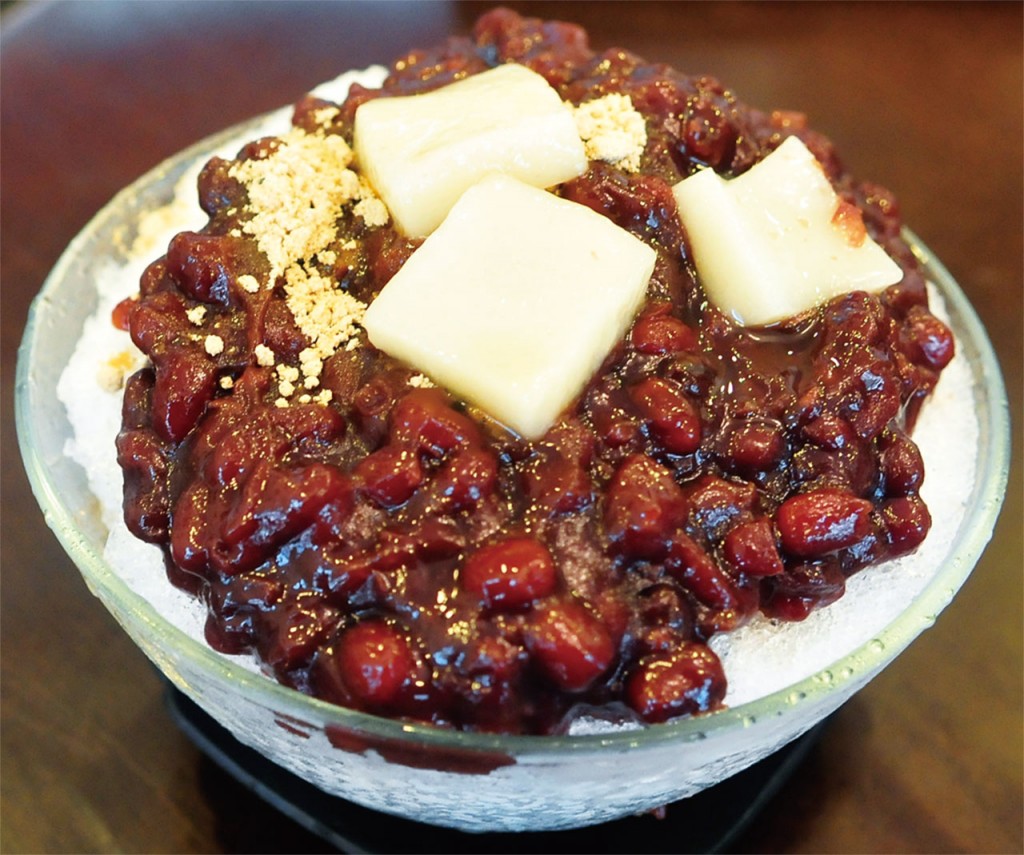 HoMiBing
Good things come in small packages, and in no place is this more true than in the Taiwanese-style bingsu that is currently taking Korea by storm. Unlike the traditional shaved ice forms found in Korea, these shaved milk layers rest beautifully atop one another, creating a marvelous, velvety confectionary hill. Each dish includes a whole soft mango, accompanied by mango pudding and jelly. Dried cranberries and almonds take their rightful place on the crown, and the rest, as they say, is history. If you're in search of more Korean flare, however, then feel free to opt for the InJeolMi Bingsu, or "Bean Flour Ice Flakes," for that earthy taste of roasted beans, dates, almonds and chia seed – talk about the ultimate superfood. A dessert you can feel good about eating? I'll have two, please.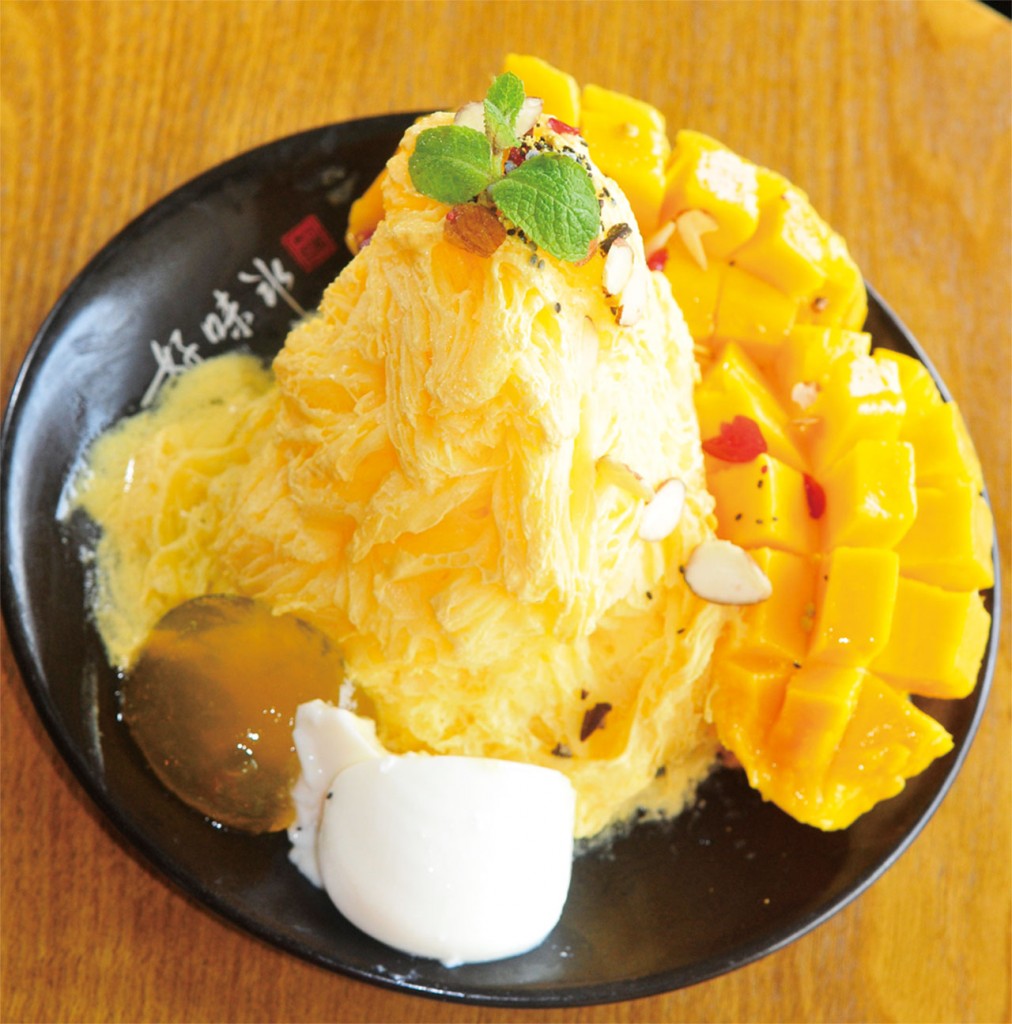 Pop Container
If there were ever a bingsu that demands respect, this one's it. All bow down to the mighty "Oreo Bingsu." The sheer height of this concoction is enough to wow anyone who comes its way, but if you can stomach the entire monster, you are everyone's true culinary hero. A tall mountain of an Oreo milkshake-like creation is covered with more Oreo powder (because why not?) and rests on top of a shaved ice and milk base. A lone ranger Oreo cookie hails from the summit, and there's just no graceful way to eat this, so have at it and hope that your date doesn't mind. If they do, then let's just say you have bigger problems to worry about than the little chocolate cookie crumbles that are happily perched between your teeth. Good luck.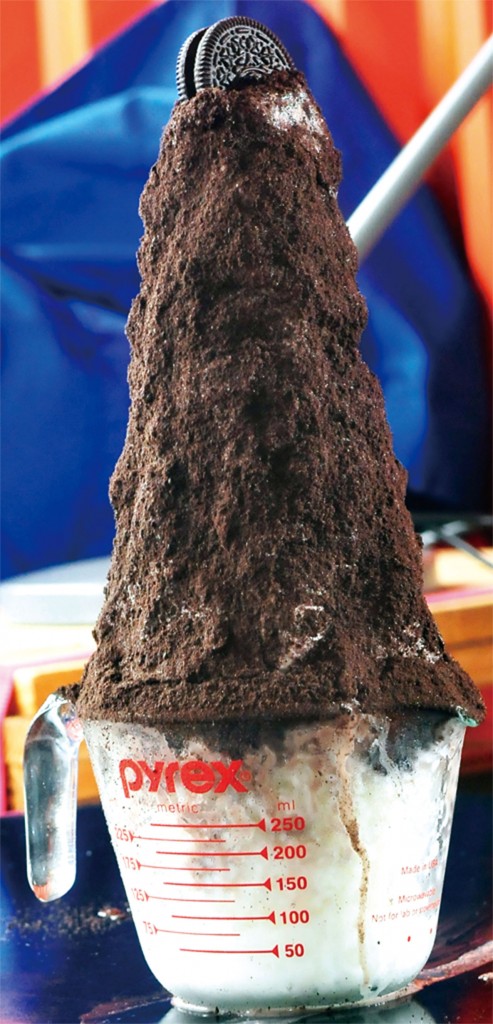 [separator type="thin"]
More info
I'm C (multiple locations)
Gangnam-gu Chungdam-dong 118-17 서울특별시 강남구 청담동 118-17
T. 02-511-5512, www.cafeim.co.kr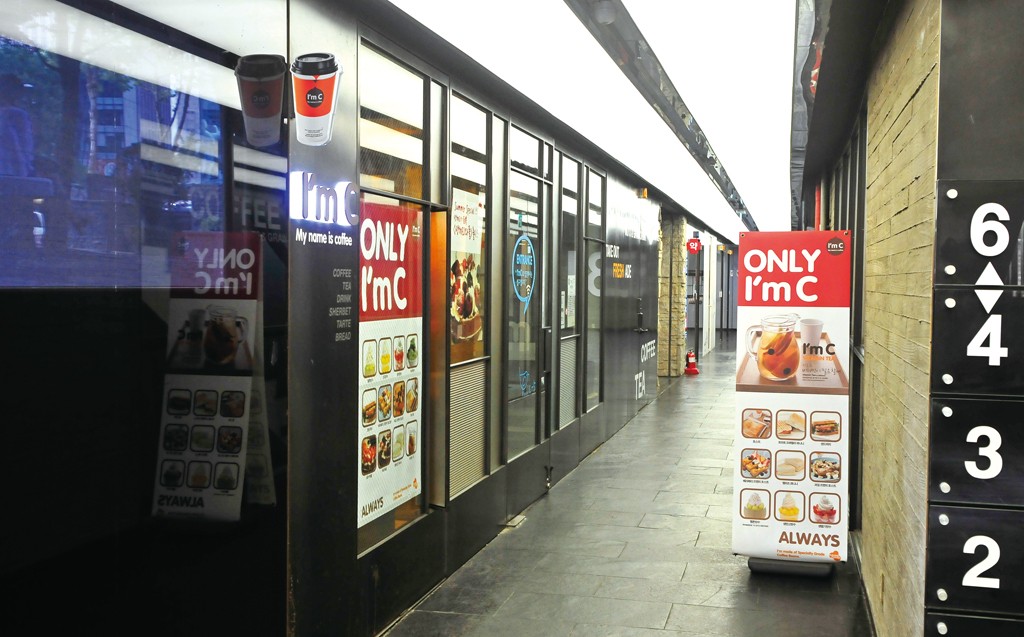 DongBingGo
Yongsan-Gu Ichon-dong 301-162 서울특별시 용산구 이촌동 301-162
T. 02-794-7171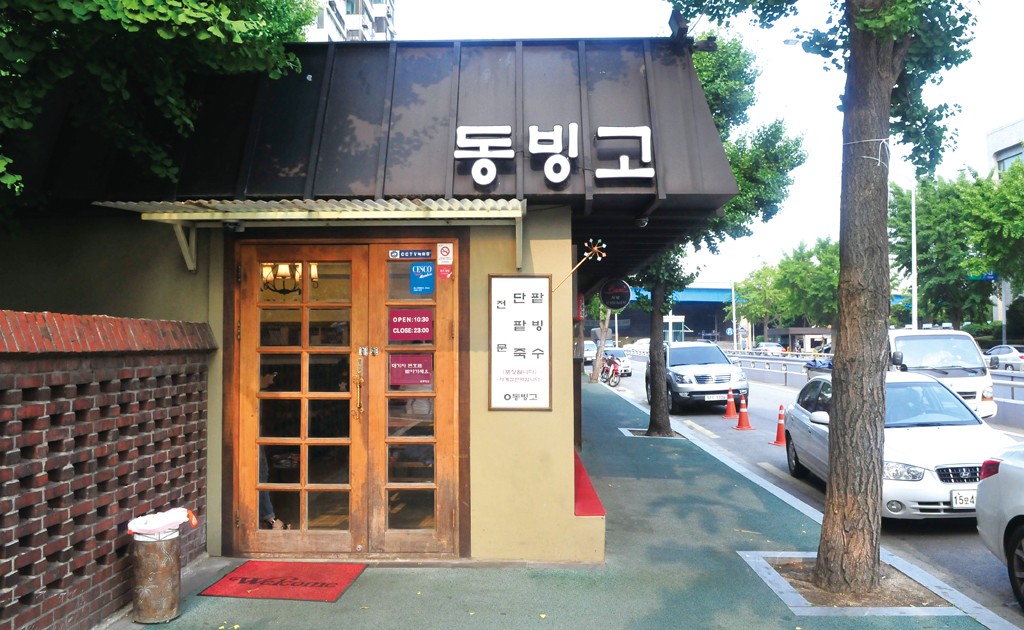 HoMiBing
Mapo-gu Eoulmadang-ro 111 서울특별시 마포구 어울마당로111
T. 02-552-8009, http://homibing.com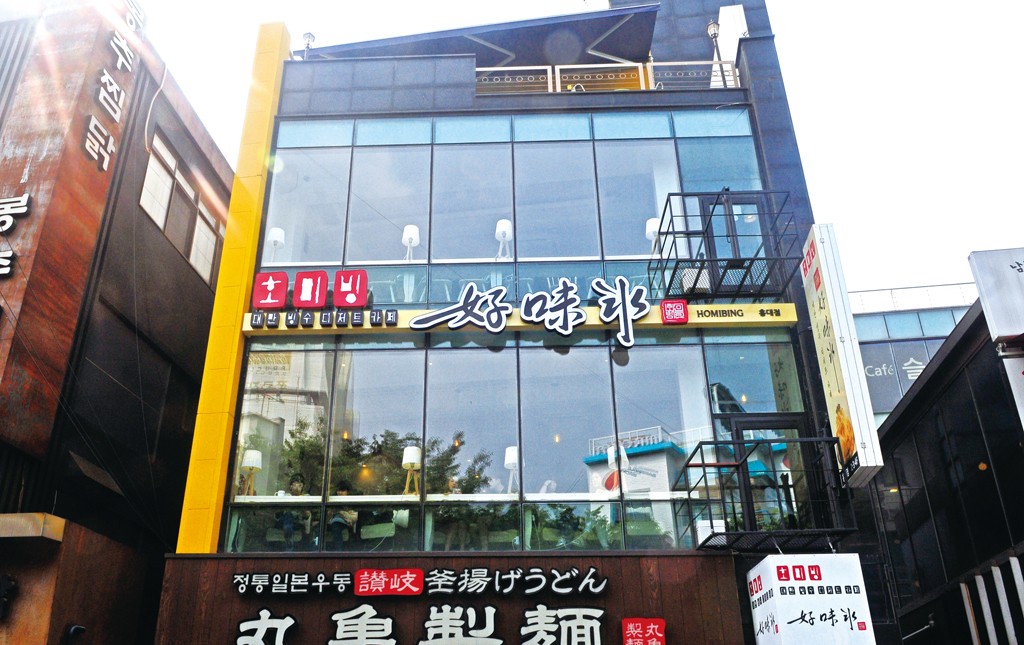 Pop Container
Seodaemun-gu Changchun-dong 5-11 서울특별시 서대문구 창천동 5-11
T. 02-313-9979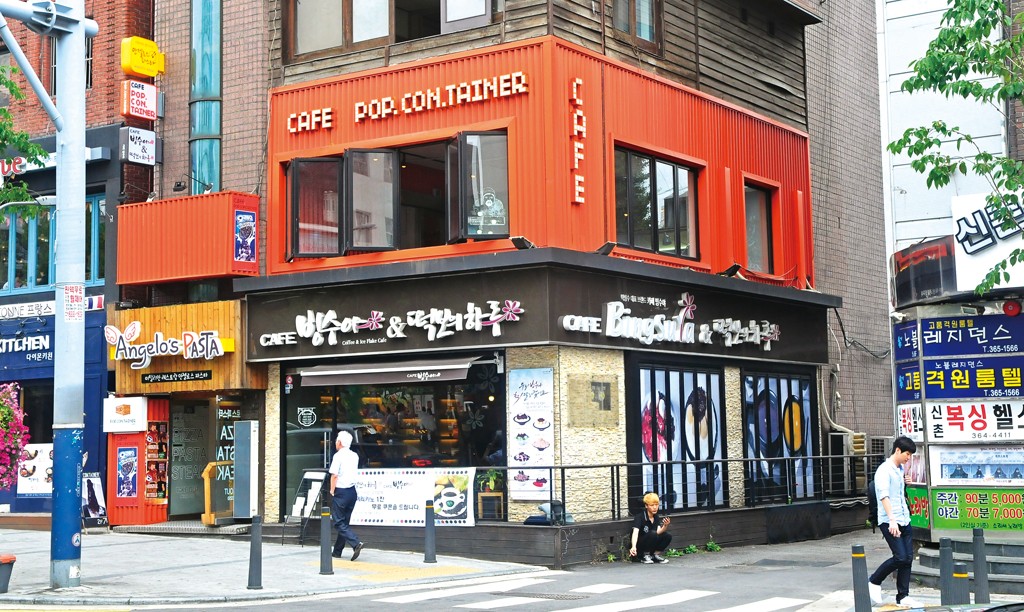 Written by Sue Ahn
Photographed by Ryu Seunghoo
https://magazine.seoulselection.com/wp-content/uploads/2015/07/RYU4695수정.jpg
1295
1280
cyn
https://magazine.seoulselection.com/wp-content/uploads/2018/01/Seoul-logo.png
cyn
2015-07-25 11:08:42
2015-07-25 11:10:51
Ice, ice baby