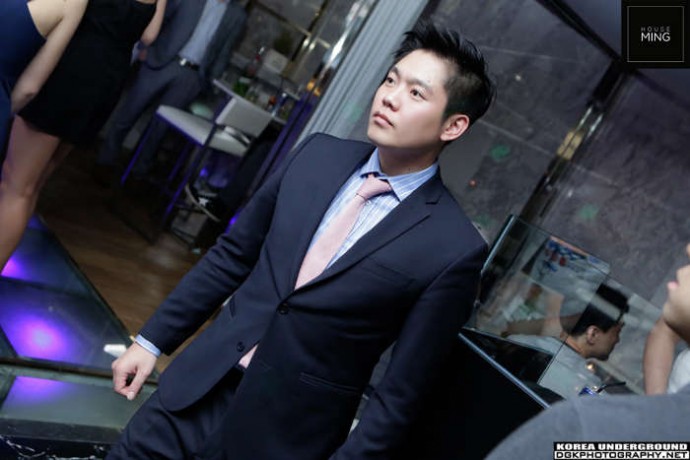 Throw away all your preconceptions of the "Korean dream", whatever that may be.  And if you hadn't thought of it before, allow this young man to paint you a picture and illuminate the possibilities in this land of the morning calm.
Eric McLee was adopted at 4 yrs old, flying on a plane to the unknown of Uncle Sam, and having been raised in the suburbs of Kansas City, Missouri as one of only three Koreans, Eric knew he was different from the others… but wasn't exactly sure as to how.
It was only when he entered college that he met his first Korean friends, inspiring him to further search for his identity and connect with his roots.  So in 2008 after getting what he could out of his time working for a financial company, he decided to take a leap of faith and make the ultimate big move to Korea.
Teaching English to make a living, he wasted no time in also becoming a sponge, soaking in all his surroundings.  Through this he was able to better relate to his culture and meet his biological family.  "I was a social butterfly and connected to as many Koreans as I could possibly could."  Anyone who's ever met him can attest to his magical, mystical people skills, and his knack eventually led him to spearhead changes first-hand in Seoul's entertainment field as a promoter for Nexcite Korea.  This entertainment company specialized in managing others' brand identity and pioneered below-the-line advertising and PR for clubs, parties, and corporations.
Eric unsurprisingly excelled at promoting, budgeting, and initiating parties, so he decided to head his own hip-hop club and venue in due time, but Nexcite Korea's founder Heath Bennett at the time urged him to expand his vision to bigger realms, eventually asking him to take over the group four years ago.  This is a testament to how one man's struggle in juggling teaching English to make ends meet and discovering self-identity through a social journey paid off in amplitude.
As if being the CEO of Korea's premier Western-style party company wasn't enough, Eric went on six months ago to co-own House Ming, a speakeasy restaurant, bar, and lounge with a Euro-Chinese décor of a dining area that leads to a hidden posh lounge and bar (which turns into a club on Thursday through Saturday nights).  As for the restaurant, don't be fooled by its commonplace appearance of modest southern Chinese roots.  "The emerald green tiles on the walls have been imported straight from Chiang Mai – the only place on earth to get them – and the two [guardian lion] statues trace directly back to the Ming dynasty."
The biggest differentiating factor, though, from all the other eateries in Korea resides within the chef himself who has been flown all the way from Thailand to recreate authentic boat noodle dishes.  "There's nothing else like this special VIP speakeasy place.  We've been operating for six months and it keeps getting better."
This kind of an impeccable attention to detail makes everything at Ming out of the ordinary.  "We provide premium DJ's, premium music, and cocktails."  All this was all made possible by Eric's unparalleled experience running clubs, concerts, and corporate events.
He kept true to his fundamentals at the core, vowing to always provide quality content and smoothly operate his events because after all, this hospitality industry is to make everyone happy.  "My main drive was and always will be putting people first and my brand second."  However, this by no means translates to his treating his staff with any less respect than that which he would show his clients.  Far from it, in fact.  "What makes us the best in Korea is our management.  We have the best, hands down."  The team vibe rings deep and true among the staff, which operates like a family unit.
Though his path has been anything but linear – encountering a fair share of conflicts with cultural, generational, and business-related differences – Eric has remained true to his vision and continues to mold the Korean landscape in all realms of food, culture, and nightlife.  He attributes his success today to parties that he attended as a simple way to learn more about being Korean, but it seems his native motherland has had bigger plans for him all along.
Work hard to play hard, people.  Now, THAT is the Korean dream.
https://magazine.seoulselection.com/wp-content/uploads/2018/01/Seoul-logo.png
0
0
Sue Ahn
https://magazine.seoulselection.com/wp-content/uploads/2018/01/Seoul-logo.png
Sue Ahn
2015-07-13 11:22:37
2015-07-13 11:22:37
ERIC MCLEE: Redefining the Korean Late-Night-Scape