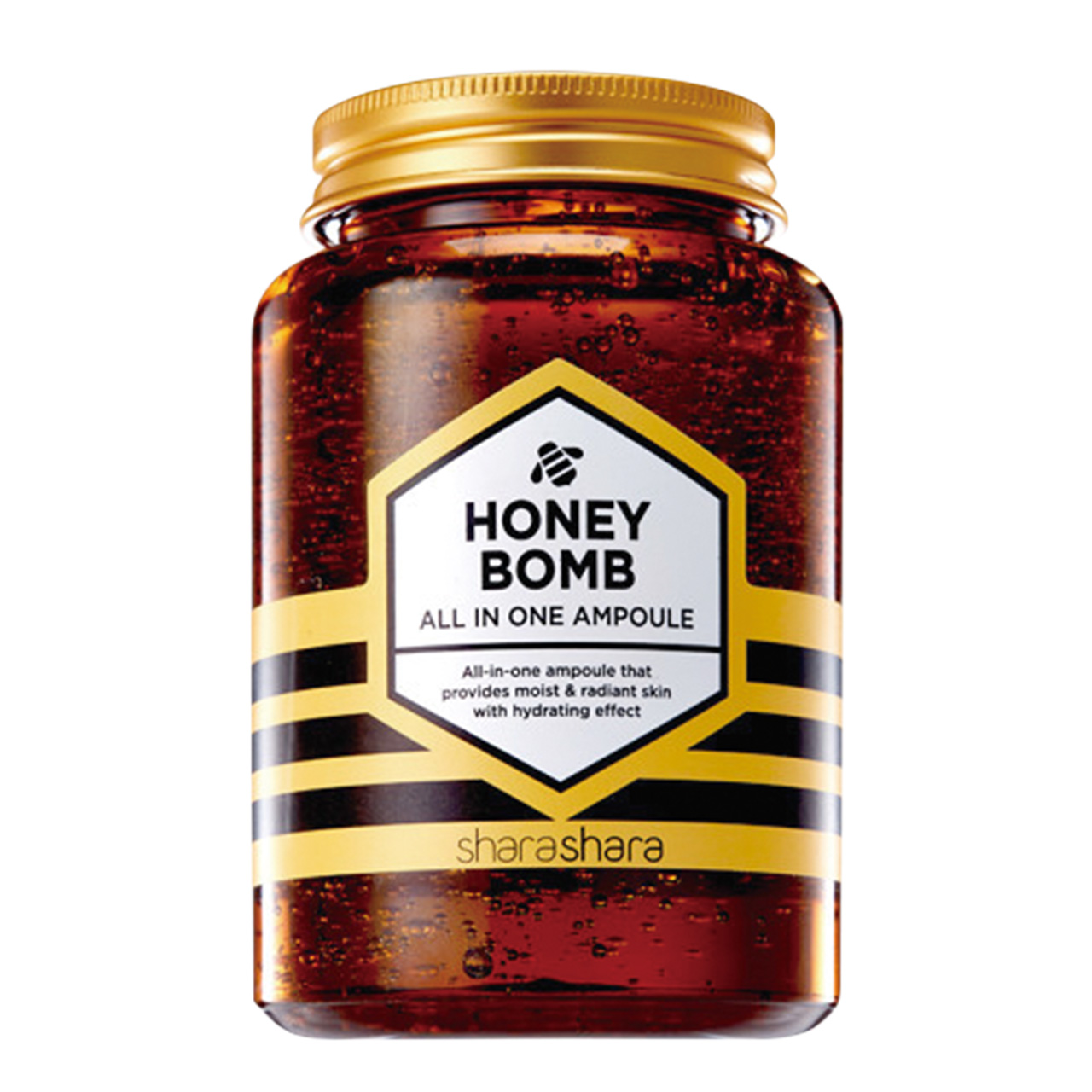 Preparing your dermis for the heat and humidity
It's that dreaded time of the year again. Seoulites have said goodbye to the brief period of cool spring evenings and wonderfully warm sunny afternoons, and hello to heat, humidity and … more heat and humidity.
Summer in Korea can be a nightmare for your skin, particularly if you are prone to oiliness or sweat-fuelled breakouts. Makeup wearers will be all too familiar with stepping outside and having the foundation you just meticulously applied immediately sliding off and onto your T-shirt, while those of us attempting to contour may find ourselves resembling a Picasso painting by the end of the day.
Fear not! Here are some products and tips to help get you – and your skin – through the stifling summer months.
Protect
If there's one thing that's important to remember between June and September, it's sunscreen. Although air pollution can make Seoul sunrays seem rather dull, don't be fooled – Korea's UV index can top the scale during the warmer months, and proper protection for your skin is a necessity.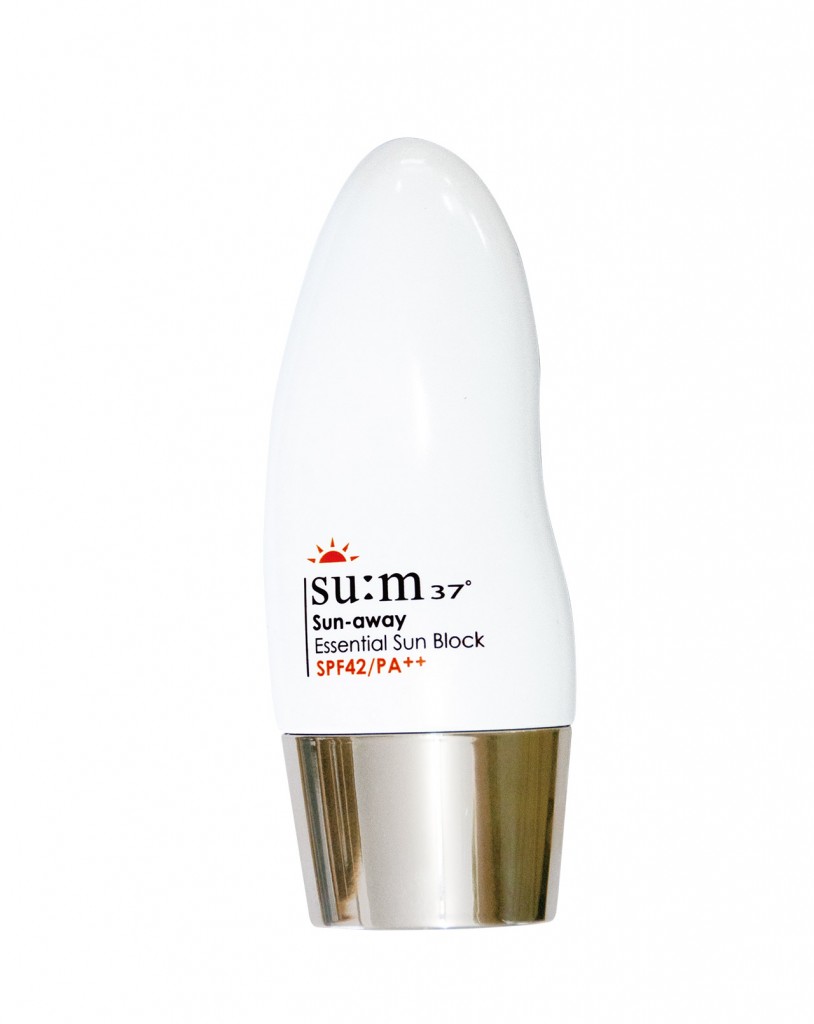 Su:m37 Sun Away Essential Sun Block SPF 42 50 ml
Su:m 37, RRP, su-m37.co.kr
RRP KRW 42,000
This lightweight, oil-free sunblock from Su:m 37 gives you SPF 42 protection while not clogging up your pores. Although a little on the pricey side for a sunscreen, we believe this non-greasy, high-SPF shield packed full of good ingredients is a worthwhile investment.
Prepare
Although it's still important to keep your skin moisturized during the summer, the last thing you want to do in the scorching heat is apply layer upon layer of product to your face. This is definitely the time of year to forget the 18-million-step routine promoted by Korean skincare brands and instead stick to one or two hassle-free items.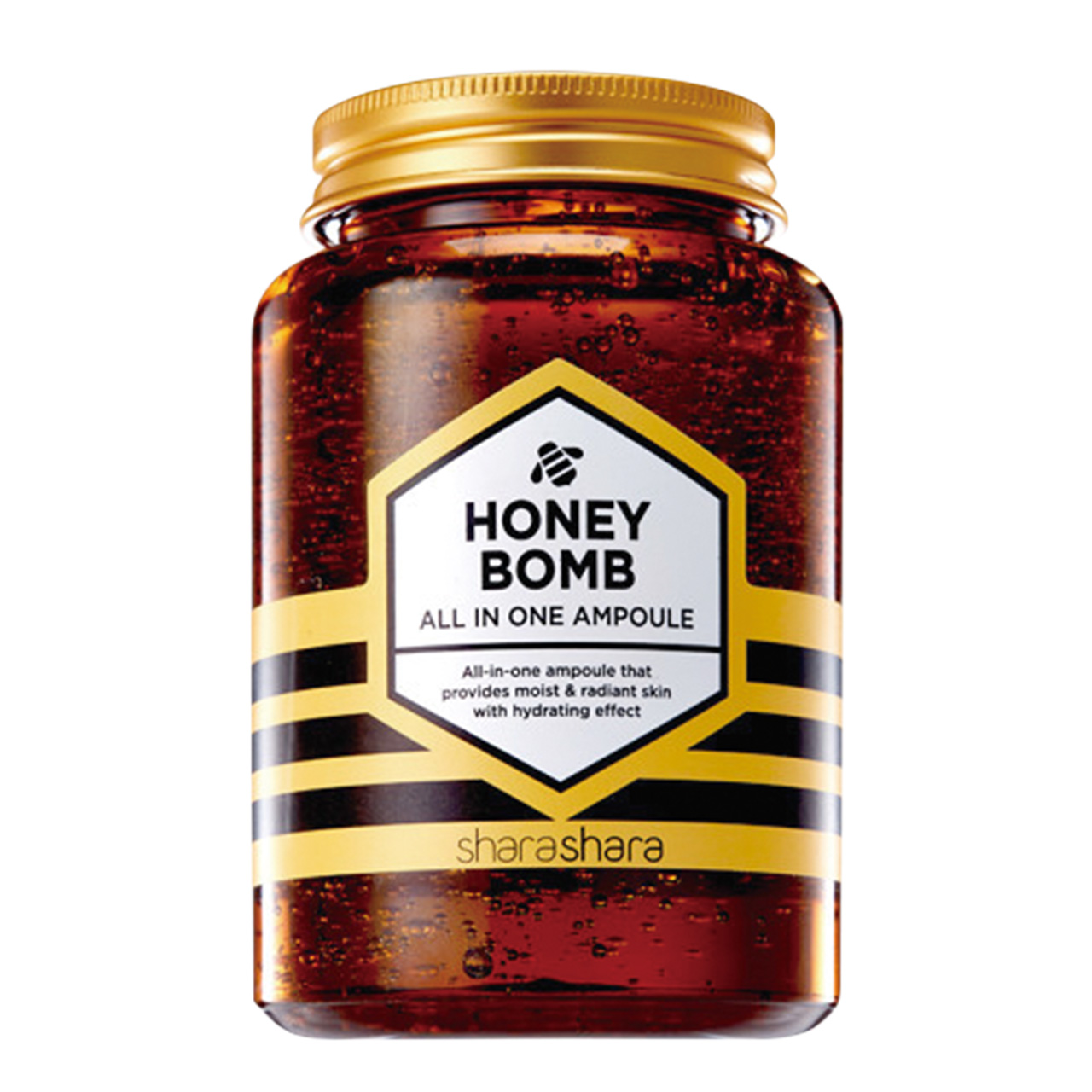 Shara Shara Honey Bomb 3-in-1 Ampoule 250 ml
Shara Shara, su-m37.co.kr
RRP KRW 30,000
According to Sheryll Donerson (thewanderlustproject.com), a beauty blogger who specializes in Korean products,  what makes this the bomb (see what we did there?) is that it's a true multitasking moisturizer. "If your skin is struggling to adapt to the hot, humid Korean summer, this may be a go-to product for you" she writes "It's not sticky at all, and applies like a dream. It doesn't leave my skin oily or shiny, and hydrates without the heaviness." Perfect!
Prime
One surefire way to have your makeup slide off in 30-degree heat is neglecting to prep your skin. A good-quality matte primer specifically designed to keep makeup in place and help battle any unwanted sheen is one of your best weapons against monsoons, heat and 80 percent humidity. Longer-lasting makeup also means fewer touch-ups throughout the day – saving time and money, too!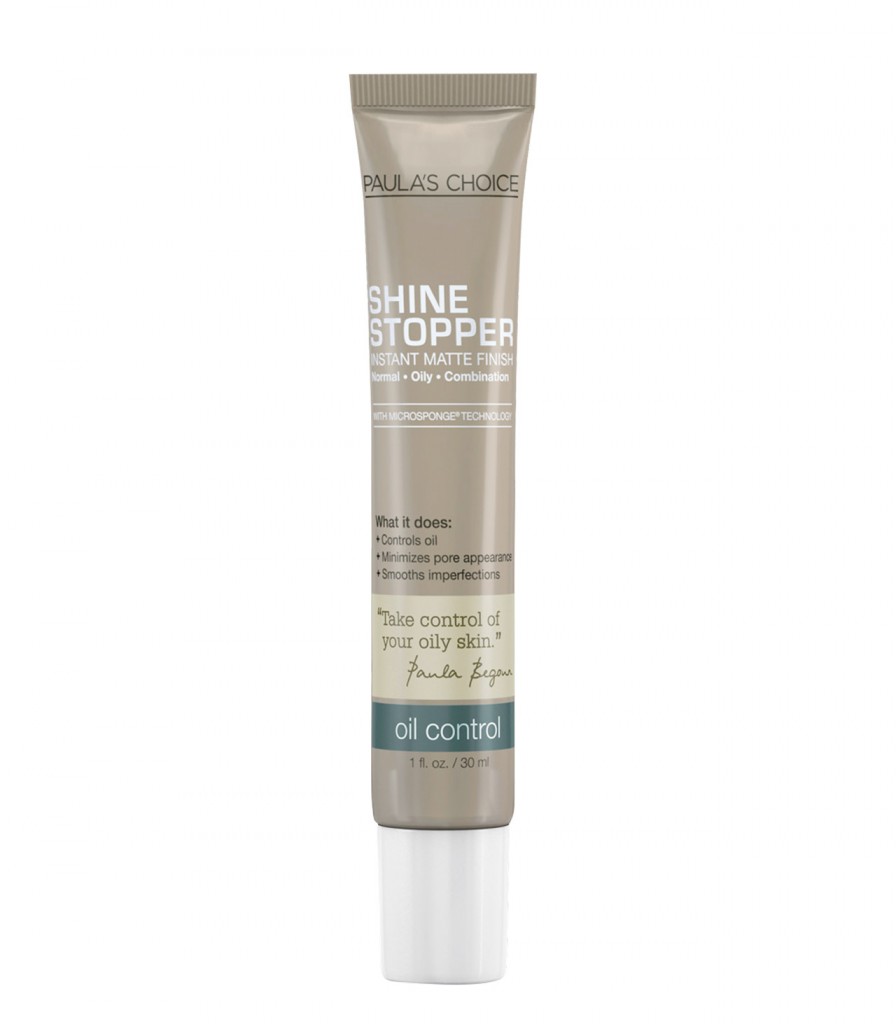 Paula's Choice Shine Stopper 30 ml
Paula's Choice, Paulaschoice.co.kr
RRP KRW 32,000
Although the instructions state that this product can be used after foundation, we recommend applying this before you put makeup on. But once it's on, not only does this "shine stopper" do exactly as it suggests but it also helps minimize the appearance of fine lines and pores.
Moisturize
Although it may seem counterintuitive to moisturize when you're already sweating buckets, keeping your skin hydrated is actually quite important. While drinking lots of water is the best path to well-moisturized skin, a purse-sized facial mist is also a great way to help make sure your outer layer is happy and healthy in the scorching heat. More than anything else, spritzing a cool and refreshing mist on your face feels amazing when it's baking outside.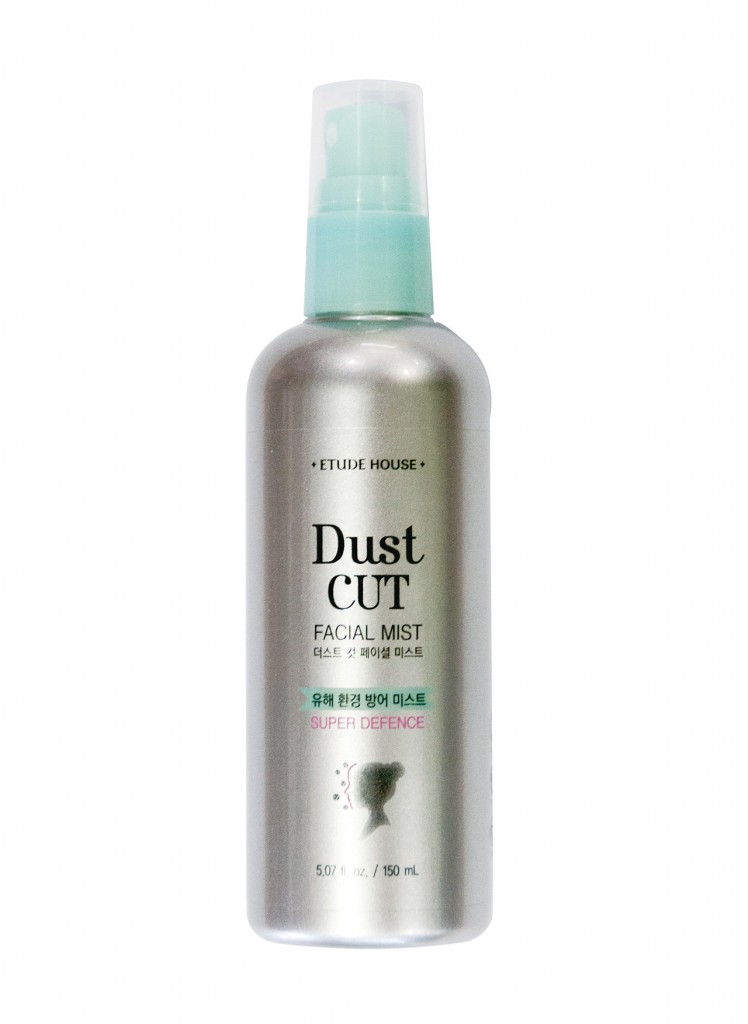 Etude House Dust Cut Facial Mist 150 ml
Etude House, Etudehouse.com
RRP KRW 9,500
"Dust cut?!" we hear you cry. Yes, dust cut. Not only does this lightweight facial mist promise to hydrate, it also claims to help keep dust particles and other toxins in the air at bay. Given that there's nothing worse on a sweaty summer afternoon than feeling like half of Seoul's midsummer grime is attaching itself to your face, we'll take it!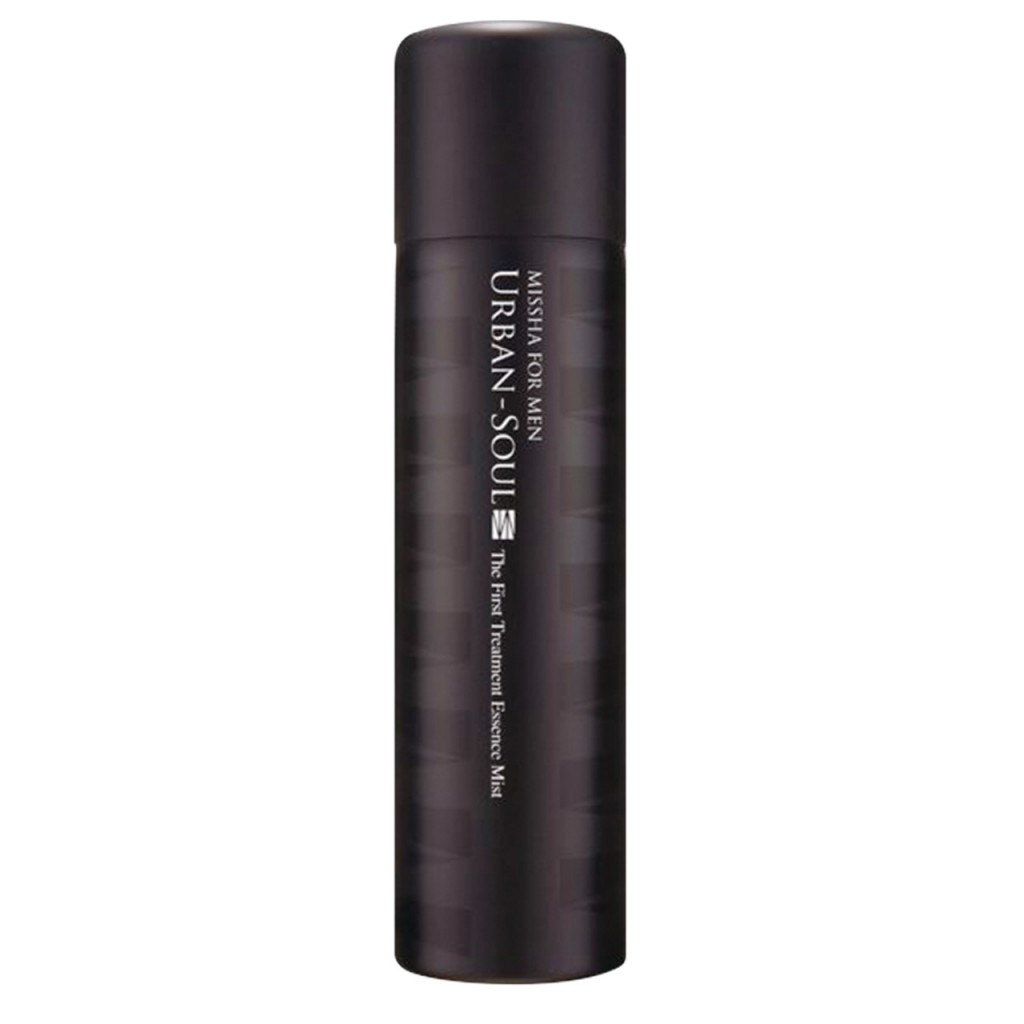 MISSHA Homme Urban Soul First Treatment Essence Mist for Man 120 ml
MISSHA, Missha.co.kr
RRP KRW 20,000
This men's version of the bestselling First Treatment Essence comes in mist form, and is perfect for hot days when the last thing you want to do is apply anything with a thick consistency to your face. Simply spray onto clean skin, pat dry and you're good to go. This product's all-in-one nature means it's also a great choice to throw in your suitcase for trips away.
[separator type="thin"]
Pro tip!
Longtime Korea beauty blogger Hye Mi, (sunhyemi.com) recommends keeping toners and creams in the refrigerator during summertime. "The cold will resize your pores and give a fresh feeling to the skin. It also cools down the skin's temperature, which will soothesdry skin types and will help oily skins to stay fresh and sebum-free a little longer." Now you know!
Written by Rhiannon Shepherd
https://magazine.seoulselection.com/wp-content/uploads/2015/06/SharaSharaHoneyBomb_Final_grande.jpg
1280
1280
cyn
https://magazine.seoulselection.com/wp-content/uploads/2018/01/Seoul-logo.png
cyn
2015-06-16 20:41:58
2015-07-17 15:42:36
Summer skin soothers