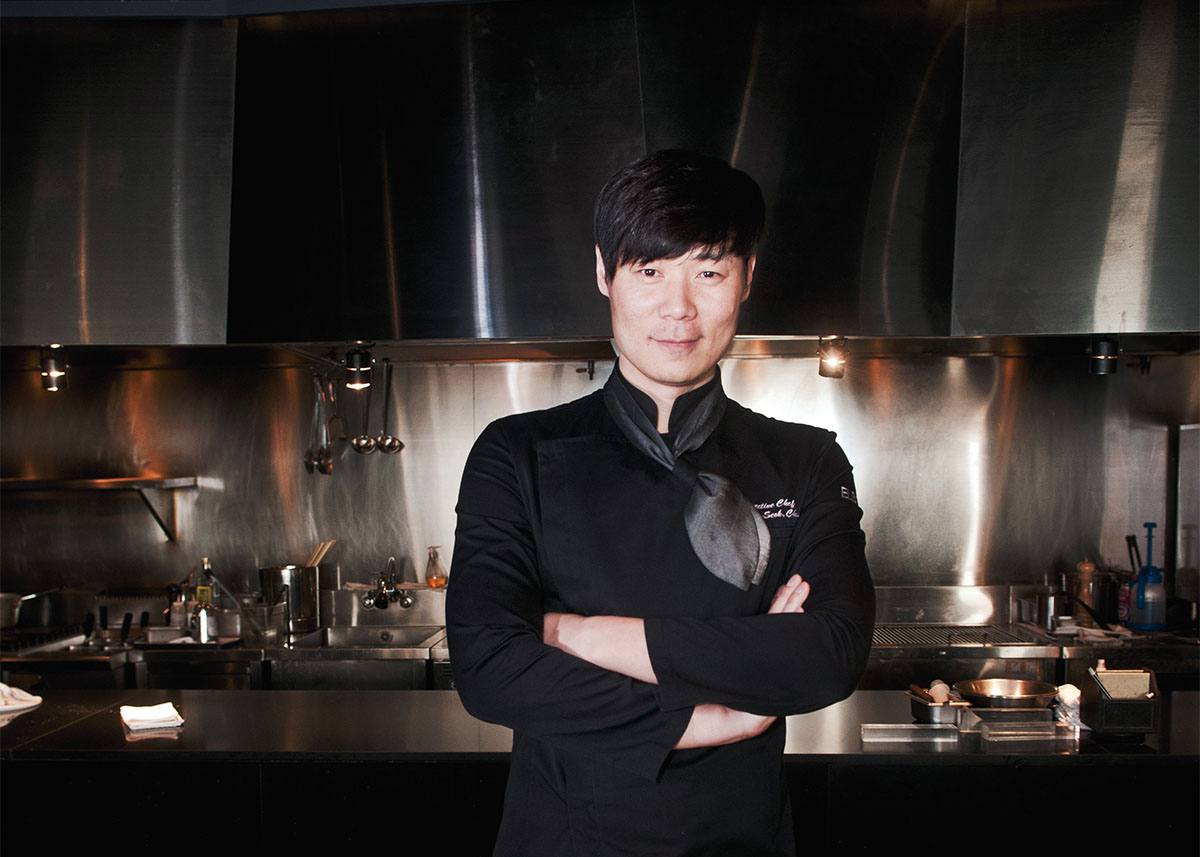 Celebrity chef Choi Hyun-seok gets a nation cooking
After 20 years of experience in fine dining, Choi Hyun-seok had already established himself as a Korean powerhouse of European fusion with a dynamic approach to presentation. Though the personality he brings to his work is not new, his TV appearances are, with Choi now emerging as a bona fide celebrity on popular cable network shows such as "Please Take Care of My Refrigerator" and "The Olive Show." While cooking programs have been in vogue for several years now, "Refrigerator" is gaining unprecedented traction, partly due Choi's entertaining blend of brutal honesty and charming audacity. The show's premise involves a panel of renowned chefs and foodies being given 15 minutes to make the best dish possible while only using the ingredients from a celebrity guest's actual refrigerator. Choi thrives in such high-pressure environments and adds creative flourishes to every move, sprinkling salt with his arm raised high above his head like a priest at an exorcism. His exaggerated air of coolness keeps his co-panelists in stitches and has turned him into an audience favorite. This popularity has led to guest appearances on other shows – some of which being completely unrelated to cooking – a testament to Choi's widespread appeal.
Keeping up his media presence is far from the only part of Choi's schedule that keeps him busy these days. He continues to shoulder a full load as the head chef of Elbon the Table, one of the top fine dining restaurants in the world, and he sits on several committees related to the research and promotion of Korean cuisine. In spite of the challenge of juggling so many different projects, Choi has even greater aspirations for the future. SEOUL Magazine recently sat down with him at main branch of Elbon the Table in the heart of Sinsa to learn more about the outspoken chef's beginnings, his recent rise to fame and his take on what's distinctive about Korean food. Standing at a towering 192 cm and clad in a black chef's gown, Choi's physical presence is as powerful as the culinary experiences he creates.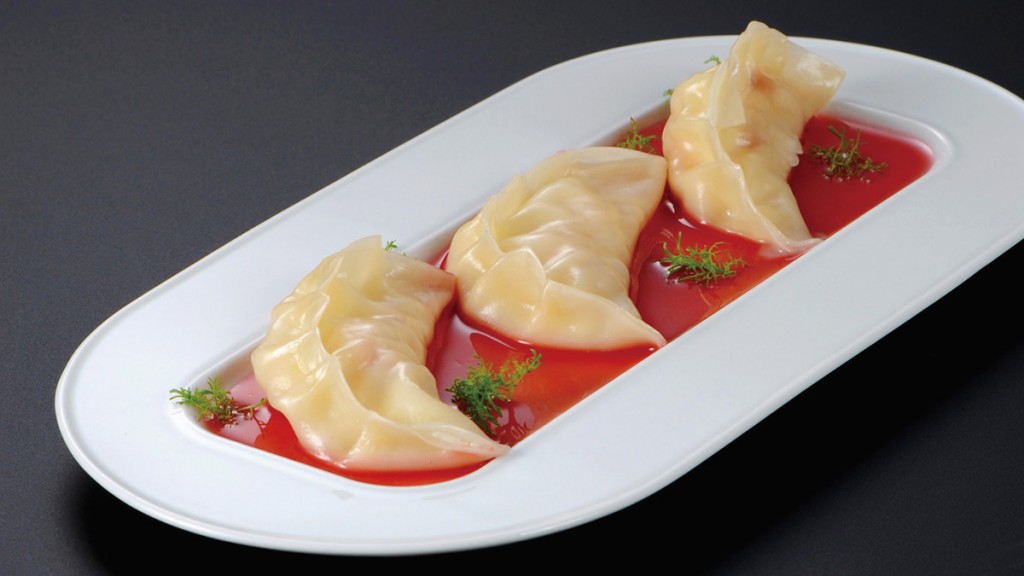 Light and shade
When asked about the logic behind his spike in media appearances over the past year, his answer was frank: He wants to promote the restaurant and increase the number of visitors. Following the Sewol tragedy of last April, the service industry – the luxury one, especially – suffered a direct blow from reduced consumer activity during the economic slowdown as the nation mourned. Before that time, Choi had turned down most requests for appearances, but in light of the circumstances, he decided to start reaching out to those who had expressed interest. The rest, they say, is history. Choi admits that the tight schedule can be stressful, but he refuses to sacrifice his time in the kitchen; his heightened visibility also comes with a higher level of scrutiny from the cooking community, pushing him to spend more time than ever honing his craft. "People all assume the same thing: I am on TV, I must not really cook anymore, and they go looking for faults," he explains. "I don't want to give them a reason."
Dealing with dissenters is one thing, but being restricted in his own speech is another. As Choi well acknowledges, he is not the one to mince his words. Being straightforward to the point of brusqueness is more than simply a personality trait; it is also a conscientious choice Choi has made for better communication. "My strength is that I am honest," he explains, "and my weakness is that I am too much so."
To those who watch any of the critically acclaimed programs that have featured Choi as a guest, he appears to be having a great time on camera, something he says is true. He enjoys himself on the set, appreciating both the camaraderie between panelists and the cooking challenges he regularly faces. He does hope to unwind a bit more and devote some time to his hobbies – which range from martial arts to figure collecting – but there is a payoff: The tables at his restaurants are fully booked every day. "It's exhilarating to see so many people experiencing who I am through my cooking, because that is my essence."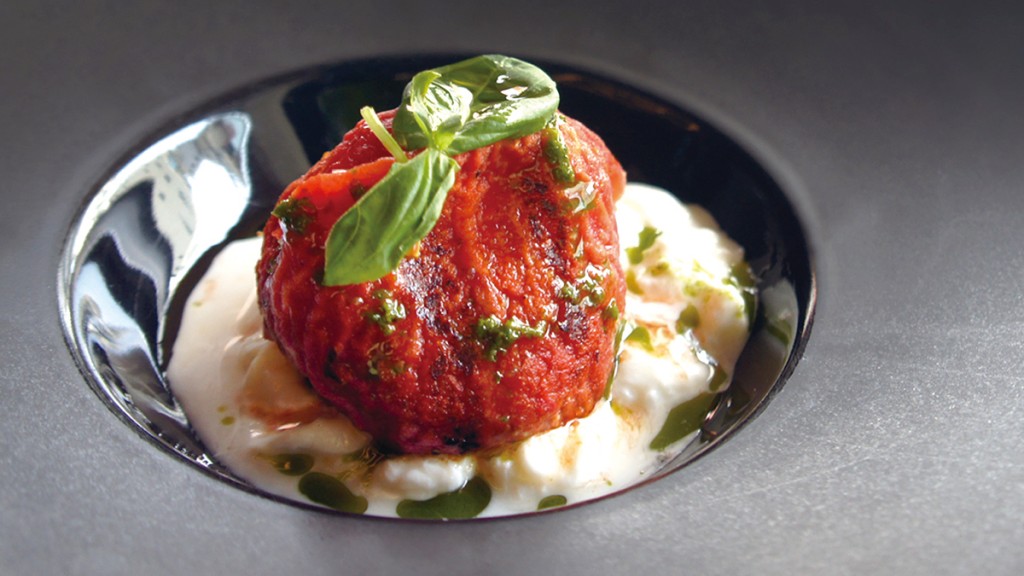 Asparagus kimchi, no chilies
Though Choi's formal training is in the art of Italian cuisine, the techniques he draws from are much more diverse. He has developed more than 900 recipes over the course of his career, and his consistently unorthodox and innovative approach have earned him the nickname "crazy chef" – a moniker he cannot seem to shake. While Choi says he takes inspiration from everything, he often goes back to Korean cuisine for ideas. As for which Korean ingredients could best compliment familiar Western cuisine, Choi went straight for the pungent stuff.
"Fish roe is full of umami and can add an amazing accent to pasta," he explains. "If you make pork-based pasta, rinse some tiny pickled shrimp you commonly see in Korean markets, fry them briefly and top the pasta with them. Both the texture and flavor will be amazing."
Choi thinks people from Western countries are much more open to different, exotic flavors than Koreans usually assume. When asked about a distinctively Korean cooking style he might recommend, he immediately brings up fermentation, especially the method used for kimchi.
While there are some who argue that kimchi has been overplayed in the discourses surrounding Korean food and the Korean identity, Choi is a strong and convincing advocate to the contrary. To him, kimchi has not proliferated the global palate to the extent that it could have because of ham-handed and limited promotional strategies. To him, the essence of kimchi is not in its spicy and salty sauce but in its process of fermentation.
"Many people have an aversion to cooked vegetables because of their mushy texture," Choi says. "When made into kimchi, not only do vegetables stay crisp for over a year, but they retain their texture after being cooked. The sour, tangy flavor that the vegetables take on is part of the identity of Korean cuisine, but it works with many other recipes."
He says that he continues to go back to Korean cuisine for a reason. Having already mastered Italian cuisine, he says that while he could try to master French cuisine next, if he wants to become the very best in his field, he thinks there are limits of someone who did not grow up in the culture. That being said, when it comes to Choi, a limit merely represents a chance to create something different, incorporate the great Korean flavors he grew up with and present his dishes to the world with nuance and flair.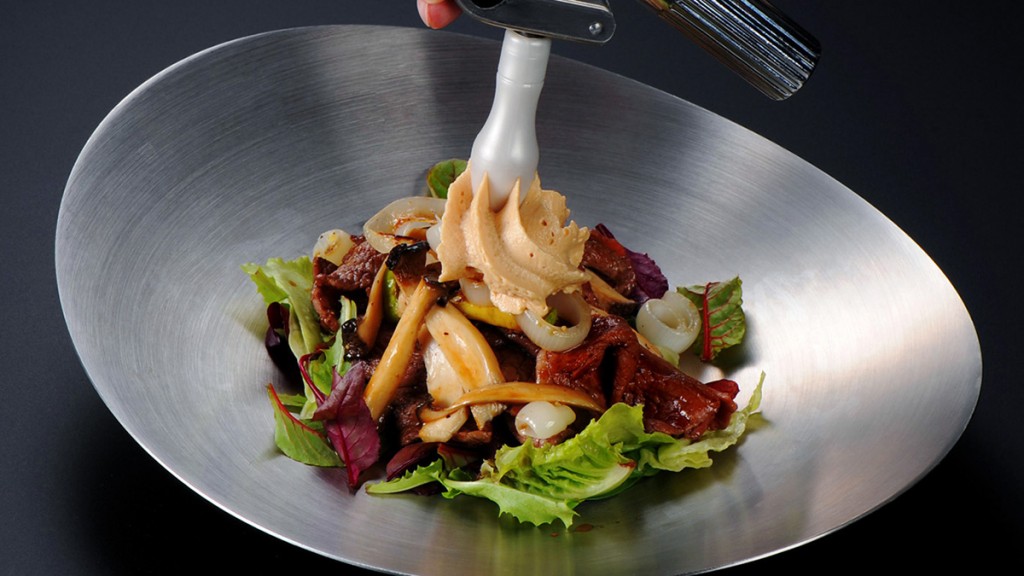 Written by Kim Hansol
Photographed by Ryu Seunghoo
https://magazine.seoulselection.com/wp-content/uploads/2015/05/RYU3730.jpg
857
1200
cyn
https://magazine.seoulselection.com/wp-content/uploads/2018/01/Seoul-logo.png
cyn
2015-05-02 19:52:10
2015-05-02 19:52:10
One Crazy chef