Seoul's food truck revolution is taking quality cuisine to the streets
Toward the end of last year, the Korean government finally caught up with the rest of Asia and loosened up its licensing laws to allow vehicles to be transformed into food vendors. The catch, however, is that the legislation only designates that certain public areas can host such a practice – mainly amusement parks, vacation spots and other open outdoor spaces. This forces trucks to remain largely stationary, but what's the point, then, you ask? This is precisely why current efforts are trying to revolutionize the scene by venturing out into other venues, such as pop-ups, catering, and/or storefronts, in order to expand the food truck influence and continually morph the rules to their favor. Let's explore how a few entrepreneurs are writing food history as we speak.
2 Man Pizza 두남자피자
Hallelujah for the decision-making impaired! With only four items on its pizza-only menu (Gorgonzola, Margherita, classic and a daily special), 2 Man Pizza makes it easy to pick out your munchies of choice at Korea's first-ever pizza truck. If you're feeling slightly more adventurous, ask for their daily special, which can be anything from a seasonal splash to a fruity fiesta. Not feeling so bold? Then opt for the classic and keep it simple with their chewy, brick-oven baked and delectably crunchy crust. Oh, did I mention that the two young entrepreneurs make everything to order using homemade dough? With a KRW 5,900 to 9,900 price range, there's nothing stopping you.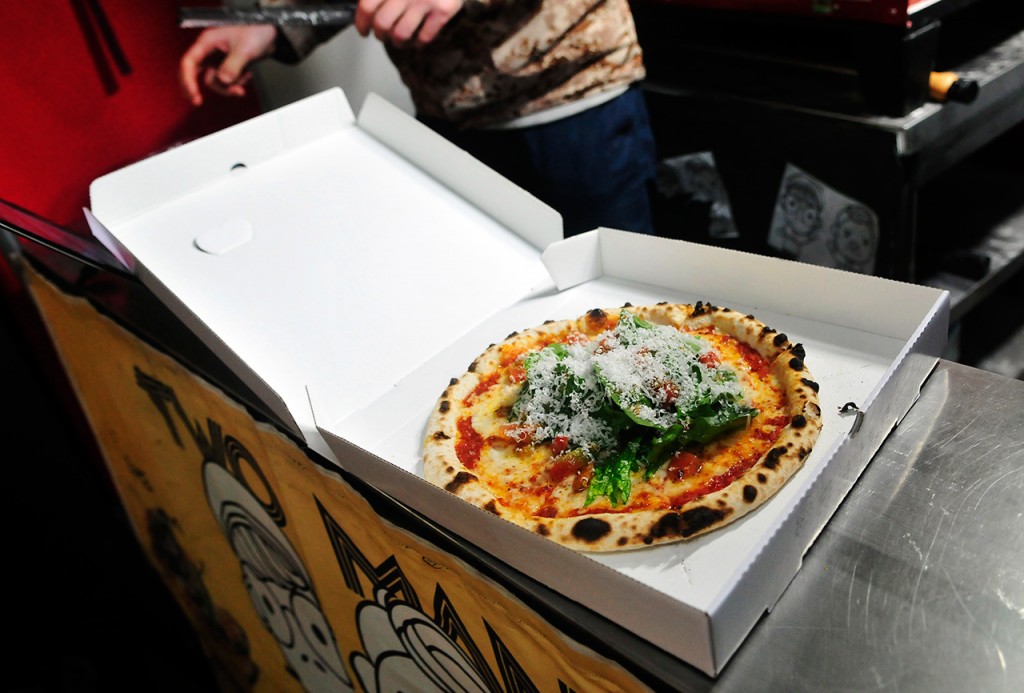 Kimchi Bus 김치버스
All aboard the Kimchi Bus! This establishment's three founding members made a pact back in 2011 to spread Korean food and culture worldwide, and with ingredients like Kimchi aoili popping up in every menu item, their success isn't surprising. Having now trekked across 186 cities in 33 countries with over a half-ton of kimchi behind them, they've returned home with their globally influenced menu that continues to highlight Korea's local, indigenous ingredients. Kimchi Bus' Donam-dong Tacos, for example, are a crowd-pleasing favorite that marry house-marinated pork galbi with seasoned namul (Korean wild greens) instead of cilantro. For that divine spicy-sultry fix, hop on the cheese trend with some Hoegi-dong Quesadillas, or reach for the Bukhansan Fries if you'd rather only have dairy make a cameo appearance.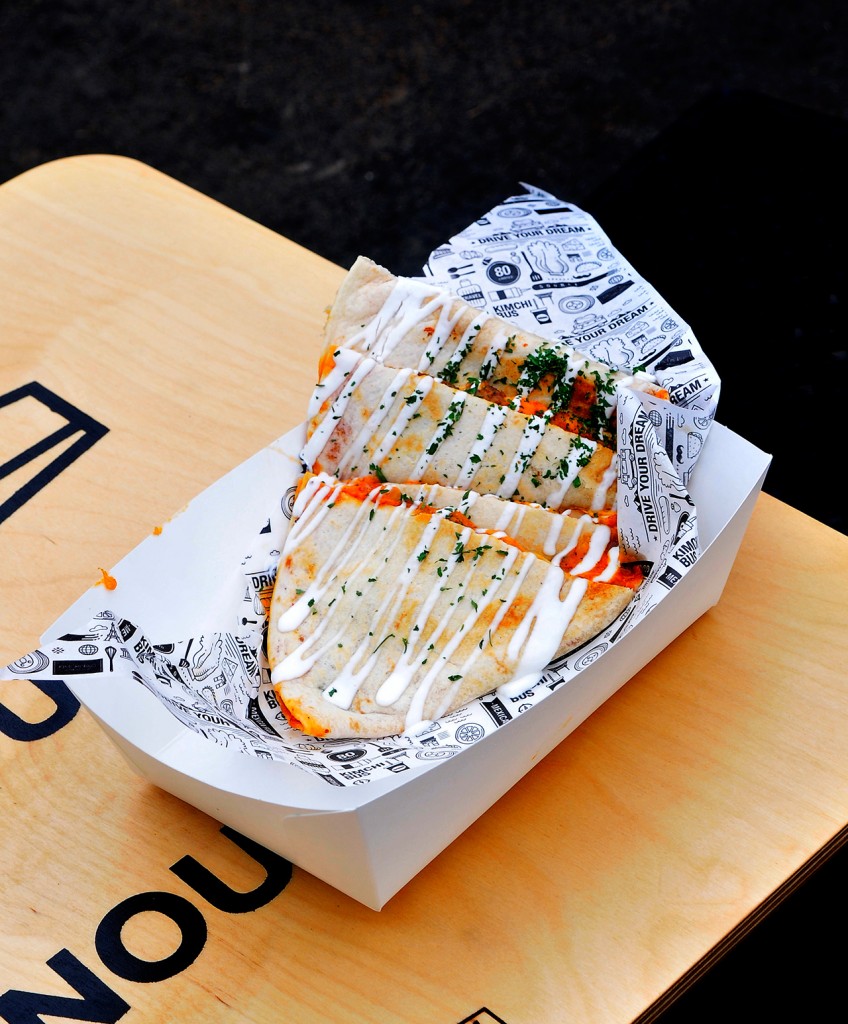 The 100 Food Truck
The chef at the 100 Food Truck was stirred to action after witnessing the explosion of food truck cuisine taking off in America. As an expat, he was hoping to capture a few of the flavors he's been missing from restaurants back home, making food that is filling, fresh and not cutting corners on taste.
For starters, try an order of the Real BBQ Nachos with guacamole-flavored chips as the base, piled high with 12-hour smoked pork, cheddar cheese sauce, jalapenos, pico de gallo and an unforgettable homemade sauce. Then move on over to the classic BBQ Cubano Panini with the same pulled pork paired with Swiss cheese, thin dill pickles and the house sauce and sandwiched between two pieces of whole grain bread, complimented with a side of coleslaw. For the all-out indulgent, bite into the 100 Burger, which flaunts a thick, packed patty of smoked pork and high-quality Korean beef, alongside pepper jack cheese, sun-dried tomatoes and Greek sauce. Wash that down with four thick, bite-sized pieces of grilled pork belly, topped with Nutella and paprika because why not? After all, that's the ultimate American way: Go big or go home.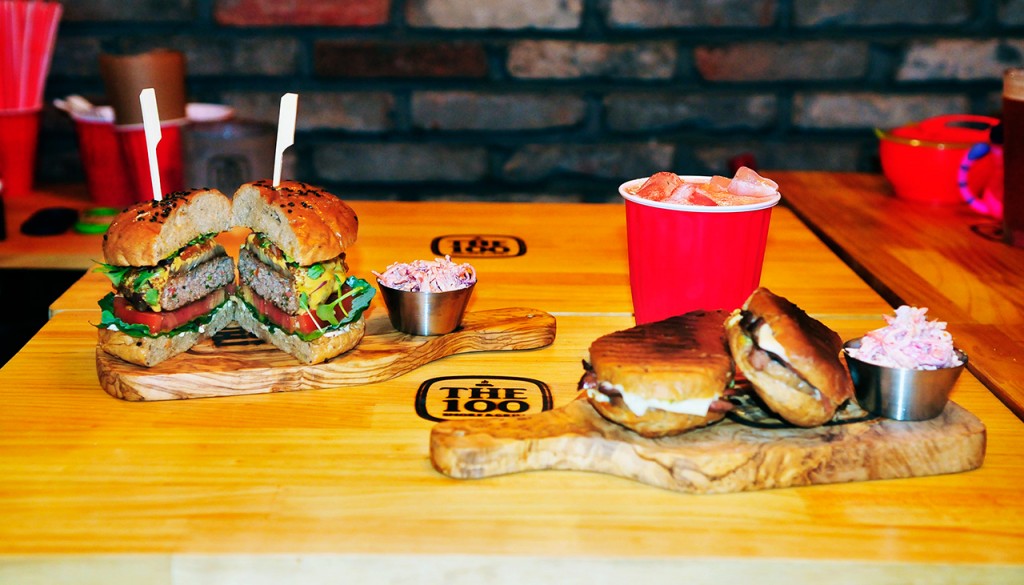 [separator type="thin"]
More info
2 Man Pizza
GO> For locations, see Facebook (info below)
FYI> 8:30 PM-12 AM weekdays, pop-ups on
weekends (Facebook and Instagram: 2ManPizza)
T. 010-8524-9590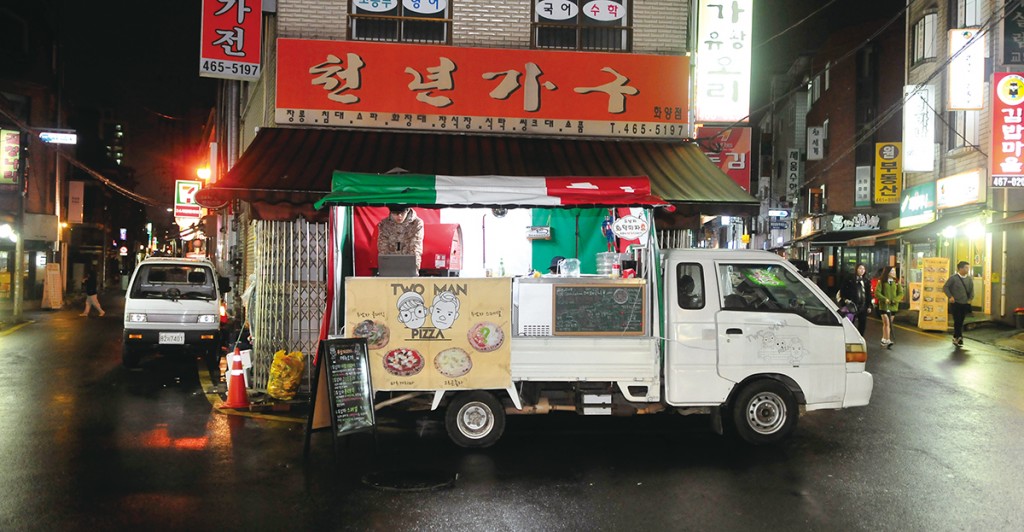 Kimchi Bus
GO> Stationary food trailer park with three other food trucks 서울시특별시 중구 을지로5길 19 Konkuk University neighborhood
FYI> 11 AM-10 PM
T. 010-4807-3519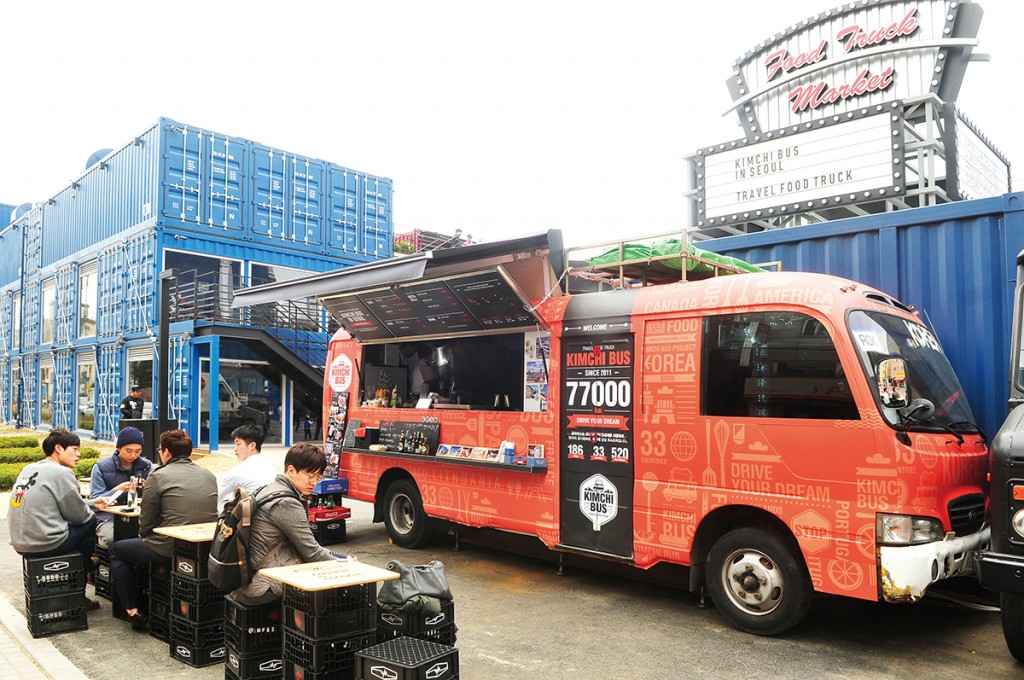 The 100 Food Truck
GO> Food truck catering and storefront 서울시 용산구 후암동 406-57 Haebangchon neighborhood
FYI> T. 010-7197-4448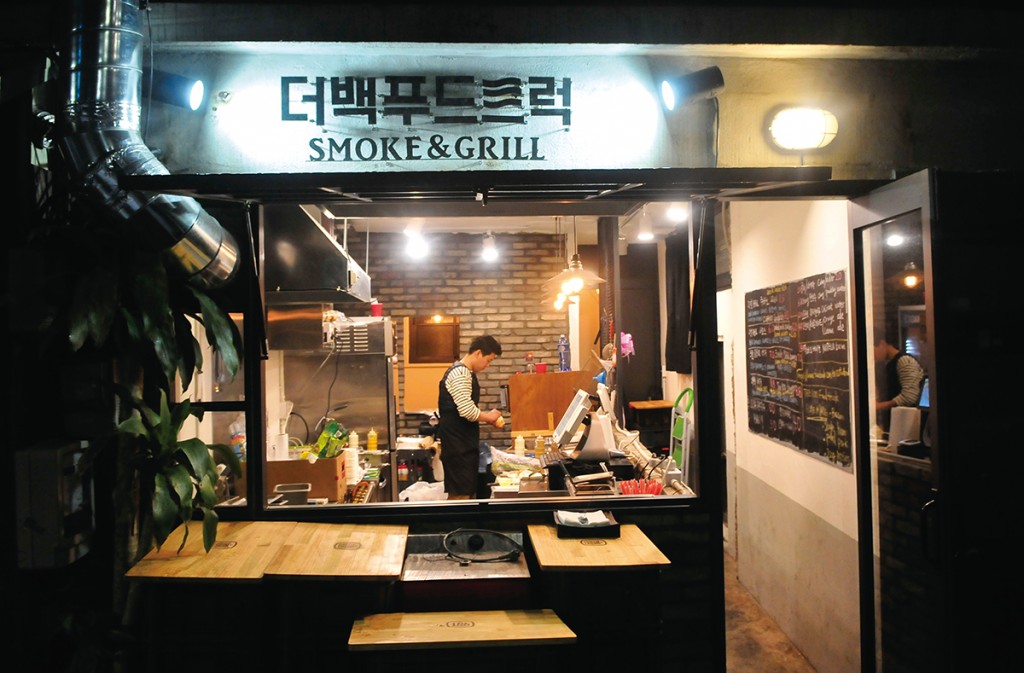 Written by Sue Ahn
Photographed by Ryu Seunghoo
https://magazine.seoulselection.com/wp-content/uploads/2015/04/RYU4155.jpg
789
1200
cyn
https://magazine.seoulselection.com/wp-content/uploads/2018/01/Seoul-logo.png
cyn
2015-05-02 14:12:20
2015-05-02 14:22:27
Keep on trucking