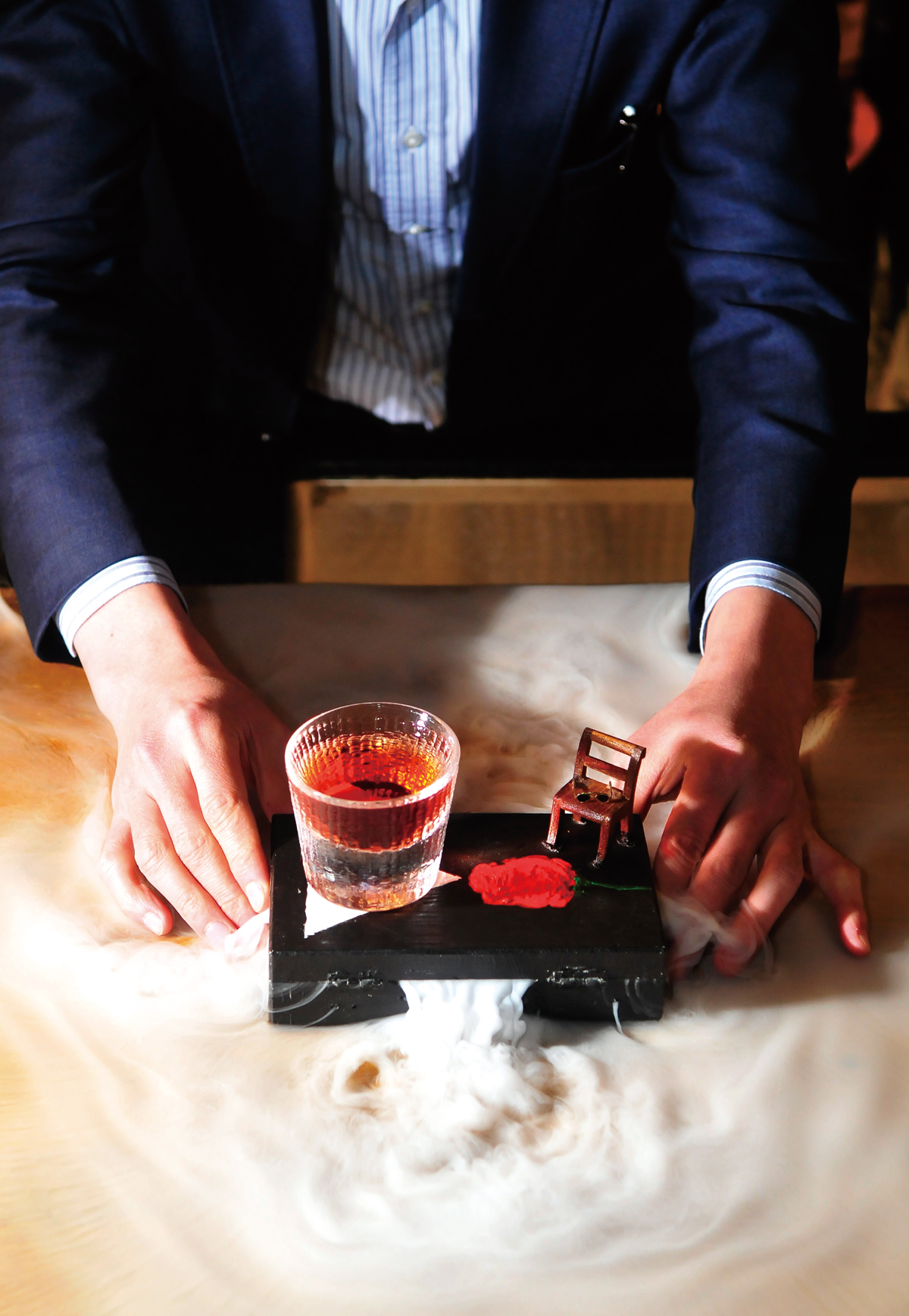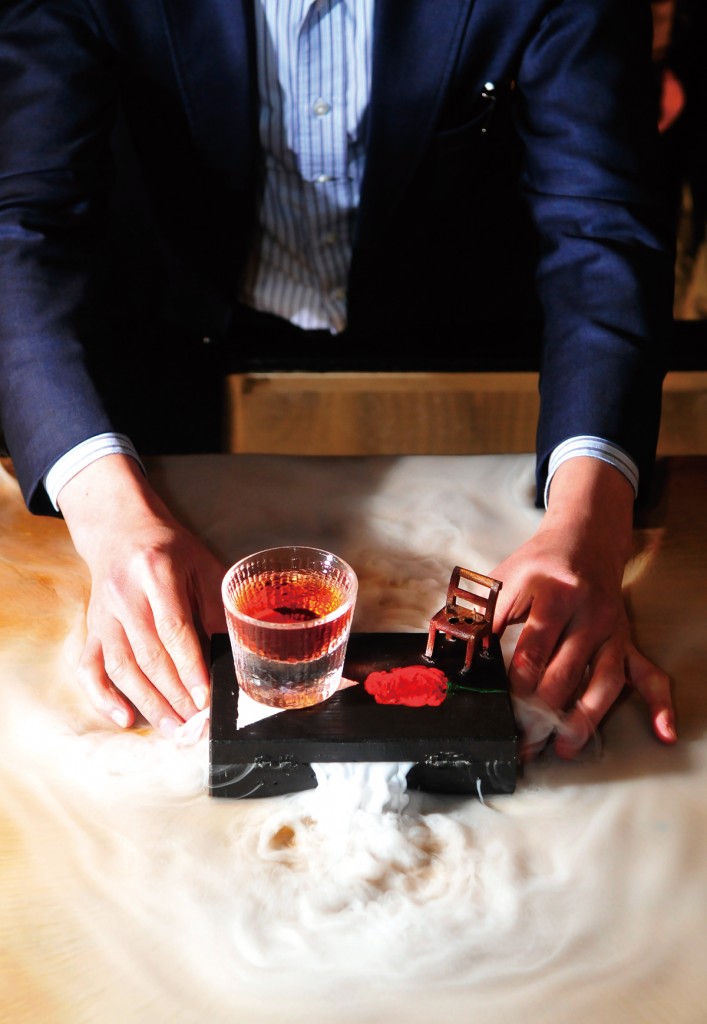 Hidden haunts offer seclusion and style to the discerning drinker
If you're looking to get away from the frantic pace of Seoul and an evening of soju-infused Korean barbecue isn't your thing, there are a few secluded establishments that cater to the palate of a connoisseur. A growing interest in single malts, classic cocktails and, more recently, bourbon has fuelled an explosion of speakeasies, membership-only bars, camouflaged saloons and luxury lounges.
Put simply, cheap blended whisky is out, single malts are in. And it's not just men savoring drams of fine scotch. Women are also driving this trend, with more of them behind the bar adding a touch of finesse and elegance to service and cocktails alike. Competition among bartenders and bars is fierce, and it's this energy that makes Seoul's bar scene so exciting right now.
Here are a few of our favorite speakeasies. They won't be easy to find, but that's the point, after all.
The Booze 더부즈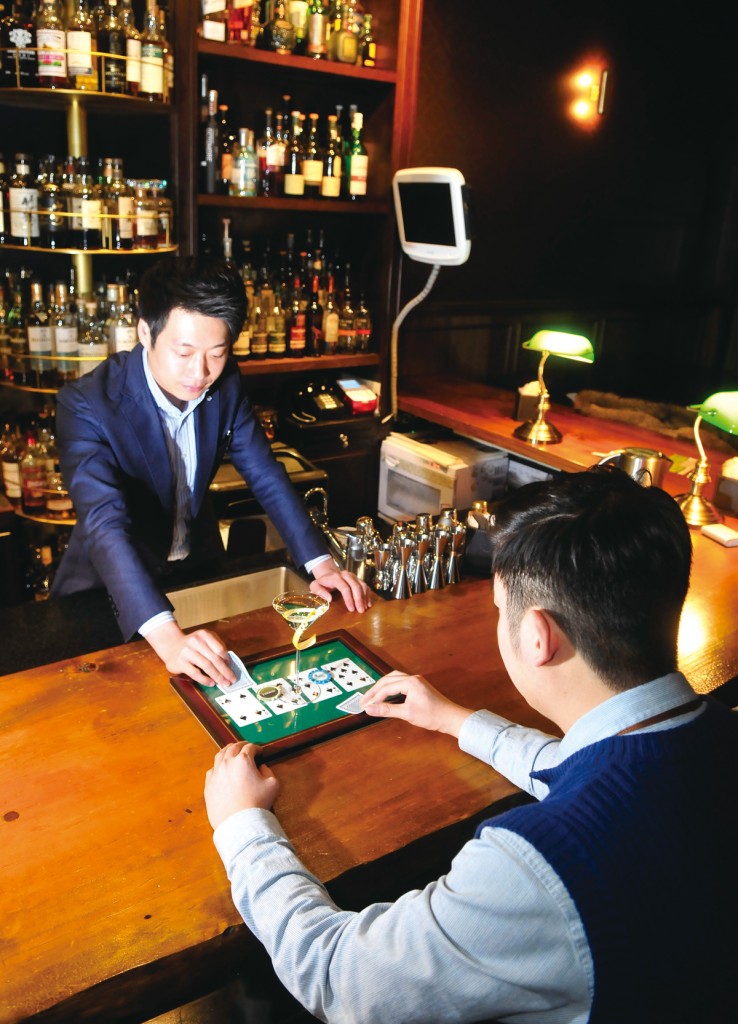 Located in a basement in the backstreets of trendy Hannam-dong, The Booze has a plethora of rules that guests must abide by in order to maintain the privacy and tranquillity of other visitors. But follow the in-house rules and you're sure to have a good night — as long as you're over 30, that is. Newborns are not admitted, and large groups and businesses meetings are forbidden. Reservations and bottle service require membership, which will set you back KRW 3 million a year. Patrons receive complimentary shoe shines, tea and coffee, and are also allowed to bring in food. The bar offers a respectable selection of 200 single malts, 20 bourbons and quality gin, and the cocktails are well executed, with creative presentation and playful concepts that excite the senses. The Herb Gimlet and Godfather are highly recommended. Moreover, carved balls of ice are so yesterday; call in advance to have your ice carved into a glittering diamond, the perfect accompaniment for Caol Ila on the rocks at this 16-seat speakeasy.
Vault +82 볼트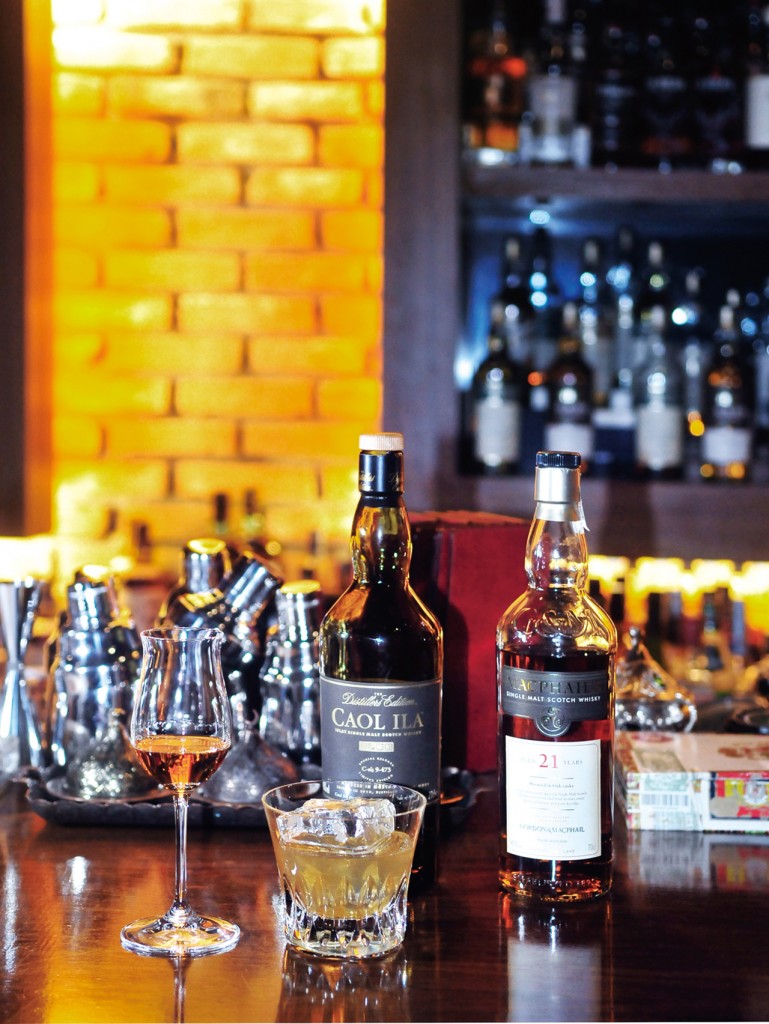 After scrambling down a steep set of stairs, one typically expects to be presented with a cramped, dimly light man-cave filled with scoundrels. Vault, however, is nothing if not aptly named. Claustrophobics and ladies need not be afraid; this is an establishment that is spacious enough to accommodate high ceilings and plenty of room to stretch your legs. A collection of 300 premium and rare whiskies will delight those with an interest in aged spirits, and there is plenty of sherry-aged scotch to choose from, including the Glenfarclas Sherry Butt 1953, which goes for the paltry sum of KRW 20 million a bottle. Beer lovers can enjoy Brooklyn Sorachi Ace, a very fine American rendition of saison. There is a cover charge of KRW 10,000, and a bottle-keeping service is available for a small fee. Cold cuts, oven-baked steak bacon, Korean sausages, fruit platters and cheeses are available, as well as a valet.
Le Chamber 르챔버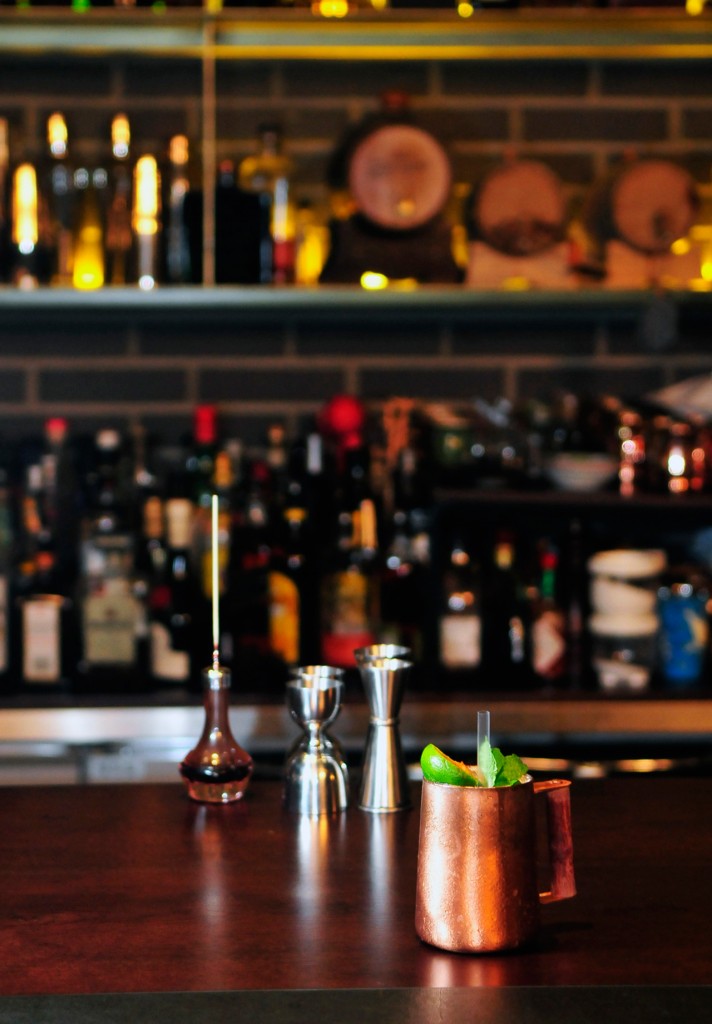 In between the fashion boutiques of Cheongdam-dong — one of Korea's most upscale neighborhoods — a flight of stairs descends to a plush Victorian reading room. In true cliché form, only one book will reveal the secret chamber enclosed behind. The space oozes luxury with a glittering bar, chandeliers, mahogany and vintage leather seating for up to 50 patrons, with chairs and divans so luxe-looking yet comfortable that even the odd vampire wouldn't look out of place. Cocktails are Le Chamber's strong point, with the owners being two highly decorated mixologists who decided to create their own space after a two-decade stint in the Korean hotel scene. The Chamber Mule made with fresh ginger and limes is perfectly balanced and a great aperitif to cleanse the palate before diving into scotch (KRW 27,000). Two hundred whiskies are listed along with 20 bourbons, ryes and the odd gin. Food options include lasagna, cannelloni pasta, sausages, salads and cheese platters starting at KRW 40,000 a plate. Entry is KRW 10,000 and their bottle-keeping service is free. Le Chamber was voted Korea's best bar by Bar'n'Dining magazine and a panel of beverage professionals this year, so be sure to don your finest threads at this classy establishment.
[separator type="thin"]
More info
The Booze
Open: Mon-Sat, 8 PM-2 AM;
T. 82-2797-8002.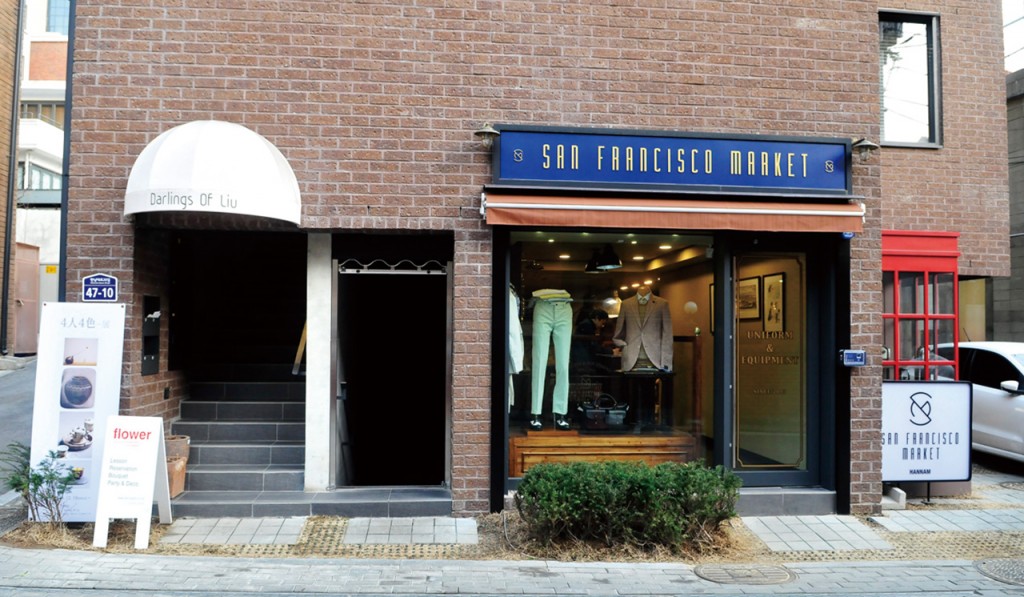 Vault +82
Open: Mon-Sat, 8 PM-5 AM; Sunday, 8 PM-4 AM;
T. 82-2792-9234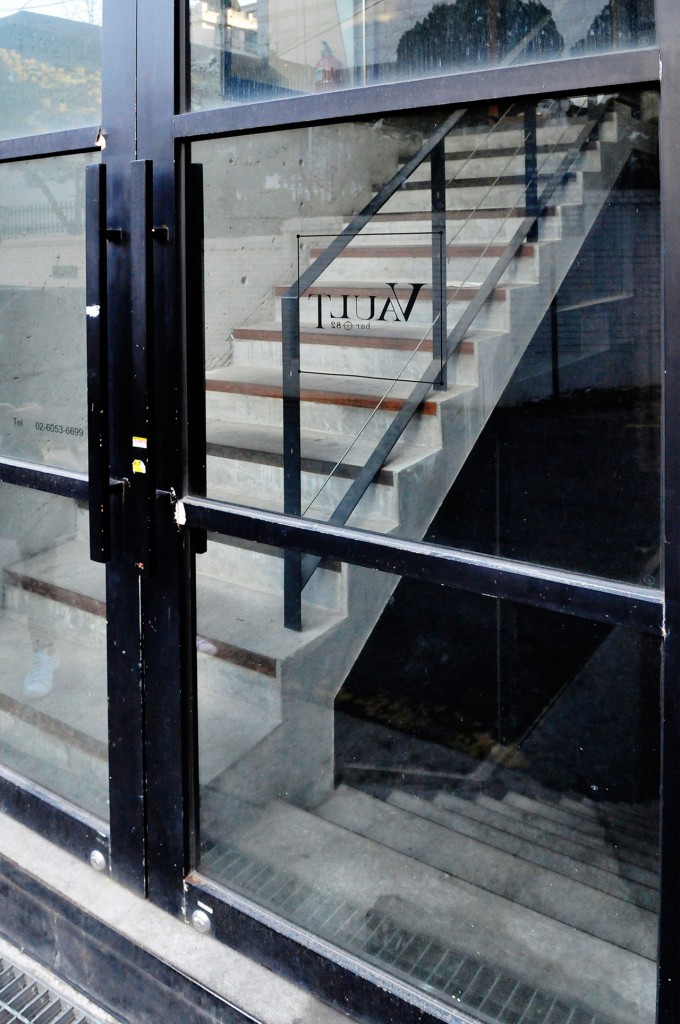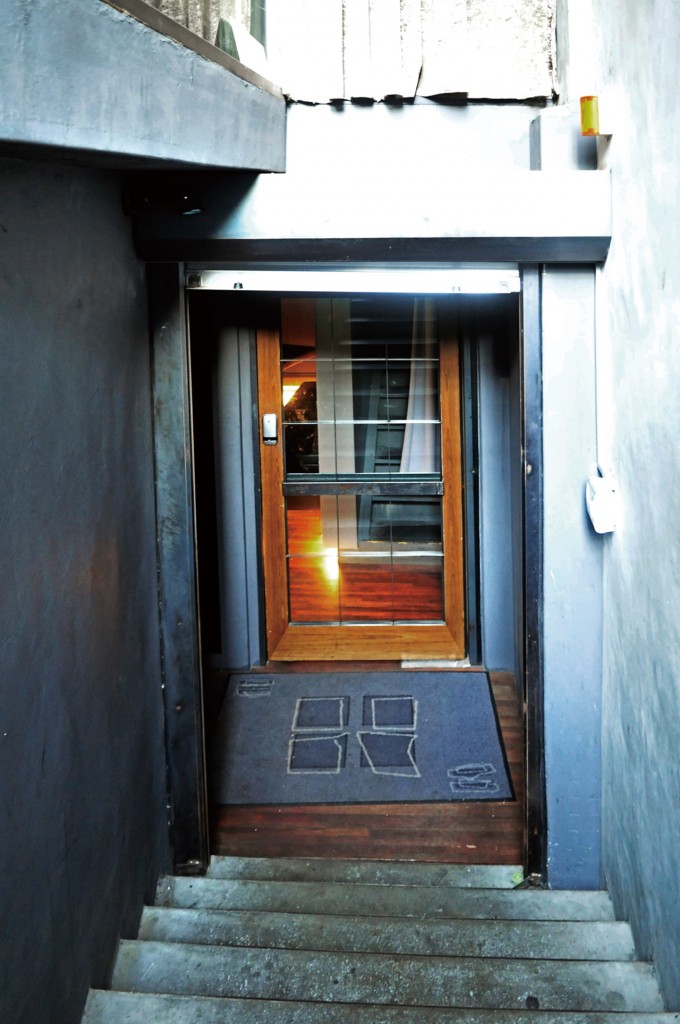 Le Chamber
Open: Mon-Sat, 7 PM-3 AM; Sun, 7 PM-2 AM
T. 82-6337-2014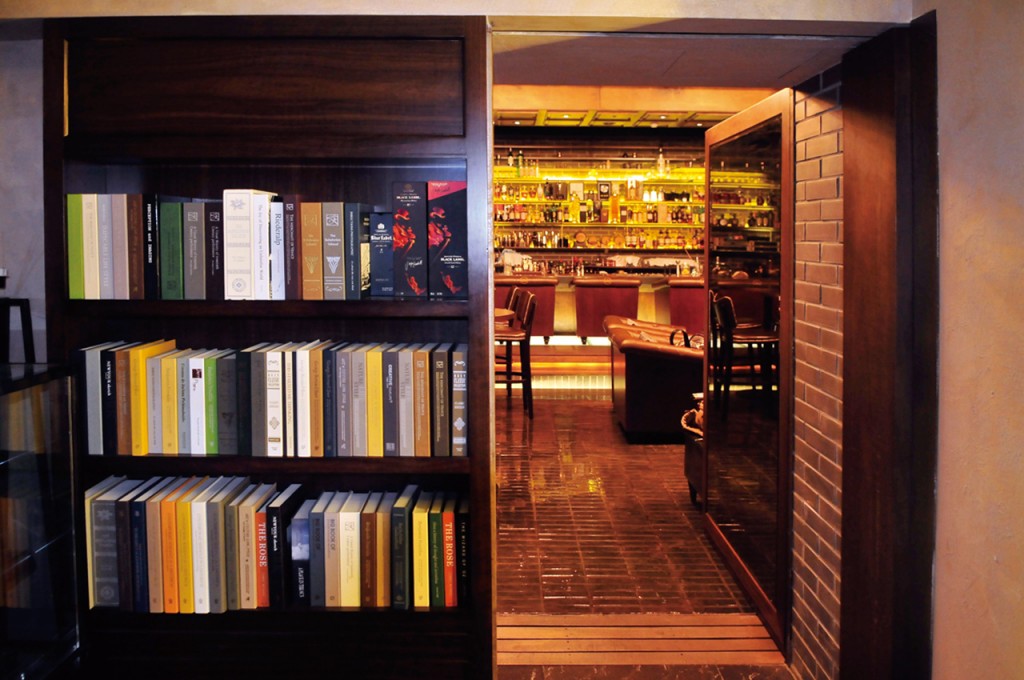 Written by Joshua Hall
https://magazine.seoulselection.com/wp-content/uploads/2015/03/RYU3475.jpg
1738
1200
cyn
https://magazine.seoulselection.com/wp-content/uploads/2018/01/Seoul-logo.png
cyn
2015-04-01 01:00:26
2018-02-13 16:25:48
Seoul's speakeasies