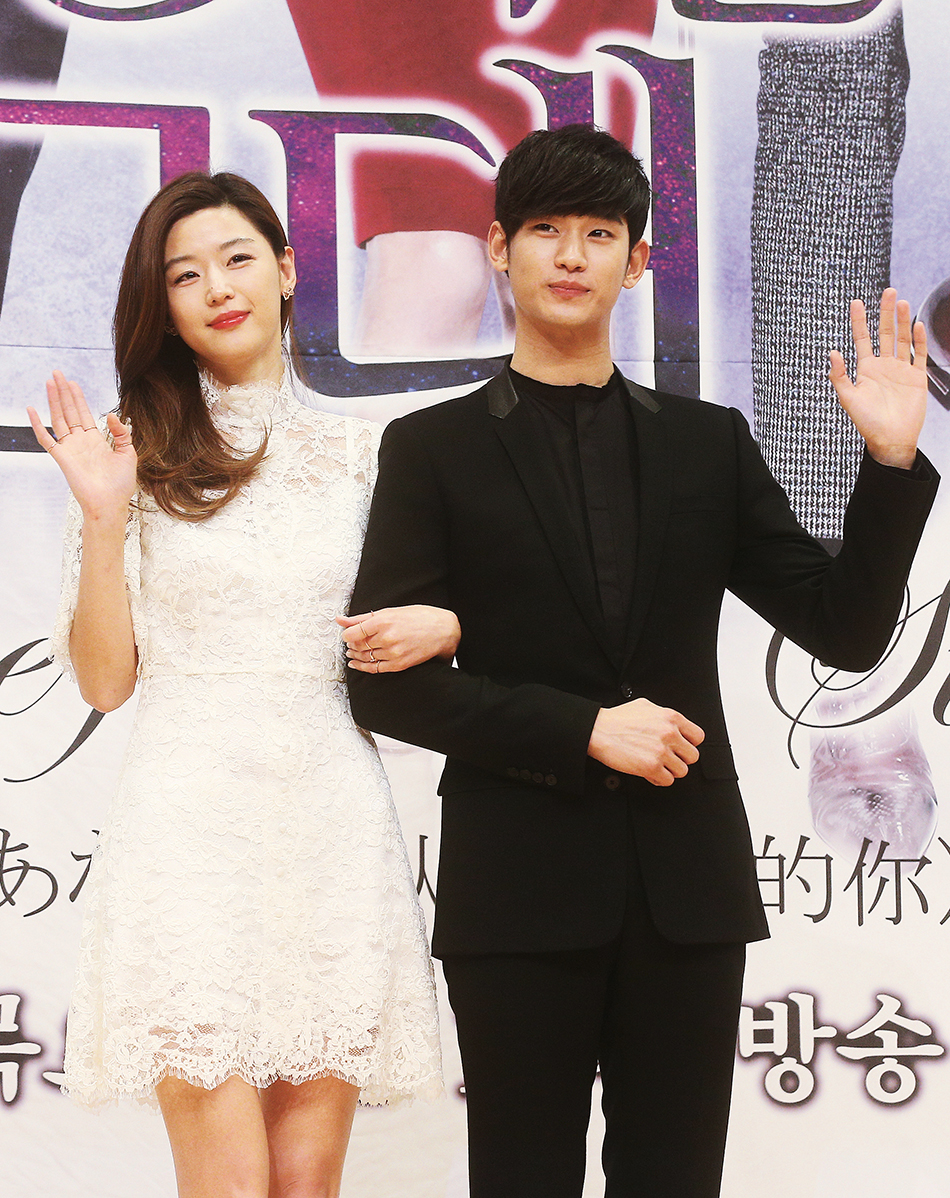 On- and off-screen couples that inspire love of different kinds
[dropcap letter="B"]eing a celebrity nowadays goes hand-in-hand with being under the watchful eye of the public, with constant speculation over who's wearing what at the red carpet, who said what on a television show and the question that draws more intrigue than any other: Who's dating who?
While the entertainment world is full of interesting personalities that people just can't help but try to learn more about, most stars do what they can to preserve and protect their lives as private individuals. Thus, when news of stars getting together on a more intimate level hits the blogsphere – especially in the Korean entertainment industry – the event becomes so controversial that news outlets will sometimes label them as "scandals."
Because such revelations entail a great deal of responsibility, many celebrities are careful not to prematurely reveal their relationship out of fear that theirs will be plagued with speculation and scrutiny. In light of this reality, there are others that actually welcome the prying eyes of the public and are not afraid to show off their relationship, unafraid to weather the media storm.
Let's take a look at some of the reel and real couples that remind people about that wonderful feeling called "love."
Reel couple with the explosive chemistry: Kim Soo-hyun and Jun Ji-hyun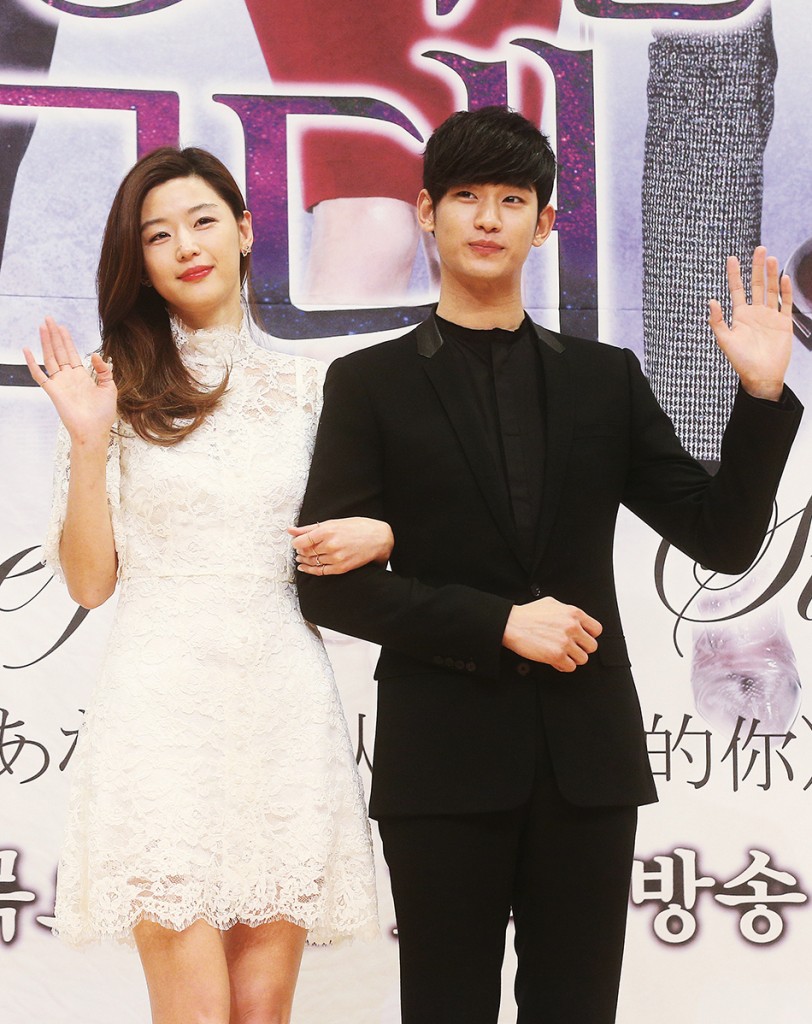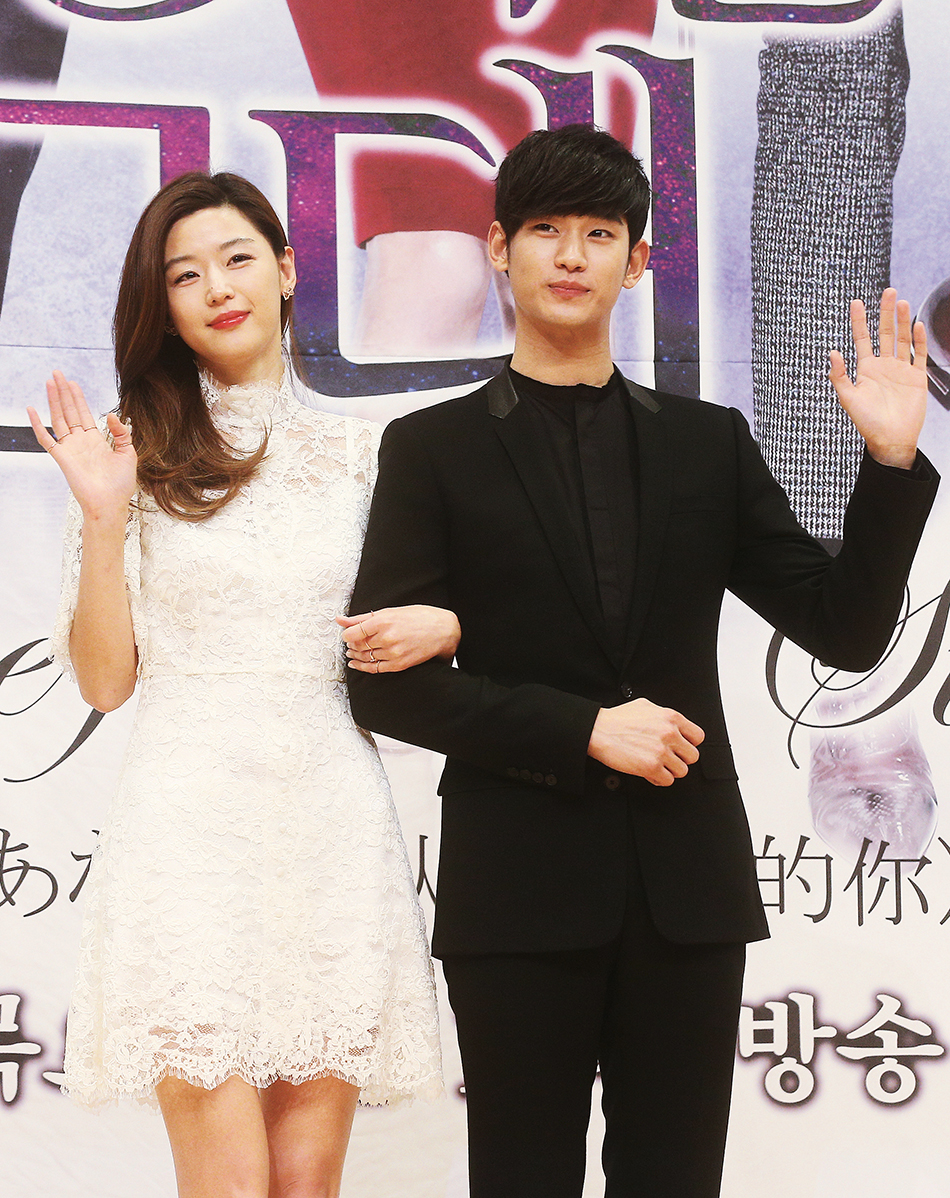 In 2013, Korean drama fans found themselves squealing at the sight of Kim Soo-hyun and Jun Ji-hyun, the actors who personified the characters of alien scholar Do Min-joon and the top star Cheon Song-yi in the drama series "My Love from the Star."
The two performers' strong on-screen chemistry was first demonstrated in the top-grossing, star-studded film "The Thieves" in 2012. Because the pair had such a good working relationship in the movie, reports emerged that Jun was responsible for convincing Kim to take on the male lead role in her highly anticipated television comeback project, one that would come 14 years after her first appearance in the 1999 show "Happy Together."
Even with their 7-year age gap, the couple showed no apprehension on screen and were highly entertaining together in "My Love from the Star." While their loving gazes would only happen if a script demands them, these two exemplified the magic of simple, pure affection toward another person.
Korea's sweethearts: Lee Seung-gi and Girls' Generation's YoonA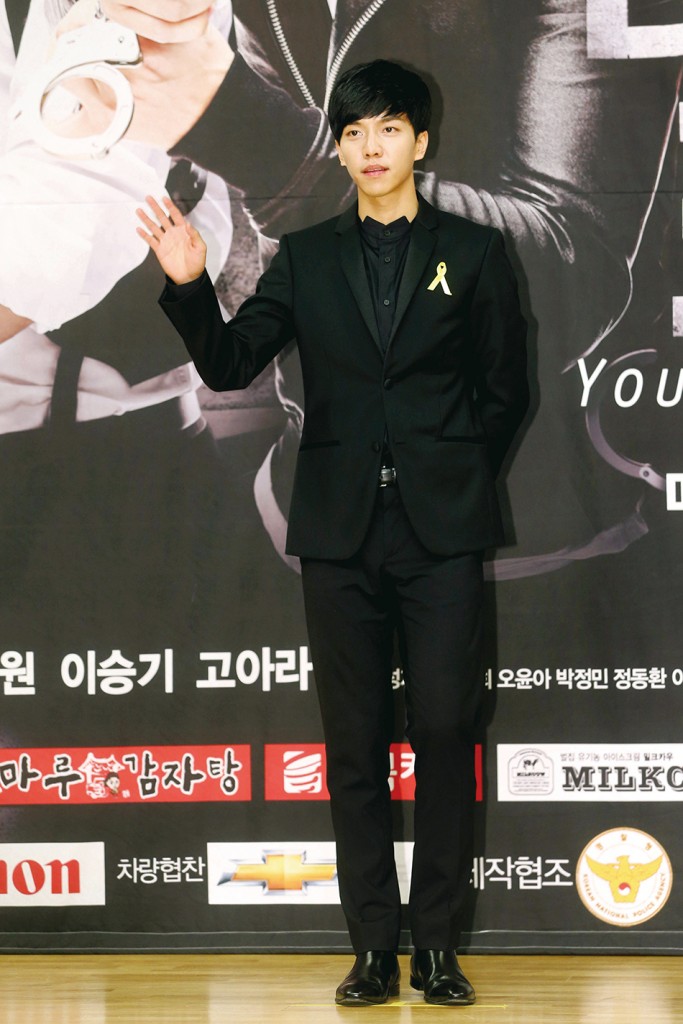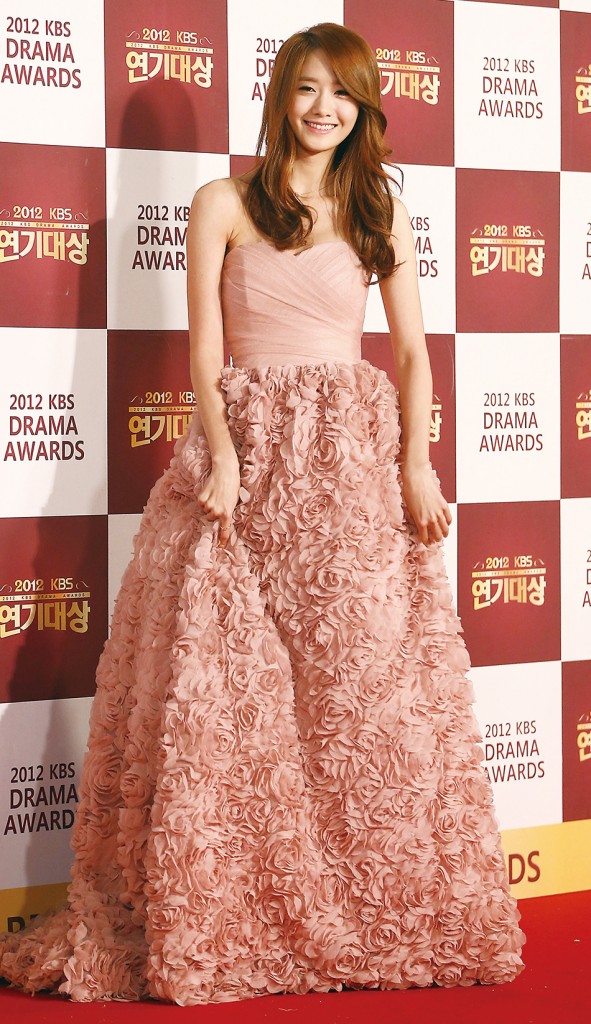 Young fans all over Korea were shaken when it was finally confirmed that charismatic actor Lee Seung-gi was in a relationship with vocalist YoonA of the popular music group Girls' Generation.
As two of the most sought-after young celebrities in the industry today, news of their coupledom has sparked curiosity among fans and non-fans alike: What are they like in private? What kind of advice do they give each other? How do they show affection to one another? The reporters have certainly not shied away from asking them intimate questions at every opportunity. Keen to keep their relationship private, however, the two have been mum and have chosen not to comment on their personal lives, leaving their public followers in the dark.
While some fans end up feeling betrayed by stars' reluctance to discuss their relationships with other celebrities, Lee and YoonA have managed to keep their relationship private, a decision that has earned them respect among their fans for their efforts to protect one another from the press.
Noble couple with hearts of gold: Jung Hye-young and Jinusean's Sean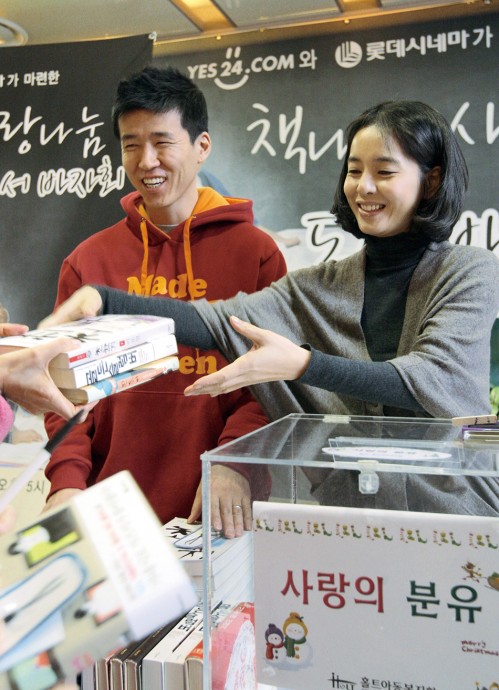 While other relationships are plagued by constant criticism, some couples, such as Sean of the hip-hop duo Jinusean and actress Jung Hye-young, are flooded with praise.
Facing life as a celebrity couple, the two have been under the watchful eye of the public right from the start. Since their union in 2004, the two have transitioned from being the model couple to being the model family, raising four beautiful children together. Having recently celebrated their 10th anniversary, the pair is a testament to the fact that it's possible for relationships in the entertainment industry to stand the test of time.
Apart from heading up a famous family, Sean and Jung are also notable for their active participation in various charities, causes that they have been very vocal about. From sharing their wealth and sponsoring hundreds of children in developing countries through the charitable organization Compassion Korea, to supporting couples who couldn't fund their wedding ceremony through their leadership of the Happy Family campaign, Sean and Jung set an example to many people that love is strong enough to move mountains.
Written by Paola Belle Ebora
https://magazine.seoulselection.com/wp-content/uploads/2015/02/PYH2013121606620001300.jpg
1198
950
cyn
https://magazine.seoulselection.com/wp-content/uploads/2018/01/Seoul-logo.png
cyn
2015-02-08 15:06:53
2015-04-02 23:21:16
The power of two