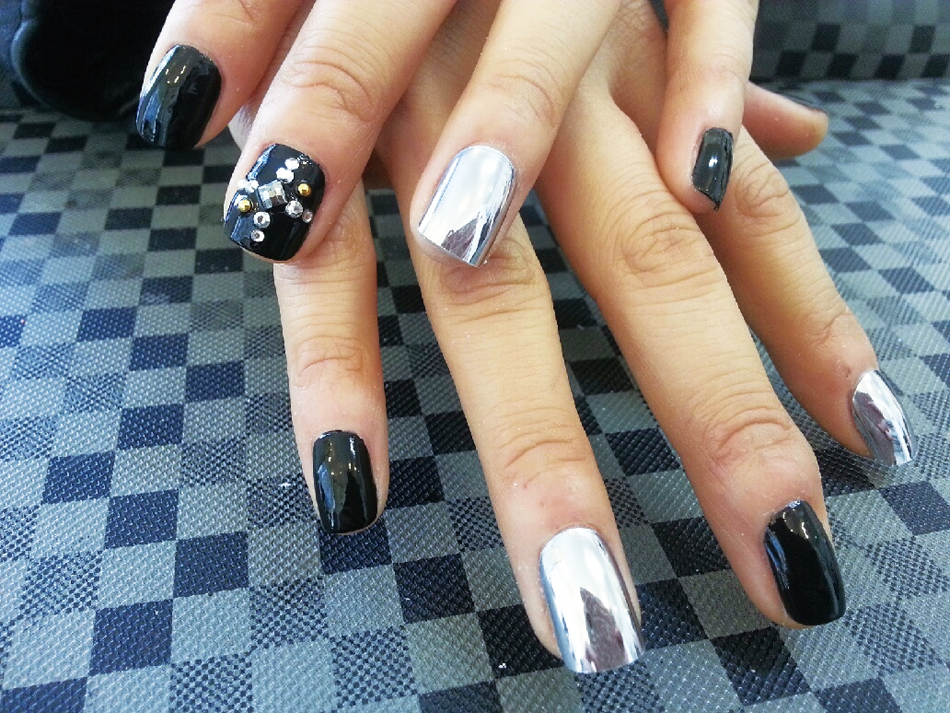 [box_light]All Hands In: Nail Salons of Seoul
Written by Deanne Nguyen[/box_light]
While we often take matters into our own hands, when we think about our appearance, how often do we make sure that our hands matter? We rely on our trusted indexes to work, bathe and—most importantly—smartphone, yet we often have a tendency to neglect them. Manicures and pedicures do more than just make our nails presentable; they reflect our grooming priorities, an extension of how well we treat ourselves. So, why not allow professionals to take our hands into theirs once in a while?
Preparing to be Pampered
Salons in Seoul can range from pretty fancy to outright tacky when it comes to their concept, but make no mistake: Hand massages, drinks, snacks and café-esque themes are all smoke and mirrors. Attractive, yes, but indicative of the quality of the work they do, no. Most salons offer the same standard services sought after by all manicure and pedicure patrons: cleaning and color. Once you've assessed the hygiene level of the establishment—clean workstation, fresh cotton swabs, tool cleaning solution on standby—the rest is at your discretion.
You could come with a design in mind, but unlike a hair salon, it's best to see what kind of styles and trends a salon specializes in prior to your visit. Also, be sure to check if Coupang  (www.coupang.com) thas any discounts available, either through the app or online. To get you started, here are five frequented salons that'll leave your fingertips teeming.
[divider]
Long Lasting Color
Pro Nails 프로네일
Basic Manicure: KRW 16,000
Complete Pedicure: KRW 40,000
This expat go-to in now trendy Itaewon is a no-frills favorite for their manicures: They last nearly two weeks and look just as juicy as gel. Add an extra swipe of clear coat after a day or two to add more lasting power.
FYI> 10:00–20:00, T. 02-749-1525
[divider]
Gel Nails
Nail 1 Bun-ga 네일 1번가
Basic Gel Manicure: KRW 150,000
Basic Gel Pedicure: KRW 300,000
An easy stop-in for busy but beauty-conscious professionals, hence the three locations (Gangnam, Sinnonhyeon and Jongno). Its Gangnam pedigree means they know how to balance pretty and work appropriately.
GO> Gangnam location: Sinnonhyeon Station 신논현역 (Line 9), Exit 7. Take a left past the gas station, walk a block, and it's located in a Dioville building on your left.
FYI>  11:00–21:00 Closed Sundaysm, T. 02-522-6491 (종로) or 02-3482-8508 (강남역). Ask for 원장님.
______________
Nail Box 네일박스
Basic Manicure: KRW 16,000
Basic Pedicure: KRW 27,000
Basic Gradation Manicure, UV drying: KRW 80,000
One of the more affordable shops in Gangnam specializing in the gradation or ombre effect. They even offer a beverage, a snack and 10 percent cash discount for gel nails.
GO> Gangnam Station 강남역 (Line 2, Sinbundang Line), Exit 10. Walk two blocks and take a left. Look ahead and you should see it to your right on the second floor.
FYI> 11:00-22:00, Closed National Holidays, nailbox.or.kr
[divider]
Japanese Style Nail Art
Walea Nails 와레아 네일살롱레아 네일살롱
Japanese Gel Nails: Starting at KRW 100,000
With an ethereally draped interior and offering an endless array of ornate, Japanese-style gel nails, Walea is tailored to the Korean shorter nail style. The new Garosu-gil salon is already exceedingly popular and, based on 2ne1's patronage, K-pop royalty-approved.
GO> Apgujeong Station 압구정역 (Line 3), Exit 5. Walk five blocks and take a left. It's at the second alley to your right, across Singu Elementary School.
FYI> 11:00–22:00, Closed Sundays, T. 02-547-3319, Appointment recommended Waleanail.com
__________________
Gong Gam Nail Shop 공감네일샵
Basic Art: A base Price of KRW 15,000–27,000, plus KRW 5,000 per nail
Sure, you could opt for basics at this affordable salon, but peruse their impressive Naver blog gallery featuring jeweled decals and mirrored nails.
GO> Sillim Station 신림역 (Line 2), Exit 3. Take a right at the first alley, cross the bridge and it's nearby in the Sinwon Marketplace.
FYI> 11:00–21:00, T. 02-6094-1155, blog.naver.com/jadurjdwb
[divider]
Proceed with Precautions
While it is not the most invasive of beauty regimens, there is always some risk involved when entrusting someone else with your hands (or feet). If you spot cheap equipment or the application of any treatment being done by an inexperienced technician, it should be taken as a warning sign. Inform the technician if you experience any pain, but if the discomfort persists, it's time to let the Internet know.
Keep in mind that some of the more popular, long-lasting styles like gels or UV gels can actually be damaging. Both gel and UV gel removal require a professional and a pure acetone soak, which can strip away your nail enamel. That's not-so-great news, but the damage isn't long-term if you only have it done occasionally.
[box_info]
Key Terms
기본 매니큐어/페디큐어 – Basic manicure/Pedicure
손/발톱-Finger/toenails + 관리/칠 – Manicure/Pedicure
젤 – Gel
프렌치 – French tips
색깔 다르게/그라데이션 – Changing colors/gradation
일본 스타일 – Japanese style
(한 색깔) 로 발라주세요 – I'd like them painted (one color) please.[/box_info]
https://magazine.seoulselection.com/wp-content/uploads/2014/05/공감네일1.jpg
713
950
cyn
https://magazine.seoulselection.com/wp-content/uploads/2018/01/Seoul-logo.png
cyn
2014-06-02 17:24:44
2019-11-04 15:19:32
All Hands In: Nail Salons of Seoul