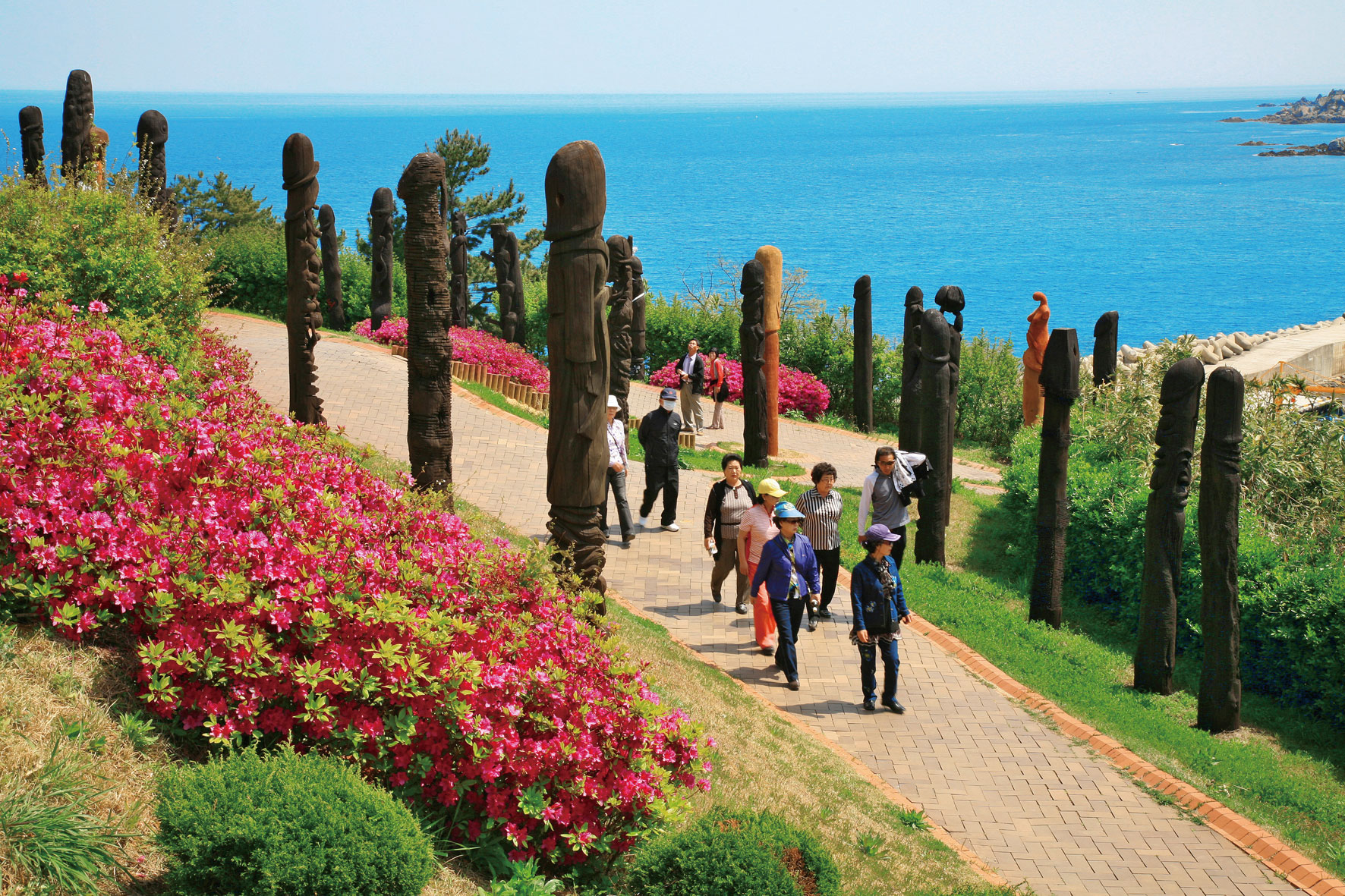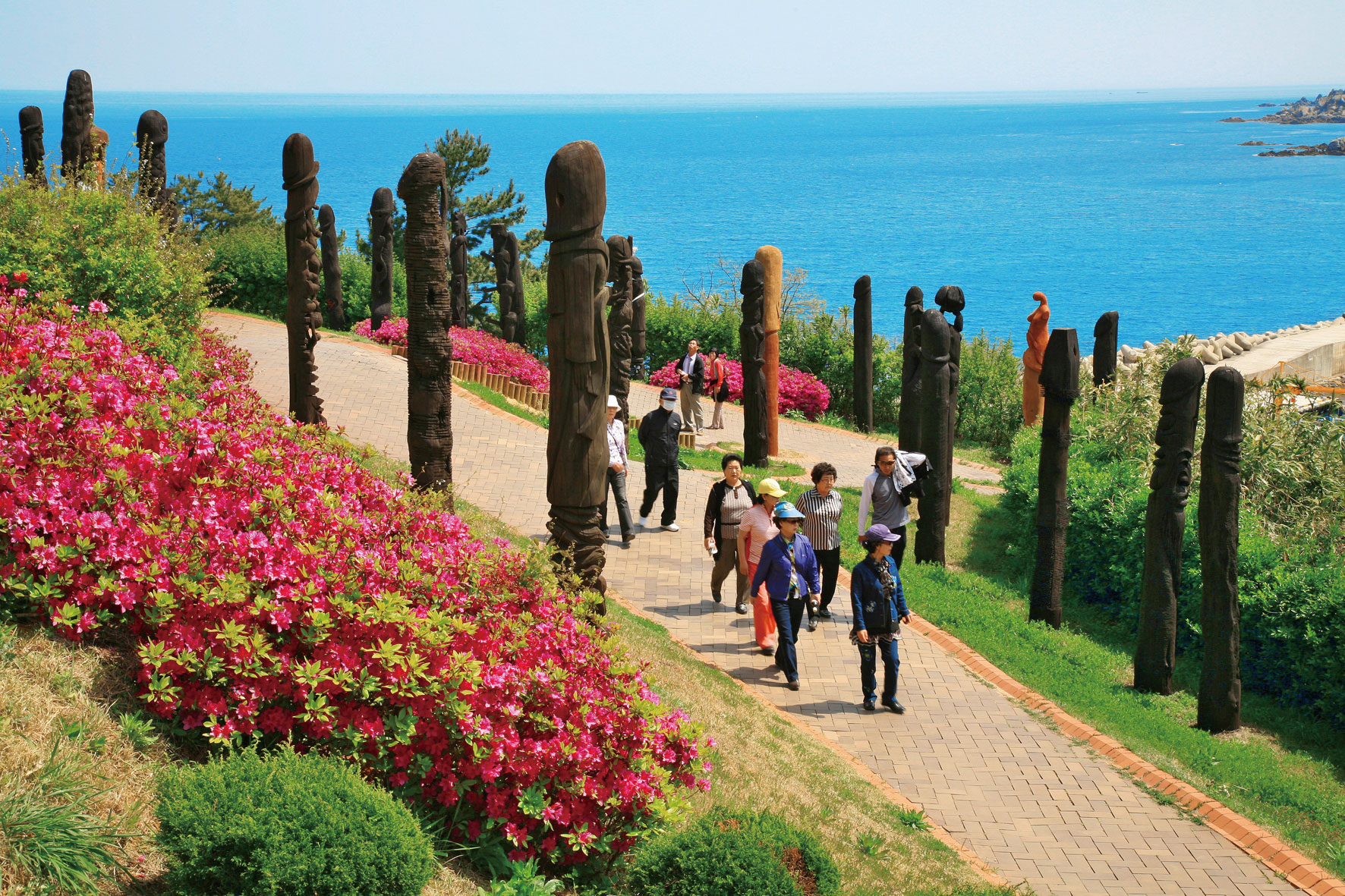 [button link="The URL of the button" variation="lightgrey"]Haesindang Park 해신당공원[/button]
Located in the East Sea town of Samcheok, Haesindang Park (a.k.a. Penis Park) is, without a doubt, one of the most offbeat—and off-color—travel destinations in Korea. Paying tribute to the phallus-worshiping folk beliefs of the fi shing villages of the East Sea coast, the park is home to countless sculptural representations of the male member. Some of the sculptures are quite fanciful, while others aim for anatomical correctness. A visit can get quite surreal: the sight of groups of middle-aged women having their photos taken as they ride a sculpture of a giant penis is one you're unlikely to forget, no matter how hard you try.
EAT>
A local specialty is gomchiguk, or moray eel soup. You can fi nd this rich, spicy soup—great for hangovers—at many of Samcheok's raw fish restaurants.
SEE>
Daegeumgul Cave is one of Korea's best-preserved limestone caves.
DO>
Try the Samcheok Ocean Railbike—it's a fun way to see the coast.
STAY>
Downtown Samcheok has its share of reasonably priced motels.
FYI>
Admission: KRW 3,000. T. 033-570-3545.
GO>
Buses to Samcheok depart from Seoul Express Bus Terminal (travel time: 3 hours, 10 minutes).
From Samcheok Bus Terminal, take bus No. 24 to the park.
https://magazine.seoulselection.com/wp-content/uploads/2013/08/해신당공원1.jpg
1181
1772
cyn
https://magazine.seoulselection.com/wp-content/uploads/2018/01/Seoul-logo.png
cyn
2013-11-06 17:13:18
2013-11-06 17:50:40
Haesindang Park