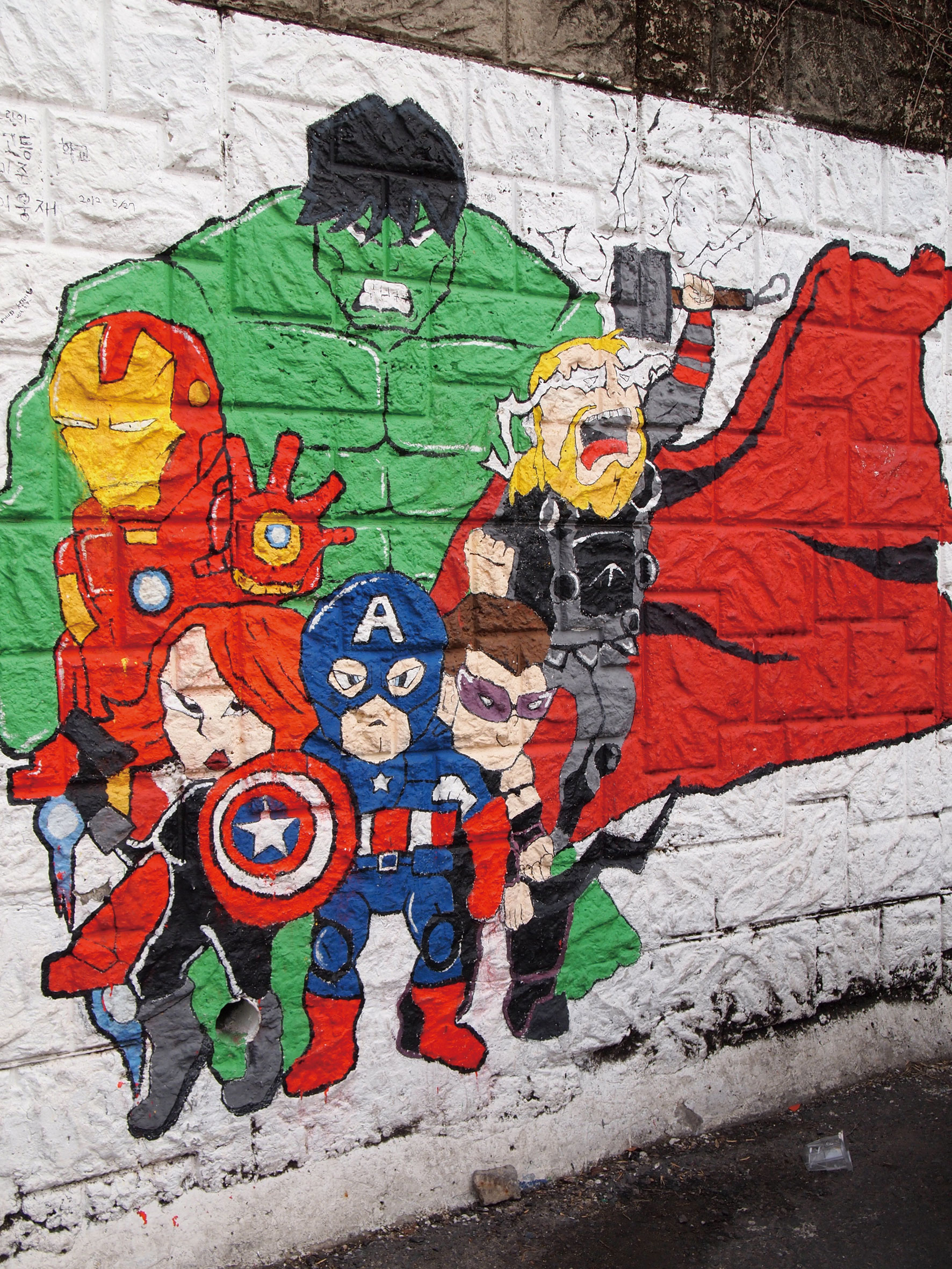 DIGITAL DESTINATIONS        
Four leading blogges share their favorite spots in Seoul
Written by Stephanie McDonald
Whether you're a first-time visitor to Seoul or an expat who has been here several years, the city's bloggers often shine a light on places tourist guides don't even mention in passing. SEOUL spoke to four bloggers on what to see, where to eat, and, importantly, where to get a good drop of Korean alcohol.
[divider] [box_light]Mimsie Ladner
Seoul Searching
www.myseoulsearching.com
[/box_light]
Mimsie Ladner runs Seoul Searching, a blog about different aspects of Seoul, from funerals to quaint areas to visit. She came to the city in 2009 on an impulse, knowing nothing about Korea. Four years later, her blog is rated one of the most popular by expats and native Koreans alike. One of her favorite areas in Seoul is Ihwa-dong 이화동, near Daehangno. (From Exit 2 of Hyehwa Station 혜화역, Line 4, go straight for 200 m. Turn left onto Dongsung-gil Street. Walk straight for another 200 m until you reach the Lock Museum. Follow the mural and turn right onto Naksan Gongson-gil Street.) "It is one of the few places in the Korean capital where visitors can get a feel of what Korea was like in the 1970s, as well as take in some amazing views of the city," she says. "Many of the old houses in the area have been decorated with colorful murals and interesting sculptures, making Ihwa-dong a destination for art lovers and photography enthusiasts."
Another favorite of hers is Buam-dong 부암동. (From Exit 3 of Gyeongbokgung Station 경복궁역, Line 3, take bus No. 7022, 7212, or 1020 to Buam-dong Community Center.) A step away from the neon and noise of Seoul, the area is dotted with quaint little cafés, galleries, and restaurants. But the real jackpot in the area is Baeksasil Valley 백사실계곡, which Ladner calls a little oasis. "With easy trails and plenty of shaded places to rest, Baeksasil is the perfect spot for a private picnic or a family outing," Ladner says.
When hunger strikes, Ladner enjoys eating at Samcheongdong Sujebi 삼청동수제비 [Map 3 C1] near Gyeongbokgung Palace.A no-frills restaurant with great atmosphere, Ladner says the seafood and dumpling soup is the best in Seoul and goes well with savory pancakes. Kimchi is also made on the premises, so customers are able to watch the ajummas while they make it.
[divider] [box_light]Joe McPherson
Zen Kimchi
http://zenkimchi.com
[/box_light]
Joe McPherson became a self-confessed Koreaphile after he studied Korean history in college. While he was initially only going to stay in Korea for a year in 2004 to teach English, he's still here nine years later.
McPherson says visitors to Seoul should go to the Noryangjin Fish Market 노량진수산시장 [ Map 10 ]. He calls it a visit to an aquarium where you can eat the exhibits and says the best time to go is on Saturday at around 6pm because you can buy your seafood and have it cooked at an on-site restaurant.

He also recommends an obligatory visit to Hongdae 홍대 [ Map 3 ]. Although the area is known for its clubs and party atmosphere, McPherson says people should go for the people watching, for you'll find hipsters, punks, and skaters mixing together in quirky cafés. McPherson also says there is an exciting food scene developing at the Hapjeong end. "On weekend evenings, expect to see a Neo-New Wave duo play at the triangular park area; shop for unique trinkets at the flea market; and soak up the post-mod folk art that is becoming the new Korean style and infecting the country," he says. "The Korean culture that your grandkids will know is getting its start here."
Mapo 마포 is another go-to area for McPherson. In particular, he likes Mapo Jeong Daepo 마포 정대포. (Get off at Mapo Station 마포역, Line 5. Walk along the street behind the Seoul Garden Hotel for a few blocks. Look for the orange sign with a picture of a cannon.) McPherson says the restaurant specializes in galmaegisal, a tender and lean cut of pork cooked over charcoals. The pork fat is also collected from the barbecue and mixed with egg for a Korean-style scrambled egg. Also in the area is Bongpyeong Memil Makguksu 봉평메밀막국수, a restaurant dedicated to Gangwon-do cuisine. (From Exit 3 of Hyochang Park Station 효창공 원역, Line 6, go directly behind the Seoul Garden Hotel and look for the restaurant with the yellow signs.) "Gangwon-do is a rural area that is off the culinary radar and waiting for its time in the spotlight. If you can't go to the countryside, bring the countryside to you," McPherson says. The restaurant specializes in buckwheat dishes; McPherson says visitors should order the coldbuckwheat noodles, makguksu.
[divider] [box_light]Jun Michael Park
Mikaphoto
http://mikaphoto.net/blog
[/box_light]
Jun Michael Park is a Korean photographer who has been writing a blog on Korean site Naver for around seven years. Recently he started an English-language blog to introduce Seoul from a Korean native's perspective and "bridge the gap" between expats and locals. Two of his favorite places in Seoul are Bukhansan National Park 북한산 and Mt. Inwangsan 인왕산.
"Even if you don't like mountains, it's worth a visit at least once, especially in spring and fall. You will get a great view of Seoul, and it's beautiful. There will be flowers and leaves [changing color]," he says.

Like Ladner, Park recommends Daehangno 대학로. In particular, a walk through Naksan Park 낙산공원. Afterwards, he recommends dropping by Taschen 타셴, a café / wine bar run by a German art book publisher, to relax and browse through art books. (Get off at Exit 1 of Hyehwa Station 혜화역, Line 4)
If a hankering for Vietnamese pho strikes while you're in Daehangno, Park's pick is Paris Hanoi 빠리하노이—he says it's the best in Seoul. Across the road, a Korean BBQ joint called Jungeegane is also on his list of top places to eat. (Get off at Exit 4 of Hyehwa Station 혜화역, Line 3, turn around and walk a little. Turn left and walk towards Star City Art Hall. Paris Hanoi is located right across the street.)

"They offer marinated pork and beef BBQ, grilled over a charcoal fi re, at a reasonable price. However, you have to keep in mind that a lot of these places don't have English menus or English-speaking employees," Park says.
For those looking for a bit of a tipple, Park recommends the Wolhyang 월향 chain, which has branches in Hongdae, Itaewon, and Daehangno. "It's a makgeolli parlor with tasty side dishes. It's bit pricey, but serves many different kinds of makgeolli. It's a great gathering place as well," Park says.
[divider] [box_light]Lee Farrand
Lee's Korea Blog
http://leeskoreablog.blogspot.com.au
[/box_light]
Lee Farrand started his blog in 2006 to document his daily life in Korea. The Korean adoptee is currently researching ovarian cancer at Seoul National University.
He recommends a stop at Seorae Maeul 서래마을 [Map 11 , A3], a village in the area peppered with foreign restaurants amidst a French community hidden to everyday passersby. "Here, you can find such rarities as recognizable bread, unsweetened pickles, and Seoulites commuting by foot in an unhurried manner," Farrand says. "It's a reflection not of what Seoul really is, but perhaps of what it may yearn to be someday."
For travelers looking for a meat feast, Farrand suggests Saeng Gogi 4900 생고기4900, which translates to "fresh meat 4900." (Get off at Exit 1 of Seoul National Univ. 서울대입구역, Line 2.) Nestled between an unassuming real estate agent and an Outback Steakhouse, the barbecue restaurant sells fatty pork and duck meat. Full of atmosphere from the noise of other patrons and smoke from the barbecue, Farrand says patrons should watch out for the spitting fat that flares up from the cooking meat. "The occasional solar flare caused by a random sizzling ball of oil leaping for freedom will ensure that more than the recommended weekly intake of anesthetizing soju is consumed," Farrand says.
https://magazine.seoulselection.com/wp-content/uploads/2013/08/hyehwa-1071.jpg
2362
1772
cyn
https://magazine.seoulselection.com/wp-content/uploads/2018/01/Seoul-logo.png
cyn
2013-11-06 17:14:54
2013-11-06 18:05:55
DIGITAL DESTINATIONS