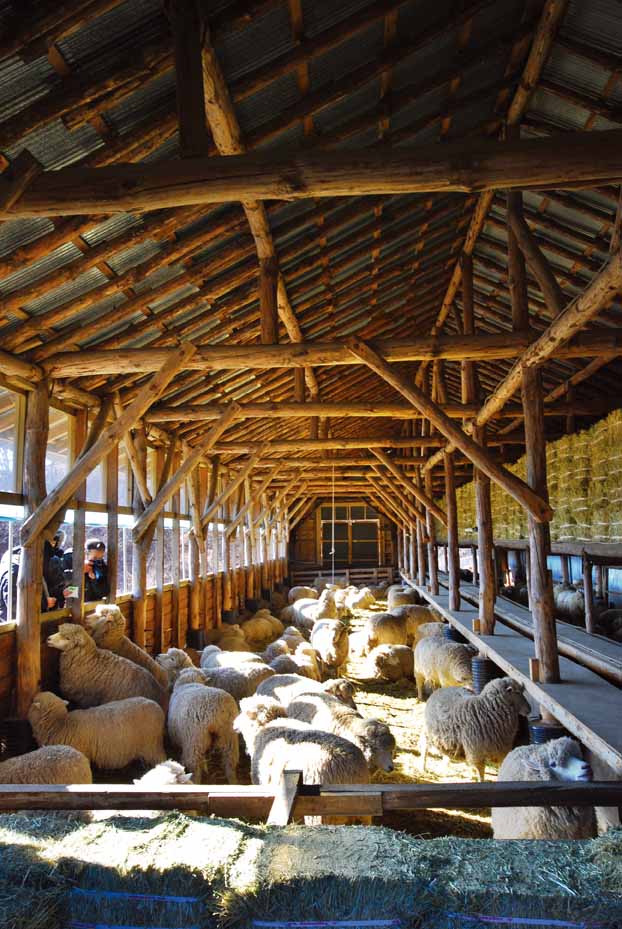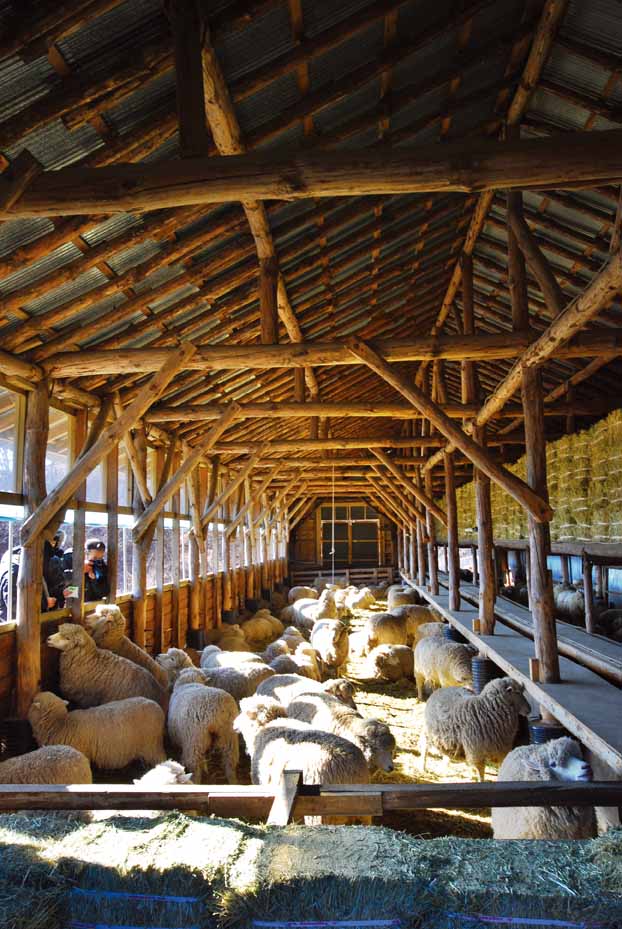 Daegwallyeong Sheep Ranch | 대관령 양떼목장
OK, sheep are probably not the first thing to pop into mind when considering Korea's top tourist destinations.
This is what gives Daegwallyeong Sheep Ranch, deep in the highlands of Korea's Taebaeksan Mountains, its charm. It's an exotic landscape of rolling, treeless hills of grazing land, so very unlike anywhere else in Korea. Some liken it to Switzerland, with its peaks, grassy fields, and, well, sheep. It's both relaxing and inspiring…unless, of course, you've just gotten off the plane from Scotland or New Zealand.
The ranch is open all year round—in fact, you're more likely to spot the sheep grazing in the hills in summer than in the chilly winter months, when the sheep are kept warm inside. Yet the ranch is an incredibly popular winter tourist destination, largely thanks to its beautiful winter scenery. The Daegwallyeong area—a key gateway through the Taebaeksan Mountains—gets the heaviest snowfall in Korea. Even without the snow, the area has a stark highland beauty to it, with barren rolling hills beneath a cloudless cerulean sky.
EAT>
The area is famous for its beef, dried pollack, and osam bulgogi (spicy pan-fried squid and pork). You'll find many such restaurants in Hoenggye—the Napjak Sikdang 납작식당 (T. 033-335-5477) does a mean osam bulgogi.
SEE>
The views of Gangneung and the East Sea from the parking lot.
DO>
Hoenggye-ri hosts the Daegwallyeong Snow Flower Festival (Jan 19–Feb 5), a celebration of Daegwallyeong's best known meteorological phenomenon. The festival features a good many fun events, including sledding, sleigh rides, skating, snowman making, and mountain hiking. For more information, call 033-336-6112 or visit www.snowfestival.net.
STAY>
There are several small hotels and motels in Hoenggye, but another option is to make use of one of the several rental houses, or "pensions," as they are called in Korean. A two-person room could run you 100,000–140,000 won a day during ski season. Some ones to check out are Wildfloaroma (T.033-335-6873), Jajaknamu Pension (T. 033-335-3691), and Woorimaul Pension (T. 033-336-4580).
FYI>
T. 033-335-1966, www.yangtte.co.kr
If you want to feed the sheep, hay costs 3,500 won.
(14-104 Hoenggye-ri, Daegwallyeong-myeon, Pyeongchang-gu, Gangwon-do | 강원도 평창군 대관령면 횡계리 14-104)
GO>
Buses to Hoenggye-ri run from Seoul's Dong Seoul Bus Terminal.
The trip takes about two and a half hours. From Hoenggye-ri Bus Station, take a taxi to the ranch—the fare will be about 10,000 won.
https://magazine.seoulselection.com/wp-content/uploads/2013/02/dsc_0023-사본.jpg
929
622
rjkoehler
https://magazine.seoulselection.com/wp-content/uploads/2018/01/Seoul-logo.png
rjkoehler
2013-02-21 14:40:21
2013-03-04 15:59:36
Daegwallyeong Sheep Ranch