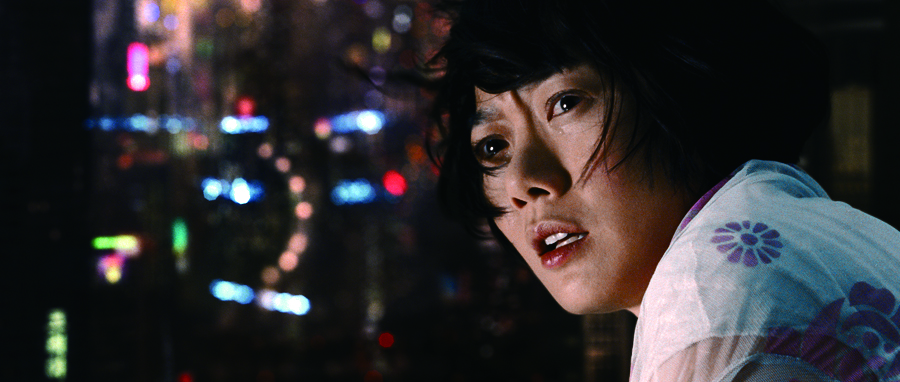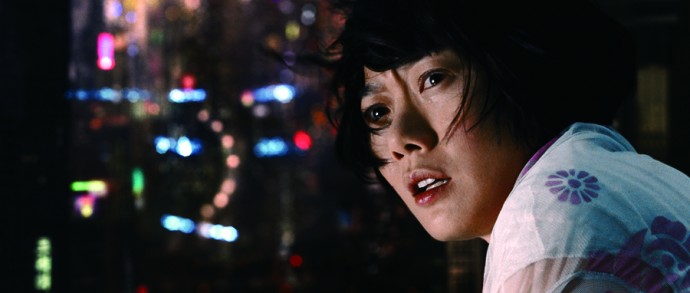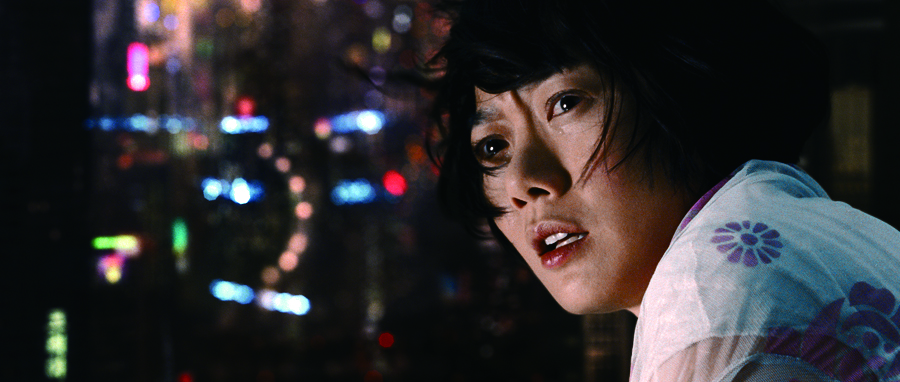 Korean actors, directors make their presence felt on the global stage in a big way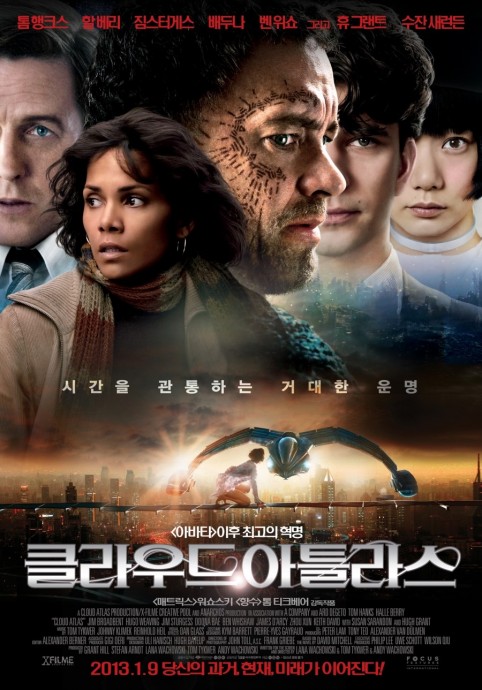 Is Korean talent finally getting its Hollywood due?
As actress Bae Doo-na garners praise for her starring role as Sonmi-451 in the Wachowskis' blockbuster "Cloud Atlas," journalists ask if 2013 might be Korea's breakout year in Hollywood. With actors Bae and Lee Byung-hun starring in Hollywood productions this year and a troika of Korean directors set to release major US productions, some speculate that a Korean film industry ambition to expand its global reach and an American film industry desperate for new ideas and talent may be coming together in unprecedented ways.
Bae Doo-na leading the way
With the dramatic growth of the local Korean film industry since the 1990s and the subsequent development of the so-called "Korean Wave," observers in both Korea and overseas have long wondered when Korean film talent would cross over to Hollywood. And to be sure, talent has been been crossing over, although this exchange was initially confined to American production companies purchasing the rights to remake successful Korean films using Western directors and actors. Attempts by Korean actors to break through—for instance, Rain's starring role in the Wachowskis' "Ninja Assassin" (2009) and Jang Dong-gun's "The Warrior's Way" (2010)—met with limited critical and commercial success.
Veteran actress Bae Doo-na's "Cloud Atlas," however, may mark a turning point. Bae not only stars as part of an ensemble cast that includes Tom Hanks, Halle Berry, Hugh Grant, Susan Sarandon and Jim Sturgess, but she excels in doing so—Entertainment Weekly even called her performance the most impressive of the bunch. American broadcaster CBS, in fact, included Bae on a list of high-profile snubs (Samantha Barks and Amanda Seyfried in "Les Miserables"; Emily Blunt in "Looper"; Judi Dench in "Skyfall" and "The Best Exotic Marigold Hotel", etc.) for Best Supporting Actress in this year's Oscars.
Bae isn't the only one going Hollywood, though. Lee Byung-hun—who turned in an impressive performance as Storm Shadow in the 2009 blockbuster "G.I. Joe: The Rise of Cobra"— will be reprising his role in the upcoming sequal "G.I. Joe: Retaliation," set for release in the United States in March. His co-star, Bruce Willis, was apparently impressed with his work, and so brought Lee into "RED 2," to be released this summer.
Not to be forgotten, Korean actress Park Si-yeon and veteran actor Ahn Sung-ki will be joining Clive Owen and Morgan Freeman for the medieval epic "The Last Knights," which began filming on Nov 5 of last year.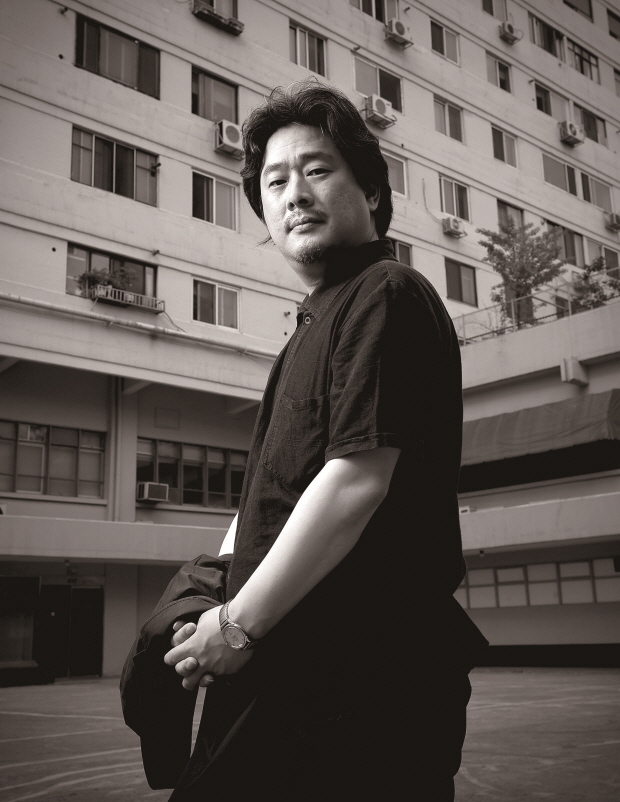 Korean directors go global
It's not just actors getting the nod. Korean directors—who for years have been garnering critical acclaim for stylish and tightly directed works like "Oldboy" and "Mother"—are finally getting their chance to work their directorial magic on overseas shores. This year, three Korean directors will be releasing foreign films. Perhaps the most anticipated is "Stoker," a Gothic horror directed by Korean horror master Park Chan-wook and produced by Ridley Scott and Michael Costigan. Based on a screenplay written by Prison Break star Wentworth Miller, the film—set to debut on March 1—stars Australian actresses Mia Wasikowska and Nicole Kidman and British actor Matthew Goode. It's Park's first English-language film.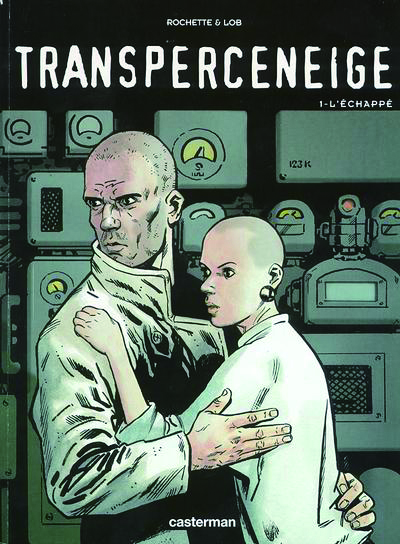 Park is joined overseas by his fellow Korean New Wave director Bong Joon-ho, director of "The Host" and "Mother." Bong's latest offering, "Snowpiercer," is a post-apocalyptic thriller based on the French graphic novel "Le Transperceneige." Telling the tale of the last survivors of a future Ice Age who travel the world in a perpetually moving train, the Korean— American—French co-production features an ensemble cast that includes Chris Evans, Jamie Bell, John Hurt, Tilda Swinton, Octavia Spencer, Ed Harris and Korea's very own Song Kang-ho.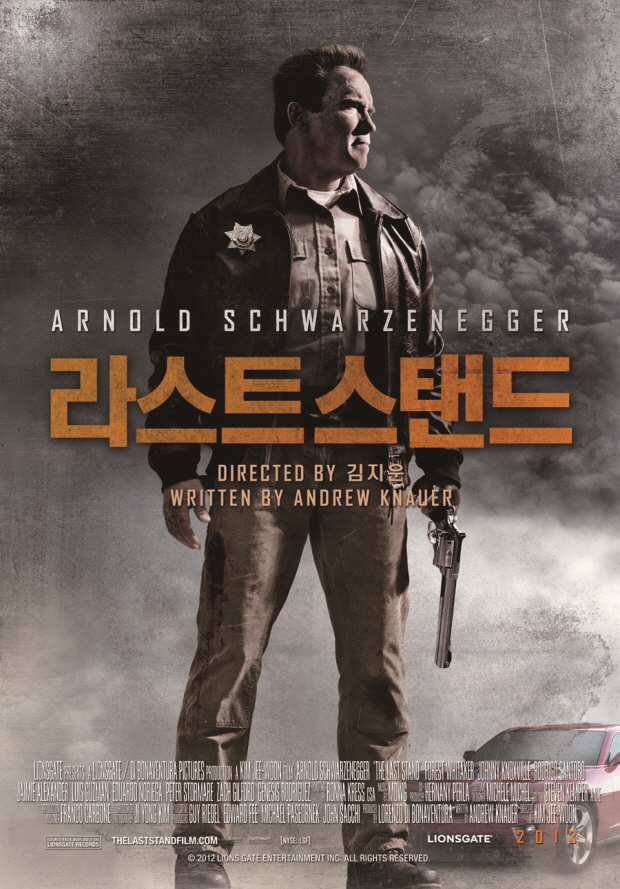 Finally, there's Kim Ji-woon, he of "A Tale of Two Sisters," "The Good, the Bad, the Weird" and "I Saw the Devil." For his US debut, Kim brings us former California governor Arnold Schwarzenegger and "Jackass" star Johnny Knoxville in the action drama "The Last Stand." Now, one might view any film that stars Schwarzenegger and Knoxville with a degree of skepticism, but it's also got Harry Dean Stanton, about whom Roger Ebert once said, "no movie featuring either Harry Dean Stanton or M. Emmet Walsh in a supporting role can be altogether bad." It's got Peter Stormare, too, about whom this writer would apply the same rule.
Why now? What's behind this Korean invasion?
For starters, the Korean and American film industries may be looking towards one another to satisfy their respective needs. According to the Korean daily Hanguk Gyeongje, "It's a product of Hollywood, which due to an exhaustion of material is looking in Asia for talent and stories, and the challenge of Korean filmakers, who are looking to expand the horizons of Korean cinema, coming together."
Perhaps the most important factor, however, has been the growing global respect for Korean fi lm. Talking to the Hanguk Ilbo, Bae Doo-na said the flood of Korean actors and directors heading to Hollywood was "due to people having greater interest in and watching more Korean films since they've grown well-known globally." In an interview with the Chosun Ilbo, Bae revealed that when she asked the Wachowskis how they even knew who she was, they responded with a list of Korean and Japanese films they'd seen her in. Even the poster for Park's "Stoker"—which proudly reads "From the director of Oldboy"—reveals this growing awareness of Korean film.
Written by Robert Koehler 
https://magazine.seoulselection.com/wp-content/uploads/2013/01/movie_image-1.jpg
382
900
rjkoehler
https://magazine.seoulselection.com/wp-content/uploads/2018/01/Seoul-logo.png
rjkoehler
2013-01-28 14:09:27
2015-04-03 15:30:44
HOLLYWOOD's Korean Invasion