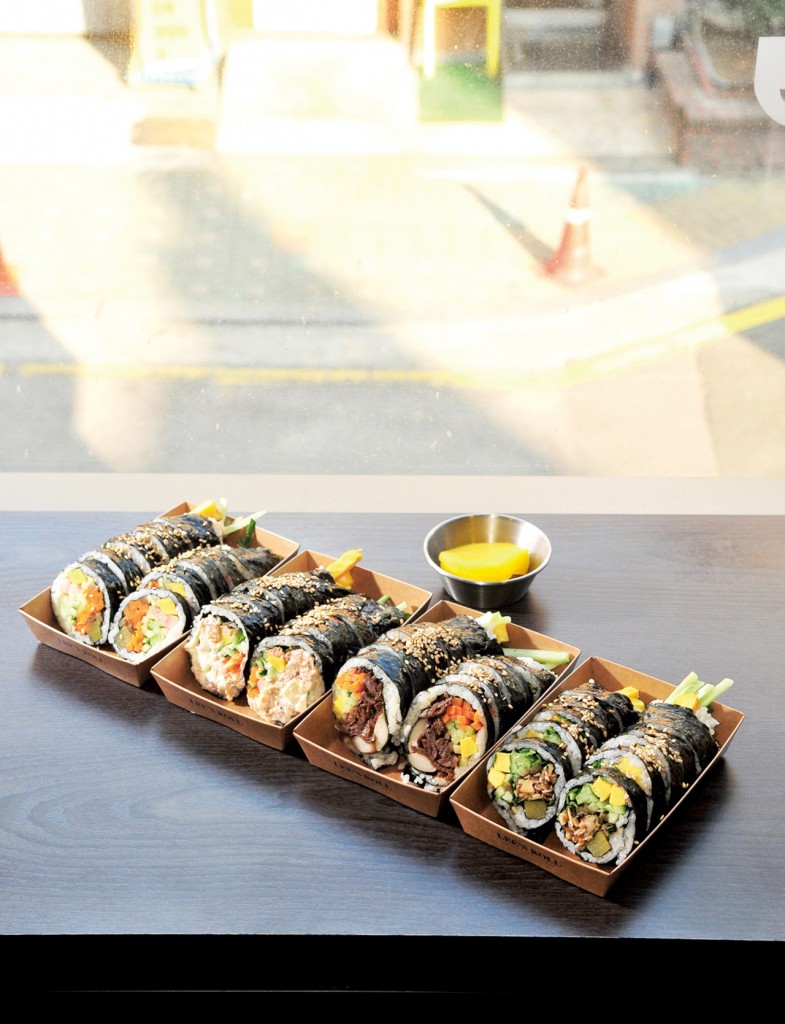 Get something special for your springtime outing
[dropcap letter="C"]ome on, winter, end already! We need to be having ourselves some picnicking. Korea has its own picnic traditions, usually gimbap rolls and dosirak lunch boxes, though fried chicken may also make an appearance. It also isn't surprising to see scooters zooming around picnic areas, delivering everything deliverable. For this reason, we've put together a list of takeout places that take care of everything – if you bring along a lunch like any of these, no one could ever think that you're one sandwich short of a picnic.
Lee's Roll 리김밥
In Korea, a picnic demands gimbap, and there are plenty of interesting gourmet kimbap concoctions available these days. But before the gourmet gimbap trend happened, there was Lee's Roll (a.k.a. Lee Gimbap), an outpost outside Apgujeong Station serving plump, sloppy, stuffed gimbap monsters so big there's hardly room for rice. Fans of the classic rolls of seaweed around fresh ingredients shouldn't worry; the regular players in the gimbap world – kimchi, canned tuna, veggies, cheese – make their presence known. But then comes the double cheese. Then the bulgogi. Then the mushroom bulgogi. Lee Gimbap was the first to upgrade its cheeses to Gouda and Edam. (Yes, one can order an Edam Gouda Gimbap roll.) Another specialty is the Spicy Nut Gimbap that has chili pepper with anchovy and nuts fried in a sweet sauce. If you're in a hurry, they have some all set out like a delicatessen, so just grab and go.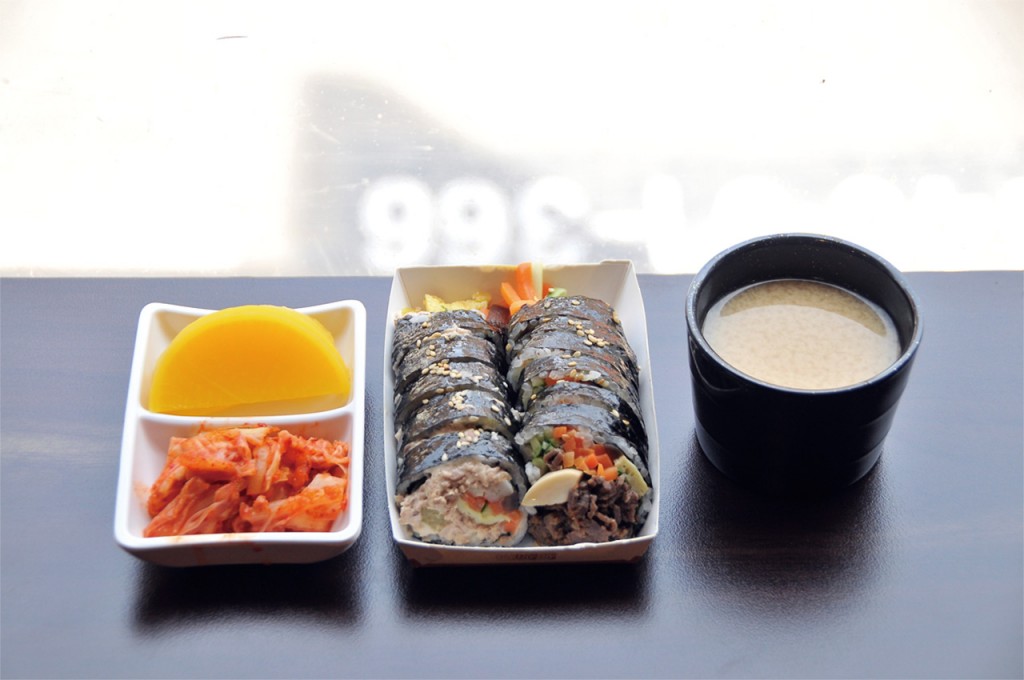 Pigniq Brooklyn-inspired BBQ 피그닉 브루클린
If you're really thinking of going on a picnic, Sinsa's new Brooklyn-style BBQ joint Pigniq is more than just your most aptly named option. But let's address the obvious question nagging anyone familiar with this typically southern dish: "New York has barbecue?"
Over the past 10 years, a serious barbecue scene has developed in New York City, particularly in Brooklyn. What makes Brooklyn barbeque different from that of other regions is that it has no specific style or philosophy; innovative and modern, it is known for borrowing from multiple regional styles.
Pigniq takes this attitude and brings Korean style into it. The restaurant has three meats available: pork, chicken and beef. Their Mother-In-Law sandwich comes with barbecued brisket, kimchi sautéed in butter, broccoli coleslaw, sauce and mayonnaise. The Pigniq Sampler is a perfect choice for a group take-out, arriving with barbecued beef, pulled pork, pork rib, polish sausage, fried potatoes, coleslaw, grilled corn, salad and bread rolls. Get this sampler platter to go and grab a draft of Alley Kat, the makings of a perfect barbecue picnic near the Hangang River.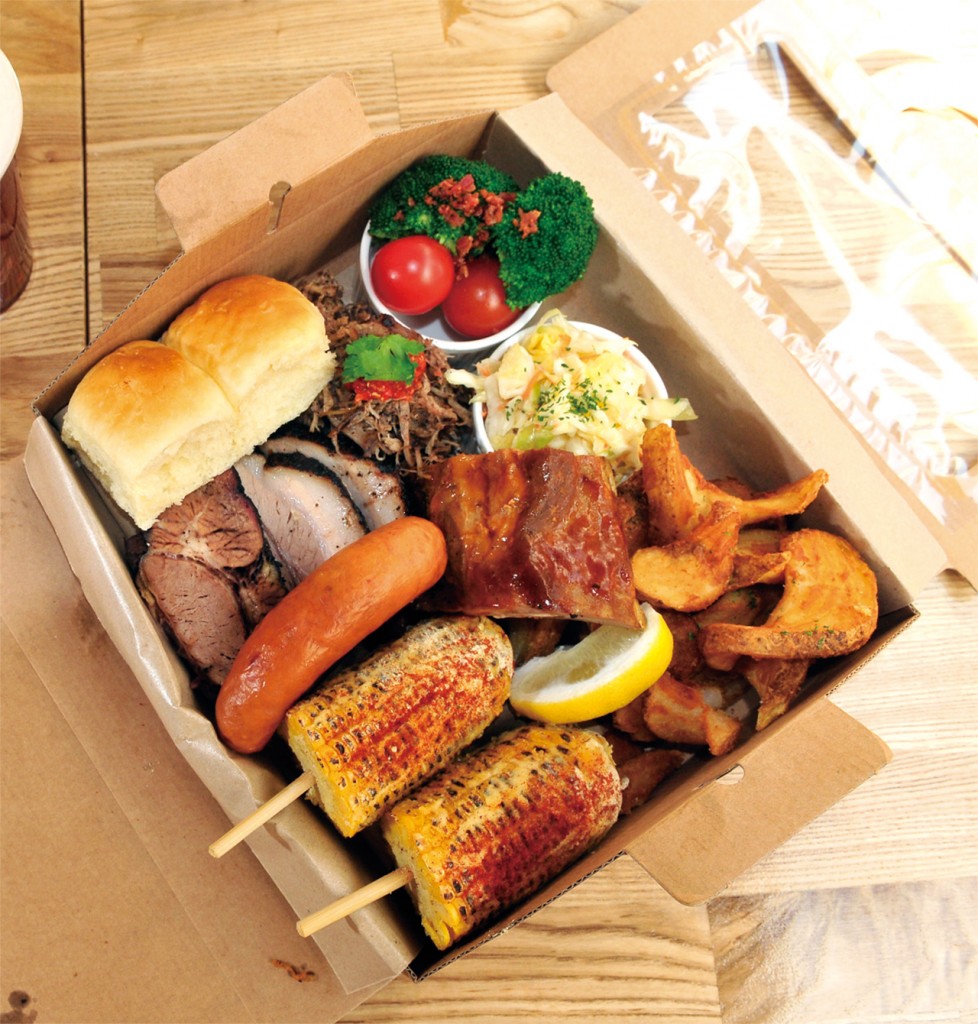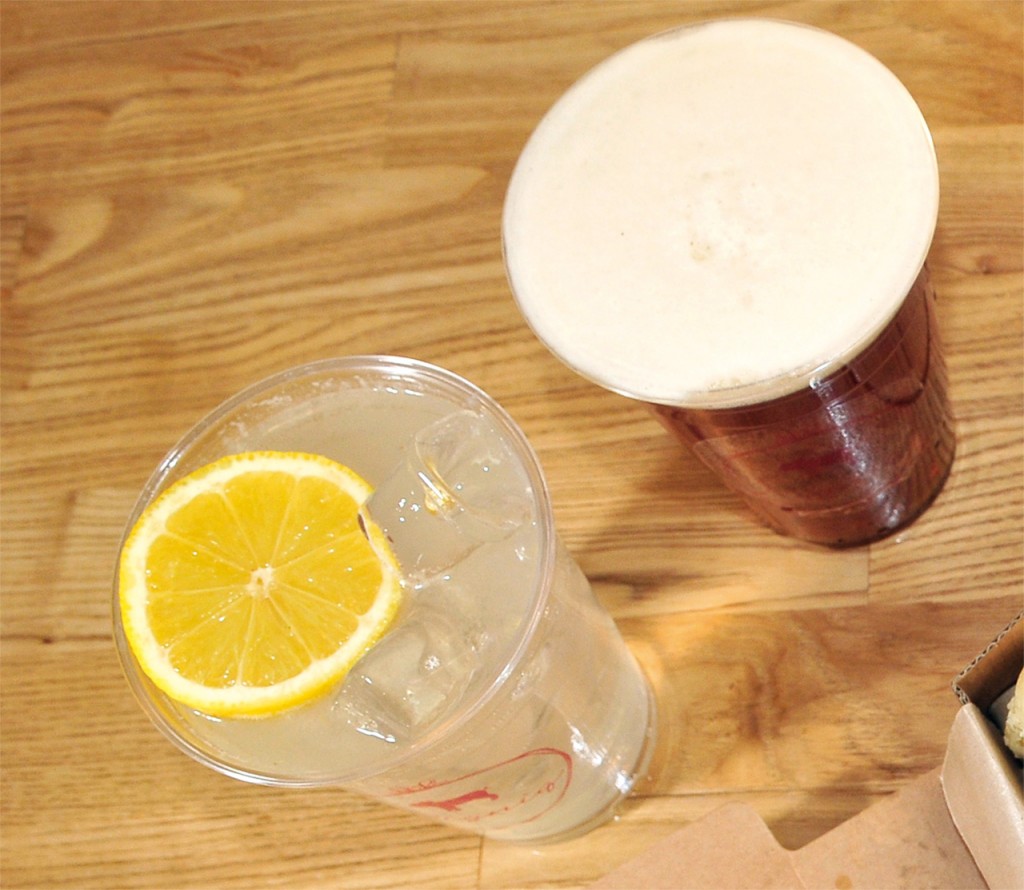 ManPpo 만뽀
This little Japanese-Korean fusion place fits right in with the scrappy Hongdae vibe. They're not on a main strip, but they're not hard to find, just one alley back from Sangsu Station, Exit 1. ManPpo initially made a name for itself serving Japanese versions of the spicy Korean-Chinese seafood noodle dish jjamppong. You can also pick up its famous ManPpo Bento box to go – possibly the most picnic-friendly meal idea after the gimbap. Trays are filled with rice, crispy grilled fish, pork cutlet, cabbage salad, croquettes and all the other fun parts of a Japanese lunch. The most popular bento box is the Bulgogi Gyudon, which is a rice bowl topped with marinated beef and mushrooms. The eatery's Toridon meal, a rice bowl topped with chicken marinated in a house sauce, is also a must-try. ManPpo's owners are very strict about using fresh ingredients – they even make their own sauce and oil – and the takeout packages come in eco-friendly containers. The final product is quality food that comes conveniently packed, perfect for a picnic at the nearby Seonyudo Park or Seoul World Cup Stadium.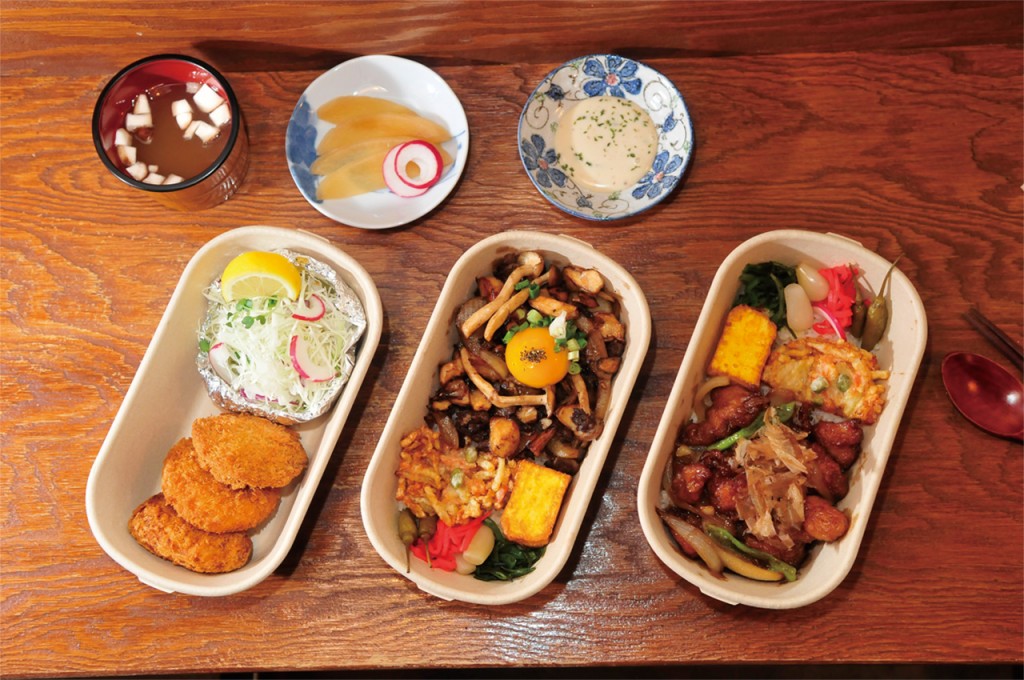 [separator type="thin"]
More info
Lee's Roll
GO> Apgujeong Station 압구정역 (Line 3),
Exit 2. Walk straight and then turn left at the first alleyway. You should see Lee's Roll at the turn of the corner, next to the CU.
FYI> 610, Sinsa-dong, Gangnam-gu, Seoul, Korea
T.548-5552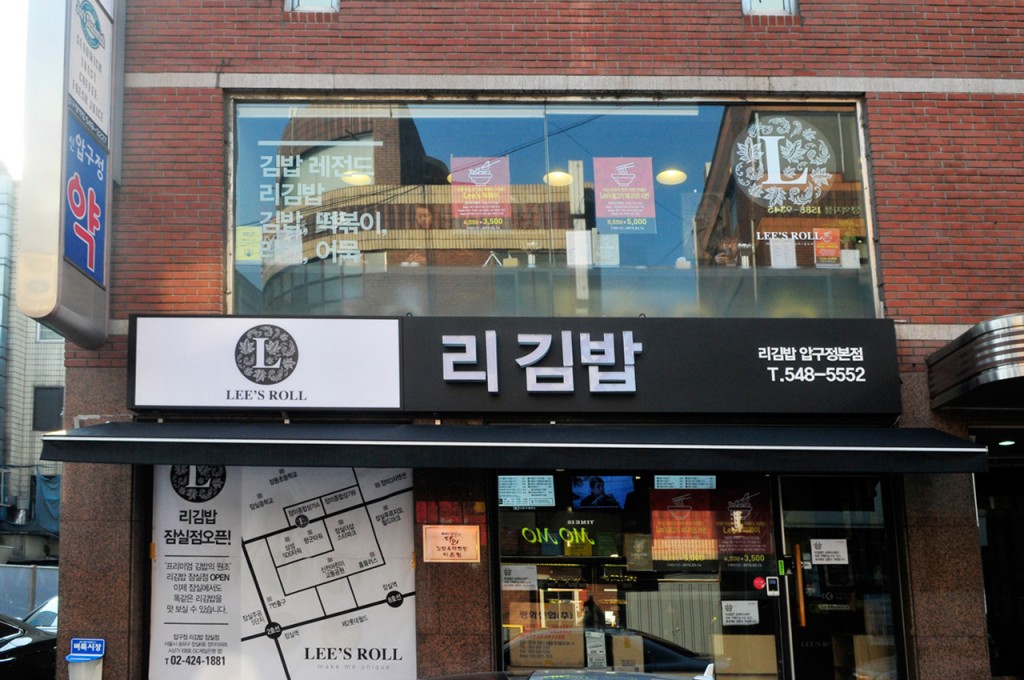 Pigniq Brooklyn-inspired BBQ
GO> Sinsa Station 신사역 (Line 3), Exit 6. Walk straight for about 150 meters, turn right and walk another 150 meters.
FYI> 510-11, Sinsa-dong, Gangnam-gu, Seoul, Korea
T. 511-6009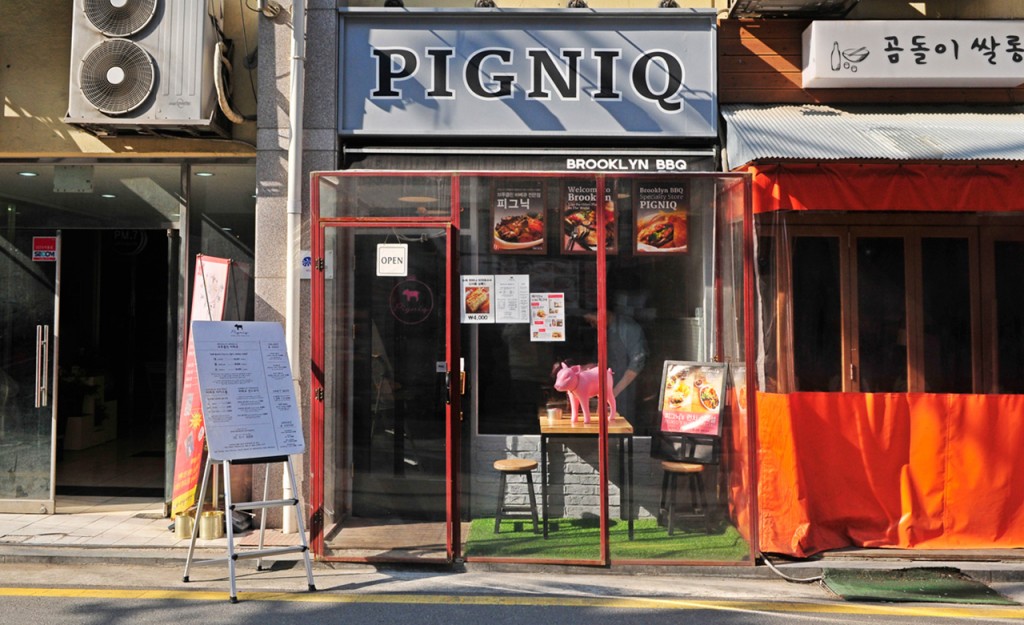 ManPpo
GO> Sangsu Station 상수역 (Line 6), Exit 1. Walk into the allway behind the exit.
FYI> 146-23, Sangsu-dong, Mapo-gu, Seoul, Korea
T. 322-8688
Written by Joe McPherson
Photographed by Ryu Seunghoo