Hoehyeon-dong's dining scene is undergoing a revival, giving residents and visitors a mix of hip-new but also tried-and-true eats
Piknic 피크닉
194 Namchang-dong, Jung-gu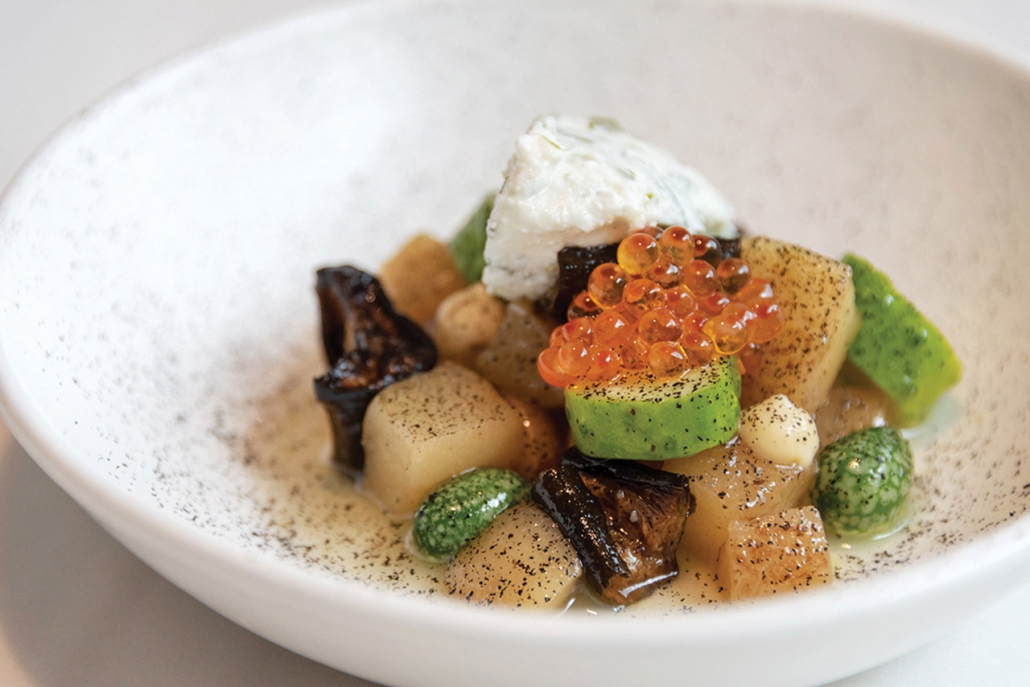 At the center of Hoehyeon-dong's resurgence is Piknic, a multi-use cultural space that houses a gallery, restaurant, café and shop. Currently, the gallery hosts Korea's first-ever exhibit of Ryuichi Sakamoto's work that gives insight into the artist's concept of sound and space. On the first floor is Kafe Piknic, a partnership with Itaewon's Hell Cafe. The sun-filled café with its one lone table under a row of glorious chandeliers make it an otherworldly space. But the real magic happens at 6:30 p.m. when the sun goes down, the lights go up and Kafe Piknic turns into Bar Piknic. Its tapas menu is a simple but delightful creation from Chef Sunghoon Lee. The bar is also noted for its selection of natural wines curated by Zero Complex's sommelier, Clément.
Another gastronomic delight is Michelin-starred Zero Complex from Chef Lee Choong Hoo. It's difficult to box Chef Lee's food into any particular category, but French cuisine informs his style. The main sources of inspiration are Chef Lee's everyday experiences, realized through weekly trips to a farm in Yeoju where he sources local, seasonal vegetables. While much of the food is based on French classics, Chef Lee mixes in Korean ingredients and flavors he grew up with. Sometimes it leads to unexpected results such as his endive and caramel mousse dish.
Kumsan Noodle Factory 금산제면소
31-1 Hoehyeon-dong, Jung-gu
kumsan-noodle-factory.business.site/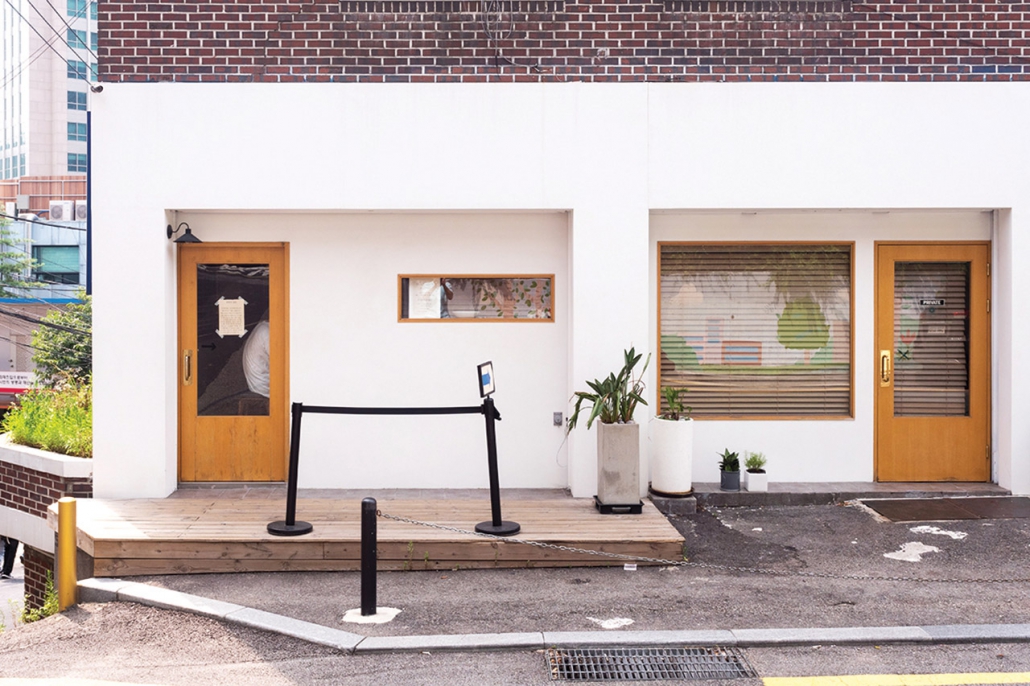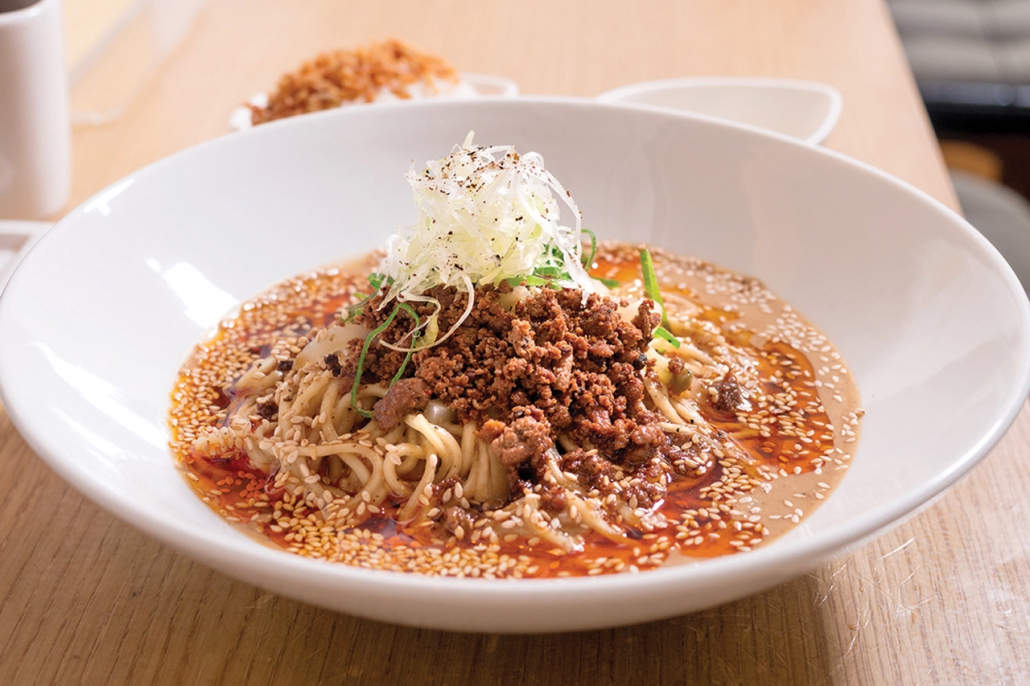 Confidence is evident at Kumsan Noodle Factory. So are glorious noodles — spicy, Sichuan-style tan tan noodles that deserve a cool draft beer to wash down. A one-dish menu shows confidence and dedication. It's hard to disagree with Chef Chanwook Chung's vision to serve a perfect bowl of the authentic Sichuan noodles, and if the waiting lines (and our taste buds) are any indication, he's succeeded.
There's no big sign outside marking its location in a small, out-of-the-way alley, but if you do find your way, be prepared to wait. The space is warm but cozy with just a single bar with ten seats. Also, while a single serving of noodles cost KRW 12,000, there are extra sides of onsen egg, seasoned meat topping, pickles, green onions, rice topped with fried onions and mara seasoning to add further oomph to your bowl. The array of side dishes and seasoning also allows you to make your own tan tan noodle creations. The rapper Gaeko suggests that after finishing about half the noodles, add some vinegar seasoning to the onsen egg and mix it into the noodles, and just as you're about to finish, add some mara seasoning for the final kick. We suggest finishing with the rice topped with fried onions.
Buwon Myeonok 부원면옥
10-47 Namchang-dong, Jung-gu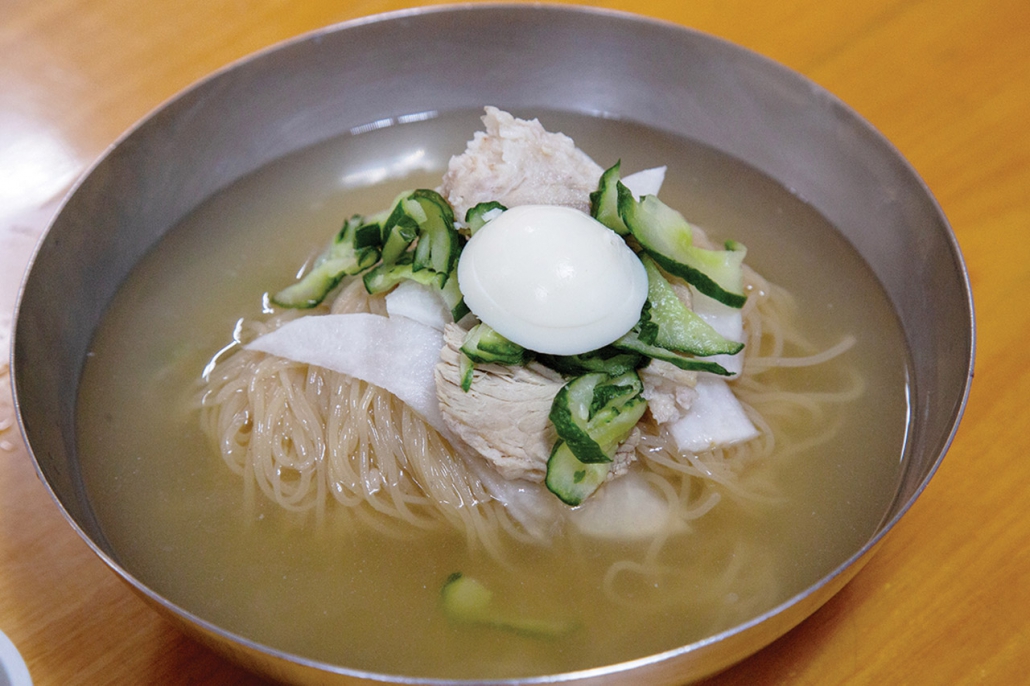 Naengmyeon used to have a reputation as the "everyman's dish," cheap but delicious. But with the foodie adoration for Pyongyang naengmyeon, naengmyeon prices have shot way up. It's hard to find bowls for less than KRW 10,000 these days, unless you're headed to Buwon Myeonok. This classic nopo was founded in the 1960s. Tucked in between clothing shops at Namdaemun Market, it's easy to miss the small entrance leading to the second floor restaurant.
Some call this naengmyeon shop the "Lotteria of the naengmyeon world." It's partly because of its price, about KRW 7,000 for a bowl, compared to other naengmyeon shops that charge nearly double. That doesn't mean Buwon Myeonok skimps on quality. The naengmyeon here uses buckwheat flour and sweet potato starch from Jeju Island. The resulting noodles are thin and soft in texture. The broth is rich and savory, using pork leg bones and meat. Whole onions are used in the stock, and some say that there's a slight sweetness to the broth, in contrast to other Pyongyang naengmyeon shops. The broth is also frozen before being served, and it's the best thirst quencher for the hot summer months. Order some mungbean pancakes as well — at KRW 4,000 a serving, you won't find a better deal elsewhere.
Eunho Sikdang 은호식당
43-50 Namchang-dong, Jung-gu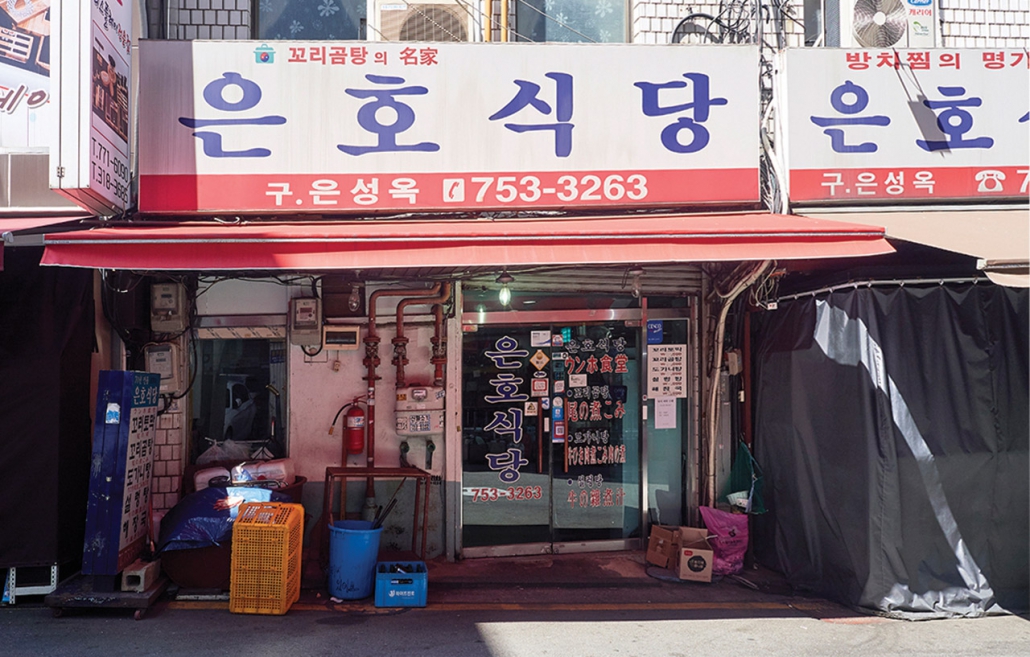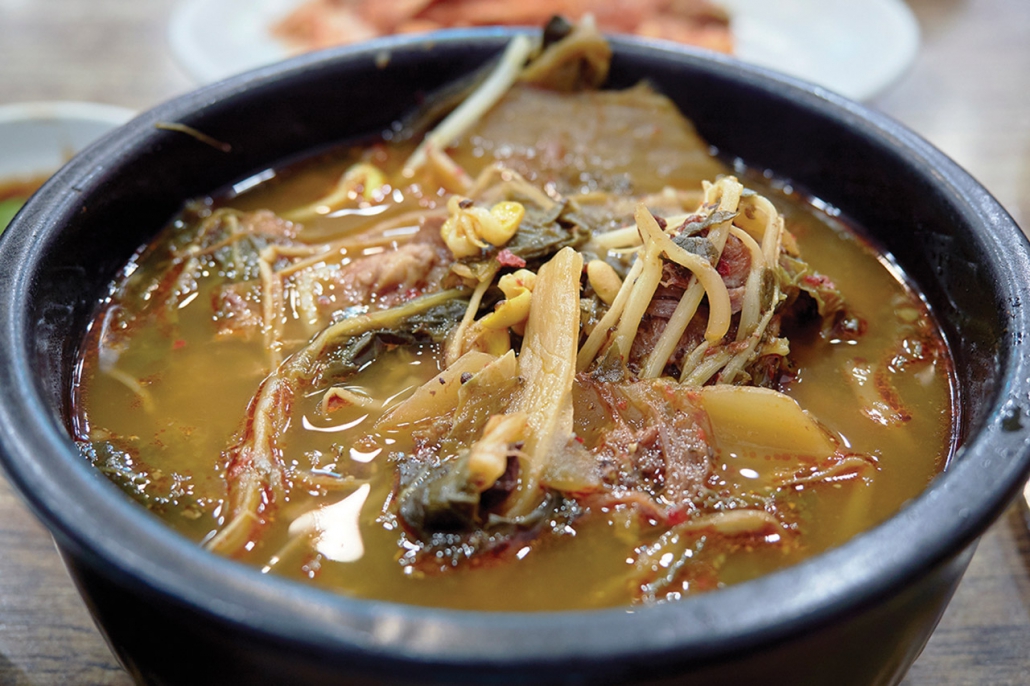 The owner-family of Eunho Sikdang has been selling stomach-filling soups in and around Namdaemun Market since the 1930s. The family baton has been passed down to the fourth generation, continuing to make its famous kkori gomtang or oxtail soup. There's no particular secret to its oxtail soup recipe: it's all about sourcing quality ingredients and cooking with care. The oxtail is boiled whole with beef leg bones, brisket, soju and wild perilla seed powder for three to four hours. The oxtail bones are meaty, and the resulting stock is rich and flavorful without the funky smells.
If you want even more oxtail bones in your soup, try the kkoritomak. There's a surprising amount of meat on the bone, and the somen noodles are served separately so you can be guaranteed of one very filling meal. The restaurant also offers free refills of noodles and soup. But these oxtail soups and kkoritomak can be a bit pricey so take a look at the range of cheaper soups like seollongtang and haejangguk or hangover soups.
Written by Cynthia Yoo
https://magazine.seoulselection.com/wp-content/uploads/2018/09/20180726-DSC_0144.jpg
854
1280
cyn
https://magazine.seoulselection.com/wp-content/uploads/2018/01/Seoul-logo.png
cyn
2018-09-12 10:05:55
2019-11-04 15:08:24
Eclectic Eats at Hoehyeon-dong