Want to expand your wine palate? Here's where to go.
For the wine curious, the best moments are often chance encounters: stumbling into a small wine shop in a remote corner of Seoul or coming across a restaurant with a list of wines one has never heard of. Such opportunities are few and far between in Seoul, where the culture of wine is still developing. A small number of dedicated importers and passionate amateurs are on a mission to change this though, and it is not impossible to find wines made in unexpected regions or with unheard of grapes as a result. We walk you to four of these wine-curious' lairs; from nerdy wine clubs to glamorous restaurants, they will expand your wine palate.
Cabo da Roca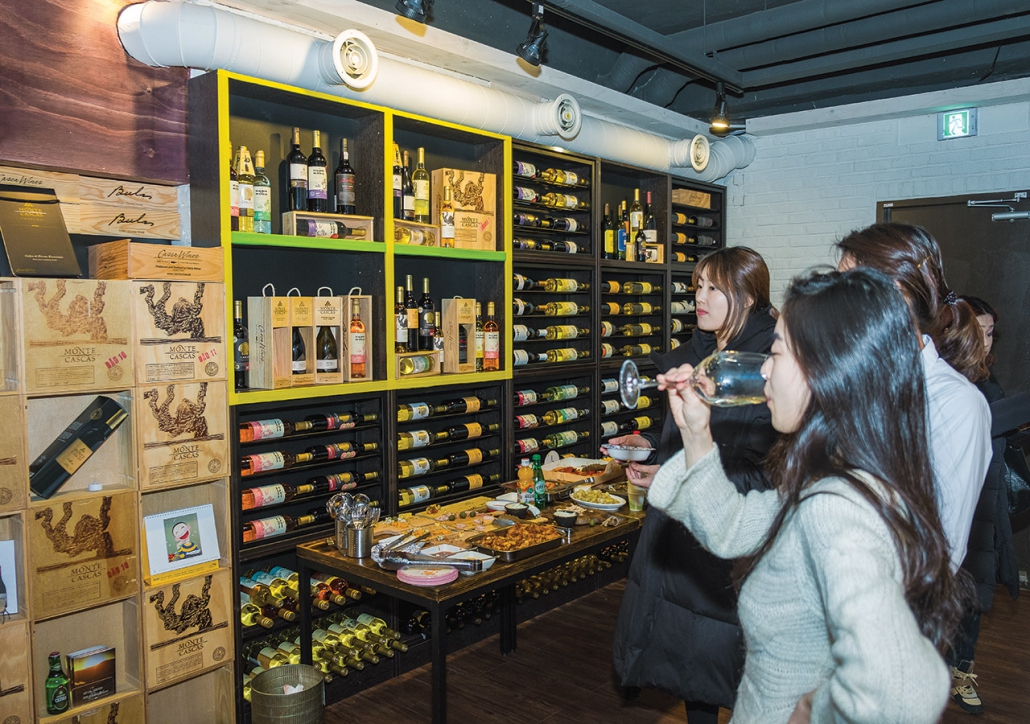 With the notable exception of fortified wines such as port, which have been around for much longer, dry wines from Portugal are just being discovered in Korea. Bottle store and education center Cabo da Roca is nurturing that discovery with program that looks into Portugal's wine culture and shows the pairing potential of its wines with Asian food. Occasional master classes by Portuguese sommeliers allow for fascinating exploration of lesser known regions or grapes (Alicante Bouschet anyone?), and regular wine tastings focus on Portuguese wine's spairing potential with Korean cuisine among others. A chat about Portuguese wines with friendly shop owner Oh Seung Kim should get you nicely started on the topic. Ask him when the next tasting event is.
Gangnam-daero 107-gil, Seocho-gu, Seoul | www.facebook.com/cascawine
Moselwein Ring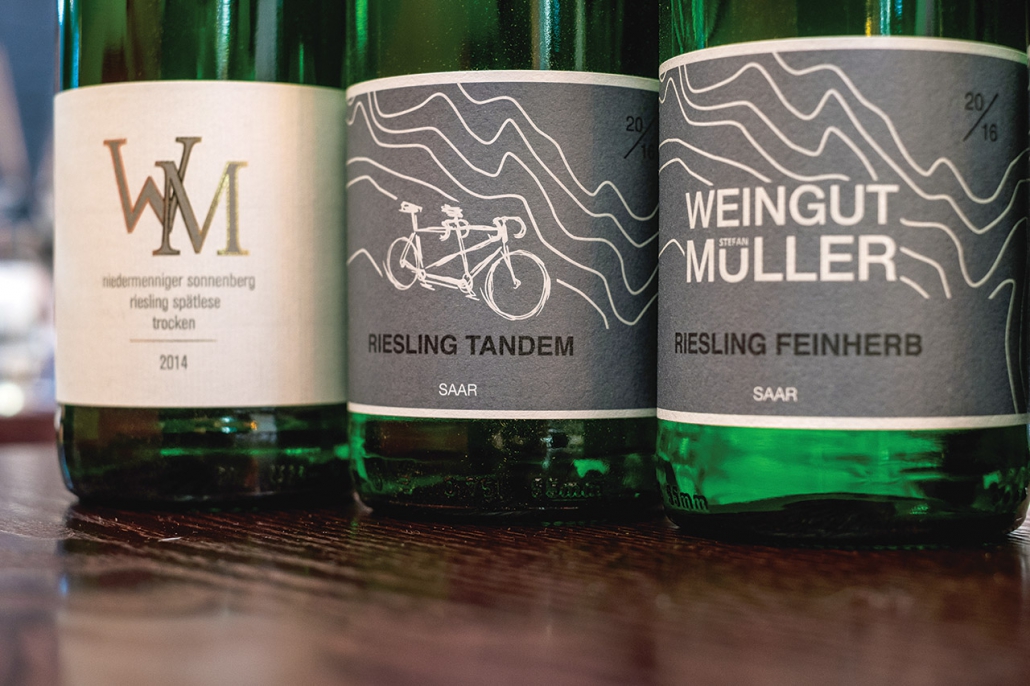 Moselwein Ring can translate from the German as "The Gang of the Mosel Wines," which fits the mob-leader fervor Sung-chan Yang displays when talking about his passion. "If I had to choose one last glass of wine before dying, it would be a Riesling from Mosel," the bespectacled thirty-something half-jokingly declares. Yang set up the Ring with two friends — one of whom is based in Germany's most famous wine region — to share his passion for Mosel wines in his home country. Wines have been produced in the Mosel Valley since Roman times, where the cool climate and slate soils give them unique and much sought-after characteristics. White wines made from Riesling grapes from the region have cult status with their famous combination of silky texture, floral notes and neverending acidity. The Moselwein Ring organizes various tastings based on specific sub-regions or vintages, which they host at monthly events at different restaurants and wine bars across the city. Their tastings often boast wines that are otherwise impossible to find in Korea. Needless to say, pre-booking is essential.
Address: variable; usually announced 15 days prior to the event through their Facebook page | www.facebook.com/MoselweinRing
Buenos Aires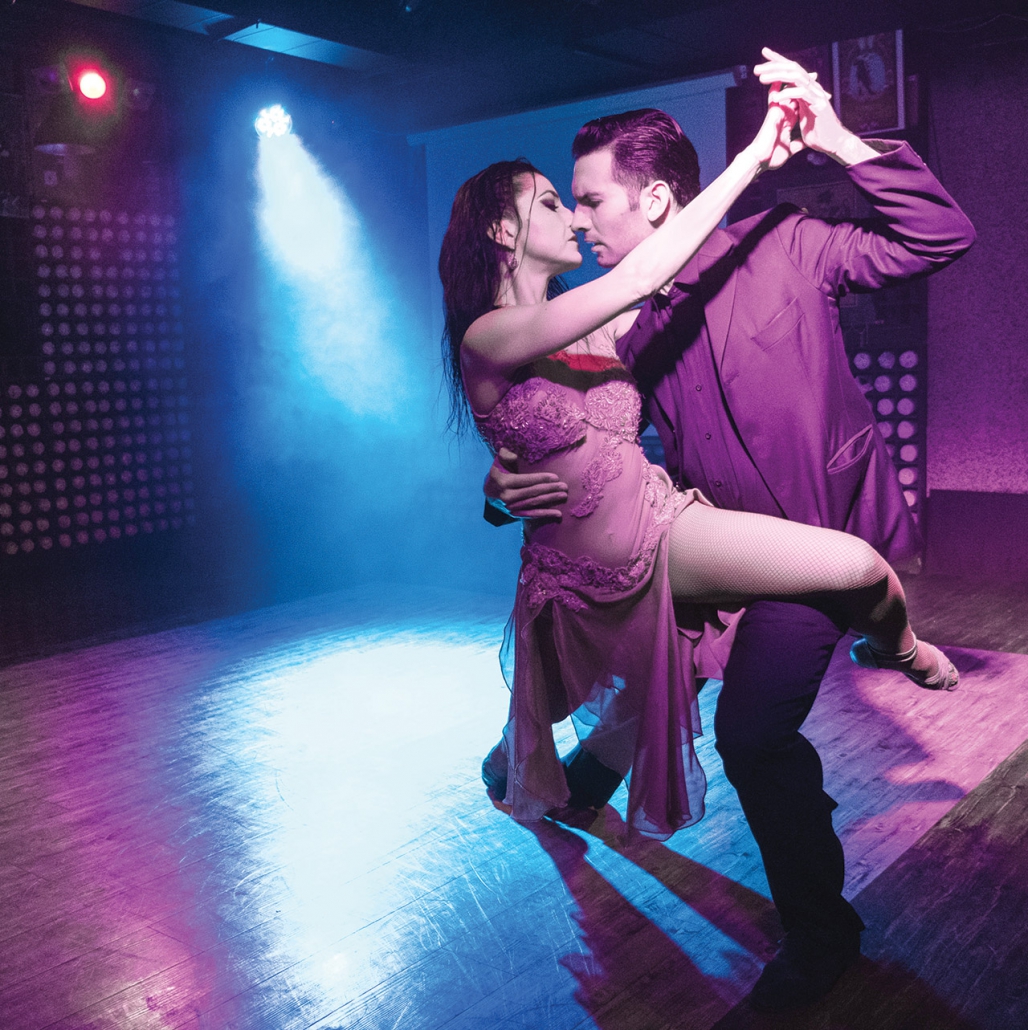 Diners at Buenos Aires are treated with alluring tango shows by professional dancers. The restaurant's harnessing of the Argentinian capital's appeal does not stop there though, and the fascination endures on the plate — their steaks routinely receive rave reviewss. Of course, there's the wine. Located on the foothills of the Andes mountain range, Argentina's grape-growing regions are among the highest in the world. Mostly made from Malbec and Cabernet Sauvignon, Argentinian reds are often described as opulent with fruit-forward characteristics — think ripe plum for example — with touches of spice and mild tannin. Buenos Aires stocks a wide selection of these and other Argentinian wines in a cellar next to the restaurant. Its manager, Esteban Bae, will be happy to help you chose a bottle that best fits your taste and your budget.
Bongcheon-ro 62-gil, Gwanak-gu, Seoul | www.buenosaires.co.kr
Wine Cave at Gwangmyeong Cave
Although still relatively unknown, Korean wines — not to be confused with sweet fruit wines that are not made from grapes, but other fruit — have been around since the 1990s. Korean wineries are mostly located in the Yeongdong region, in the middle of the country, where grape varieties you've probably never heard of are used to make wine. Wine Korea's Chateau Mani — yes, the brand also behind the natural cosmetics line — is the largest producer of Korean dry wines, although several smaller wineries are also of interest. A good place to get started with Korean dry wines in Seoul is the Wine Cave at the gigantic theme park Gwangmyeong Cave, located south of the city. The old gold mine-turned-theme park has a large section dedicated to all sorts of local wines. The ideal way to sample different wines there is to have lunch at the restaurant.
142 Gahak-ro 85beon-gil, Hagon-dong, Gwangmyeong-si, Gyeonggi-do | 070-4277-8902 | cavern.gm.go.kr
Written by Hadrien Diez
Photographed by Anuj Madan
https://magazine.seoulselection.com/wp-content/uploads/2018/08/Cabo-da-Roca-2.jpg
900
1280
cyn
https://magazine.seoulselection.com/wp-content/uploads/2018/01/Seoul-logo.png
cyn
2018-08-10 13:36:28
2018-08-28 09:36:34
Four Tasting Venues for the Wine Curious