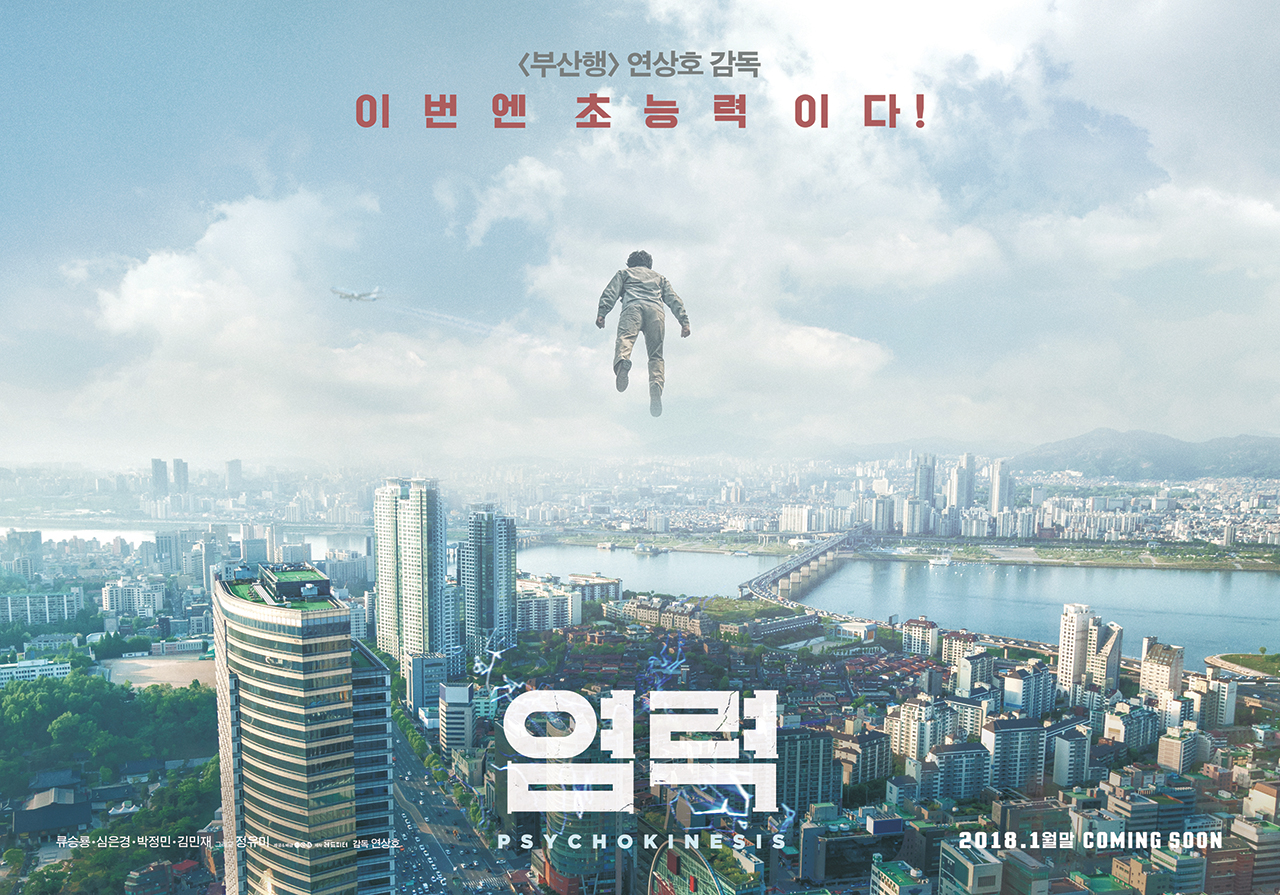 Korean films deal with inter-Korean issues, organized crime and more
Trends in Korean cinema are nothing new. Thematically, Korean films are known for their revenge-driven narratives ("Oldboy"), while successful blockbusters are invariably tailored to Korean audiences through locally specific backdrops. In 2015 and 2016, for example, the colonial era was a dominant feature in a number of high profile films including "Assassination" and "The Age of Shadows."
Inter-Korean relations
Looking ahead, there are a range of themes and genres to hit the multiplexes this year. One noticeable commonality is the theme of inter-Korean relations, which is interesting given how it continues to dominate local and international headlines. This year's major releases tackling this topic include Yoon Jong-bin's "Black Venus" starring Hwang Jung-min as a South Korean operative assigned to gather intel on North Korea's nuclear ambitions, and "PMC" directed by Kim Byung-woo that features Ha Jung-woo as a military contractor tasked with rescuing a prisoner being held at an underground bunker during tense relations between South and North Korea.
Also bracing this subject but in the form of science fiction is Kim Jee-woon's "Inrang," a live-action adaptation of Oshii Mamoru's anime "Jin-Roh: The Wolf Brigade." Set in the near future, South and North Korea are to be reunified. Gang Dong-won plays an officer assigned to quell anti-unification terrorists.
The criminal underworld
Films that deal with the criminal underworld readily feature in the nation's cinematic output. "A Bittersweet Life" and "New World" are merely two notable examples. This year, two crime films will tackle the subject of narcotics, a less common thematic trait found in Korean films. Woo Min-ho, whose "Inside Men" was a critical and commercial hit in 2016, is helming "Drug King" starring Song Kang-ho as a drug smuggler in Busan in the 1970s. Lee Hae-young's "Drug War," a remake of the 2013 Hong Kong crime thriller of the same name, about a detective played by Cho Jin-woong who goes undercover to catch the kingpin of a major drug cartel will also go on release in 2018.
Stock markets and the IMF crisis
The world of finance is set to appear in films over the coming year. Choi Kyung-hee's "Sovereign Default" featuring Kim Hye-soo, Yoo Ah-in and French actor Vincent Cassel is set during the 1997 IMF crisis. "Money" starring Yoo Ji-tae and rising star Ryoo Joon-yeol about a stock market scam is also to hit screens this year.
Fantasy
The fantasy genre will also feature heavily with the release of the second part of the big budget "Along with the Gods" in the summer, and Yeon Sang-ho's ("Train to Busan") latest blockbuster "Psychokinesis" about a man who acquires superpowers will be released in time for the lunar new year. Zombies are also on horizon with the release of Kim Seong-hoon's "Outbreak" set in the Joseon Dynasty.
Lee Chang-dong
Much smaller in scale, but among critics perhaps one of the most anticipated films, is Lee Chang-dong's mystery thriller "Burning," which is his first film since 2010 about the mysterious relationship between a couple and an arsonist.
Reflecting the breadth of Korean cinema, there is plenty of variety on offer this year.
Written by Jason Bechervaise
https://magazine.seoulselection.com/wp-content/uploads/2017/12/PSYCHOKINESIS-poster-courtesy-of-NEW.jpg
895
1280
rjkoehler
https://magazine.seoulselection.com/wp-content/uploads/2018/01/Seoul-logo.png
rjkoehler
2018-01-10 14:59:51
2018-01-23 14:58:59
Diverse Themes to Feature in 2018