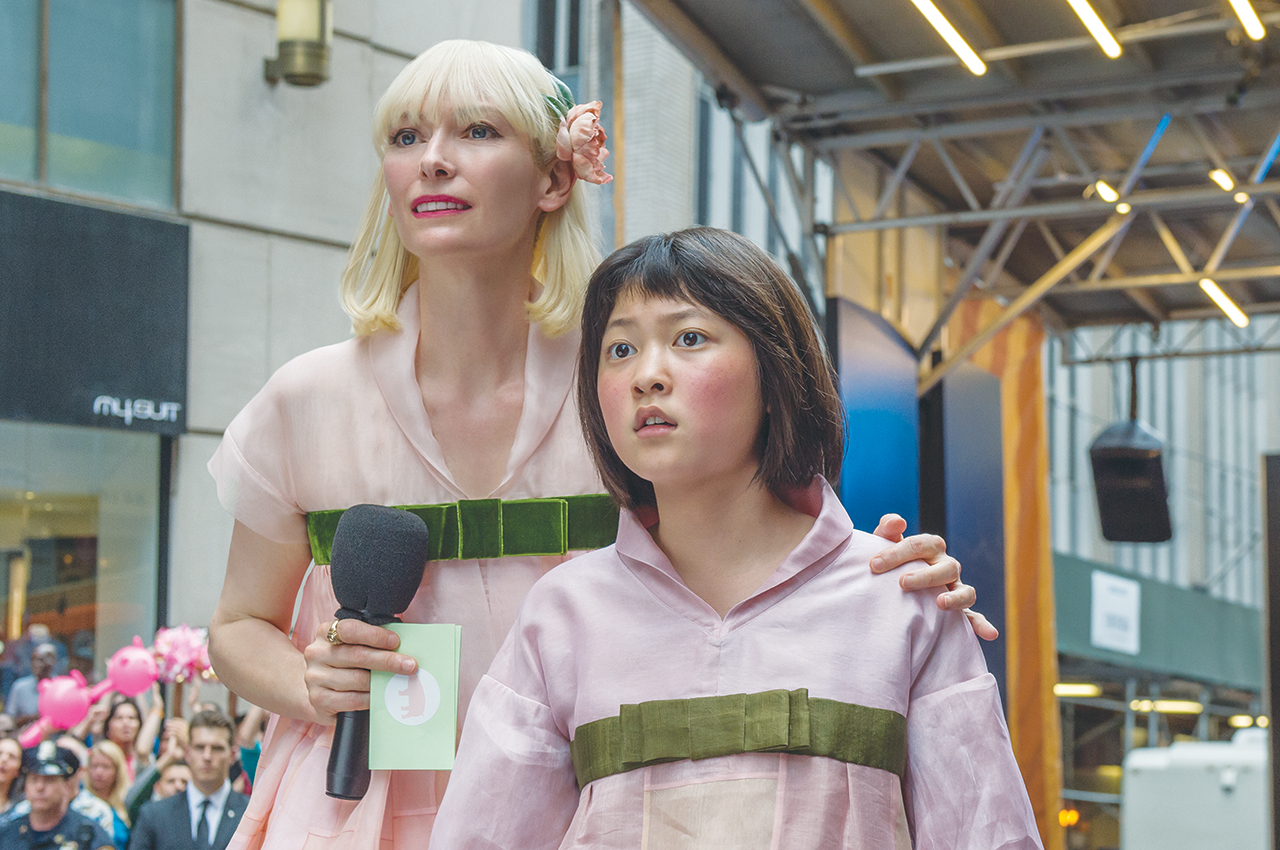 SEOUL film writer Jason Bechervaise reviews 2017
There is certainly a pattern when it comes to Korean films each year. Each year, the studios release their holiday season tentpoles; some perform well like "A Taxi Driver" did over the summer, while others disappoint such as "The Battleship Island." Then you have the features that critics will embrace like Cho Hyun-hoon's "Jane," and of course there are the surprise hits, which includes "The Outlaws," that pulled in over 6 million viewers in October. But this year has been somewhat unusual.
The big 2017 controversy: 'Okja' and Netflix
There are often controversies. The screen monopoly once again came to the forefront of media attention following the release of CJ Entertainment's "The Battleship Island" on more than 2,000 screens, which contributed to its downfall – it saw a 72.5 percent drop on its second weekend – but 2017 arguably saw a bigger storm in the form of Bong Joon-ho's "Okja" and Netflix.
Although VOD (video on demand) is a well-established platform in Korea, Netflix was seen by the local multiplexes as disrupting the ecosystem with its simultaneous release online and in cinemas. As a result, the major cinema chains in Korea refused to screen it, but it nevertheless accrued over 320,000 admissions from independent cinemas.
"Okja" was ultimately at the center of the cinemas vs. streaming debate that also caused chaos in Cannes this year, when some of those who attended the first press screening jeered as the Netflix logo appeared, and an untimely technical malfunction meant the screening was halted. Further adding to the complexities is whether to call it a Korean or U.S. film. In truth it is an international co-production, an example of how Bong is using the evolving landscape to tell his stories to audiences both locally and abroad.

Changes in political landscape felt in local film industry
Perhaps, however, what will characterize Korean cinema over the past year are the events in the political arena, which saw the liberal Moon Jae-in elected president in May following a gargantuan presidential scandal that brought down the conservative leader Park Geun-hye. This has been felt in the local film industry, and it is no coincidence that this year's biggest hit was the 1980 Gwangju uprising-themed film "A Taxi Driver," while political documentaries including "Our President" about the late president Roh Moo-hyun also performed well.
The documentary "Criminal Conspiracy," directed by Choi Seung-ho, looks at alleged political interference at the nation's public broadcasters KBS and MBC. It was also a hit with viewers when it was released in August. Looking ahead, this political trend is set to continue with Jang Joon-hwan's "1987," featuring a huge cast (Ha Jung-woo, Kim Yoon-suk, Gang Dong-won), to be released in December.

Tragic death of Kim Joo-hyuk
Unfortunately, what 2017 will also be remembered for is the sudden and tragic death of the actor Kim Joo-hyuk, who was killed in a car crash on Oct. 30 at the age of 45. He was widely respected by his peers in the industry not just as a talented actor, evident in films such as "Yourself and Yours" and "The Truth Beneath," but as someone whom many enjoyed working with. As such, the industry was in complete shock when the news broke, and many took to social media to express their disbelief that such a well-regarded actor is no longer with us.
Written by Jason Bechervaise
https://magazine.seoulselection.com/wp-content/uploads/2017/12/OKJA-courtesy-of-Netflix.jpg
850
1280
rjkoehler
https://magazine.seoulselection.com/wp-content/uploads/2018/01/Seoul-logo.png
rjkoehler
2017-12-12 11:48:02
2017-12-12 11:48:02
Unusual Year for Korean Cinema