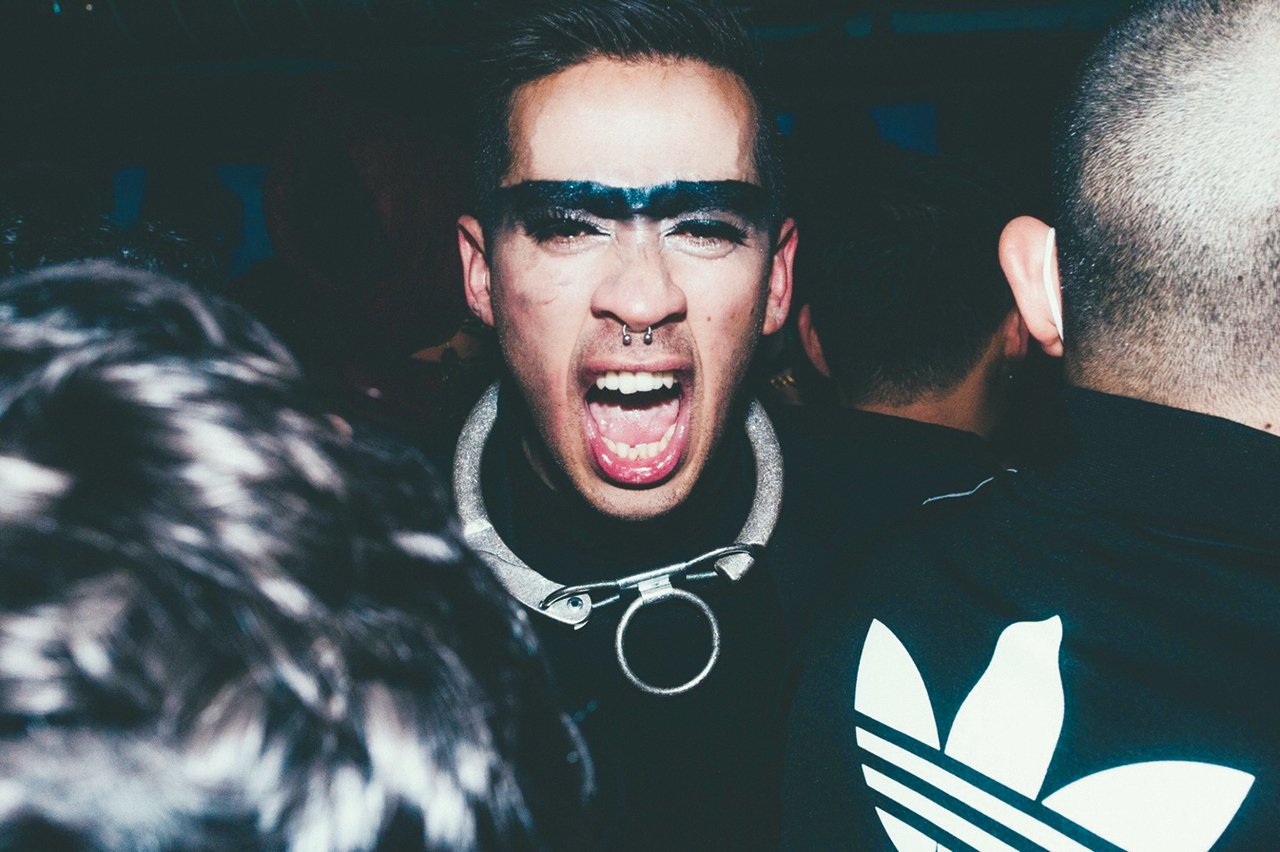 We talk to one of the brains behind Shade, an underground events team shaking up the after-dark LGBTQ scene in Seoul
Conservative Seoul is perhaps not the first city to come to mind as a place for someone to explore their sexuality. However, this was exactly the experience of Lindsay Ryklief, Shade Seoul's chief promoter and DJ, who moved to Korea from South Africa in 2013. "At first I struggled to fit in. I enjoyed the music in the 'straight clubs,' but wondered why there weren't more LGBTQ spaces offering a similar experience."
Although homosexuality is not illegal in Korea, the gay community is small and remains relatively hidden. Recent surveys suggest that younger Koreans are becoming more open to the idea of gay rights, but opposition among the older generation generally remains strong. The city's annual Gay Pride festival, which has gained steady traction since its inaugural event in 2000, sees high-profile opposition from local religious and political groups. Most bars and clubs specifically tailored to the queer community are confined to "The Hill" in Itaewon or small pockets elsewhere in the city.
Hailing from Cape Town, Lindsay describes Shade as the "natural result of a need for a more interesting LGBTQIA space for the Seoul community," and for those who "enjoy underground culture." Shade was launched in the summer of 2016, merging vogue and drag performances with DJ and musical artist line-ups that offered what Lindsay calls a "fringe landscape."
"Shade has a strong underground music vibe," he says. "It had not really been done by other LGBT spaces or venues that I knew of at the time. I thought it would be an exciting addition to the scene."

The parties operate under a no-discrimination policy, with guests from all walks of life encouraged to come dressed for the occasion, and express themselves in whatever way they may choose. In addition to Lindsay, the Shade team includes promoter Janice, DJ and promoter Net Gala and regular dance, drag and performance crews from House of Tease and House of Kitsch.
The music is an eclectic mix of dancefloor-fillers spanning old-school '90s house, disco anthems, R&B cuts, ballroom house, bass and camp classics. It is the first time Seoul has seen this kind of "edgy and alternative narrative within the underground music scene that is not usually explicitly LGBTQ inclusive," says Lindsay.
Before Shade, Lindsay was part of the crew behind V.O.G.U.E, an alternative-music event which, while not geared specifically toward the gay community, gave periodic performance space to local vogue dancers hoping to make their mark on the scene. Through the V.O.G.U.E platform, Shade Seoul was born, and the team embarked on a mission to provide a regular event where radical self-expression was welcomed and encouraged to a backdrop of music less common at other venues. The demand for such an offering in Seoul was self-evident and the bi-monthly, packed-out parties soon increased to at least one per month.

In an additional bold move, Shade chose to branch away from the established clusters of gay-friendly venues and events and make its name in an area not specifically targeted toward the scene. The parties called Itaewon hot-spot Cakeshop home for the first twelve months, and this November hopped across the river to host a futuristic-themed "X-Machina" party at Hidden Lounge in Sinsa-dong. The Shade crew will be touring China in January, and South African artists Dope Saint Jude, K Dollarz. and Angel Ho are set to fly into Korea to perform at Shade events in 2018.
"My favorite part about Shade is just being present at the performances and seeing the range of self-expression there. It's also great to bring international DJs to the events and introduce them to the growing LGBTQ culture in Seoul. Many of them didn't know the city had anything like this before coming."
Shade Seoul's next event is FEMME on December 9 at CONTRA in Itaewon, with international guest DJ, JAYDA G.
More Info.
Shade on Instagram: @shadeseoul @femmeseoul @ligrye
Written by Rhiannon Shepherd
Photographed by Robert Michael Evans and Chris Tzitzis
https://magazine.seoulselection.com/wp-content/uploads/2017/12/Lindsay.jpg
852
1280
rjkoehler
https://magazine.seoulselection.com/wp-content/uploads/2018/01/Seoul-logo.png
rjkoehler
2017-12-12 11:42:07
2017-12-12 11:42:07
Throwing Shade in Seoul