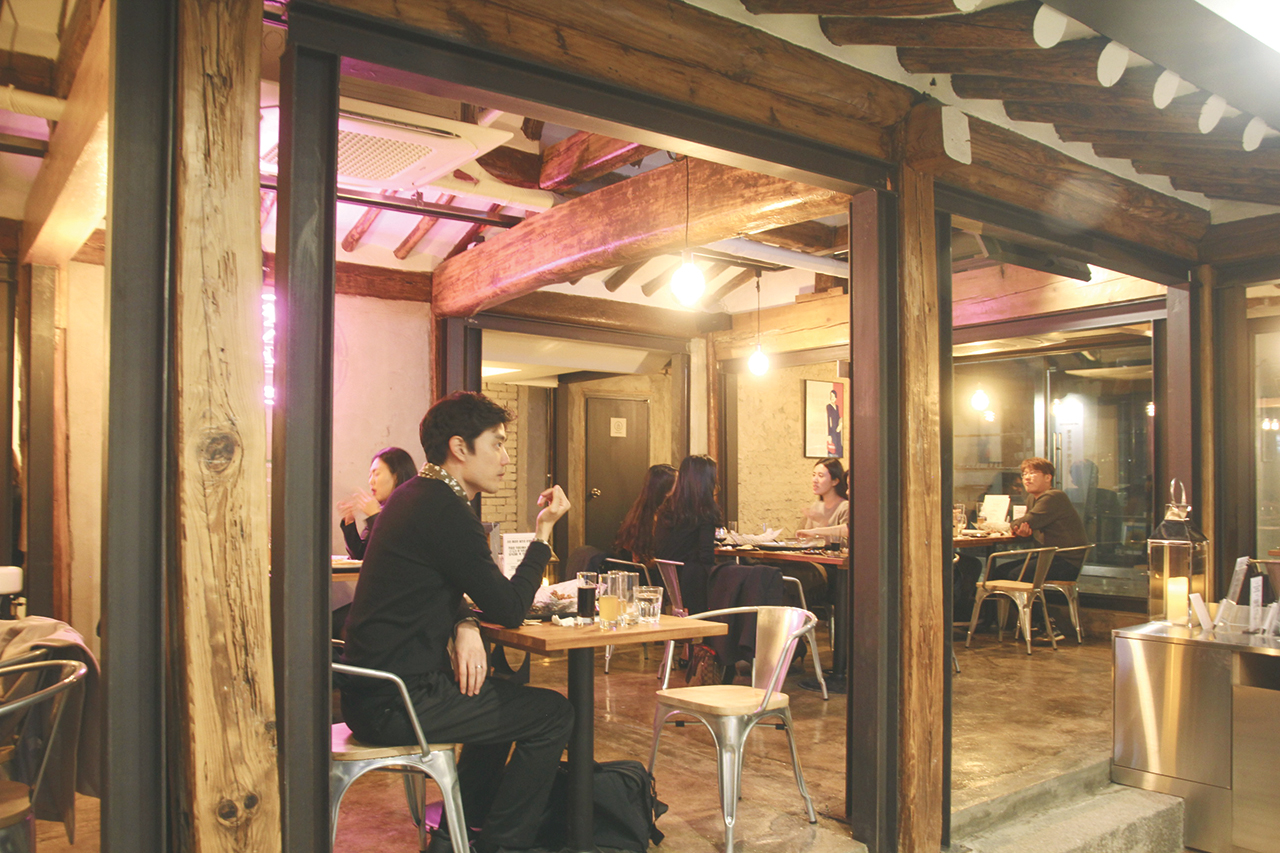 It's an exciting time for Korea's beer scene as the nation's brewers perfect their craft
Before Andrew Park became a beer brewer and doer-of-a-bit-of-everything the first Saturday night open at their second brewery restaurant in Seoul in mid-November, he was a hedge fund manager in New York.
"It was way too stressful of a life," says Park, Executive Vice President of Artmonster, an impressive new brewery you'll want to keep an eye on. "I wanted to do something that was more tangible, and I wanted to work for myself."
A visit back home to Korea, a chat with his dad and now partner Edward, and a startup investment of USD 10 million led to a craft brewery in Gunpo, an hour south of Seoul, and ambitious plans for a chain of brewery restaurants that began with beer school in Chicago where he met fellow brewer Jason Matthew Kusowski, who would join the brewery to become the Director of Brewing Operations. Five years later they've just opened up their second beer restaurant/bar in Ikseon-dong (Jongno-gu) in a 100-year-old building that was packed with beer enthusiasts when this writer visited for beer and chicken.
Production of beer started this September after training in Chicago and Munich, with experimentation and testing in Ohio that even led to a pilot brewery built just for that purpose.
"We did hundreds of tests. We tested grains, beer yeast, hop varieties, and pretty much every style of beer," says Kusowski. There were also hundreds of spontaneous fermentations, from which the team isolated strains of wild yeast and bacteria.
"I think Andrew and I have been working on this and living together so long, we might be technically married" according to common law, jokes Kusowski.
It's an exciting time for craft beer in Seoul. Scratch that. The whole country. Various changes in brewery licensing laws starting in 2002 have allowed a craft beer market to first get its start in South Korea and now continue to expand and evolve with choices continuing to grow for new and old beer lovers alike.
"Korea is making incredible beer right now," says Phillip Rankmore, head brewer at Budnamu Brewery in Gangneung, a few hours east of Seoul. "It's come a long way, but it's got a long way to go." And if we were to compare it to a human life span? Firmly in its twenties, says Rankmore. Consistency is one of the life lessons to be learned in this still very young market.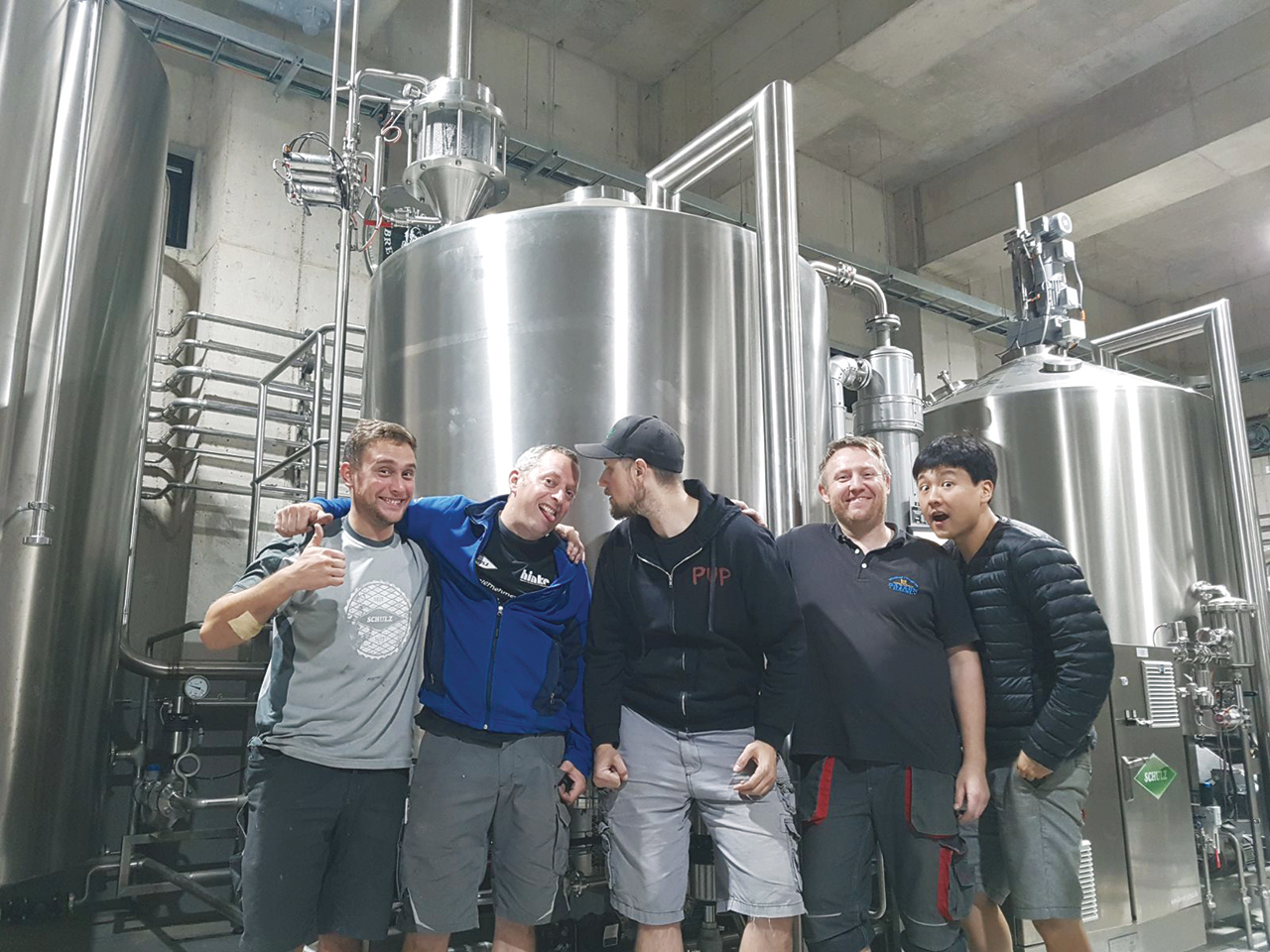 Like Artmonster, Budnamu plans on adding sour beers, the next phase in the evolution of Korea's craft beer scene, to their bevy of beers. Budnamu is currently setting up equipment for a second brewery in Gangneung that will allow them to quadruple their production, with brewing starting at the new facility just in time for the upcoming Winter Olympic Games. This leaves their original brewery to be dedicated to sour beers. Artmonster has a second brewery attached to their first restaurant that will also start production in sours as well.
While new breweries spring up, and not-so-old breweries ramp up production and continue to experiment with new styles, you'll also want to check another new addition to the craft beer scene with Tap Public in Itaewon. This beer restaurant/bar offers more than 60 brews, including craft, from around the world on tap, self-serve, in a beautiful space, both indoor and out.
Dare we say that the growing craft beer scene is one of the reasons why it's a good time to be living in or visiting Seoul right now? It's history in the making, and we get to revel in it, imbibe it, washing down the bitter with the sweet and soon-to-be sours.
More Info.
Where to swill your beer
Artmonster 아트몬스터 Jongno 3 (sam) ga Station
Nine brews on tap at the moment ranging from a traditional German lager to an Imperial Stout with plans for many more – 30 different styles a year. My favourite was the God Jongro German Coffee Kolsch Ale. Enough flavor to make it interesting but not overwhelming, and still refreshing. Also, check out their peach flavored sparkling water if there's still some around.
The Hand and Malt Taproom 핸드앤몰트 Gyeongbokgung Station
The Hand and Malt Brewing Co.'s brewery is 30 minutes east of Seoul in Namyangju, but the place for beer and food in Seoul is near Gyeongbokgung Station. An established leader in quality Korean craft beer that grows their own hops. Excellent beers all around.
Tap Public 탭 퍼블릭 Itaewon Station
More than 60 beers from around the world on tap, all self-serve and metered by a wristband you are given when you arrive. Priced per 100 ml so you can taste before you commit to a full pint. Beautiful space, both indoors and out.
Maloney's Pub and Grill 멀로니스펍앤그릴 Noksapyeong Station
One of the first bars to pour craft beer (imported) in the hood known for the start of the craft beer on Gyeongnidan Street. Now pours six craft beers brewed for the pub from recipes by the affectionately known "beerfather" Bill Miller. "Strong, flavourful, and unapologetic" is how Miller describes it. Hops make a strong appearance. Comfy and dive-y, the kind of place where you can just relax and chat with owner and beer lover Brendan Maloney.
Woori Super 우리 슈퍼 Noksapyeong Station
In the original pocket of craft beer land – you'll find Korean craft beer legends Magpie and The Booth a hop or a skip away – this is not a brewery or even a bar, but a beer shop with a selection of more than 200 craft beers from around the world, with a strong focus on North American and including Korean. Head through the back door, and there's a small area that's open to the outside in the summer and protected with plastic and warmed with heat lamps in winter. Cozy, actually.
Written by Gloria J. Chang
Photos courtesy of Artmonster
https://magazine.seoulselection.com/wp-content/uploads/2017/12/익선동5.jpg
853
1280
rjkoehler
https://magazine.seoulselection.com/wp-content/uploads/2018/01/Seoul-logo.png
rjkoehler
2017-12-12 11:43:59
2018-02-13 15:55:28
Craft Beer Beefs Up its Bevy