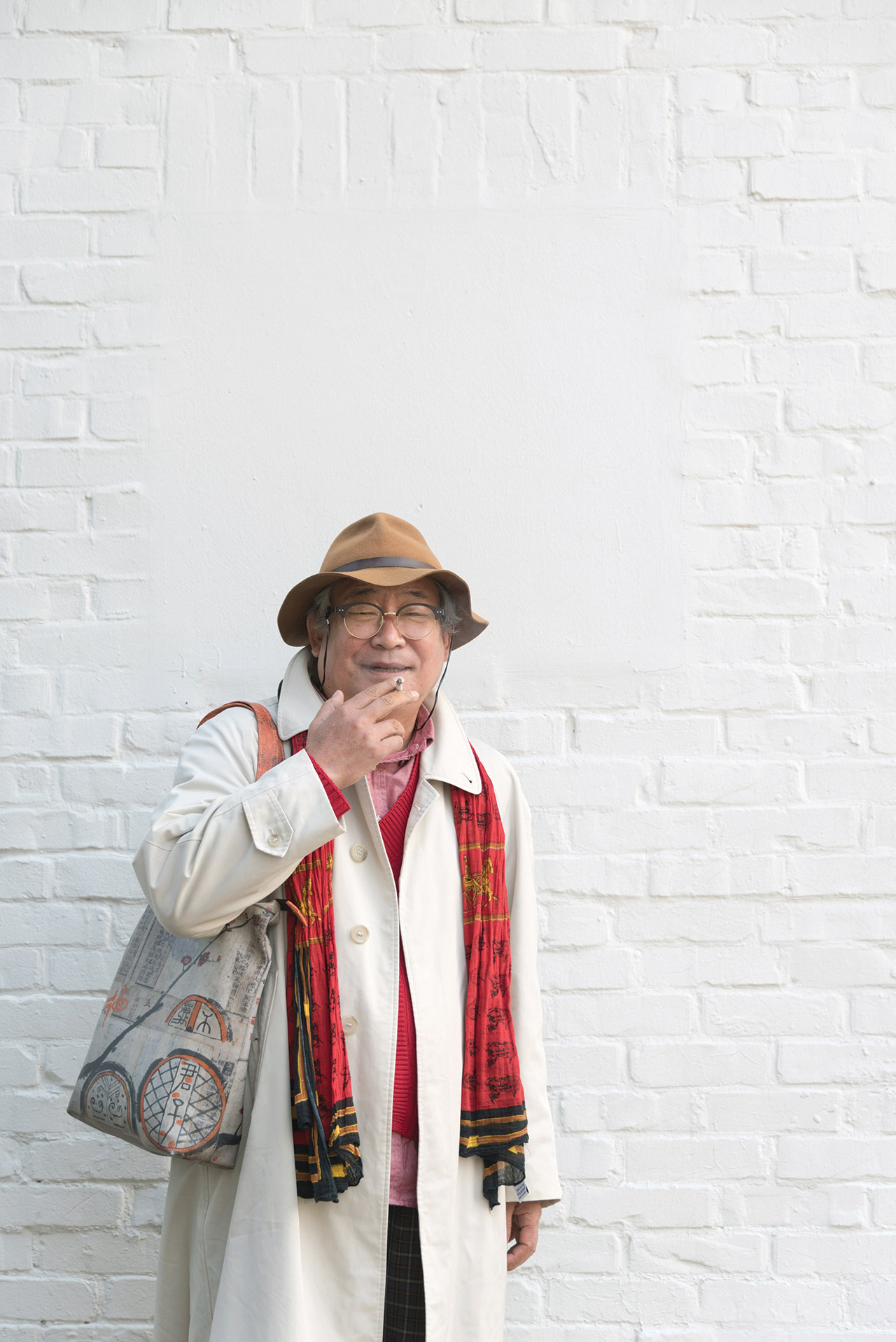 Artist Kim Kon's work takes us to a world where life and the galaxies are one
"The inspiration for the work comes from when I was young, when I did a lot of hiking. I was doing a four-day hike across Mt. Jirisan when one night I went to the bathroom and it seemed the stars were falling above my head.  You can get the same feeling if you go to a place like Jindo, but I felt it first in Mt. Jirisan. I felt I had to paint it."
An artist at one with nature, Kim Kon's work features flowers, wild creatures and the Milky Way, the terrestrial and extraterrestrial often depicted in harmony with one another. Kim is an artist of many talents. Trained originally as a calligrapher, he later moved into aristocratic traditional painting, folk painting and eventually Western-style oil painting, the medium for which he is best known. Art critic Oh Se-kwon described him thusly: "Kim goes beyond the artistic spirit of Eastern painting and calligraphy expression, which uses Chinese characters and ink as materials and prioritizes transformations of the brush strokes, using the materials of expression of Western painting such as canvas and acrylic paint to smear the surface with thick layers of paint, boldly transforming colors." To put this another way, Kim used the medium of Western painting to express a largely Eastern artistic vision and spirit.
The largely self-trained artist's career has spanned four decades, during which time he's held 45 solo exhibits, including shows in the United States and China and an invitational exhibit organized GS Caltex in 2013 in which his work was especially well received. At his gallery in the posh Nonhyeon-dong area, we can experience his artistic world, a world where the beauty of life is at one with the vastness of the cosmos.
Written by SEOUL staff
[separator type="thin"]
Gallery Kon
Gallery Kon is an art gallery that hosts regular exhibitions of both Kim Kon's work as well as art from other artists and regions, including African statuary. Visitors can appreciate or even purchase Kim's best work, including his famous paintings of flowers and the Milky Way.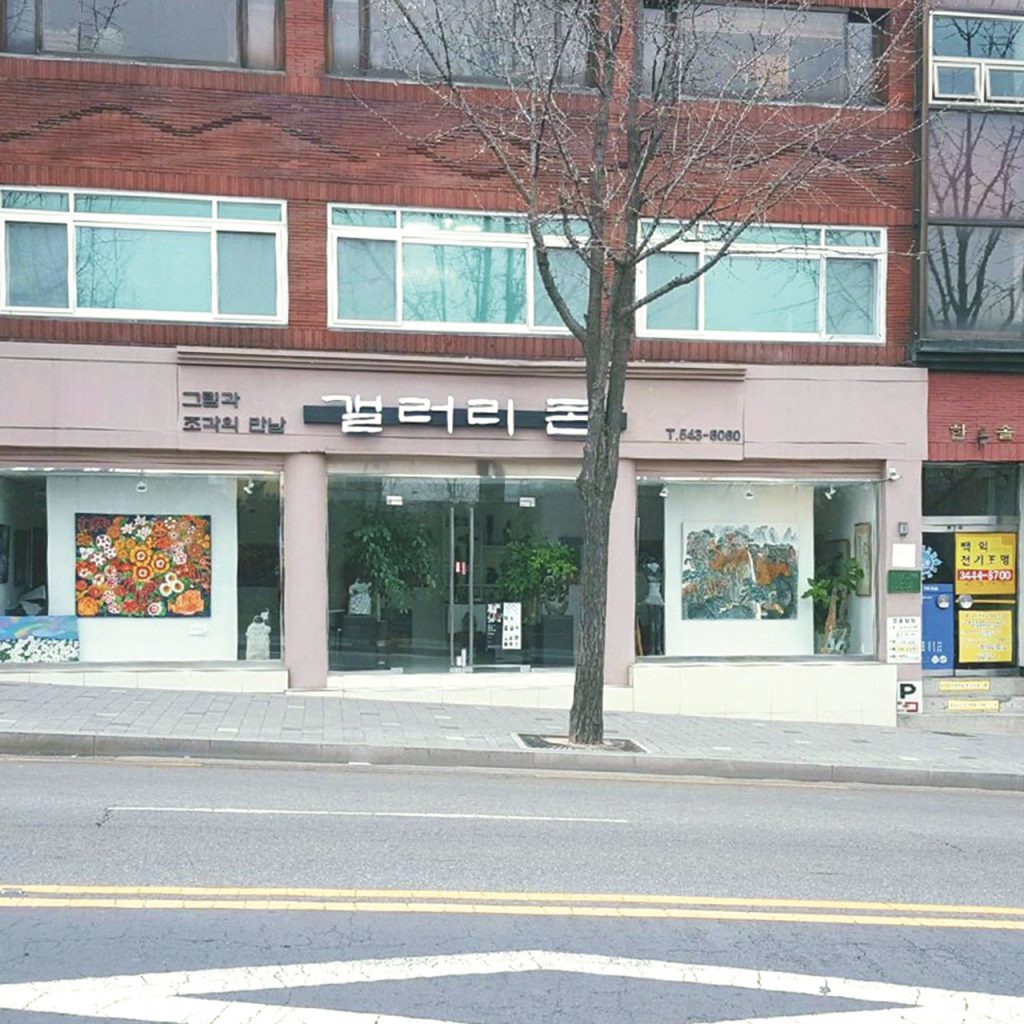 More Info
737, Seolleung-ro, Gangnam-gu, Seoul
Mon–Sat 11:00 a.m.–7 p.m.
Sun 2 p.m.–7 p.m.
T. 02-543-6060, gallerykon.modoo.at
Gangnam-gu Office Station (Line 7), Exit 3-1
https://magazine.seoulselection.com/wp-content/uploads/2017/11/20171109-DSC_9596.jpg
1917
1280
cyn
https://magazine.seoulselection.com/wp-content/uploads/2018/01/Seoul-logo.png
cyn
2017-11-29 10:45:14
2017-11-29 10:45:14
Flowers and the Cosmos