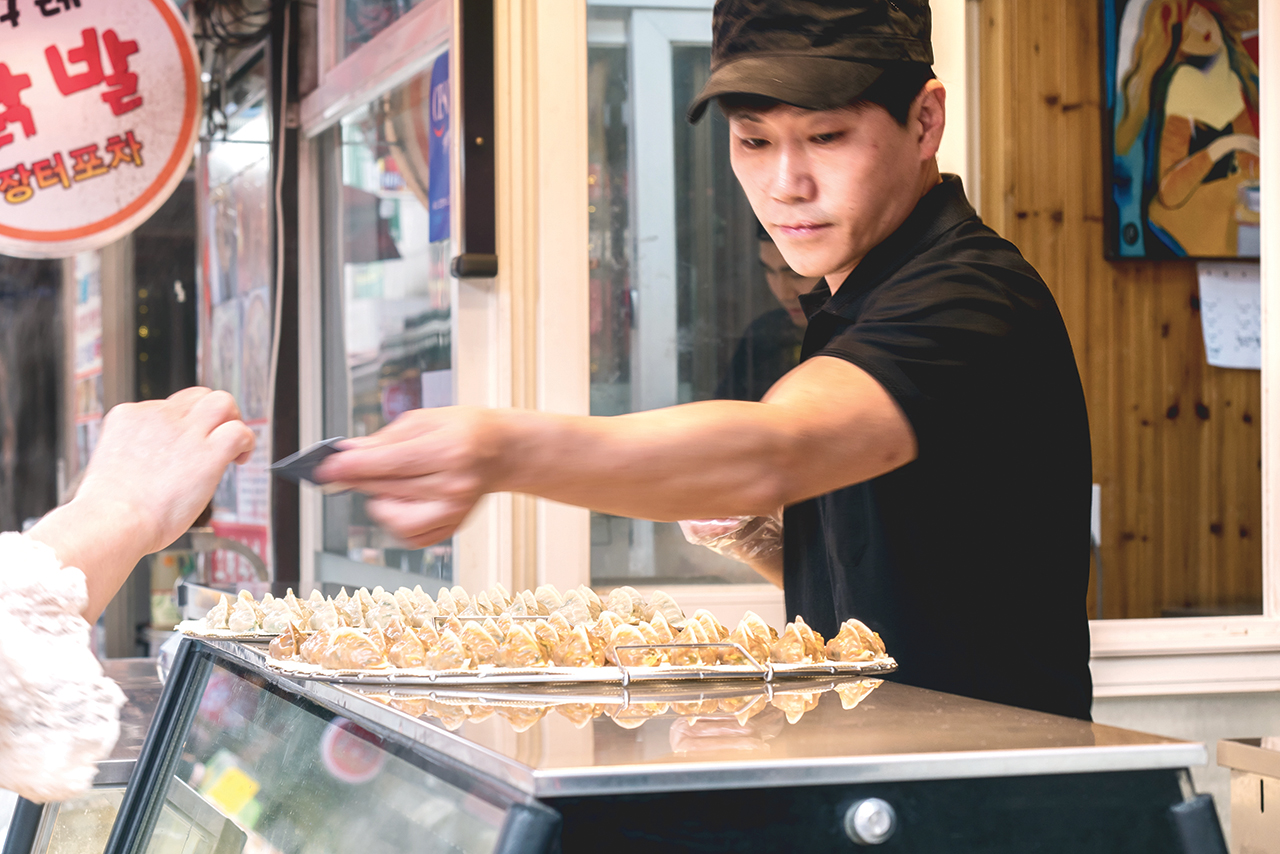 Visit four fail-safe choices for Seoul's tastiest dumplings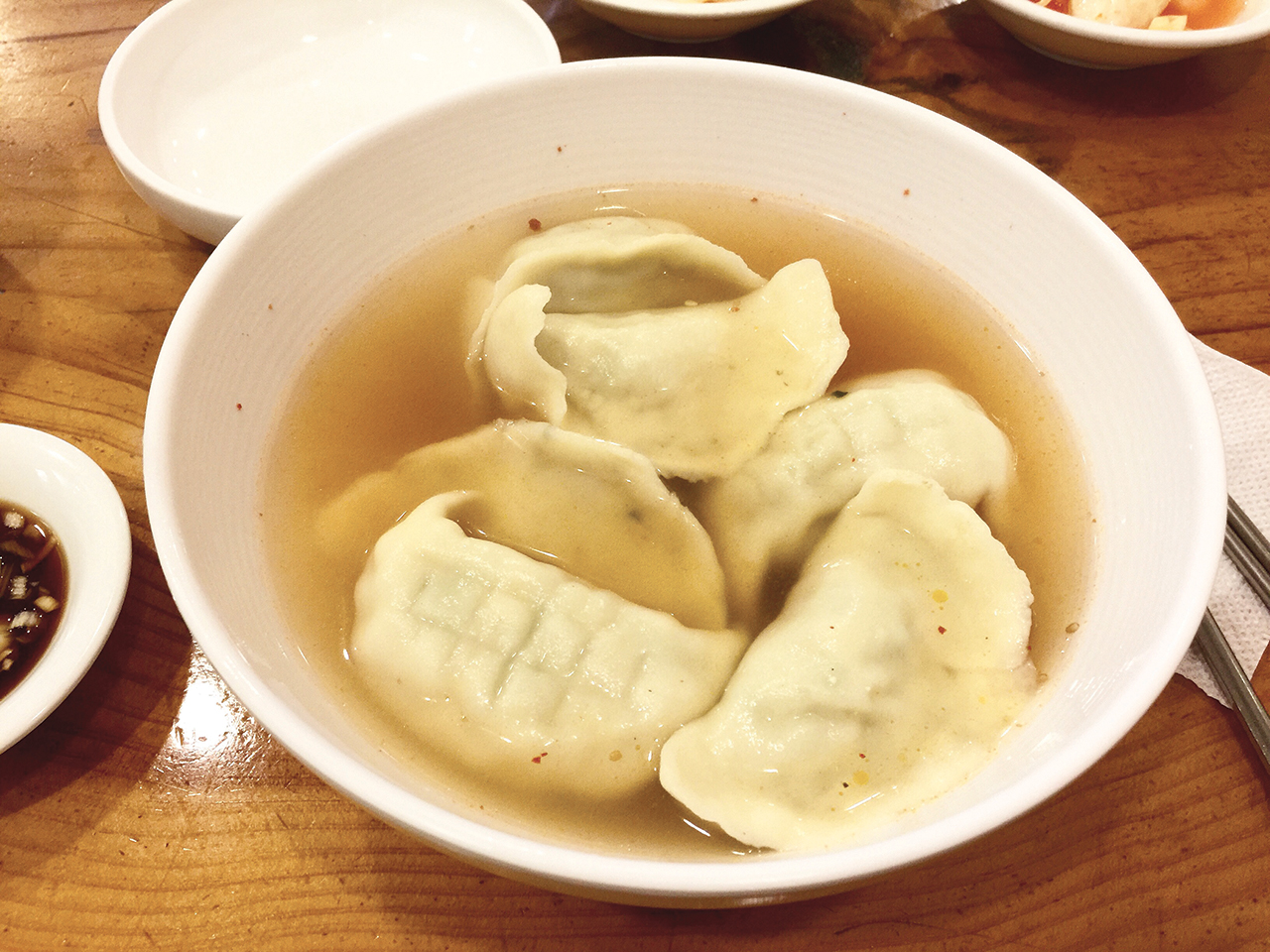 Mandujip 만두집
Sinsadong 신사동 | 338, Apgujeong-ro, Gangnam-gu | 02-544-3710
Mandujip has served delicious dumplings for over 30 years to Apgujeong locals. Next to the time-worn but cozy restaurant is a sizeable kitchen where the staff stuff and steam the dumplings. The dumplings are so good here, the restaurant has won mentions in various dining lists, TV shows and even a Bib Gourmand spot in last year's inaugural Michelin Seoul guide.
Mandu is soul-food for Koreans as it's a time-honored tradition for families to make new year's dumplings from scratch. Mandujip's dumplings are based the family's recipe from North Korea, a remembrance of home they can't go back to. Typical North Korean style, their dumplings are as big as a fist, full of tofu, meat and vegetables. It's not as well-seasoned as other dumplings around the country, so dip the dumplings in the soy sauce. When the temperature goes down, order their manduguk, based on a mild beef brisket stock. Make sure to stir the broth because at the bottom, beneath the six giant dumplings, is the chili-pepper seasoning that turns the soup into a crimson color and injects some needed spice and flavor. The hardest part is finishing the massive dumplings, so go with an empty stomach.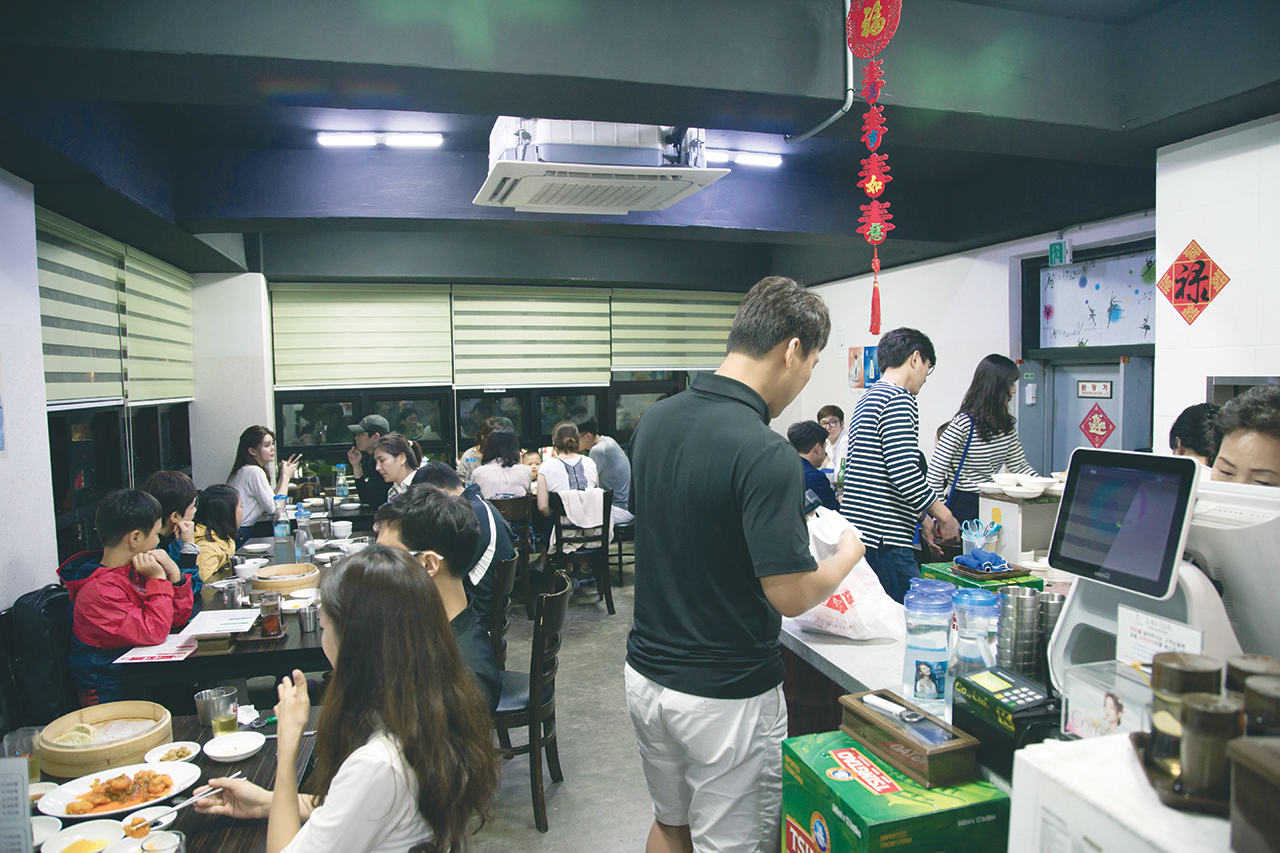 HaHa 하하
Yeonnamdong 연남동 | 263, Donggyo-ro, Mapo-gu | 02-337-0211
HaHa is found in the popular "Yeontral Park" neighborhood in Yeonnam-dong. It's a Chinese eatery but there's no jjajangmyeon on the menu, because HaHa is run by Chinese-Koreans who prefer a little more authentic Chinese food from home. HaHa used to be a well-kept secret but now that it's been featured on popular dining shows and blogs, an hour-long wait is not uncommon. It also opened a second location near Gongdeok station.
Their signature dish is the deep-fried eggplant, but another very popular dish is the pan-fried mandu, famous for their crispy wrappers and juicy stuffing. It's another match made in gastronomical heaven. The dumplings are available steamed or fried. Because HaHa is so famous for its eggplant and mandu dishes, orders of other dishes may have to wait in turn. But don't let it deter you from trying their delicious tangsuyuk, dongpayuk, or chili shrimp.

Pao Pao 파오 파오
Jamsildong 잠실동 | 22, Seokchonhosu-ro 12-gil, Songpa-gu | 02-412-9198
The neighborhood near Jamsilsaenae Station isn't known as a foodie destination. It's where baseball fans go for post-game drinks and barbecue. But there are a few delicious restaurants and shops located near the local Saemaeul Market. One is Pao Pao, a mandu take-out shop. To accommodate growing customer demand, the shop expanded its current location and opened a second shop near Jamsilsaenae Station. But to get the full Pao Pao experience (and also to try some other tasty take-out food in the market), head over to the original market location.
Be warned that it's hard to avoid waiting in line, but it moves quickly and a little wait helps to get the appetite going. The mandu here are all steamed and the menu only has three items: a mild-flavored meat mandu, the spicier kimchi mandu and the shrimp mandu. The thin wrapper encases a minced shrimp stuffing that's bursting with umami-flavors. Hot chili-pepper oil seasoning makes this mandu thoroughly addictive.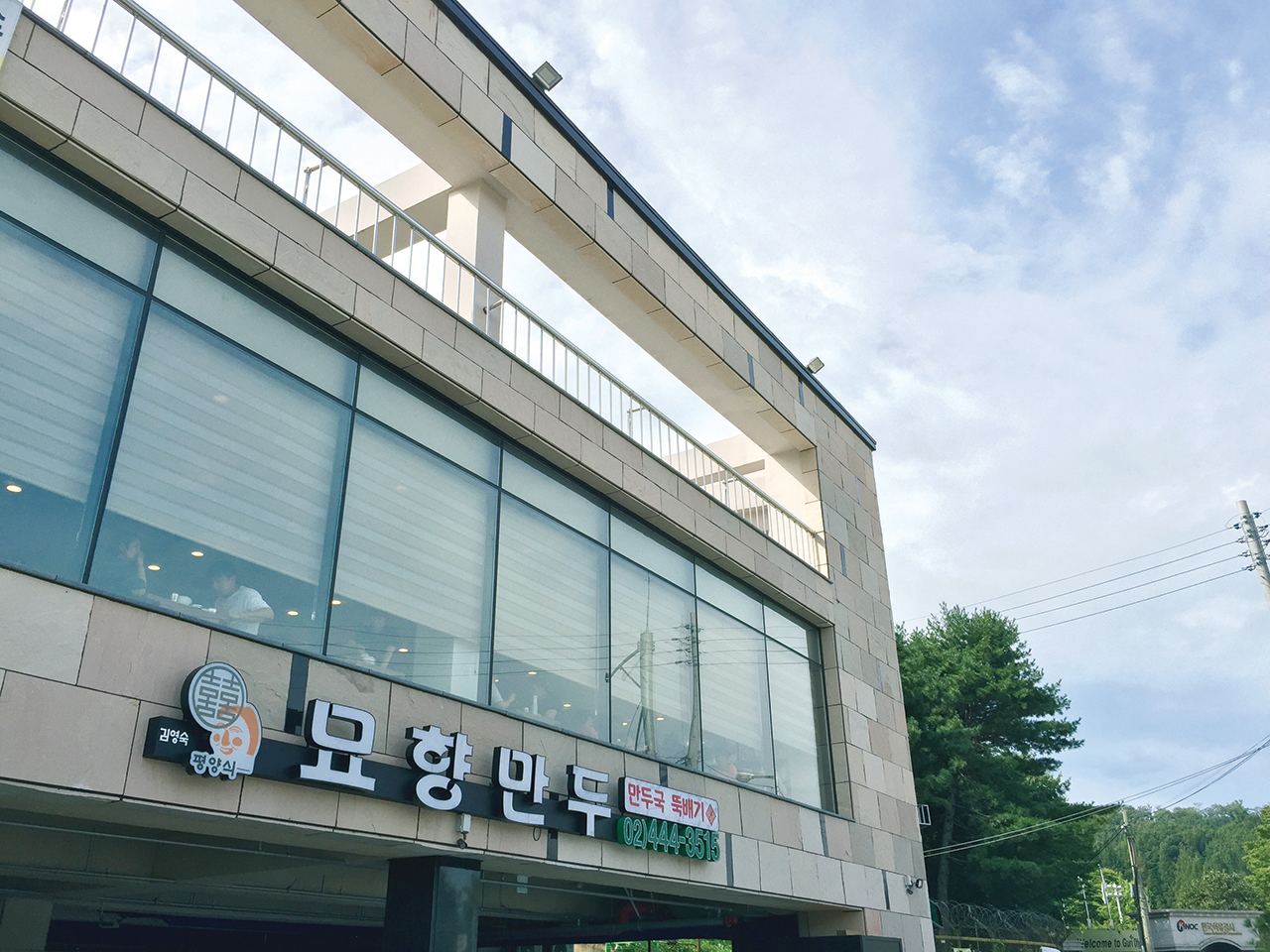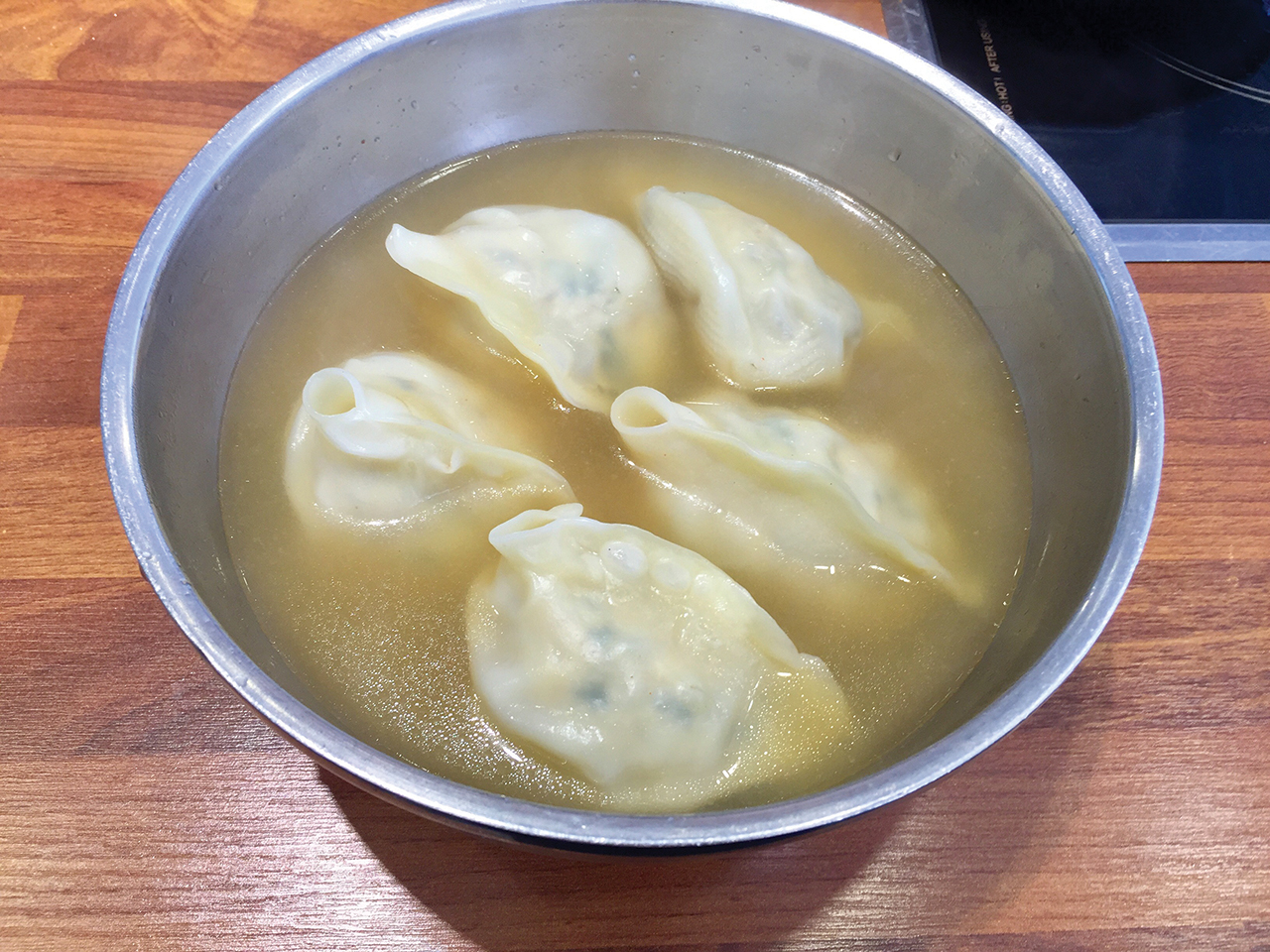 Myohyang Sonmandu 묘향만두
Acheondong 아천동 | 63 Achasan-ro, Guri-si | 02-444-3515 | http://www.mymandoo.net
Part of Myohyang Sonmandu's old charm disappeared when it renovated its old Hanok-restaurant into a large building. The result is that now the long wait has decreased as well. Seoulites and local Guri residents flock to this mandu restaurant for its delicious steamed dumplings, mandu hot pot and a surprising menu item: cold cucumber pickle noodles. Another surprise is the mandu ttukbaegi (or hot stone pot), which may confuse first-comers because dumplings are nowhere to be seen. The mandu is added to the ttukbaegi and then burst open to allow the stuffing to season the whole stew. The owner got the idea from all the broken steamed mandu in the kitchen. It also keeps the stew piping hot, more so than the typical manduguk. A more traditional Pyongyang-style manduguk and steamed mandu are also available. A popular warm-weather dish is the cold cucumber pickle noodles. Thin noodles are flavored with cucumber pickles and brine. Chunks of ice keep the noodles firm and and the broth cold and refreshing.
Written by Cynthia Yoo
https://magazine.seoulselection.com/wp-content/uploads/2017/11/PaoPao-02.jpg
854
1280
rjkoehler
https://magazine.seoulselection.com/wp-content/uploads/2018/01/Seoul-logo.png
rjkoehler
2017-11-10 11:23:26
2017-11-10 11:23:26
Dumpling Delights