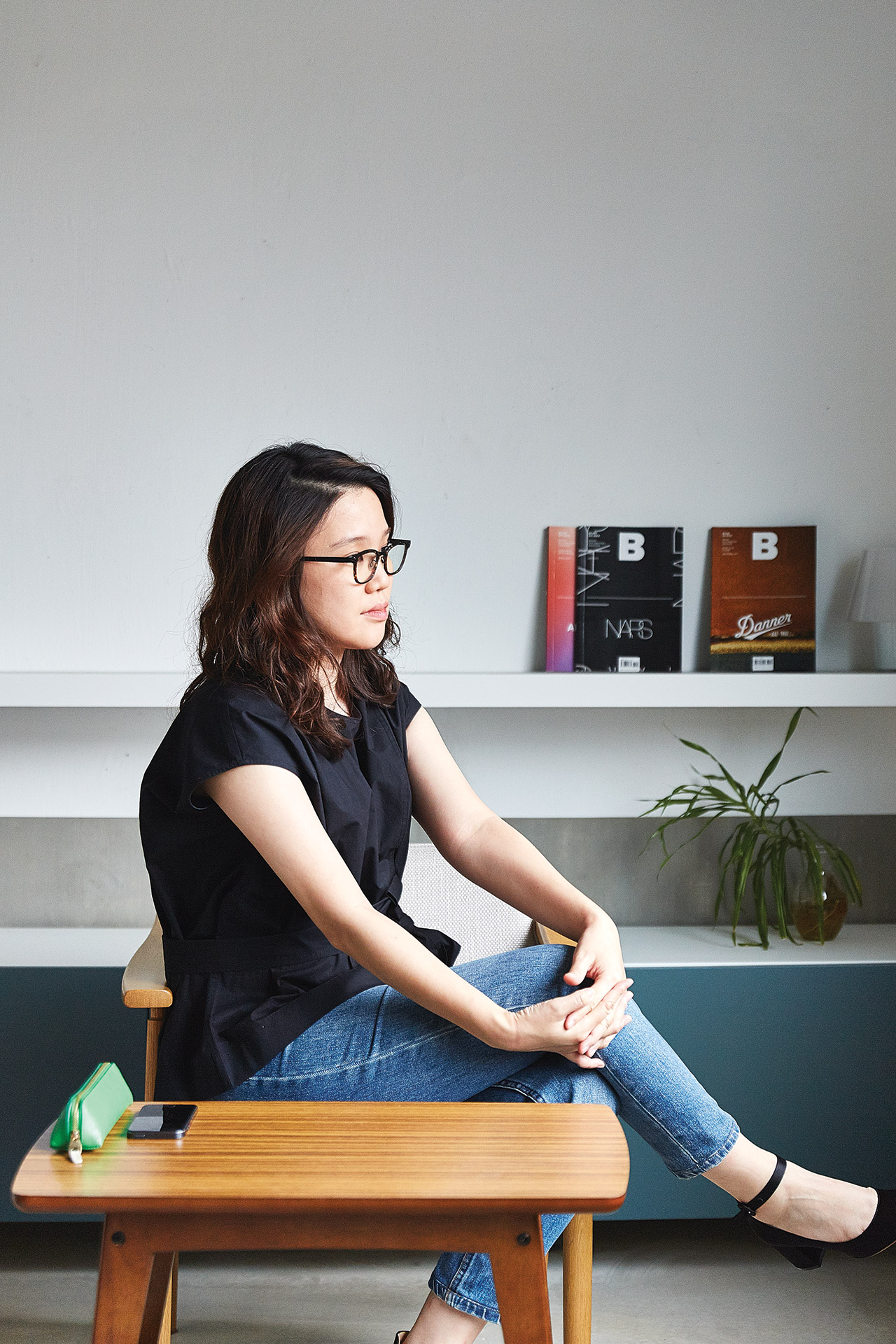 From fashion assistant to editor-in-chief, Eunsung Park of Magazine B shares her dynamic editorial journey
The word on the street is that print is dead. Eunsung Park believes otherwise, "I don't think the print industry is dying. What is dead is the traditional perception of print. Times have changed, so attitudes must change accordingly."
Eunsung Park is the editor-in-chief of Magazine B, a Seoul-based brand documentary magazine. Since the release of its first issue in November 2011, Magazine B has been redefining perceptions of magazines in Korea and abroad. On the back of every issue is a statement that has stayed true for the past six years: "Magazine B is an ad-free publication offering an independent perspective on well-balanced brands from around the globe." Each month, the magazine selects a brand that meets the four-part criteria of philosophy, price, beauty and practicality. As of November 2017, B has featured 60 global brands from various industries like New Balance, Google, Muji and Apple Music. One of Korea's trendiest lifestyle magazines, it can be seen on the shelves in the hottest bookshops and cafés, as well as in the hands of entrepreneurs, creators and the like in Seoul.
Park is the chief engineer and lady director behind the publication. She joined the team for the fourth issue in 2012 and became the editor-in-chief earlier this year. Her determined, confident persona mirrors the design savvy and conceptually innovative publication.
An aspiring editor
From a young age, Park invested countless hours in cultivating the mindset of a creator over a consumer. She was set on pursuing a career in fashion and couldn't imagine herself doing anything else. "Since middle school, I loved reading magazines," she recalls. "People usually just flip through the visuals. I read with an intention to make something like this one day. I studied how the editors choose products, shoot photos and write articles."
In addition to observing magazines, she frequently practiced documenting her thoughts. "Nowadays, people are able to express themselves through social media," she says. "When I was in high school, the Internet was just becoming popular. Even with a lack of platforms, I would look up fashion collections from New York and Paris online and record my thoughts about them. Ever since then, I practiced seeing and critiquing from an editorial perspective."
Park eventually went on pursue fashion design in college. However, she realized that enjoying fashion and making clothes are two different things. "I really loved clothes. When I began fashion construction classes, though, I realized clothes cannot be made with just an idea," she says.
Instead of continuing fashion construction classes, she directed her focus on fashion marketing. She especially enjoyed classes where she organized and explained trends according to her personal perspective. She recalls, "I loved presenting my interests, so I thought a job where I can closely communicate with the public would be the best fit. Writing is the most effective way to communicate, and I wanted to focus on fashion." To be a fashion editor was her newfound goal, and she was determined to make it her reality.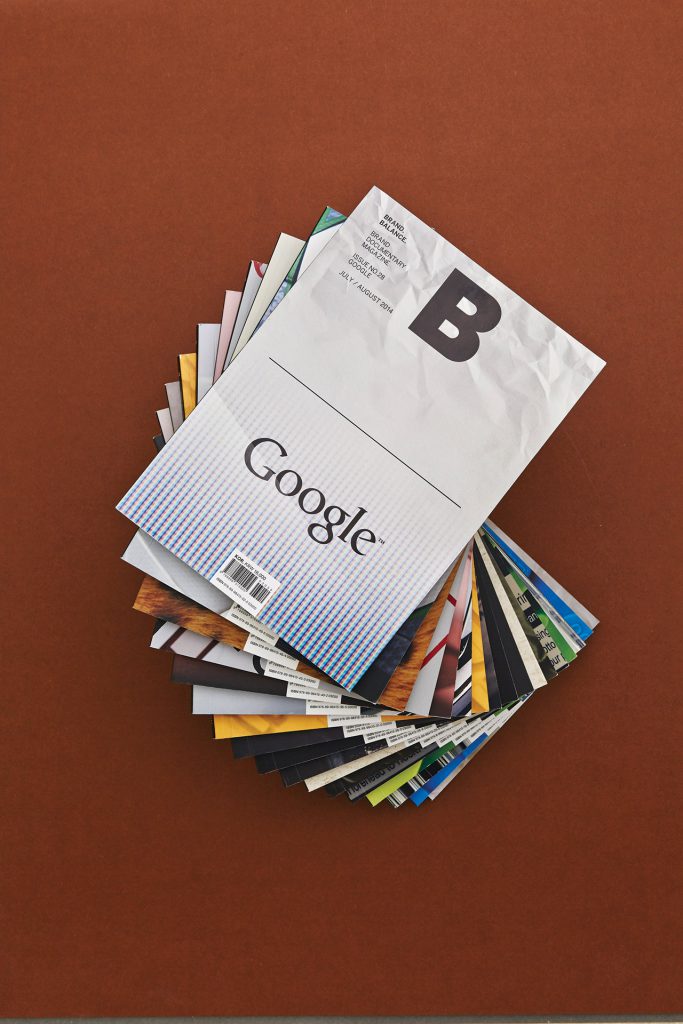 Professional launch
After college, Park immediately jumped into the fashion industry. To experience the ins and outs of a fashion magazine, she began working at Elle as a fashion assistant. After a year, she applied for an editorial internship where she was able to explore different magazines within the owner company. For two months at a time, she worked at fashion, film and men's magazines. At the end of the term, she would choose where she would begin work as a full-time editor. To everyone's surprise, she chose the film publication Premier. She says, "I was fascinated by how film touches on fundamental questions of life and humanity. The work that involved dissecting such questions seemed like a vital step to grow as an editor."
Her first editor job at a film magazine was a foundational period for her career. "I attribute 80 percent of my editorial identity to this role," she shares, "I learned and practiced how to look at phenomenons, develop a perspective and persuade the audience with my voice." From this process, she came away with a valuable lesson that would stick with her in the years to come. "Films persuades viewers through a constructed story. In the same way, I analyzed the film to convince the readers," she recalls. "I realized that good writing is not just listing out what I like; it must persuade people. Through this practice, I gained a vision for what kind of editor I want to become."
One-of-a-kind magazine
For the next decade, Park continued to sharpen and mature her unique perspective through feature editorial roles in fashion and living interior magazines. These experiences eventually led to her first encounter with Magazine B in 2011. Even to a veteran editor, the publication's unique format and content came as a shock to her. She recalls, "I had received traditional editorial training, and when I first saw B, it was nothing like I've seen before." When she was presented with an opportunity to work at B, her curiosity led her to a bold yes.
During her time at the magazine, Park realized how her interest in fashion and editorial jobs in different fields set her up to tell the multidimensional story of brands. "No matter what brand comes, I don't panic," she says. "I have confidence that as long as we understand the brand's philosophy, we can express it through our perspective. I developed this perspective for years, so I only need to apply it."
For the past five years, Park learned from B just as much as she has contributed to it. "My perception of magazines' role has changed. I now view magazines as lifestyle products," she explains. "To me, selecting a magazine is no different from choosing a film or a travel destination. They are all experiences we can enjoy to add value to our lives. Magazines can suggest the kind of person we want to become and the life we want to live."
Future of print
In a digital world with fluid communication and limitless channels, magazines are one of many outlets. The possibilities for magazines, however, are greater than people perceive.
Park has just returned from a business trip in London for the newly published 60th issue of B featuring the UK-based magazine Monocle. It was a valuable opportunity for her to rethink the print industry. "As more people engage with social media, their standards for content rise. Magazines can satisfy those cravings by sharing content with concentrated curation," she says. "Many people in media talk about how magazines will take more diverse and creative formats in the future."
Along the changing tides of the print industry, Park will continue to engage her sharp editorial voice to rule out any dull edges. "Before, I just wanted to be an editor. But now I feel like I can try anything with confidence," she says. "Even for Magazine B, we realize there is more we can do. We want to make our magazine with a mentality that anyone can read it."
For both Park and Magazine B, the best is still yet to come.
[separator type="thin"]
More Info
Website: magazine-b.com/en/
Facebook: facebook.com/Brand.Magazine.B/
Instagram: @magazine.b
Written by Diana Park
Photo courtesy by Magazine B
https://magazine.seoulselection.com/wp-content/uploads/2017/11/4-Eunsung-Park.jpg
1920
1280
cyn
https://magazine.seoulselection.com/wp-content/uploads/2018/01/Seoul-logo.png
cyn
2017-11-10 10:47:20
2017-11-10 10:47:20
An Unstoppable Perspective